This week, I'm on the Sky Princess, which is Princess Cruise's newest ship, for a very short three-day jaunt, after spending time at the Diplomat Beach Resort.
Most of you know that I am a travel advisor to make my living.  Blogging is something I do as a way to write about my experiences on the road and away from home.
Because of that, my perspective here comes from traveling to places not necessarily out of personal desire but for professional knowledge.  If given the chance to go somewhere because my business connections offer it, I'll do that.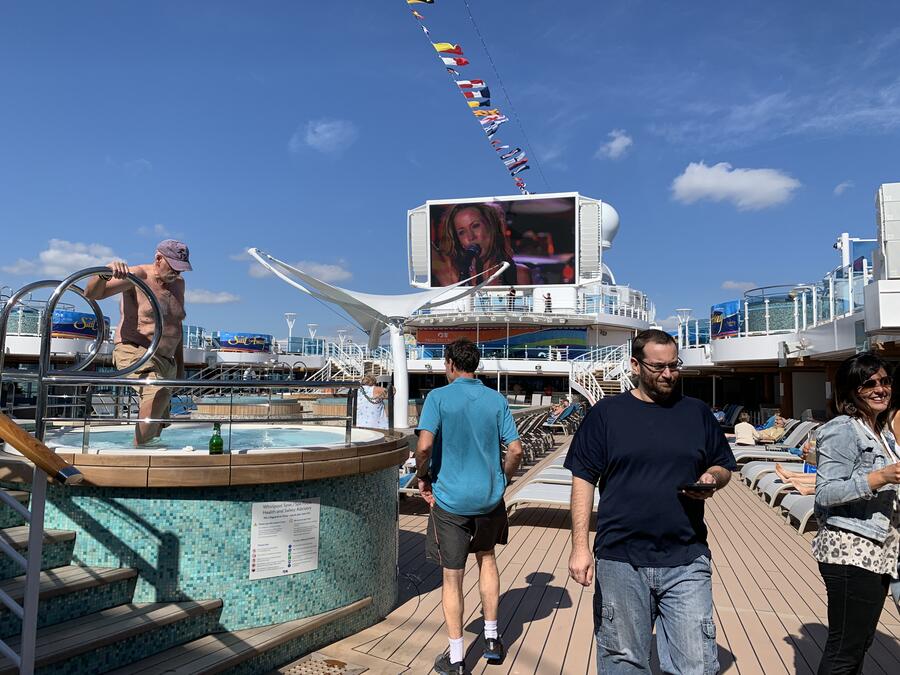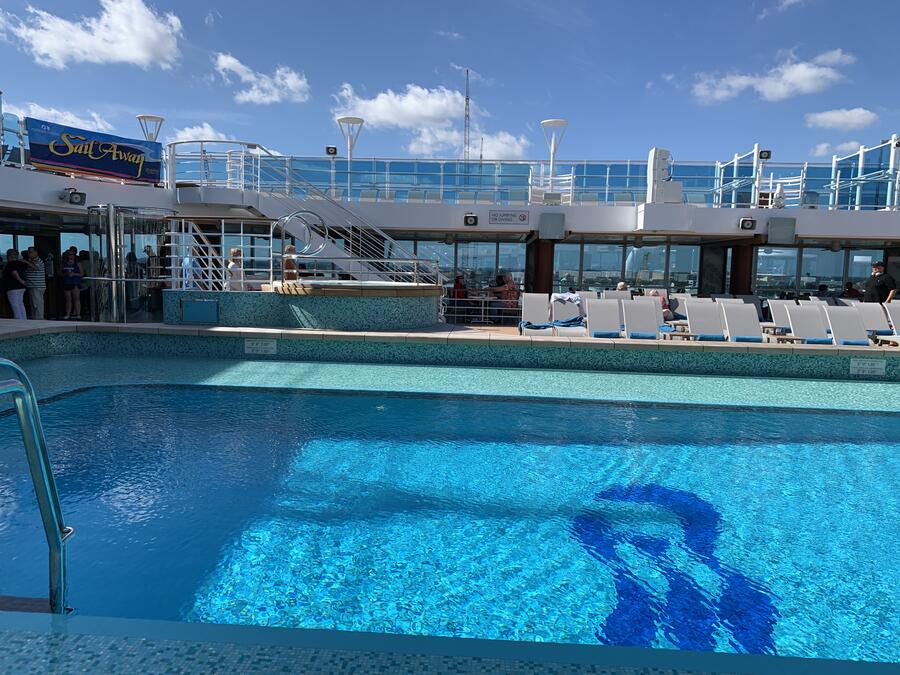 A cruise for a sort-of non-cruiser
That's certainly the case with cruising.  My franchise business and travel agency name is Cruise Planners, so it's kind of odd that I admit to having a lukewarm attitude toward it.  Actually, I'll clarify a bit here and say I don't care as much for ocean cruises.  I think river cruises are fantastic, even with just the one I took a year ago with Viking.  I'd definitely go on another one should the opportunity arise.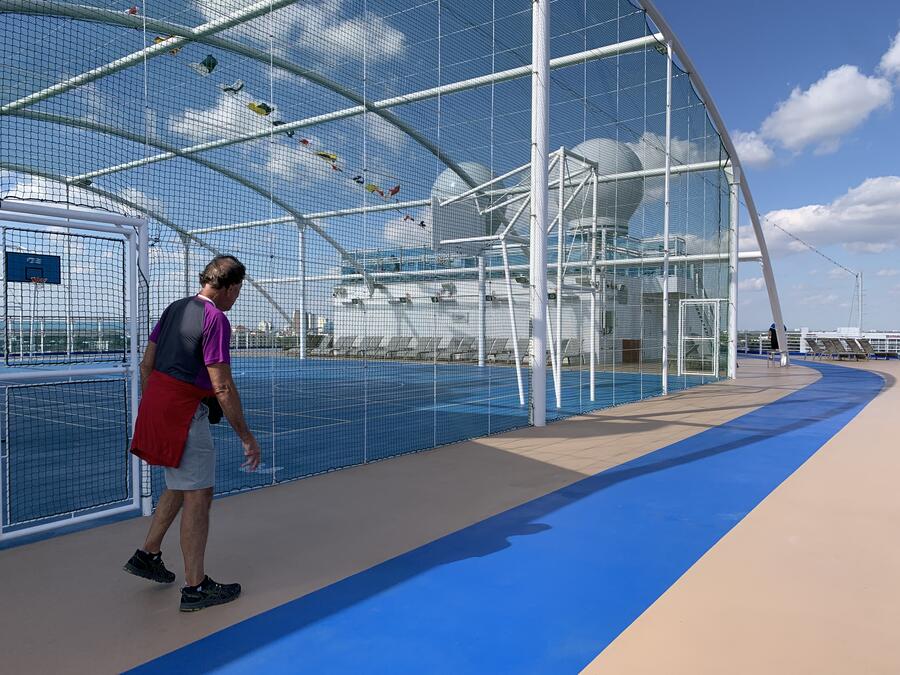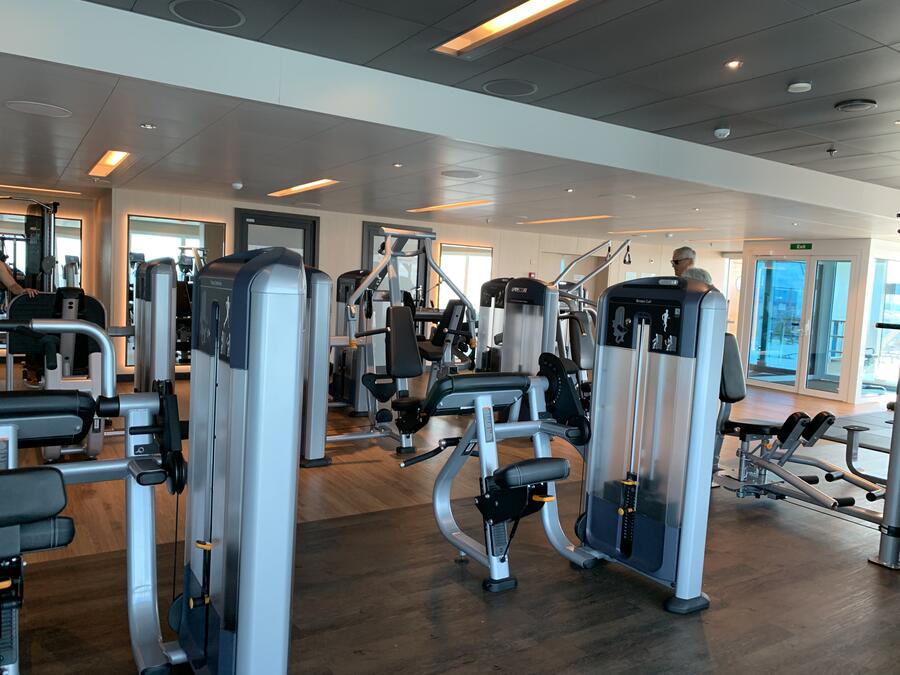 But just a few weeks ago, I went on Sky Princess with RAS, who flew down to Florida to join me.  This was an optional part of the CP's convention agenda, and only if their waiting list opened up for more staterooms. Well, it did and they offered me a spot…so here I am.
Even with my ocean cruise indifference, I actually enjoyed my time on the ship.  But maybe that was because it was time away from work and obligations.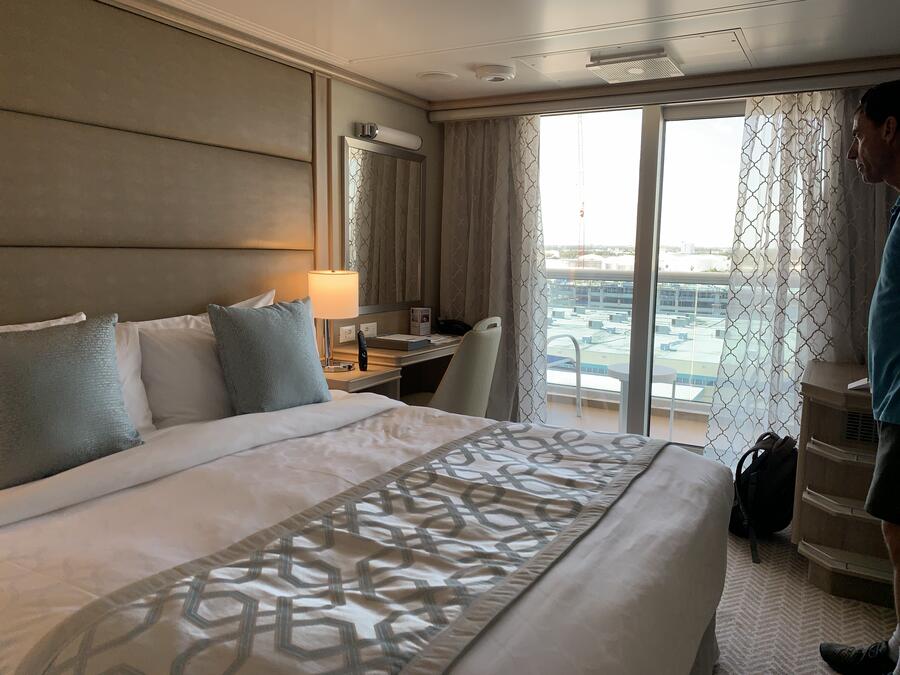 What it's like on the Sky Princess
With its gross tonnage at 145,281 and passenger capacity of 3,660, the Sky Princess is considered a midsize cruise ship.  I didn't feel crowded most of the time, except when we had to wait for elevators at embarkation, the muster (safety) drill and shows in the theater.   When we made our one and only port stop at Princess Cays, their private beach resort, RAS and I waited until most had gone ashore.
Sky Princess's overall atmosphere typifies modern elegance.  The three-level atrium at the center of the ship features metal and glass lined balconies with a marble floor on the bottom level.  This is where we watched older couples ballroom dance each evening, much like my dad with me when he was still with us.  The usual duty-free shops are also on these levels, and it was fun just to look at their merchandise.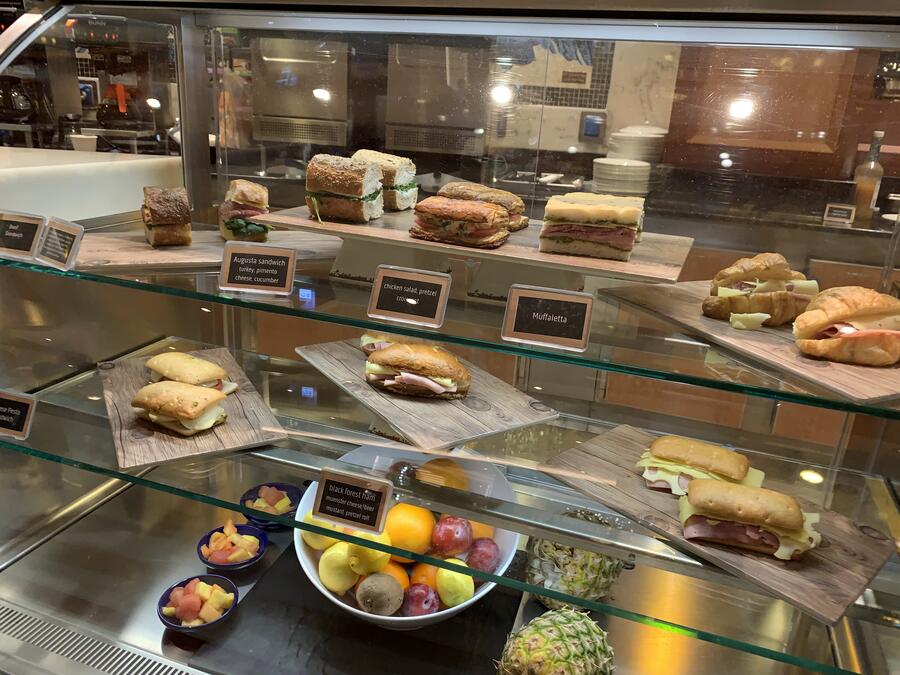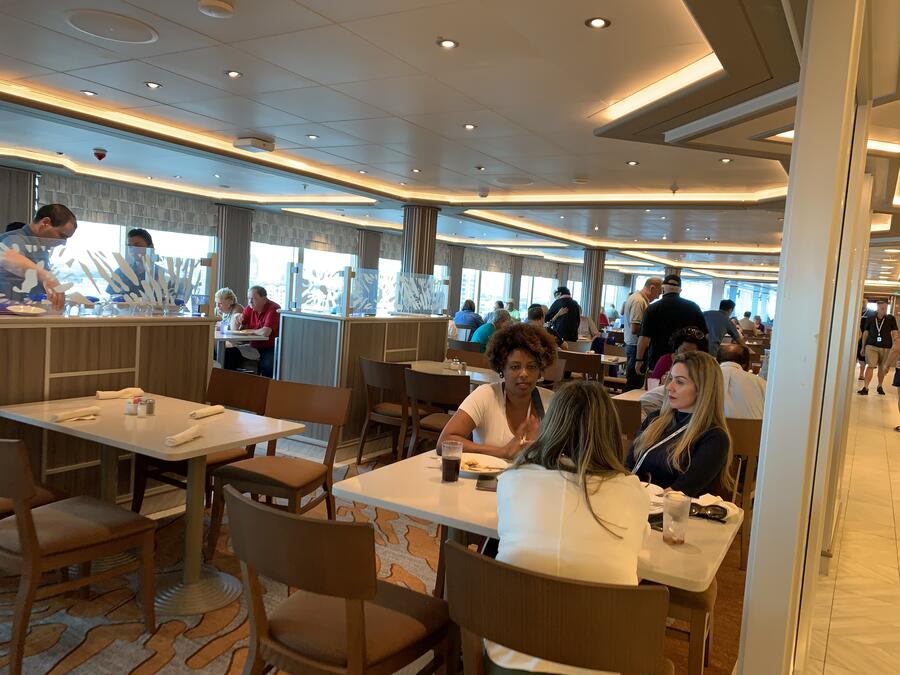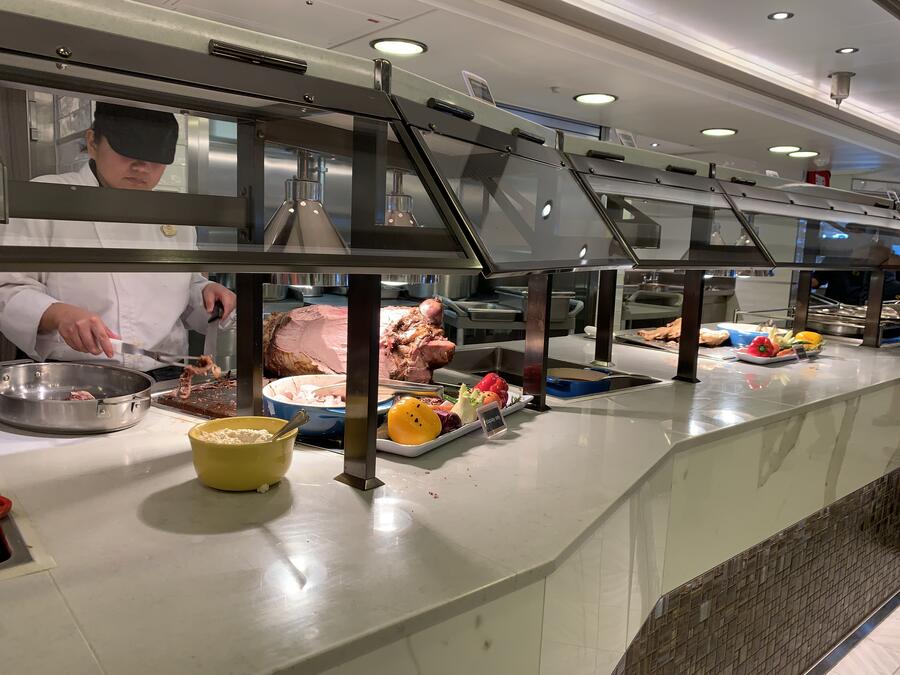 For the most part, getting around the Sky Princess wasn't too difficult.  But we often encountered dead ends that necessitated backtracking.  Only certain public decks like the Lido and Promenade went through the entire length of the ship.  We figured this out after a day or so.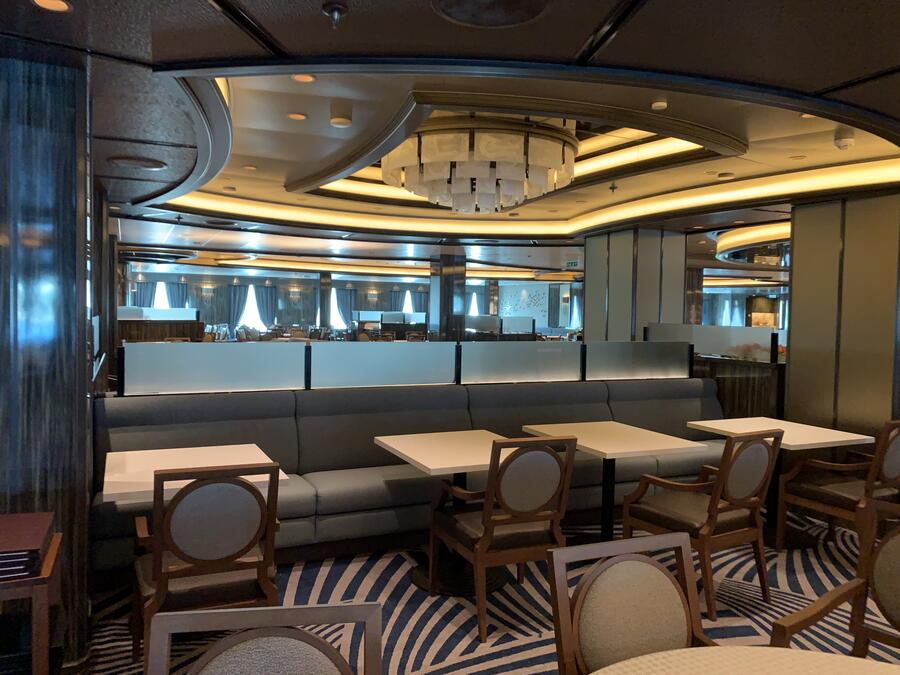 Some drawbacks
I was concerned about where our stateroom was – just off the elevators and stairs, and right under the busy Lido deck with its pools and bars.  But it turned out to be relatively quiet.  The only time we heard noise was during the castoff party and during a few live music programs.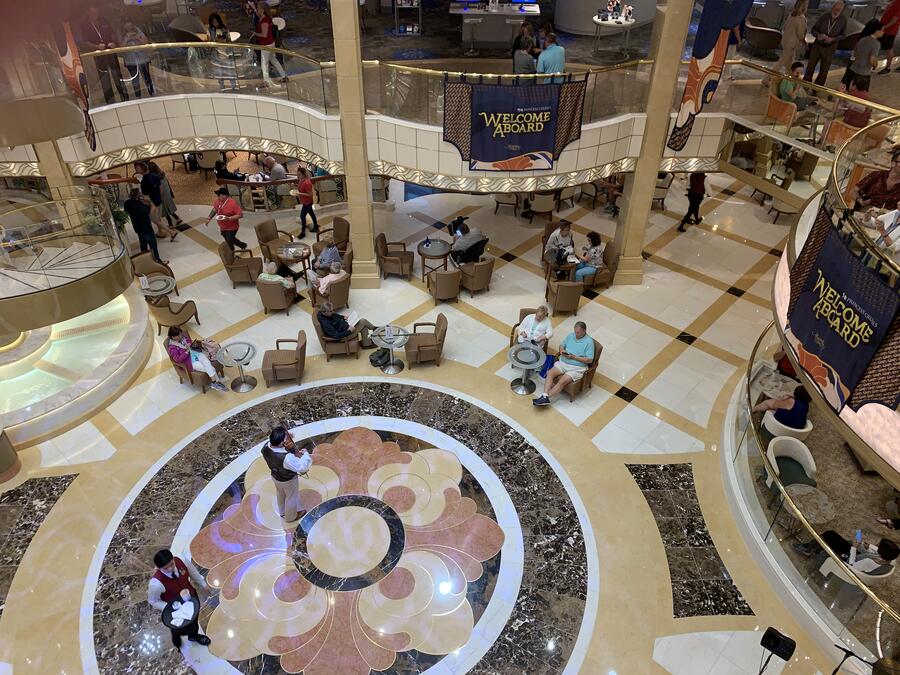 Some of my fellow Cruise Planners advisors complained about the size of their staterooms being too small.  But I think we all had balconies, which definitely helped with the space issue.  They also thought that the ship was rather plain, probably compared to some other similar cruise
Next week, I'll explore if you should consider booking a Princess cruise.