From my previous posts, my family and I go to Breckenridge often, any time of year. Whether for summer hiking, winter skiing or something in between, it's become our go-to place for a mountain escape.  JRS and I now go to its resort more than any other Summit County place to ski (that's mostly because it's her favorite). And for the foodie I am, I'm discovering there are new and exciting places to enjoy.
But there's a bit of a problem. The rest of my family are not foodies by any means.  They all have places they like to go, but they would be more popular and mainstream. Those include places like Mi Casa and Giampietro, which I've written about before. Of course, there's nothing wrong with these places, except that nearly anyone visiting Breck goes to them.
So, that is why I appreciated the opportunity to go to Breckenridge for another Travel Writers University retreat. I went to one this past May in Paso Robles and loved it. I wouldn't pass up the chance to discover another side of Breck I normally don't see, especially the culinary.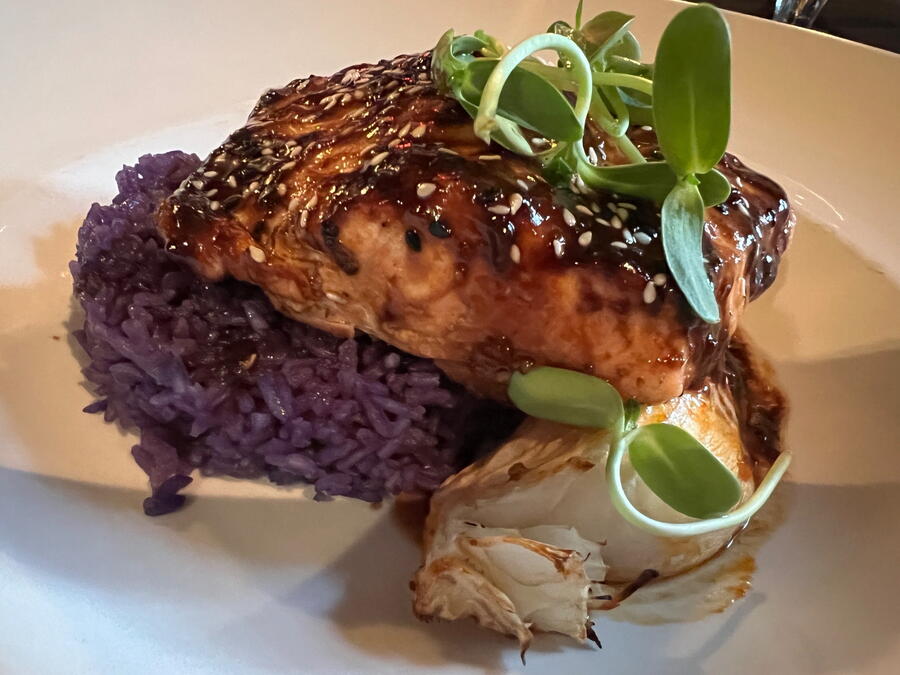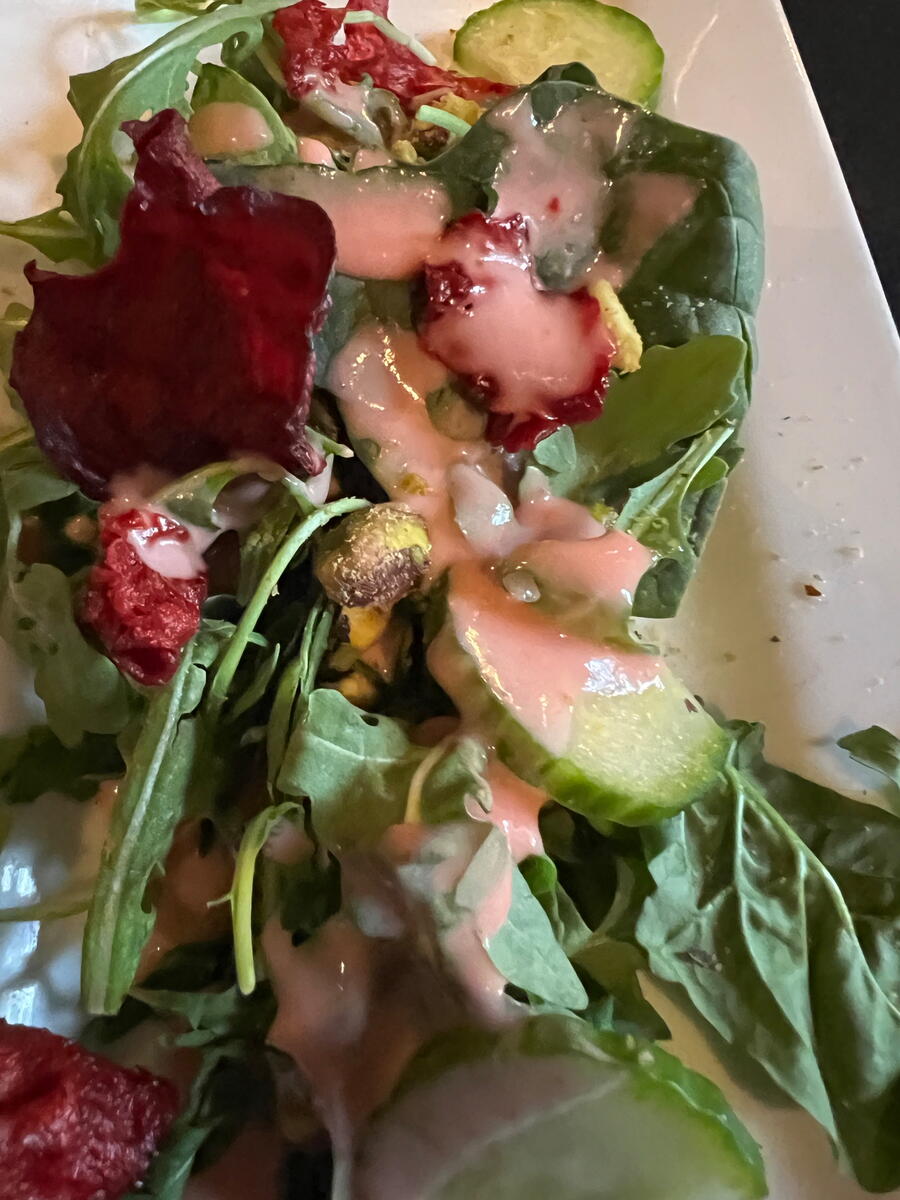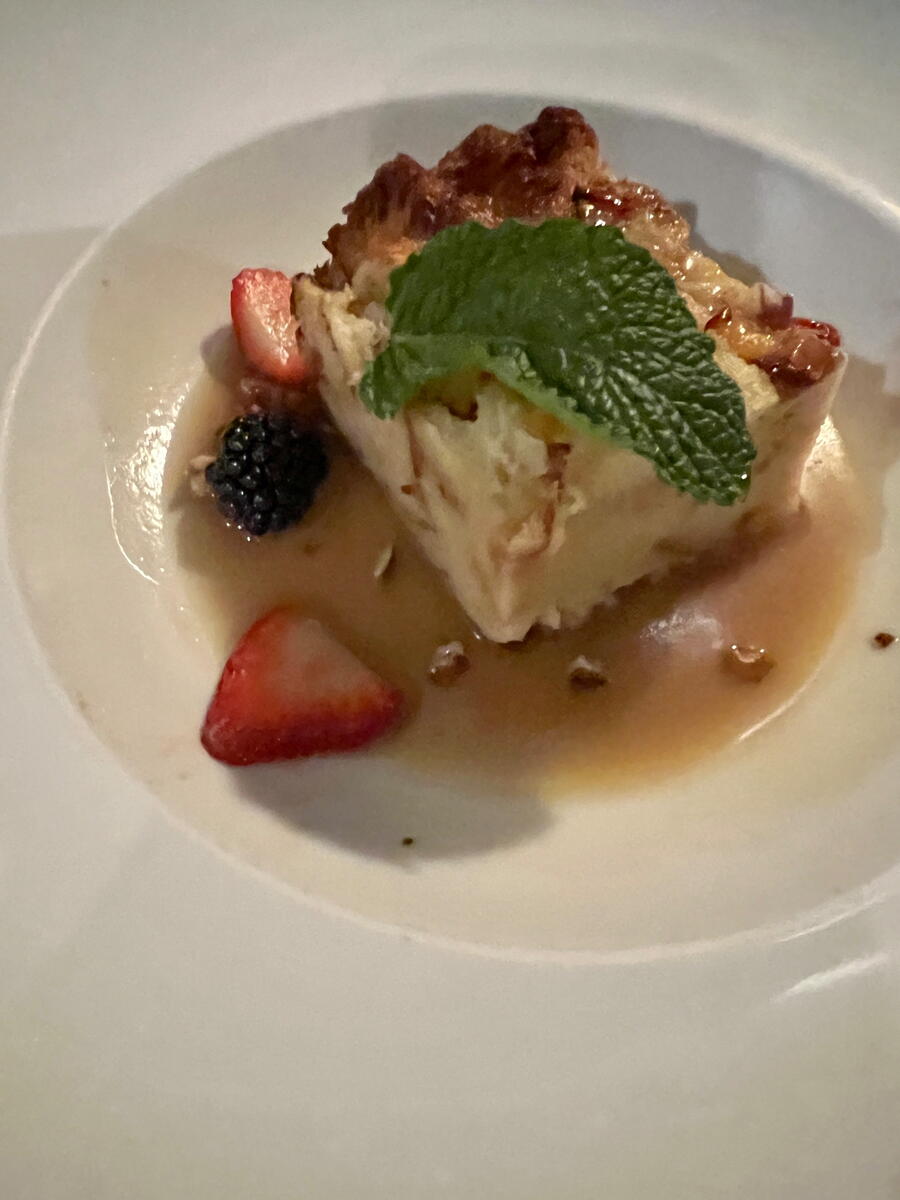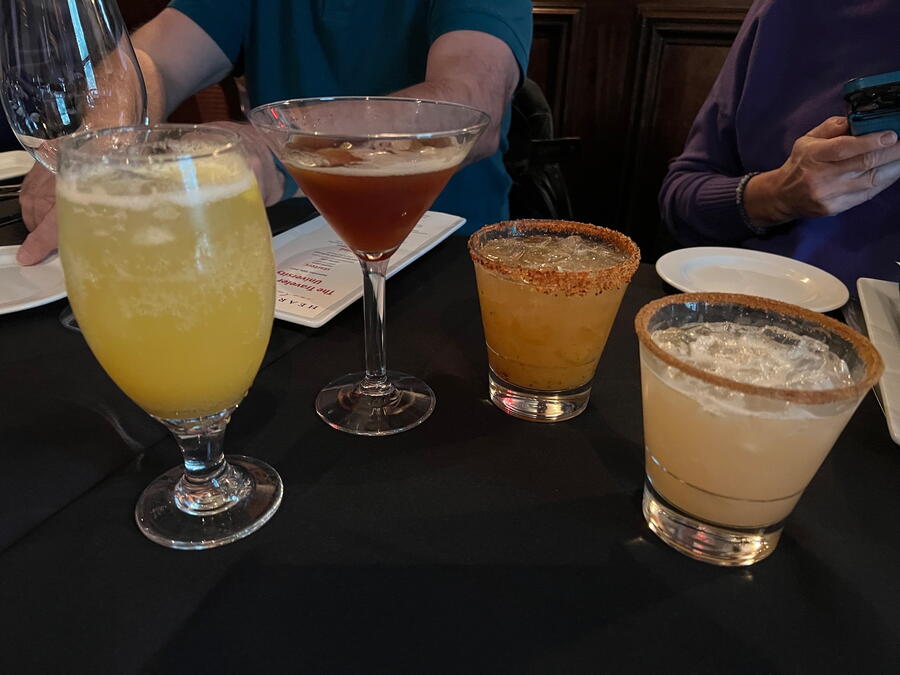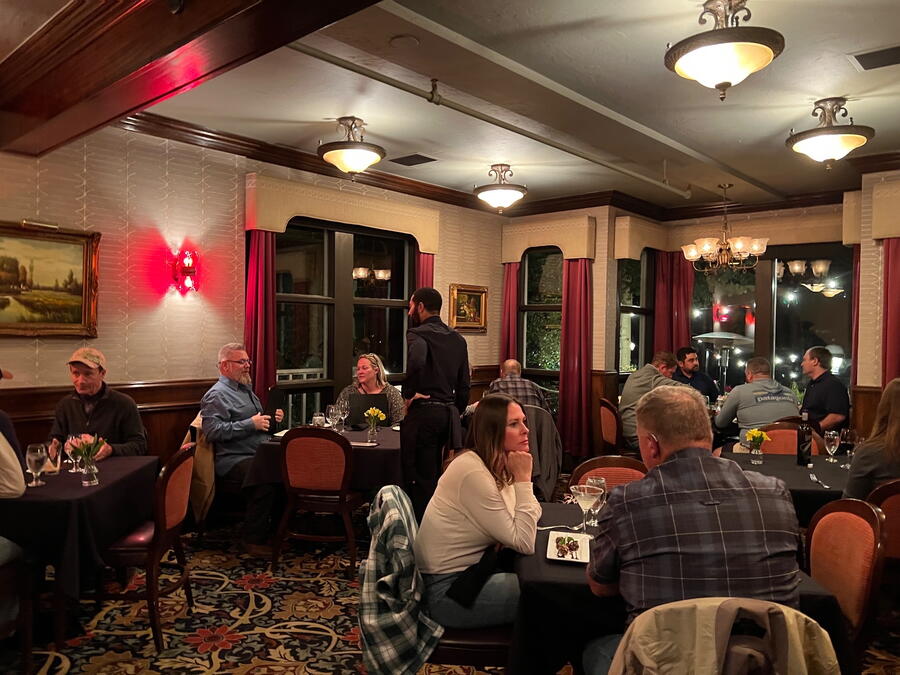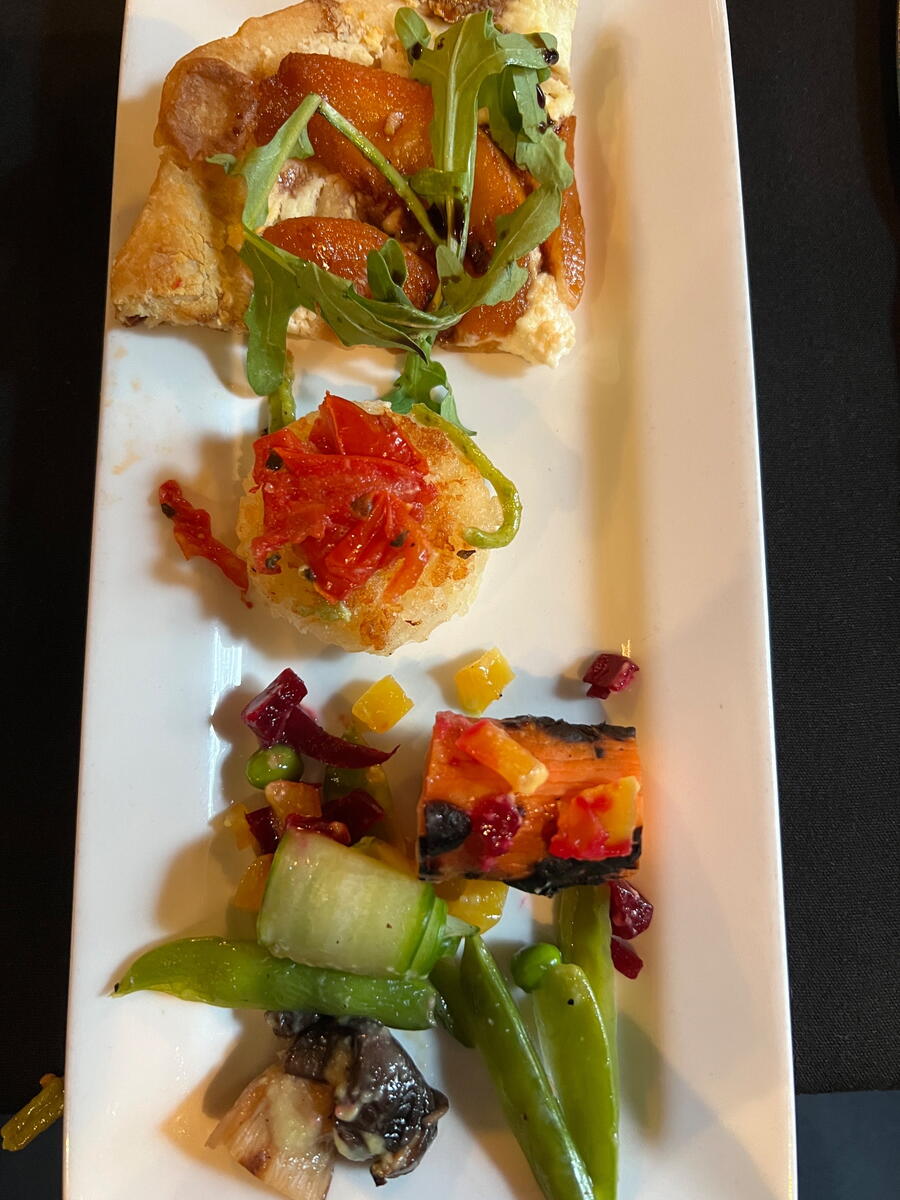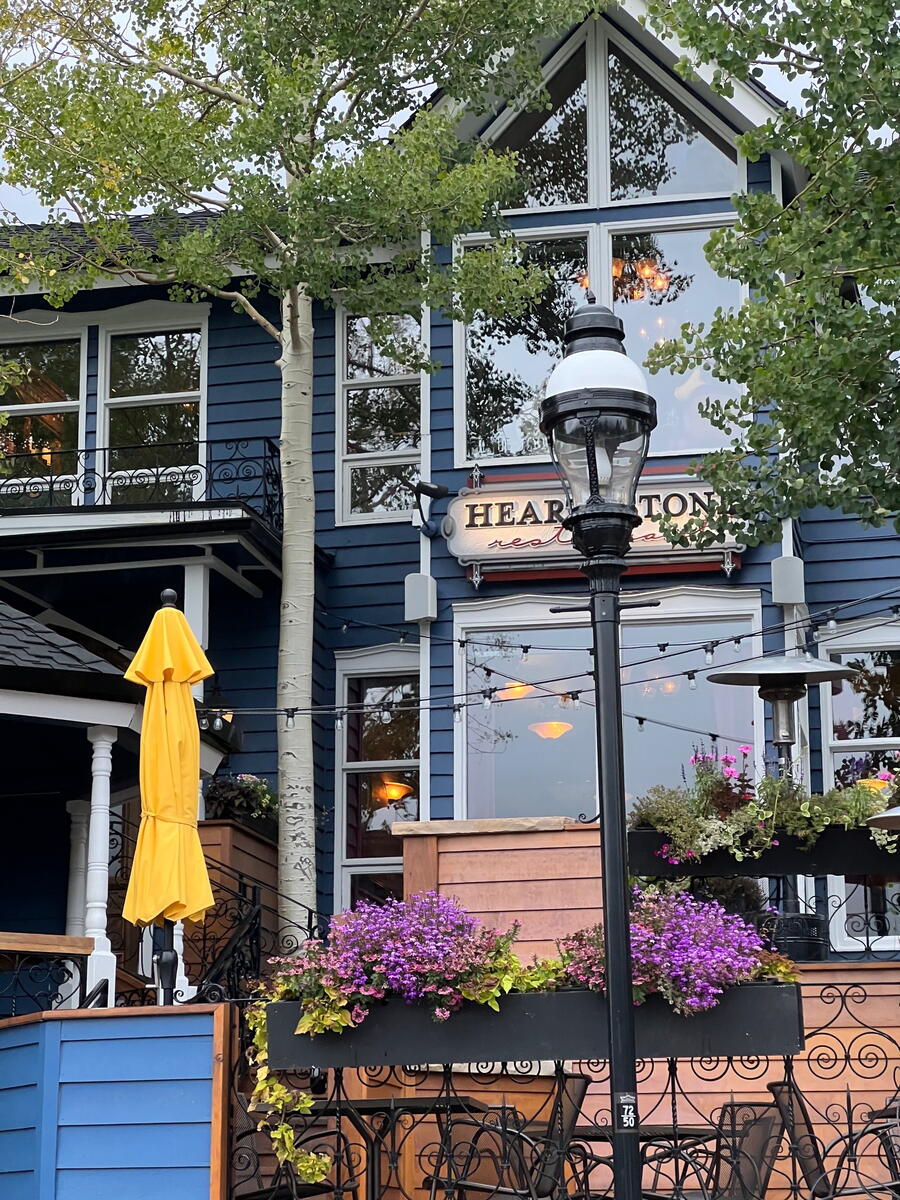 Hearthstone
One block from Breck's main street, this restaurant occupies a space that was once the town's first butcher. Later, in the 1980s, a woman from Texas expanded the structure and called her club Andrea's Pleasure Palace (rumored to be a brothel but never was). During that same time, this business was part of a trio of notorious businesses called the Devil's Triangle, which also included what is now the Tin Plate pizzeria (in the next section) and the Breckenridge Backstage Theatre, which used to be Shamus O'Toole's biker bar.
Restoring the interior to a more antique-adorned home environment, the Hearthstone had an elegant but far from stuffy atmosphere. Even the elevated menu items had a simple quality that showcased fresh ingredients and straightforward preparation.
Our party all tried starters that included craft cocktails, a crudite plate, risotto cake with roasted tomato and goat chèvre and peach flatbread with arugula and balsamic glaze. An organic field greens salad with strawberry apple cider vinaigrette, beet chips, pickled cucumbers and pistachios followed. We chose our own entree - I enjoyed a grilled salmon with hoisin glaze, ginger jasmine rice and grilled napa cabbage with sweet chili and sesame. Later on, I only had room for mini bourbon vanilla shake.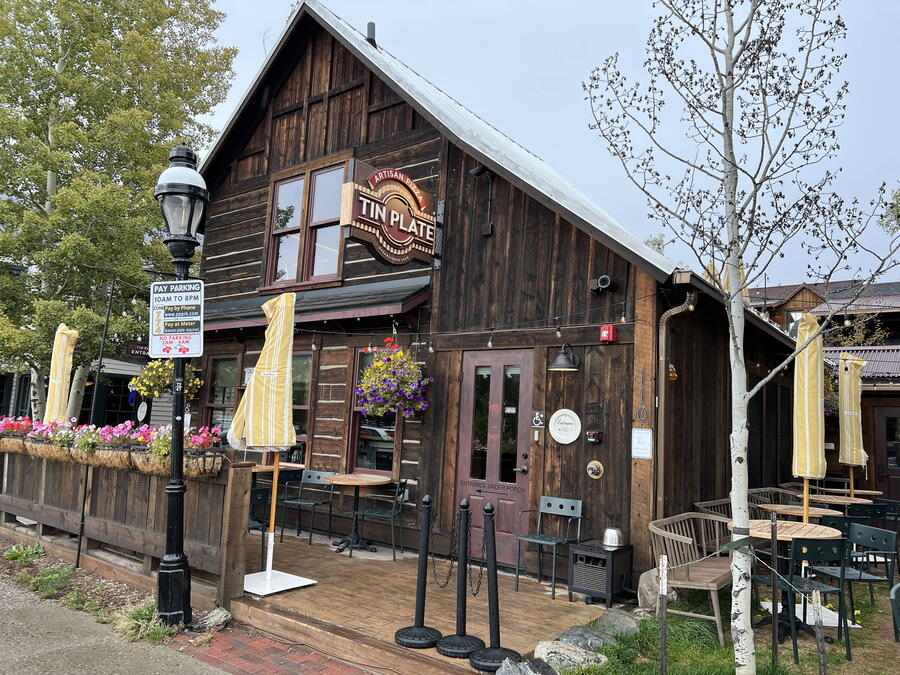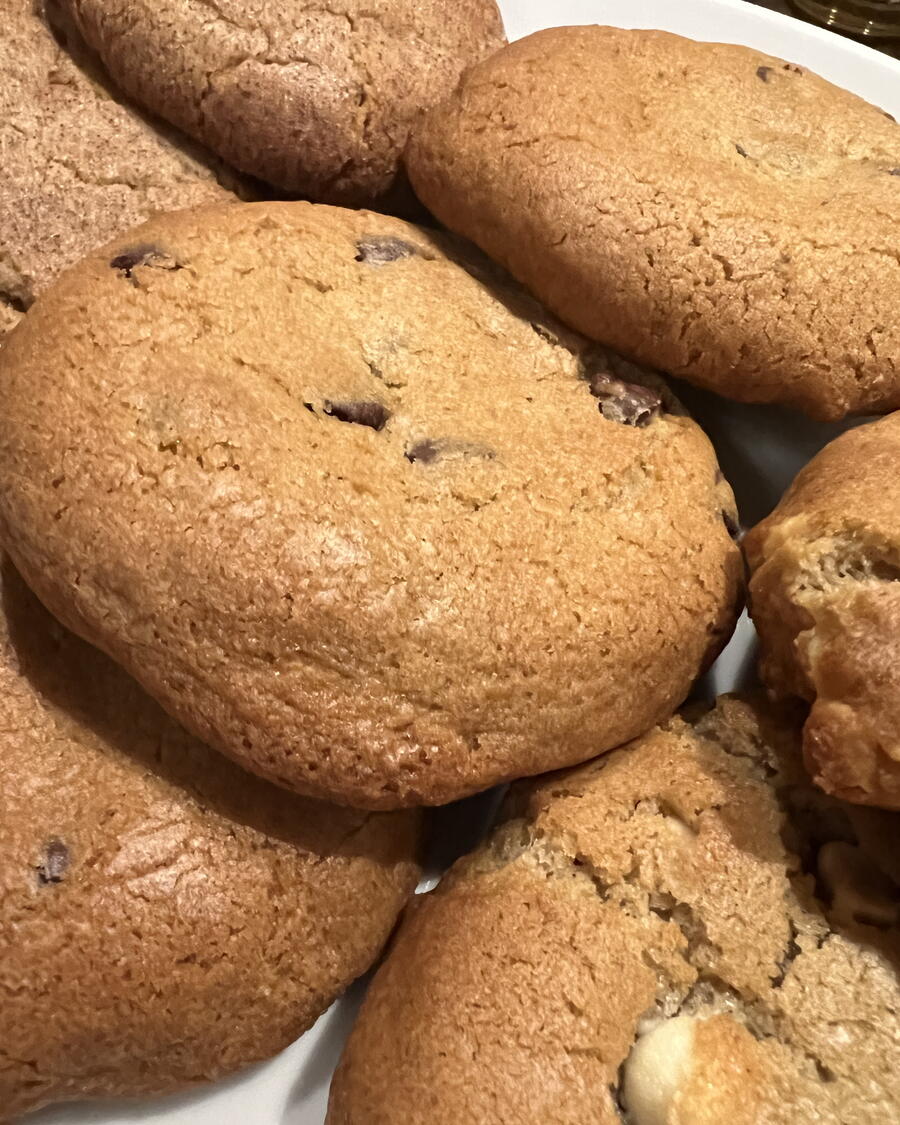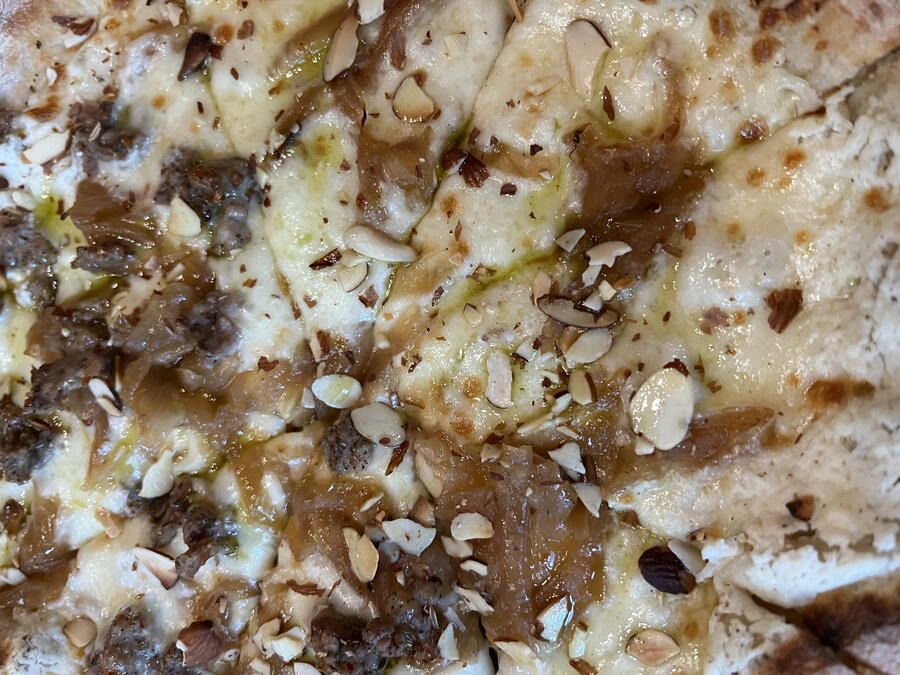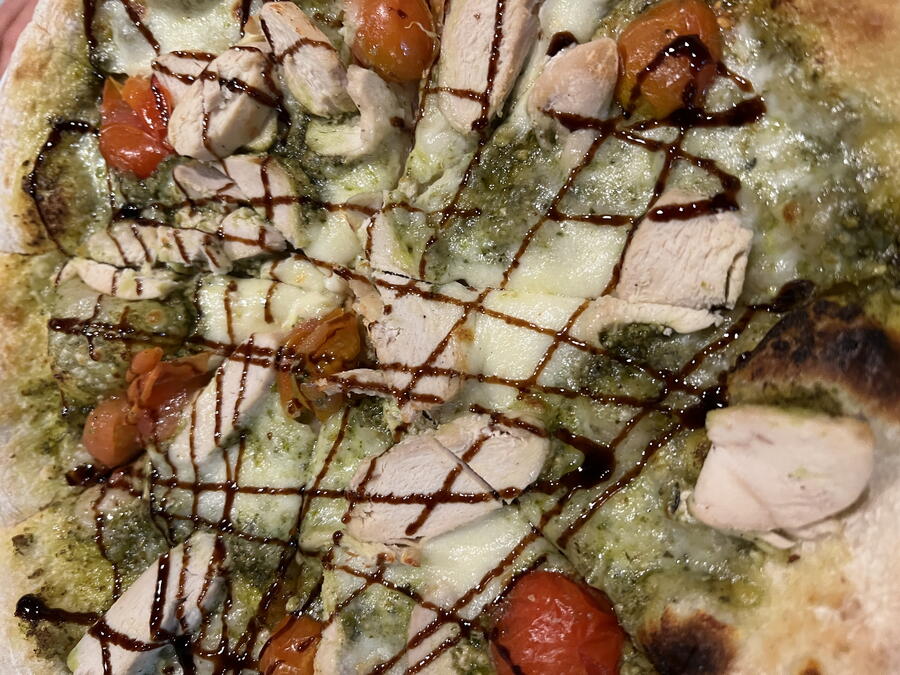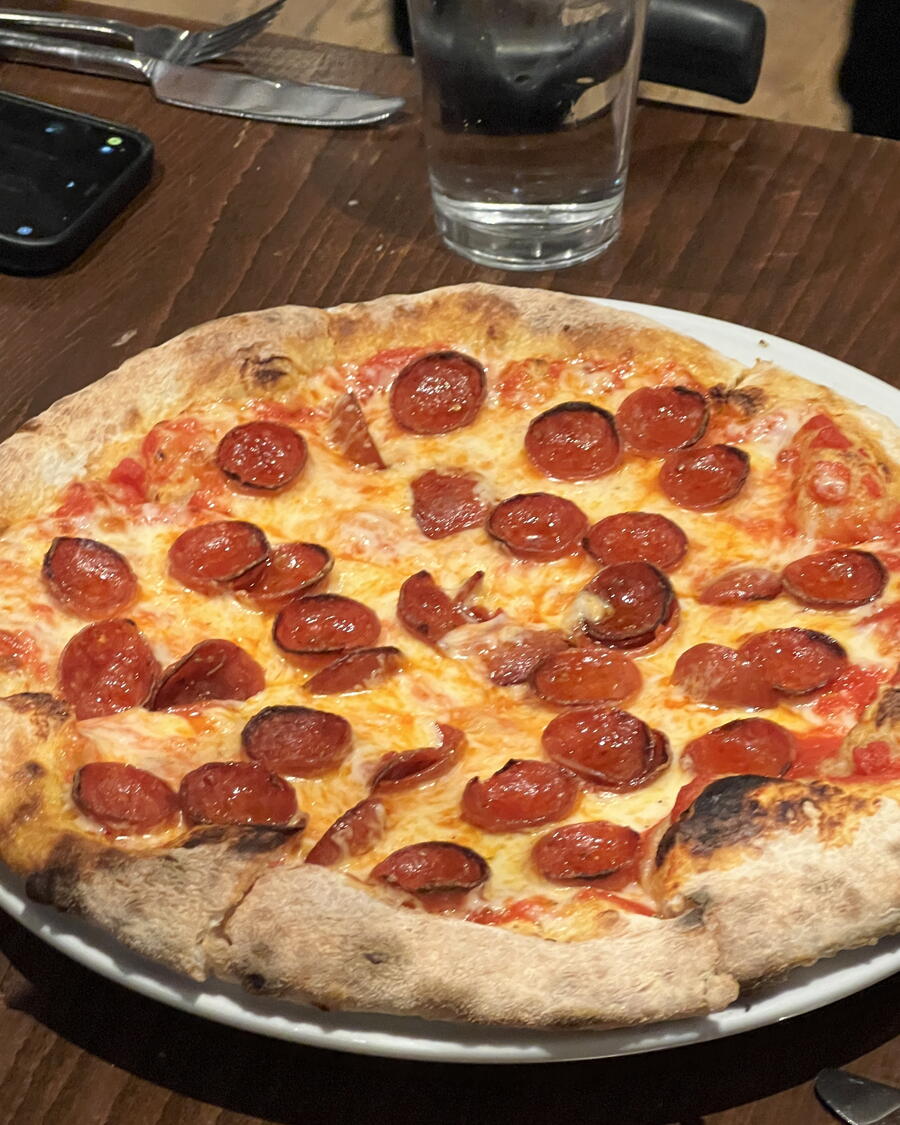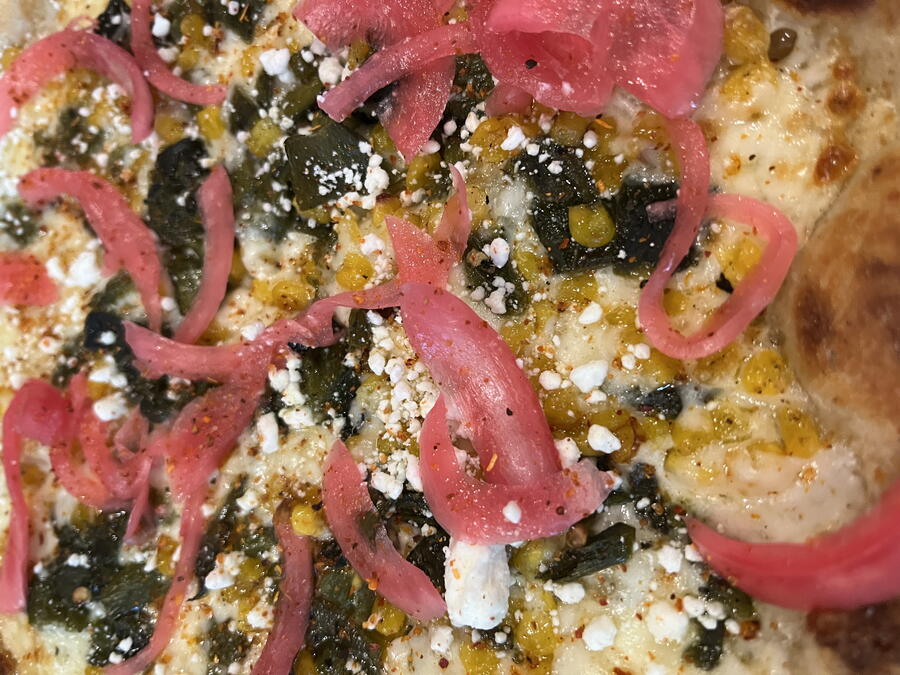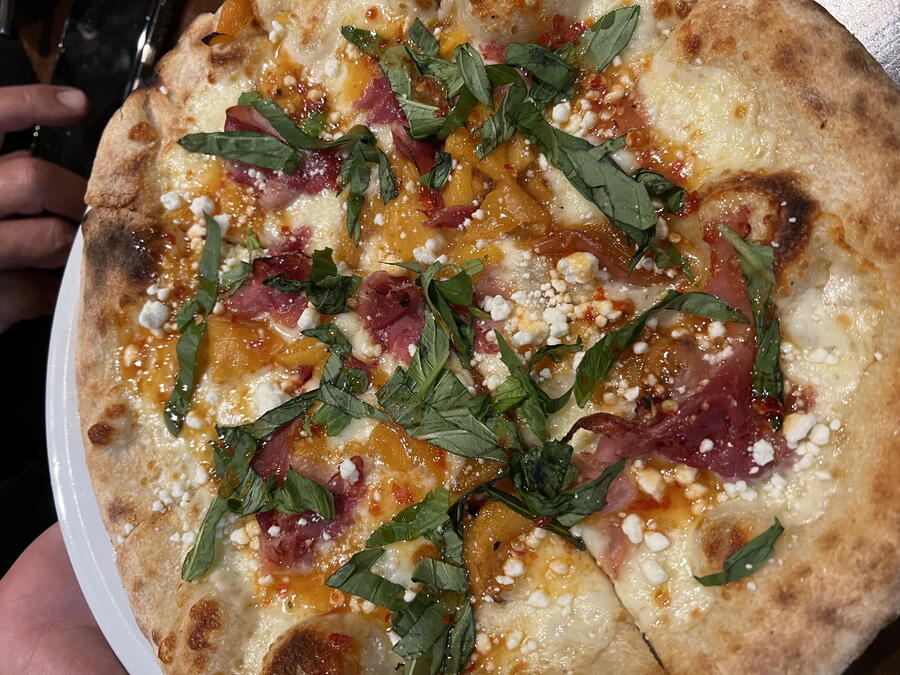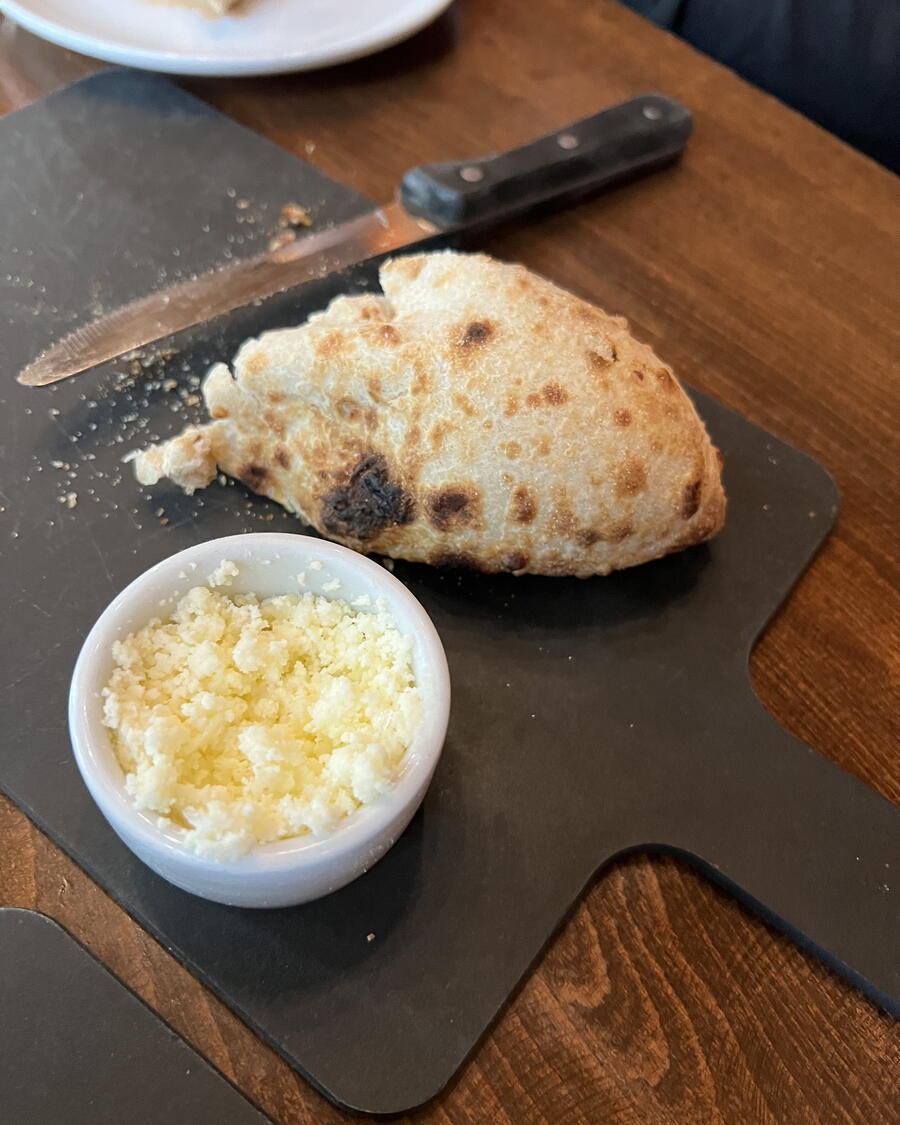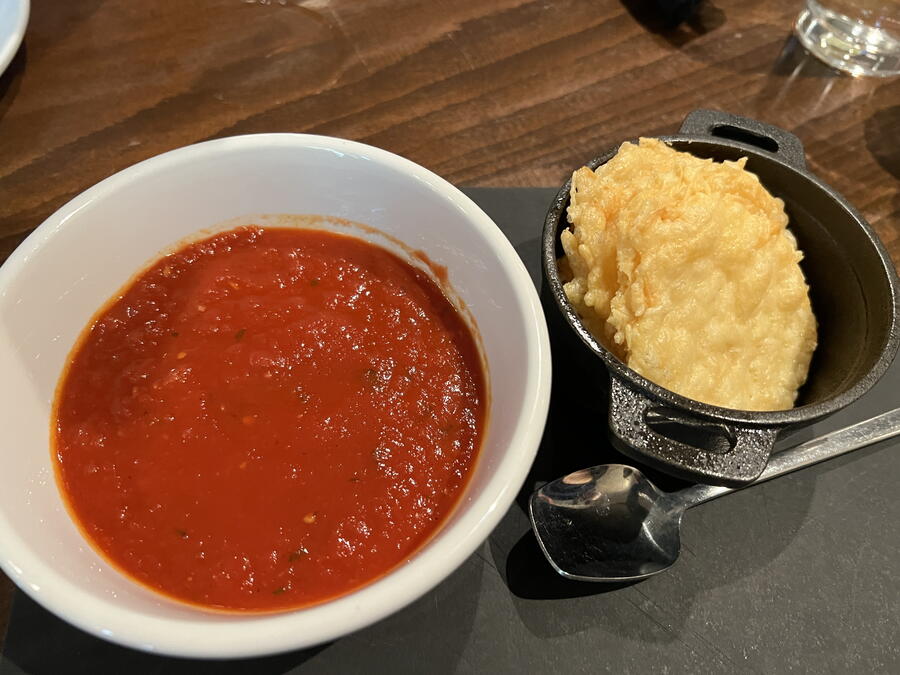 Tin Plate Pizza
Another "angle" in the Devil's Triangle, Tin Plate has only been in business for two years, but it's already gained a devoted following for pizza lovers. Part of what makes their pies extraordinary is the 72-hour process they use to create their sourdough crust.  A second feature is the building itself. It was the home of the town assayer, who had the privilege of cleaning and weighing "Tom's Baby," the largest chunk of gold found in the state discovered by prospector Tom Groves in the late 1880s.
Tin plates were the dinnerware used at this time, and if you look around the building, you can almost imagine what it was like. The log cabin interior was preserved and re-created to approximate the surroundings of the Old West. All of this contributes to the restaurant's authenticity.
We tried five different kinds of pizza: pepperoni, pesto chicken (with lemon thyme marinade, cherry tomatoes, and balsamic glaze), elote (roasted corn and poblano, corn cream, goat cheese and lime-pickled red onions), white pizza with sausage, and peach and prosciutto with blue cheese, honey, and basil. I didn't get to try them all, but those that I did were enhanced by the sourdough crust, which was the perfect combination of crispy exterior and chewy interior.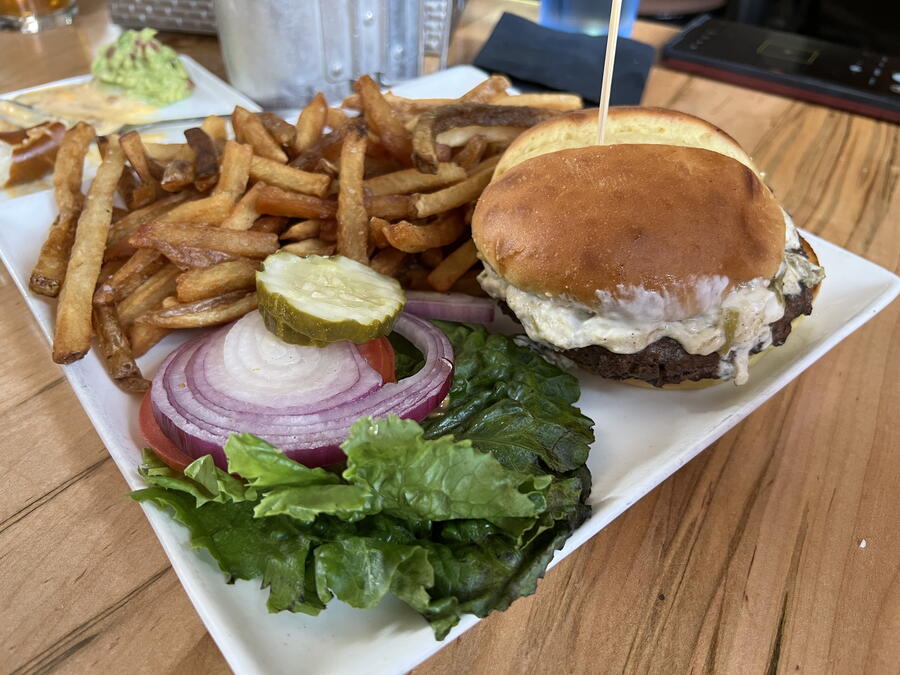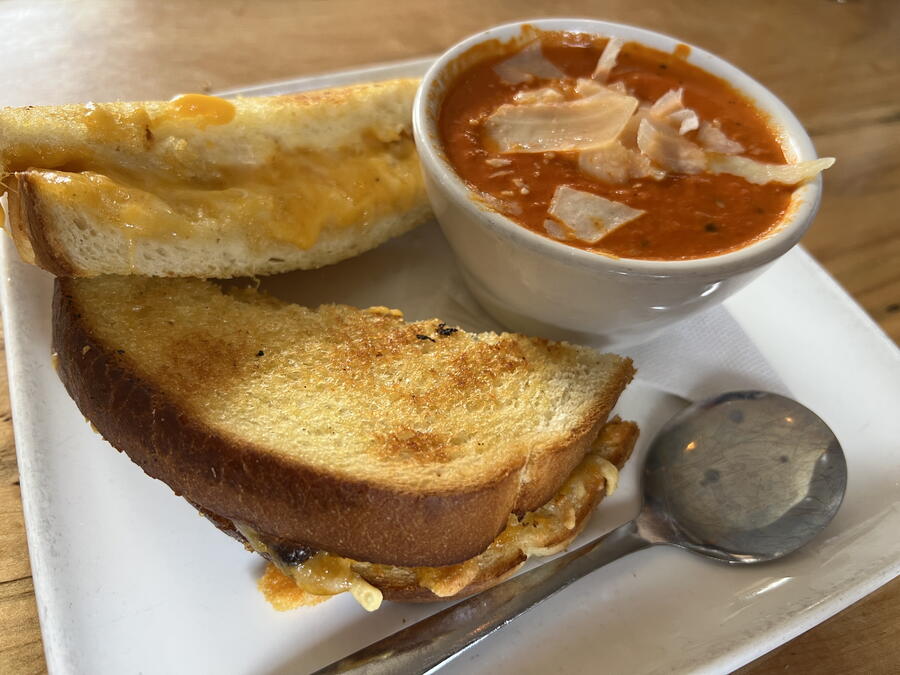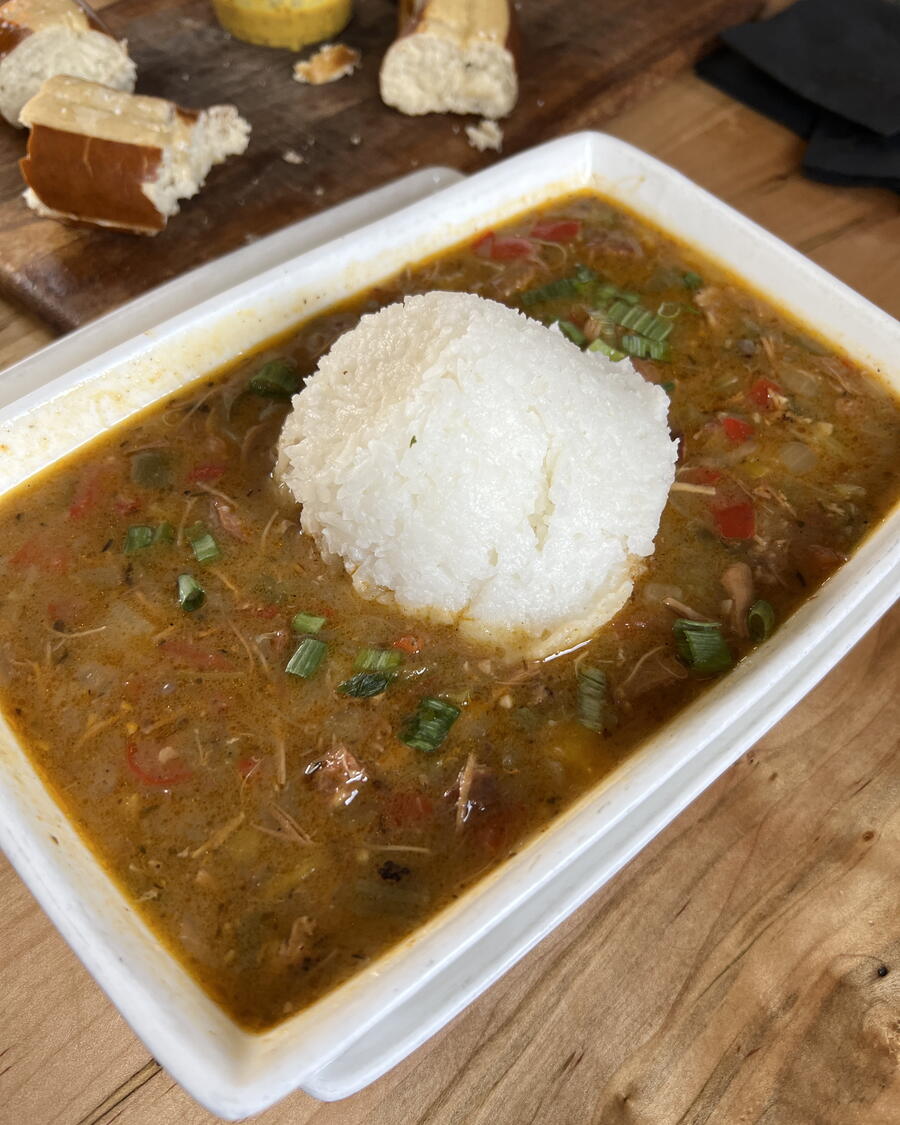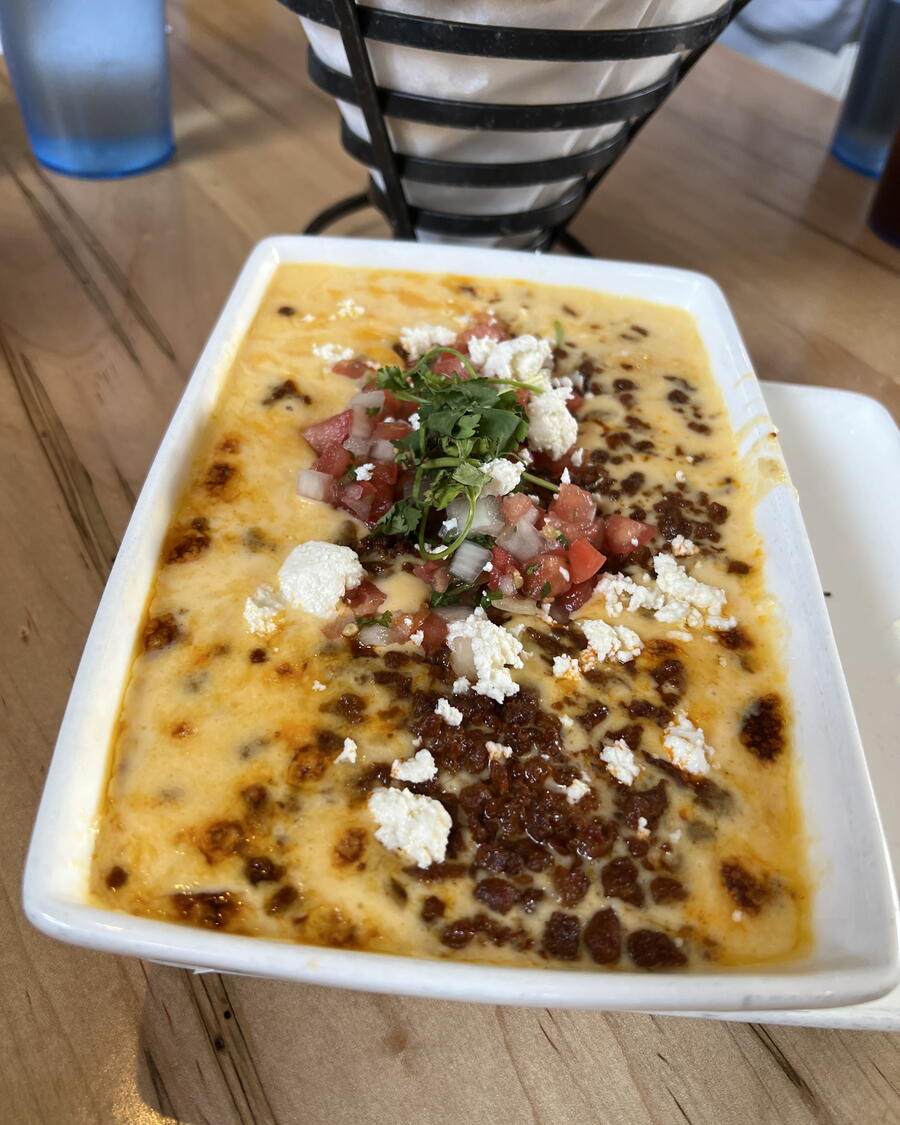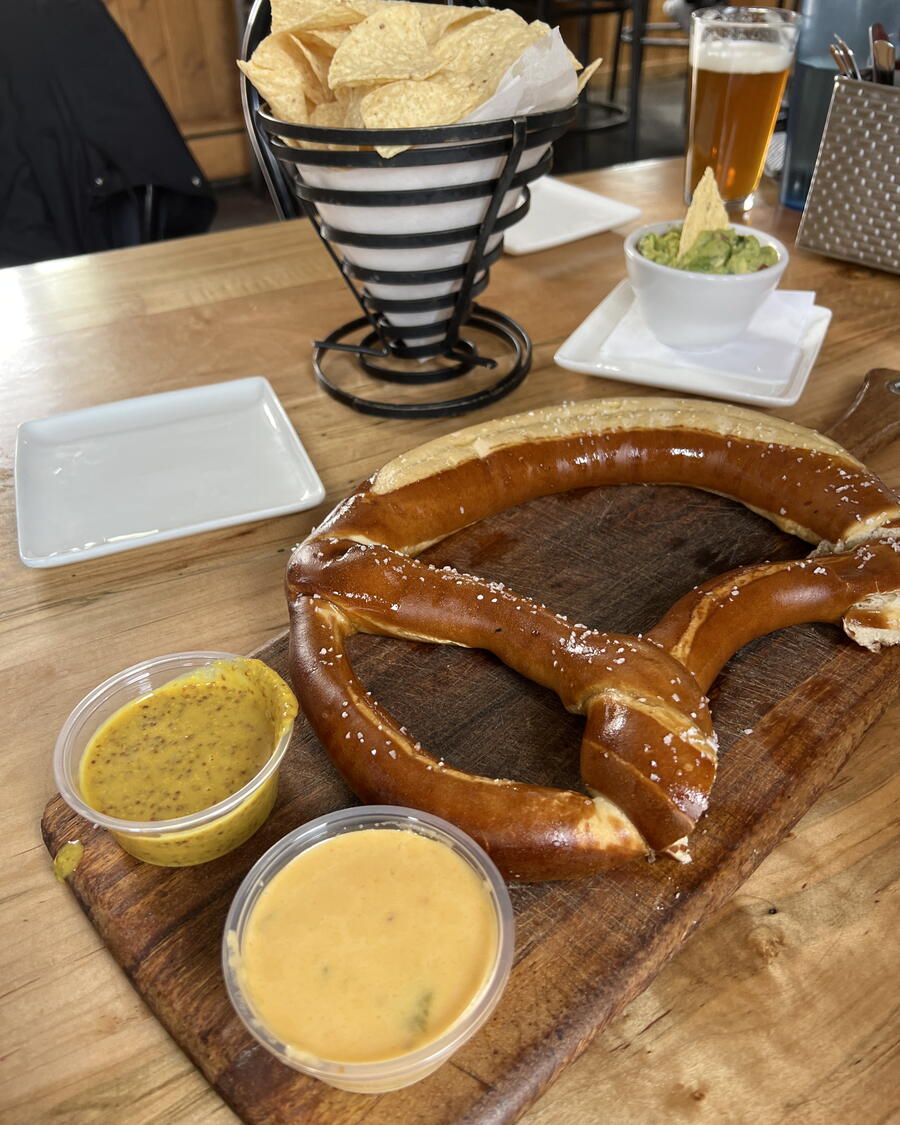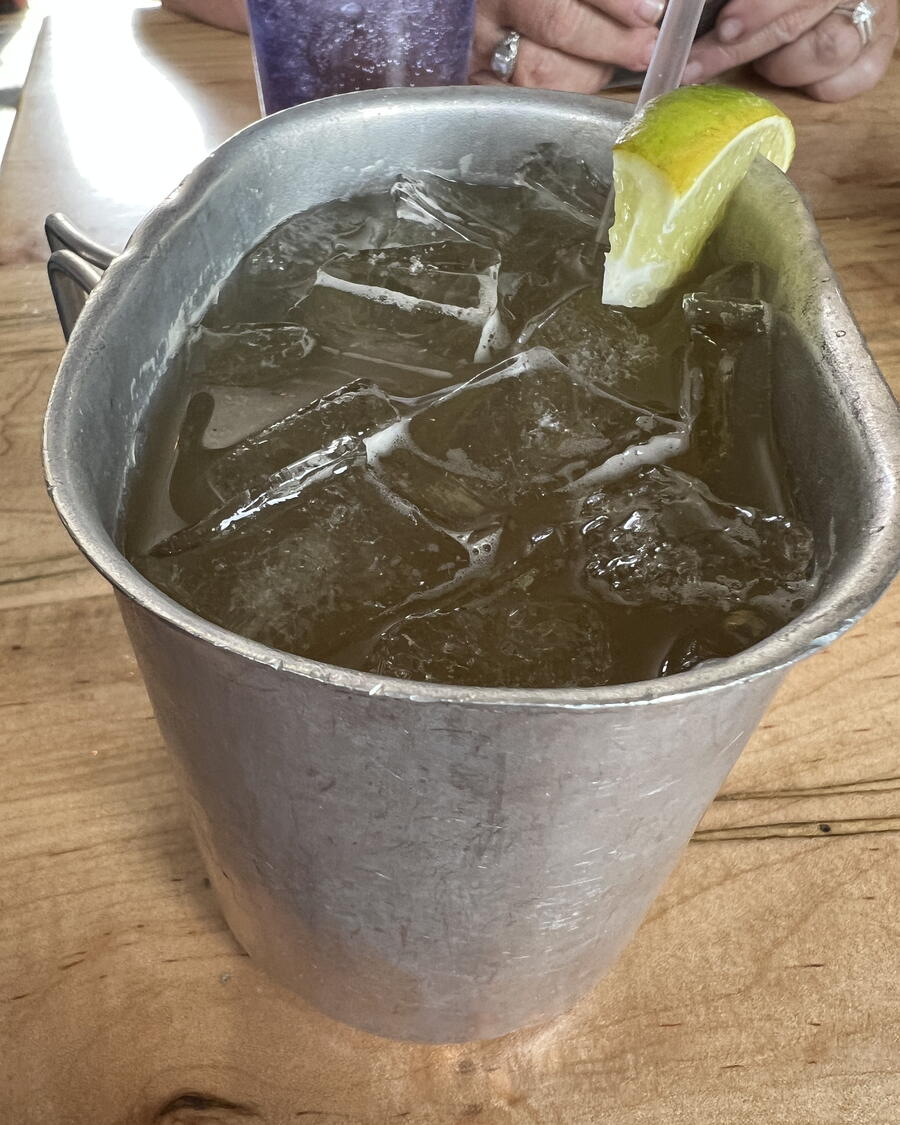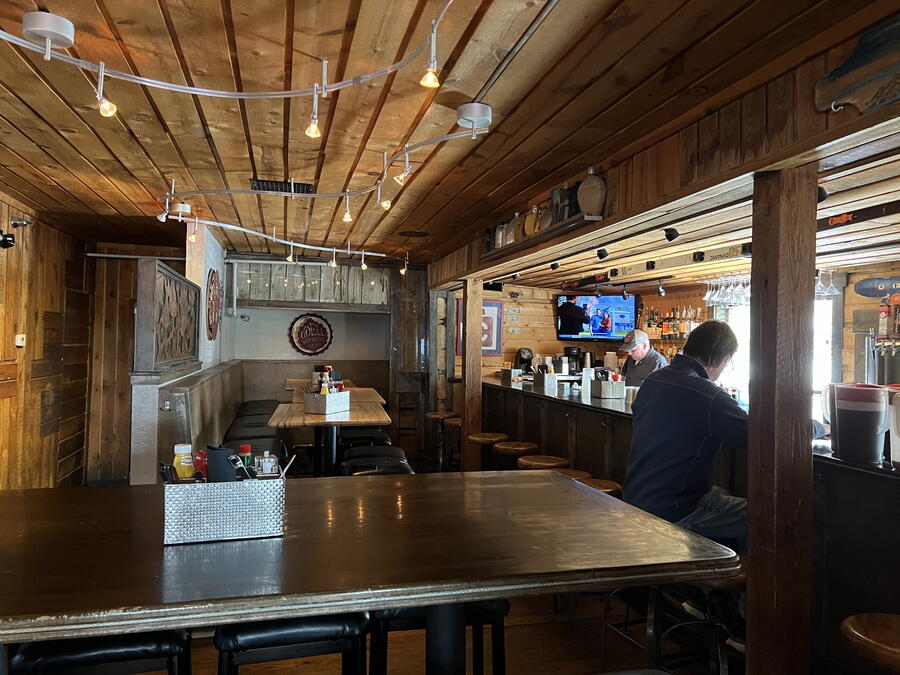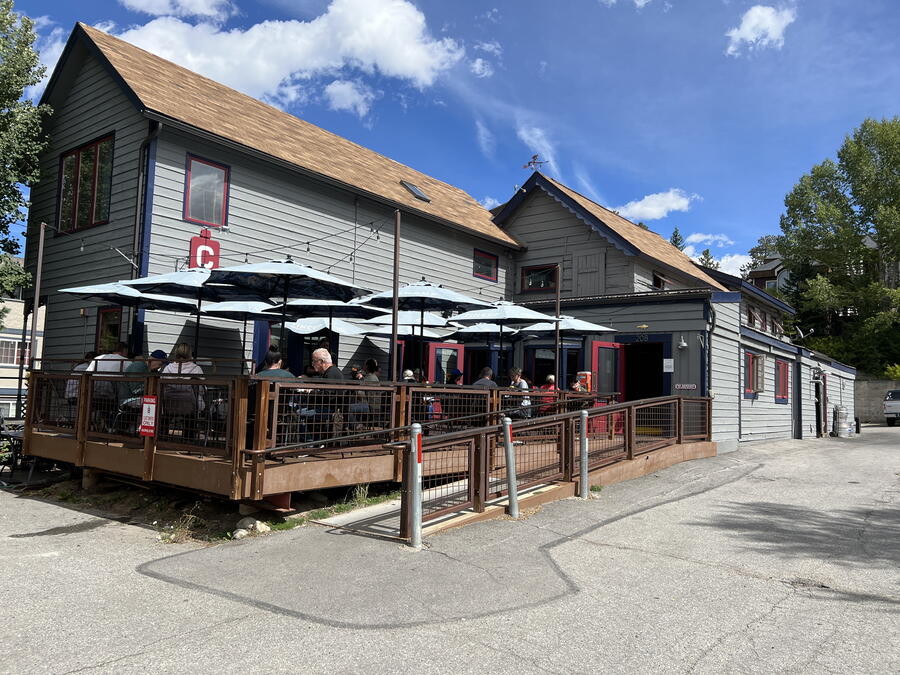 The Canteen Tap House and Tavern
Three ski buddies started this long-standing apres-ski hangout, which bills itself as a place serving modern comfort food, craft cocktails, and Colorado beer.  Not surprisingly, canteens hang from the walls in the main dining room. The restaurant has a casual atmosphere, like relaxing in a friend's mountain home.
One of the unique highlights of the Canteen is the drink menu. A casual glance shows that they serve an extensive selection of Colorado brews and wines from everywhere. For some reason, there are about three times as many reds as whites/roses, but there are equal varieties of both by the glass. I tried the tin cup mule, which mixed whiskey and ginger beer and served in something that looked like a mini horse trough.
Since this was lunch for our party, we ordered several starters for sharing (a jumbo pretzel with queso and mustard and tortilla chips with guacamole and more queso) and the usual entrees (soup, salad and sandwiches). The most popular item is a grilled cheese sandwich with roasted red pepper bisque; some ordered this. I chose the gumbo, an earthy mix of andouille sausage, chicken and brown roux broth spiced with Cajun flavors.