Two weeks ago, I wrote about skiing and how it's going to be a challenging season this year because of the lack of snow.  One thing I didn't mention is the time.  It's December, still relatively early in winter, and Colorado sometimes gets a good dumping of snow in January and February.  We'll have to see if that bears out in the coming months.
One thing that I can always count on is having a good meal while I'm in Summit County.  While Breckenridge has the greatest concentration of restaurants in one given area, there are plenty of places to go for hearty fueling-up breakfast or an apres-ski dinner in the main towns.
Most of the restaurants on this list are ones I've gone to multiple times.  With others, I've only been there once, but they made a major impression on my culinary appreciation.  None of these places are fancy, and they are moderately priced (about $15-20 per person).  I hope that if you make your way to the Summit County mountains, you'll give one or a few of these a try.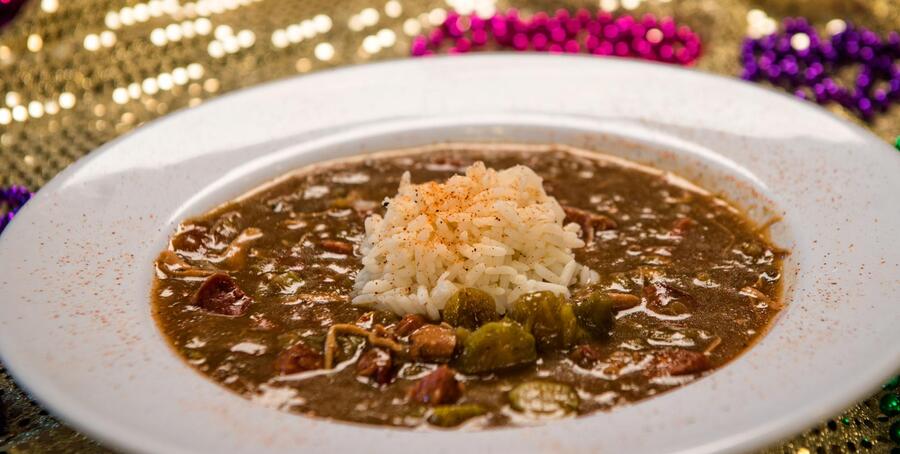 1. The Lost Cajun
While this restaurant has now become a growing franchise located in eight states, its original location started in Frisco. If you go to this location, it's only about 50 square feet. But don't let the slightly cramped space intimidate you. You'll enjoy some of the best gumbo, jambalaya and Louisiana-style seafood outside the bayou here…and don't forget to add beignets for dessert.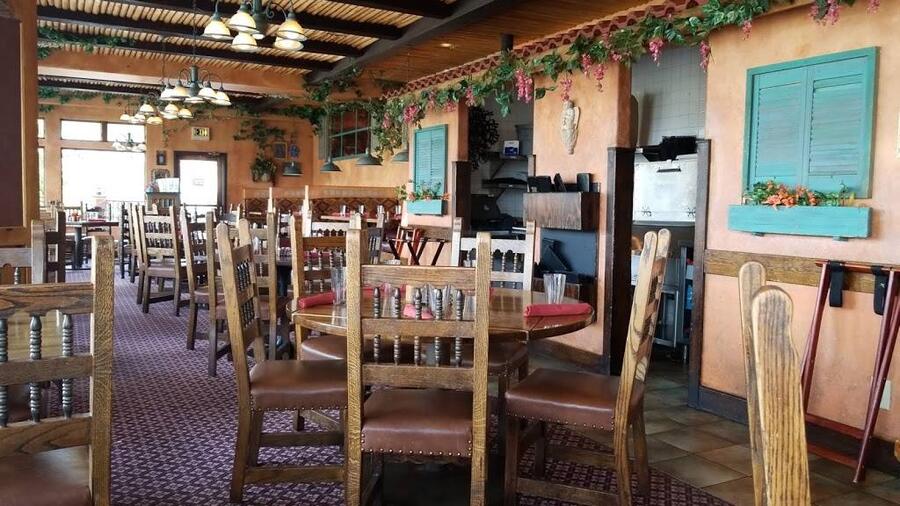 2. Mi Casa
There are several other Mexican establishments in Breckenridge, but this is the oldest and still the most popular. What I love about it is their creative takes on the usual offerings, like a mango duck quesadilla, calabacitas rellenos and avocado frito with your choice of protein.  If you dine gluten-free, you'll have plenty of delicious options.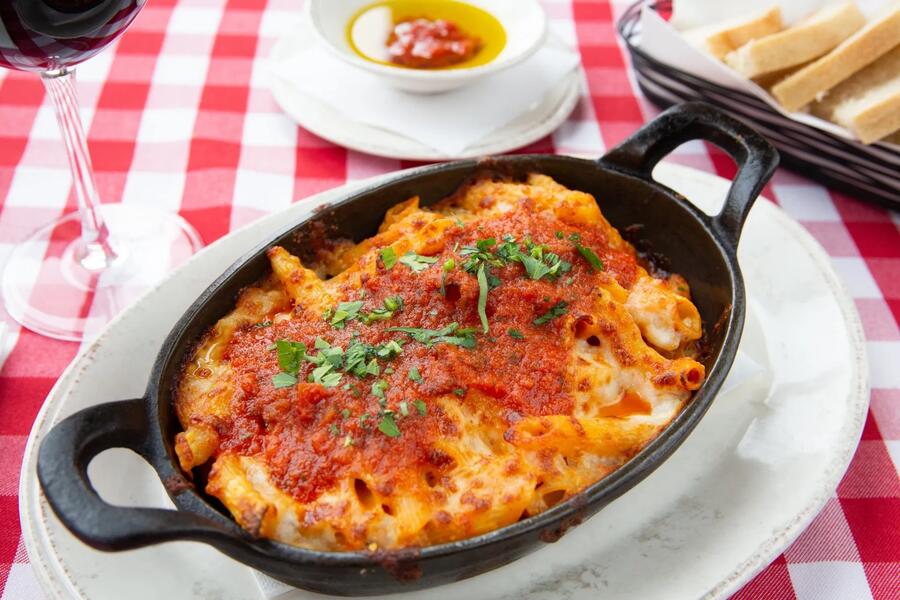 3. Giampietro
Breck has at least a half dozen pizzerias/Italian restaurants, and probably all of them are decent to excellent.  But we always end up at Giampietro when we have a pizza craving, because it's simply good on a consistent basis.  Lately, we've also tried their pastas, which are generously portioned.  Sharing is recommended.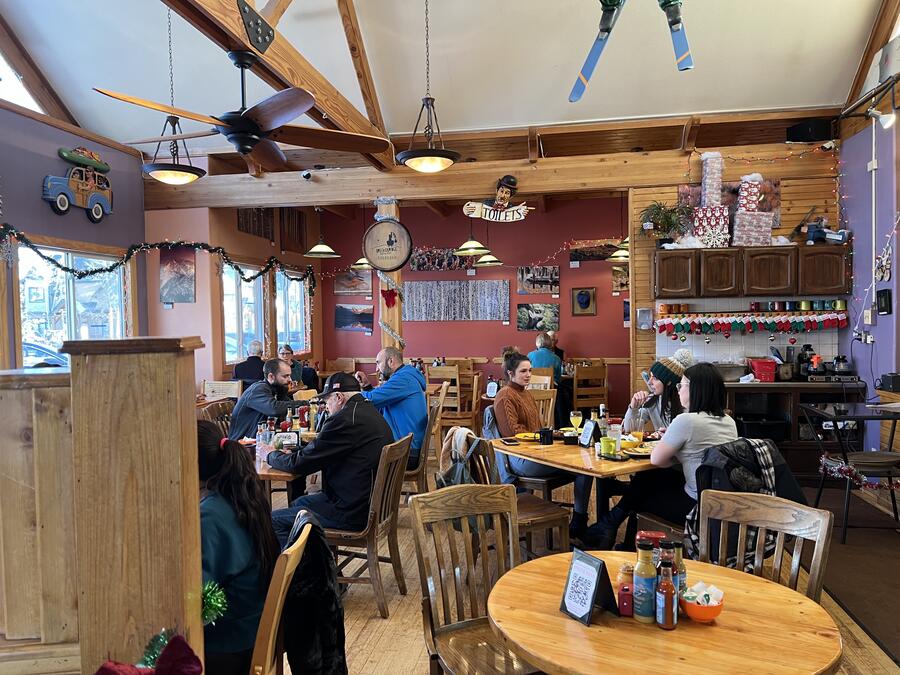 4. Butterhorn Bakery & Cafe
Pre-pandemic, this long-established favorite for breakfast would have patrons flocked around its storefront.  Crowds still gather, but takeout has become a suitable alternative. If you're looking to fuel up well before a hard day on the slopes, the Butterhorn's hearty meals will always do the job.  Make sure to pick up some pastries for an apres-ski snack.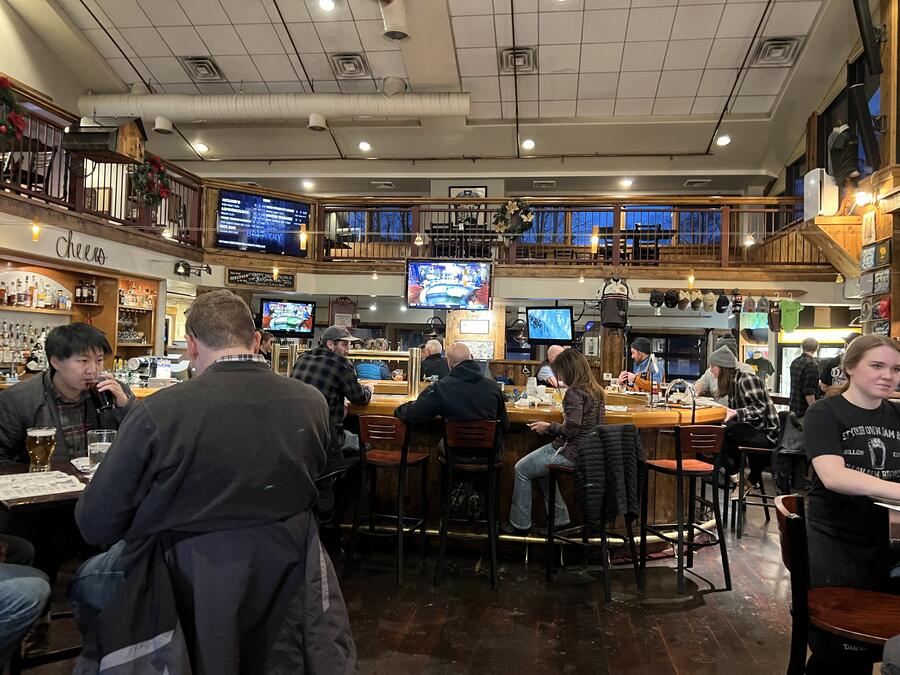 5.  Dillon Dam Brewery
While Summit County has plenty of craft brewery restaurants around, this massive place seems to have great beers, food and a sense of humor about themselves.  You'll see plenty of plays on words with "dam," as one of the brew varieties is called "Here's Your Dam IPA." Also, it's not a pretentious place as some of the others can be.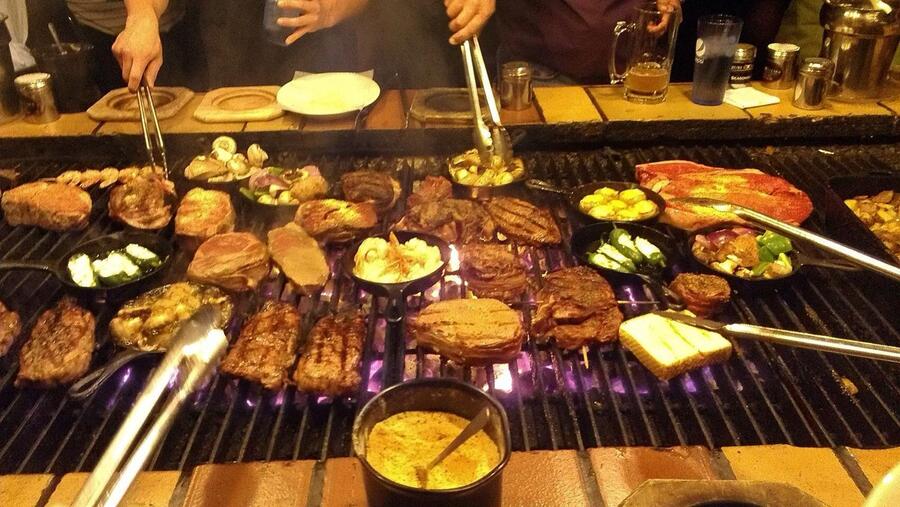 6. The Mint Steakhouse
Truthfully, I haven't been to this Silverthorne steakhouse since the 1990s, but I must mention it because it's legendary and just as popular as ever.  What makes it essential to any meat lover is what you do for your meal. You can grill your own steak to your liking, then enjoy equally hearty sides and a beverage of your choice.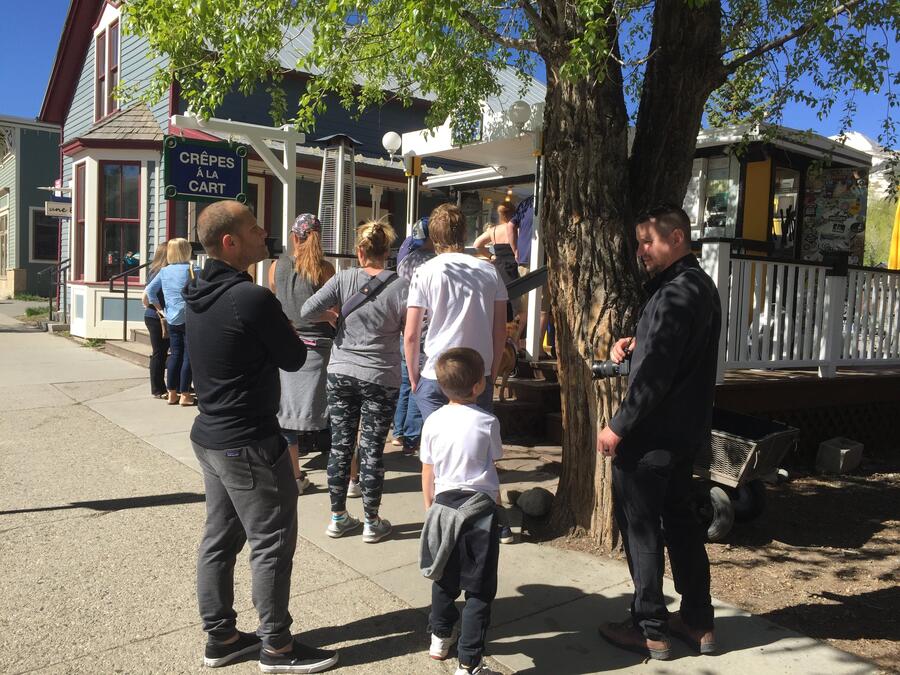 7. Crepes a la Carte
If you've spent any amount of time on Main Street in Breck, you will likely notice this tiny establishment with a long line of visitors waiting for made-to-order crepes.  It's worth having the patience to get a savory and sweet option, especially when you've had a vigorous ski day…or simply want to treat yourself well.