Christmas markets are a popular event all over the United States, not surprisingly in areas with large German communities.  There are about 32 states and the District of Columbia that organize Christmas markets. Often these are in places that don't seem to have these neighborhoods.
But that hasn't stopped Visit Denver, the city's visitors' bureau, to host the Christkindl Market for over 20 years.  I mentioned this last year in a post about Christmas celebrations in Denver.
Now located in the Civic Center Park area, along with the interior and exterior-illuminated Mile High Tree, the Christkindl Market takes place from mid-November to right before Christmas.  Resembling the old-world festivals in central Europe with wooden booths, the market has both craft and food vendors, primarily with a German or European theme.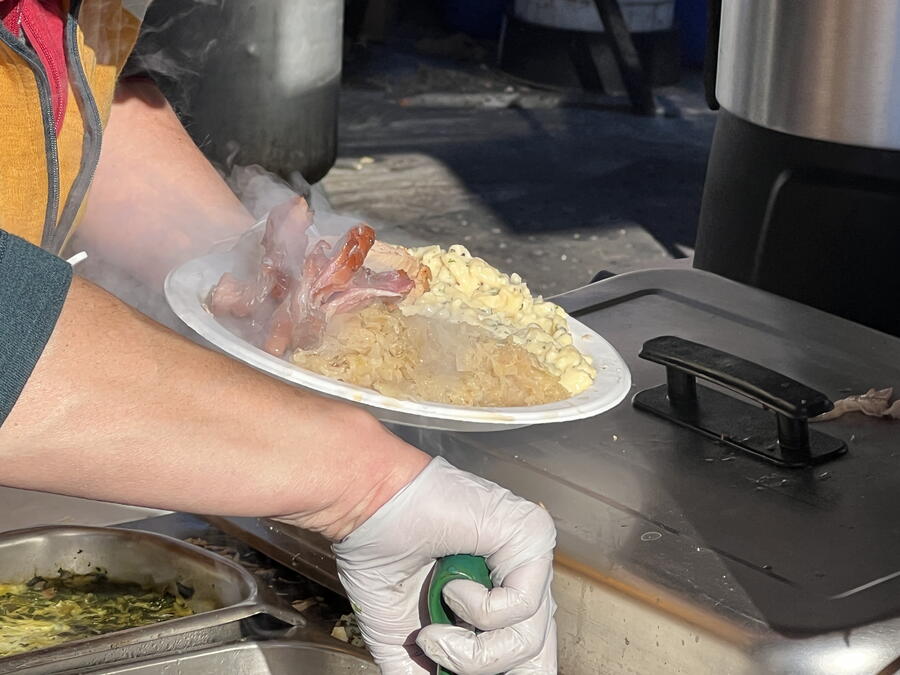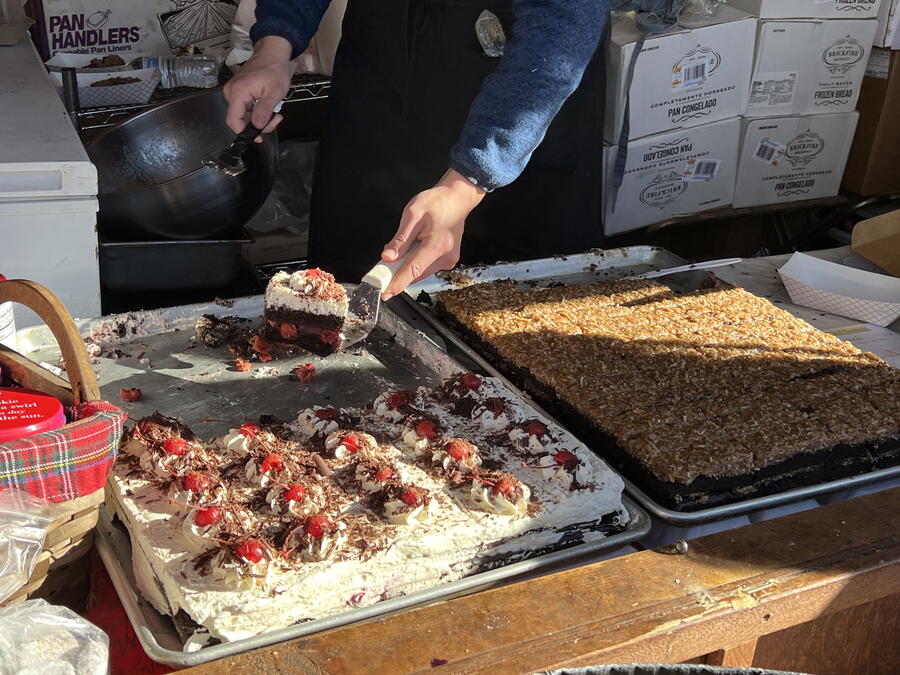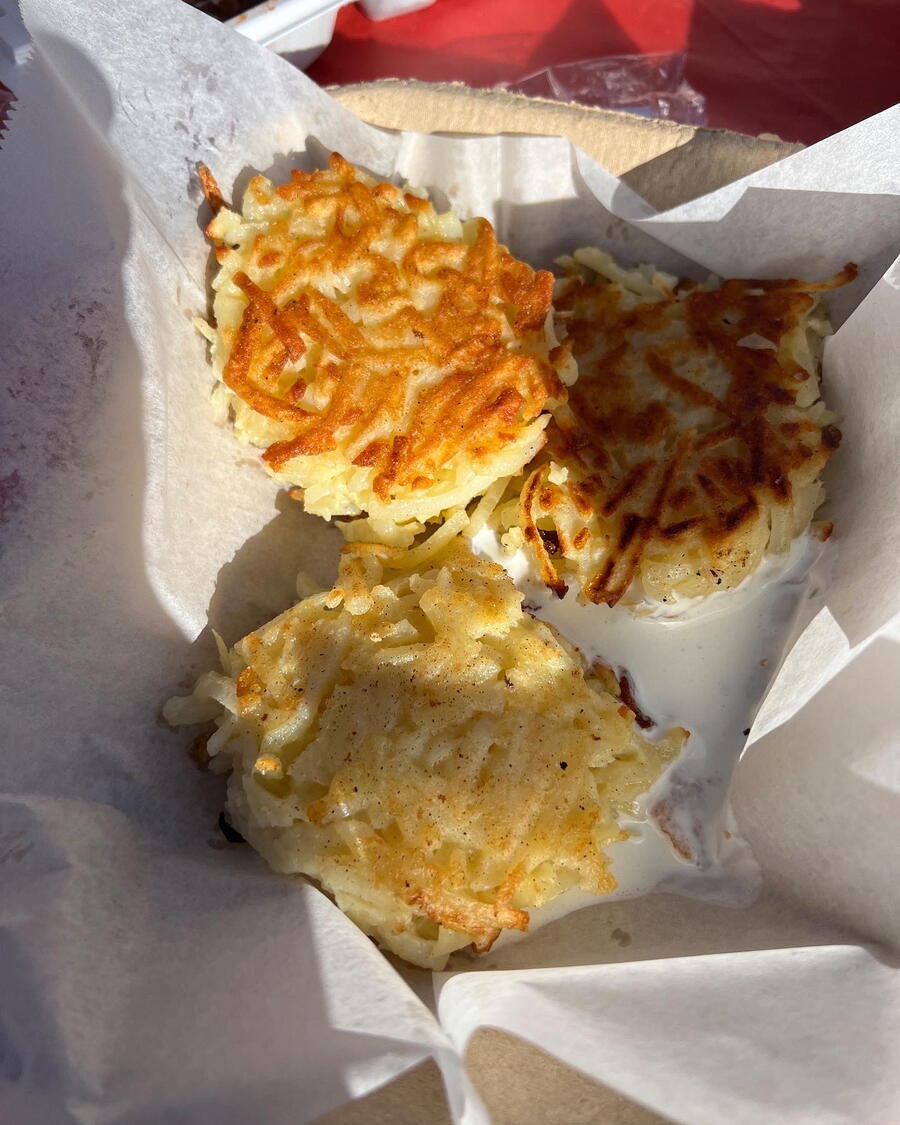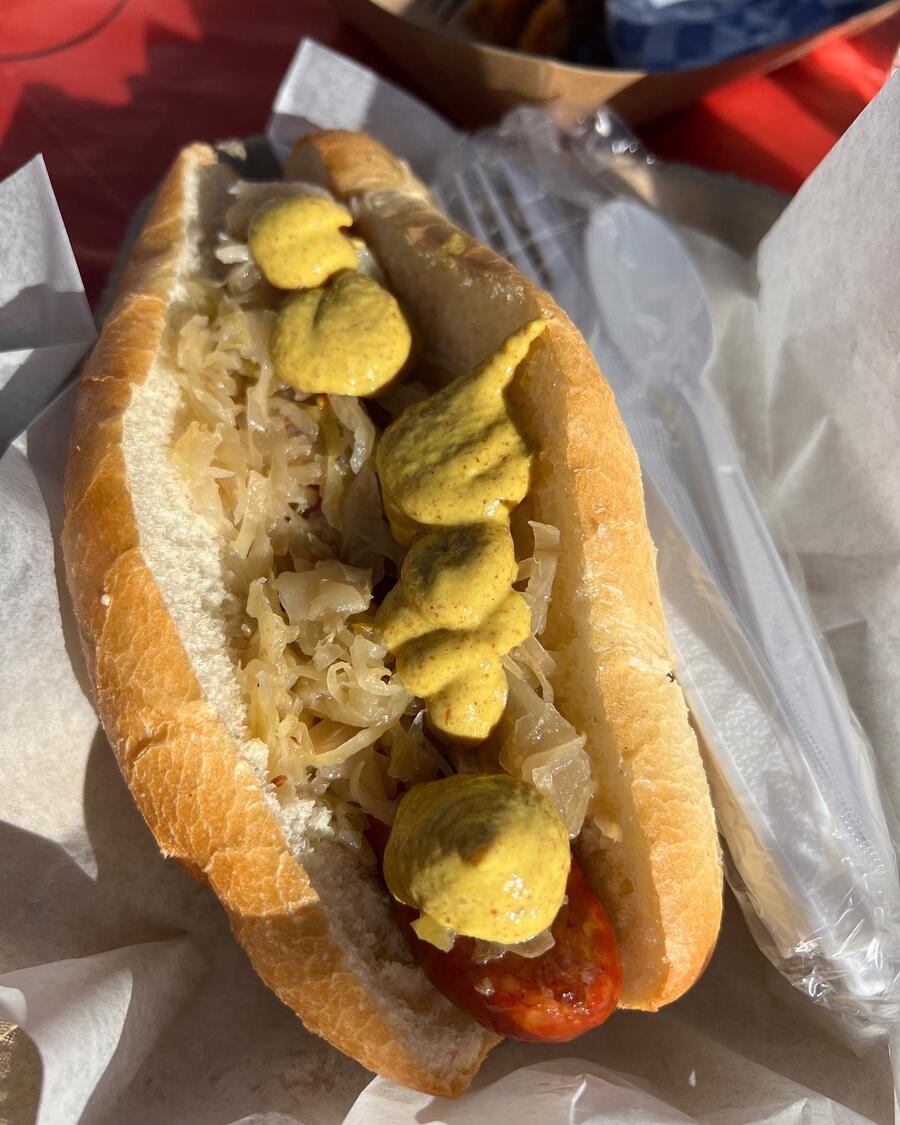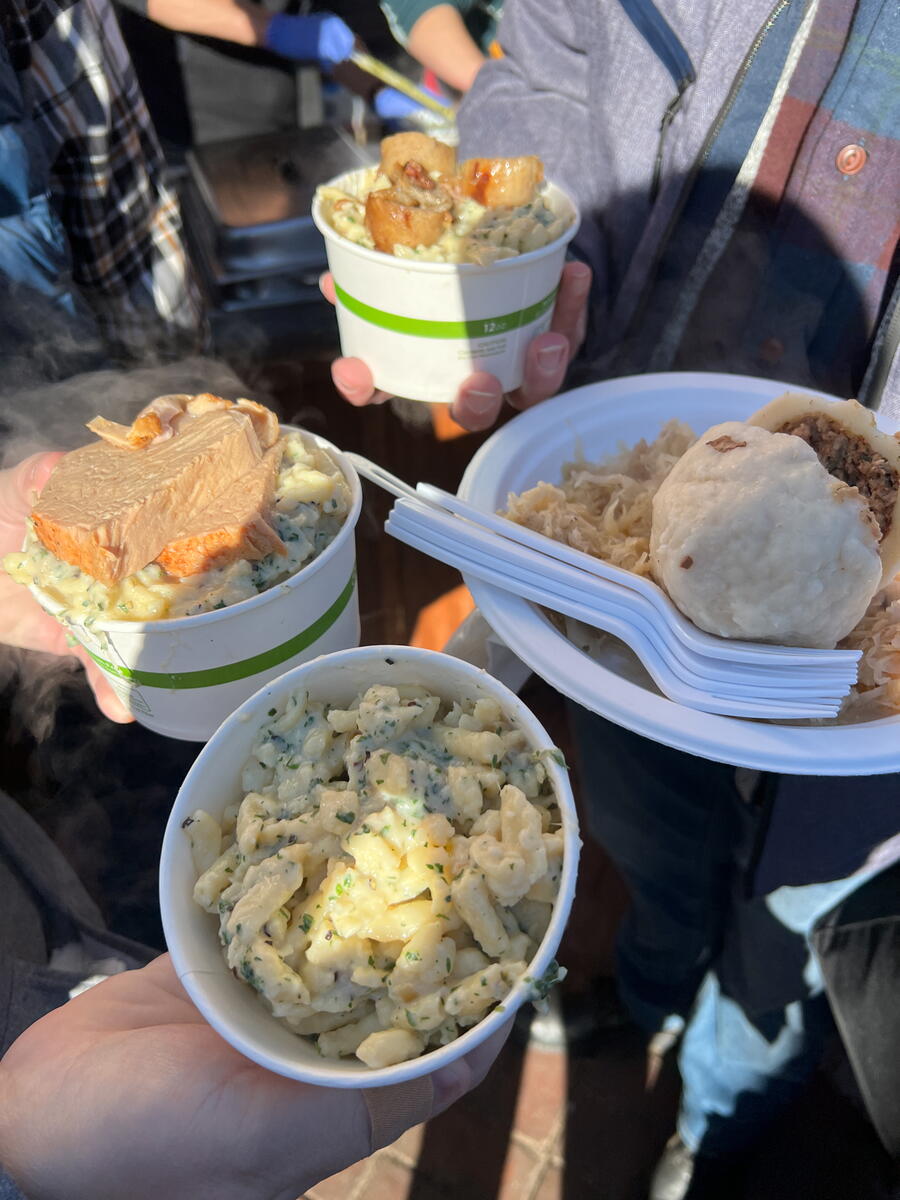 Food at the Christkindl Market
Since I wasn't terribly hungry when RAS and I visited the market – and the lines for nearly all the vendors were long - I only had latkes while he had a giant bratwurst on a bun.  The potato pancakes were adequate, just slight crispy but mostly soggy with a smattering of sour cream to make them palatable. I didn't have the bratwurst since they don't agree with me. Our friends bought food that was mostly gone before we arrived.
Here are some of the other foods you can get at the market: blinchiki (Russian style crepes), roasted mixed nuts, pretzels and strudel, knodel (boiled dumplings), pierogies and speck (spiced aged ham).  There's also Greek food, coffee, chocolates, s'mores kits and cheeses.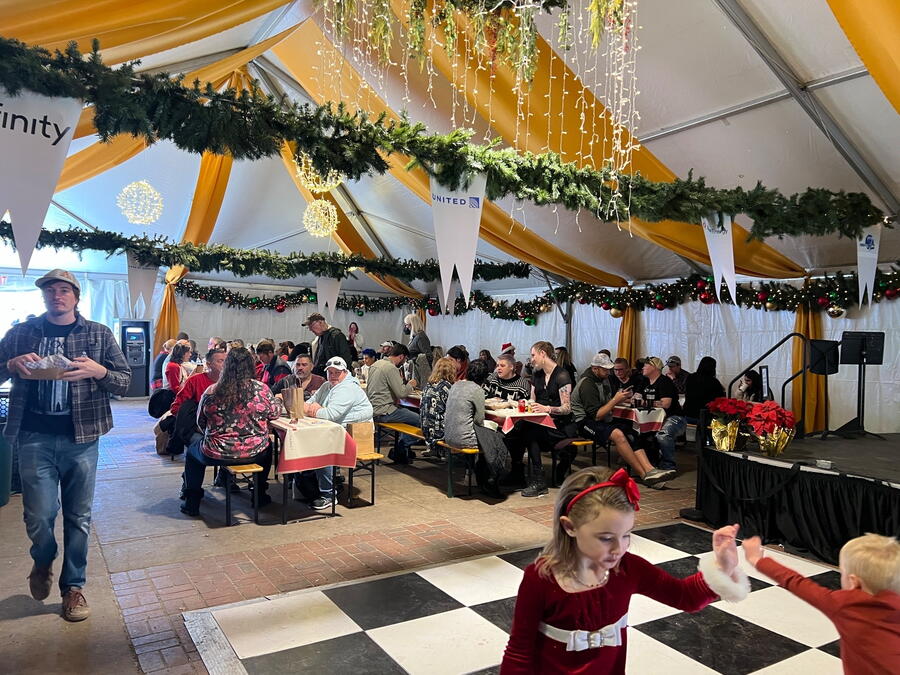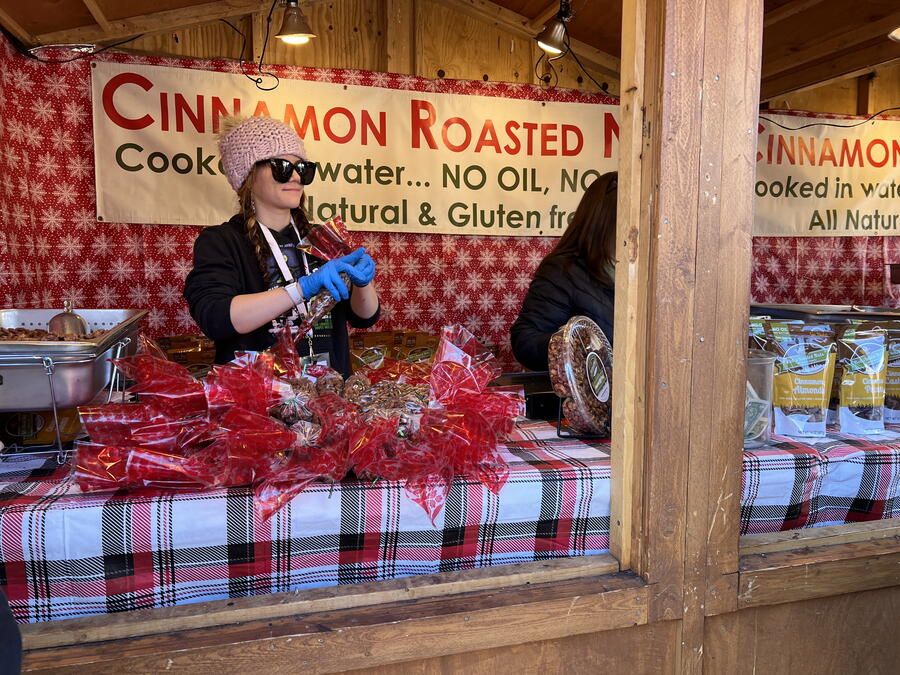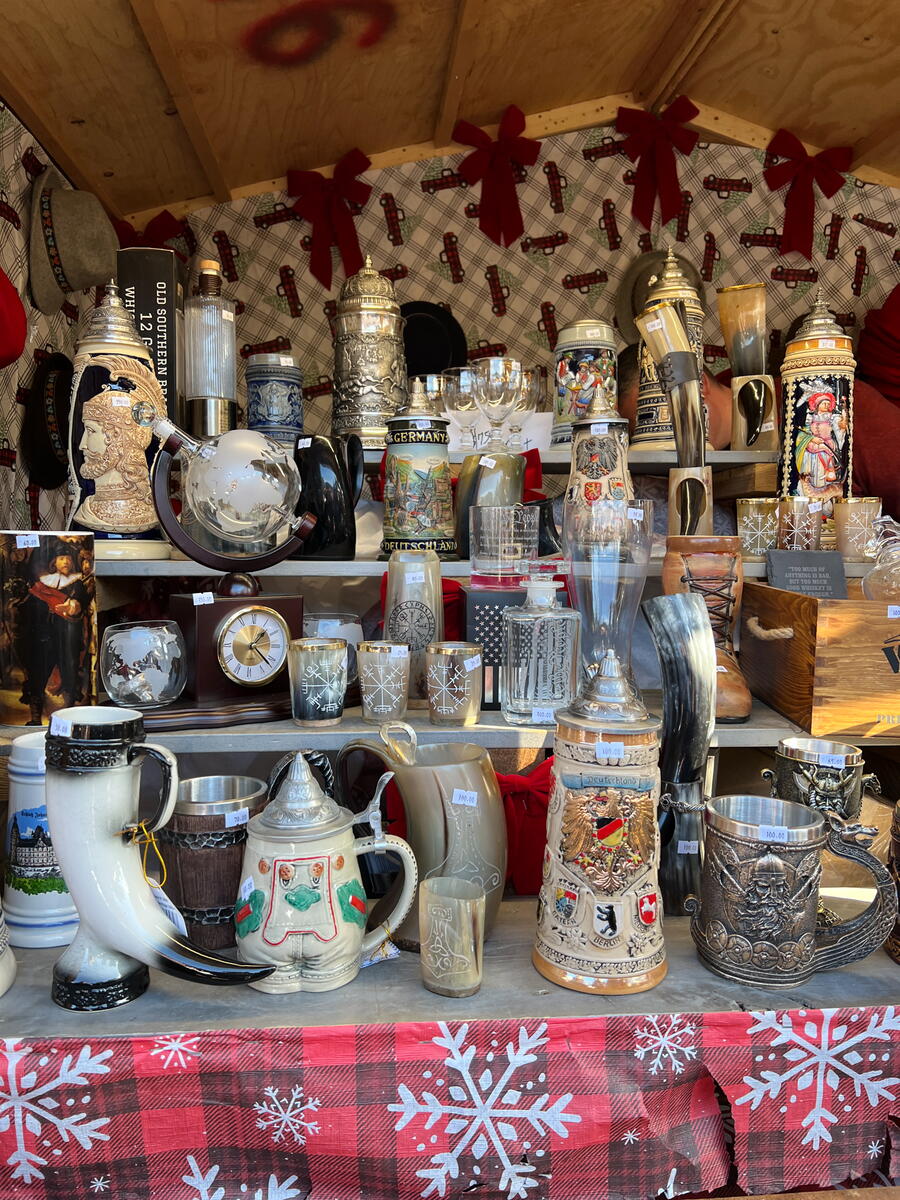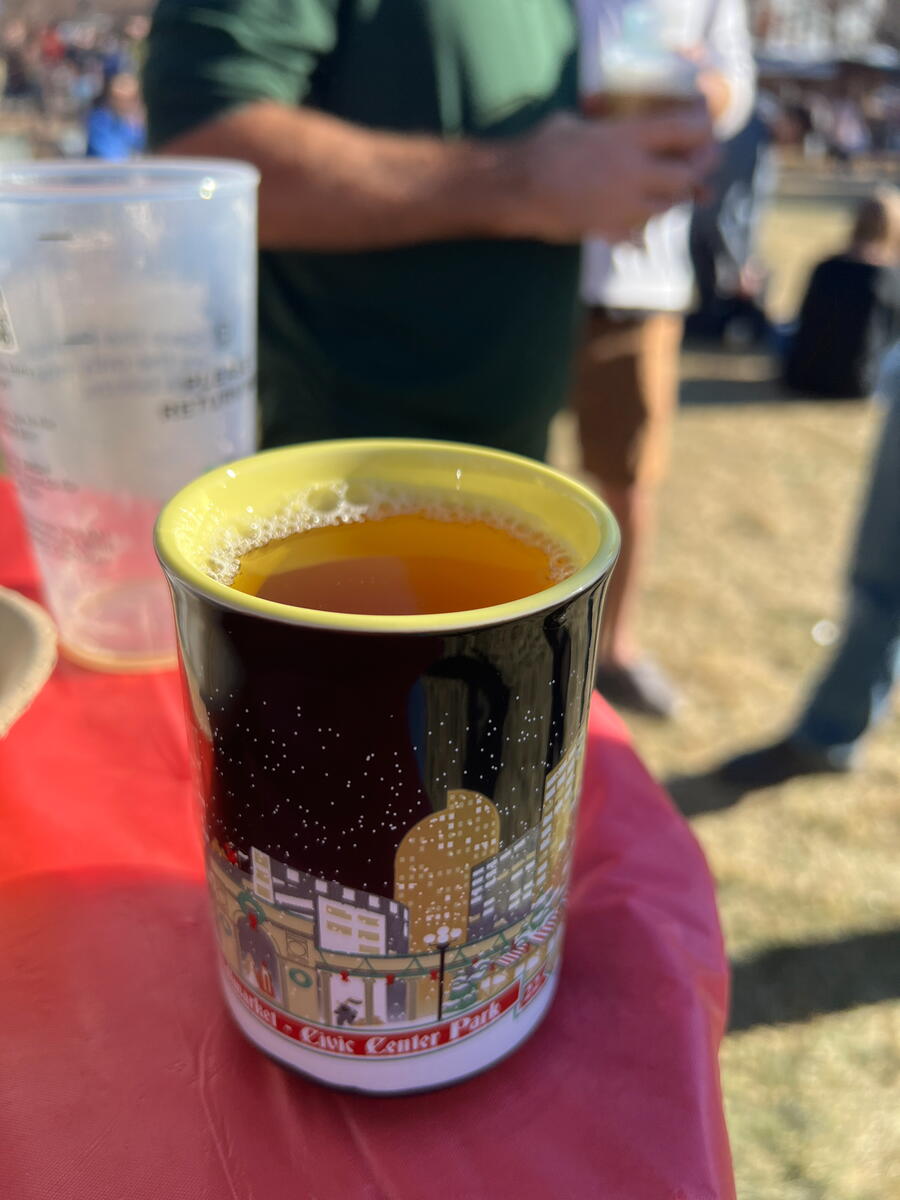 Drinks and crafts
Of course, you will find beer (or "bier) at a German Christmas market.  Prost Brewing Company offers four different brews – pilsner, marzen, dunkel and Weissbier.  I am partial to beer with more body, so I go for the amber-like marzen or chocolatey dunkel.  
Instead, because I probably won't get it anywhere else, I chose gluhwein, a traditional winter drink brewed with wine, juice and spices. It might have been most appealing if the weather hadn't been sunny and 63 degrees.  You can buy all these alcoholic drinks in a large tent, where visitors can sit at long tables and reserve them for large parties. The stage area hosts events with German traditions and music.
The marketplace is a little more mixed in its offerings. There are only a few European-centered stalls, which include Old German Christmas (selling nutcrackers, ornaments and other decorations), Andrey's Gifts from Afar (crafts from Eastern Europe) and The Wise Elk (Ukrainian glass ornaments and wooden toys).  Most of the other vendors are popular local businesses like Bjorn's Colorado Honey and Taspen's CBD products.
Overall, the Denver Christkindl market is relatively small compared to those in larger cities or those with a significant German community. But it still provides a great diversion for the holiday season.