As someone who never grew up in snow during the Christmas and New Year's, I appreciated moving to Colorado.  I would finally get the proper winter holiday environment and not think that rain counted for winter weather.
But reality is never quite like your imagination.  While I delighted in the prospect of finally enjoying a white Christmas, I found that I don't like driving in snow.  Even if I am careful on the road, the possibility of sliding off the road is always there.  Being in snow is great…if RAS or someone else is taking the wheel.
Snowy weather contributes to the whole holiday environment, but it's kind of hard to get into the spirit when it's missing.  As of this writing, no measurable snow has fallen in the Denver metro area yet, and it's already mid-December. 
Luckily, there is plenty of things to do in Denver to cultivate that holiday spirit, even if the weather isn't cooperating (i.e., snowing).  Here are seven of them: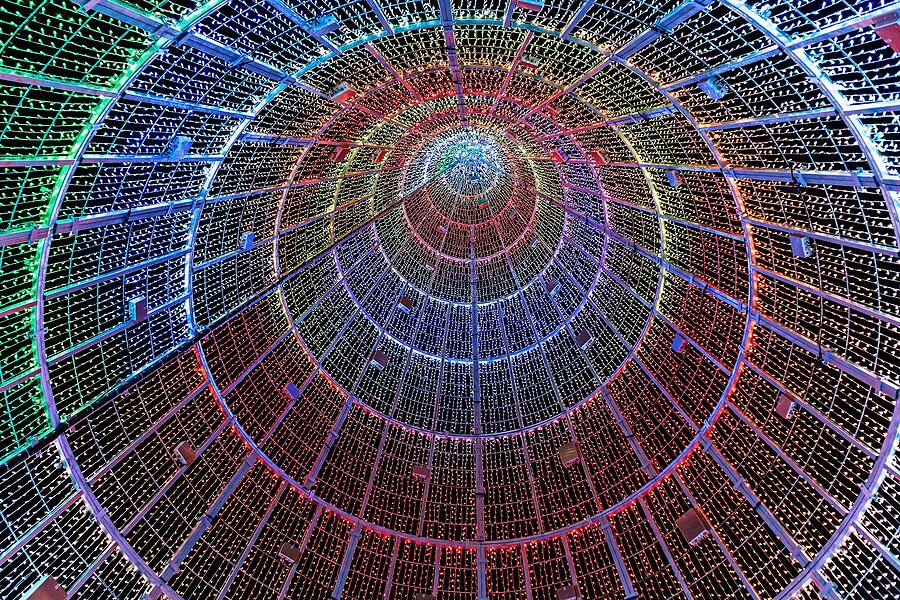 1.)   Mile High Tree
On the 16th Street Mall, Denver's main pedestrian thoroughfare, a 110-foot metal Christmas tree towers above shoppers and visitors.  But it isn't just a pretty decoration.  You can walk inside the tree and be treated to a spectacular light show synchronized to holiday music.  Another bonus: admission is free.
2.)   Zoo Lights
At the Denver Zoo during the holidays, you can walk around the wildlife displays and see some of the most impressive array of lights.  Now in its 30th year, the event is one of the most popular family-friendly activities, so I recommend going during the week when the crowds won't be as large.
3.)   Luminova
Normally, the city's major amusement park, Elitch Gardens, would be closed during this time.  But this year for the first time, it will open for a major Christmas extravaganza, complete with giant displays, a 200-foot-long candy cane tunnel, interactive exhibits, train rides and at least 3 million lights.
4.)   The Polar Express train ride
Based on the popular 3D animation holiday movie, this interactive event brings the experience of story to vivid life through theatrical re-creations.  Guests will not only enjoy a special train ride, but they will also meet Santa, drink hot chocolate…and just like in the movie, wear pajamas.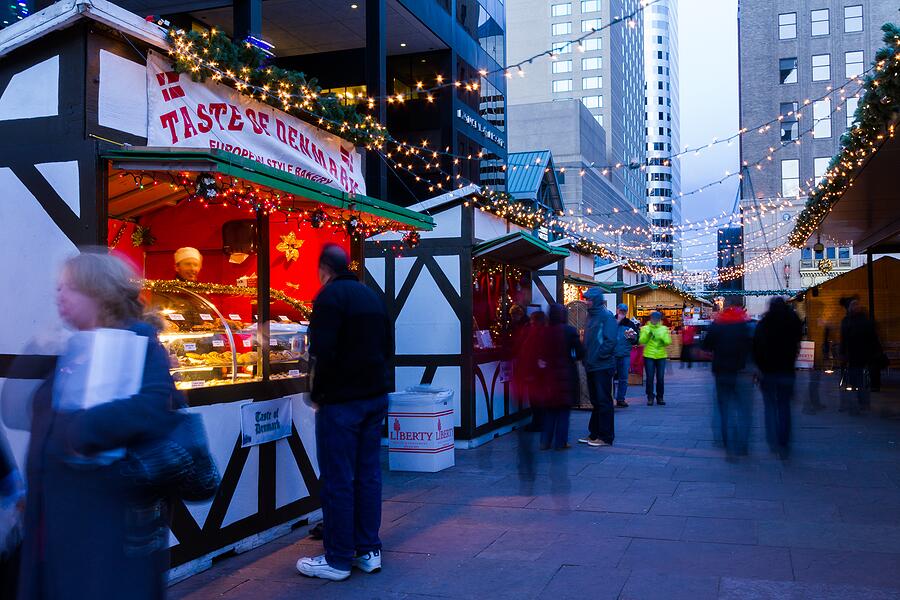 5.)   Christkindlmarket
If you can't travel to Europe for the Christmas markets, go to this closer-to-home alternative at Civic Center Park. You can shop for unique German and European-themed holiday gifts and enjoy German cuisine and drinks. Don't forget to sample Gluhwein, a traditional spiced mulled beverage.
6.)   Film on the Rocks
We locals enjoy going to Red Rocks Amphitheater for movies during the summertime. Now you can watch mostly family friendly holiday-themed films under the stars in a drive-in setting.  Even if the temperatures drop you'll still comfortable in your car. Don't forget to bring your own snacks and drinks.
7.)   Granny Dances to a Holiday Drum
Probably one of the most unique and diverse holiday events in Denver, this program combines different holiday celebrations and traditions from all over the world with music, dance, and dialog.  This will be Cleo Parker Robinson Dance group's 29th year of holding this performance.