For someone who has lived in the border state areas for most of my life, I haven't been to Mexico very often. Without counting quick day trips over to Tijuana, I can count the times I've been south of the border on one hand. Most of my time has been in the Riviera Maya.
So, it's a bit of surprise to me that I hadn't visited the Pacific coastal side of the country until now. It's the major reason why I chose coming here over another Caribbean cruise itinerary.  And I must say, some of it was worth the wait…and some was more overrated, especially places that have been built up to resemble a Southern California suburb.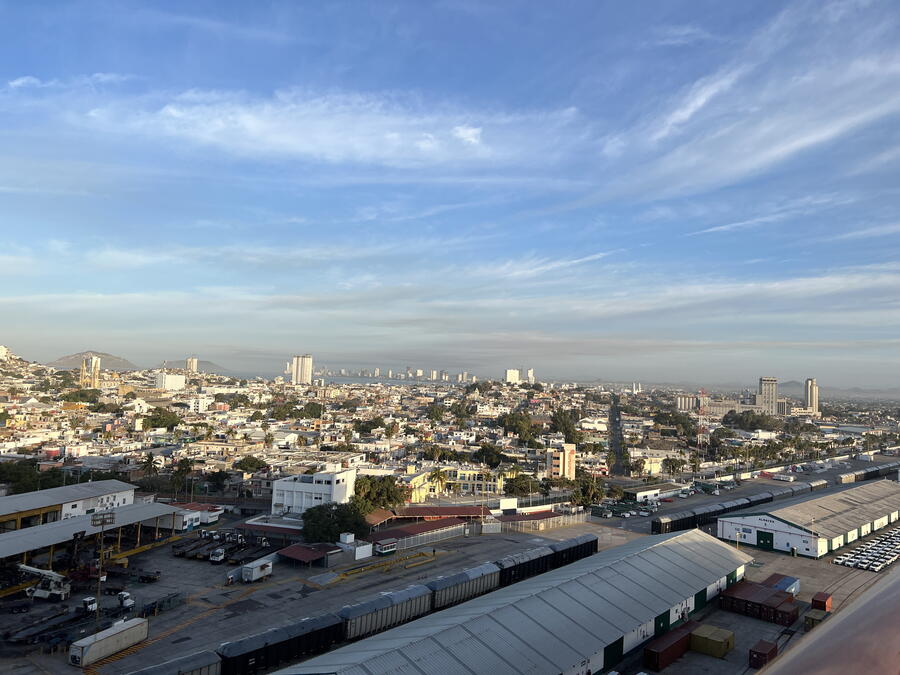 The recent Norwegian Joy cruise the RAS and I took headed out from Los Angeles and to Cabo San Lucas, Puerto Vallarta, Mazatlán and Ensenada, with two sea days. The scheduling was a little inconsistent. In two cases, we didn't arrive until midday and left in the early evening. In Mazatlán, the ship docked at 7 AM and departed partly at 3 PM. 
An important note: The State Department has recently placed the state of Sinaloa, where Mazatlan is, on the Do Not Travel list. Please exercise concerted caution if you take a cruise here. We felt safe, but we stuck to the popular areas of town. You may want to do an organized shore excursion instead of wander around as we did.
Here is my quick cruise port rundown of each of these Mexican Riviera ports.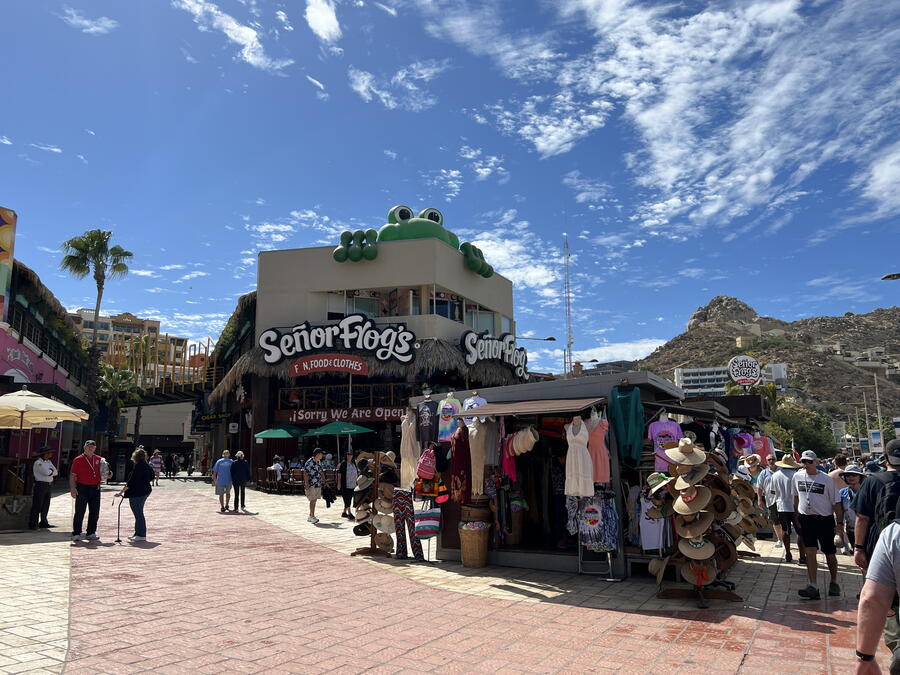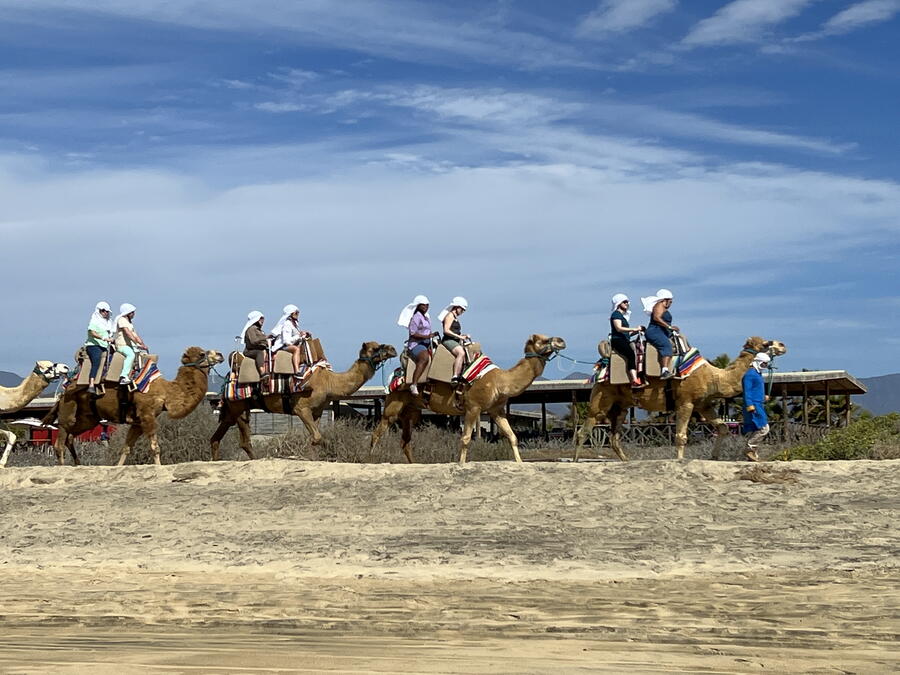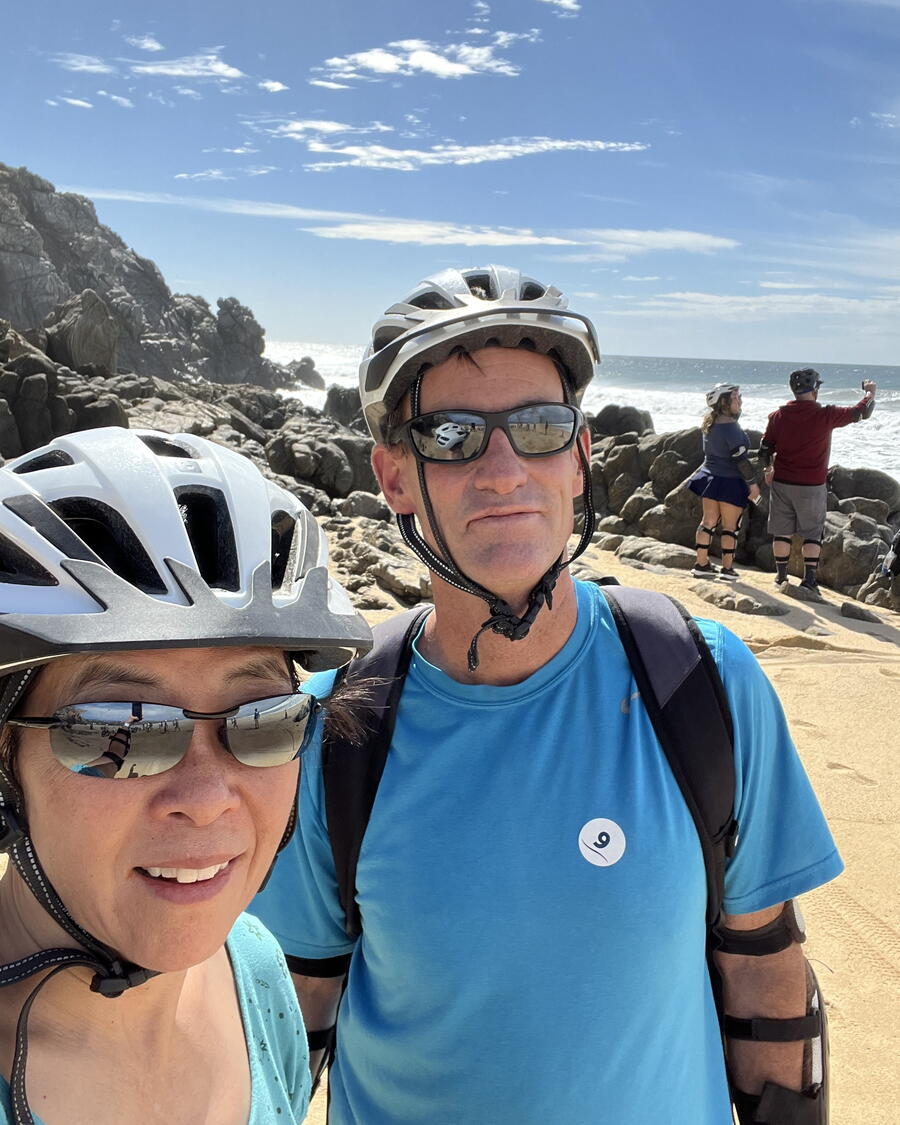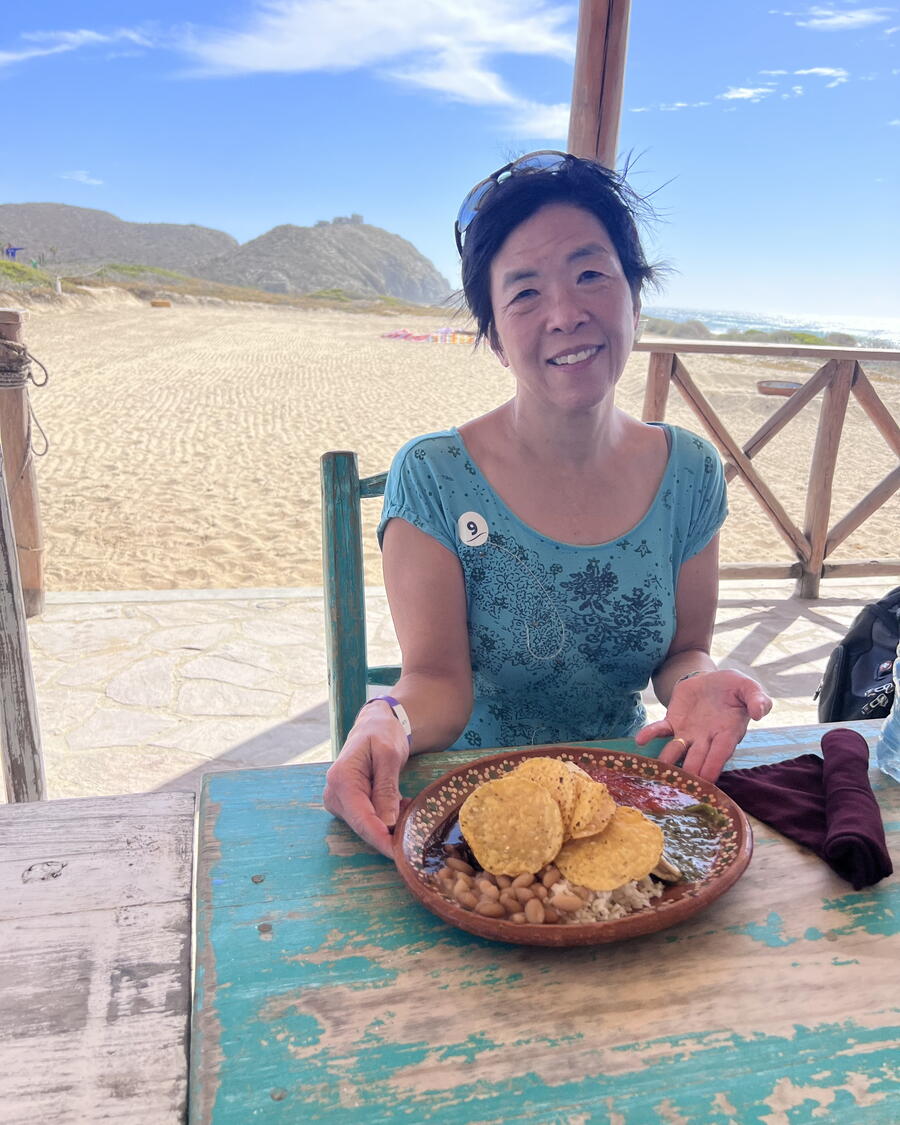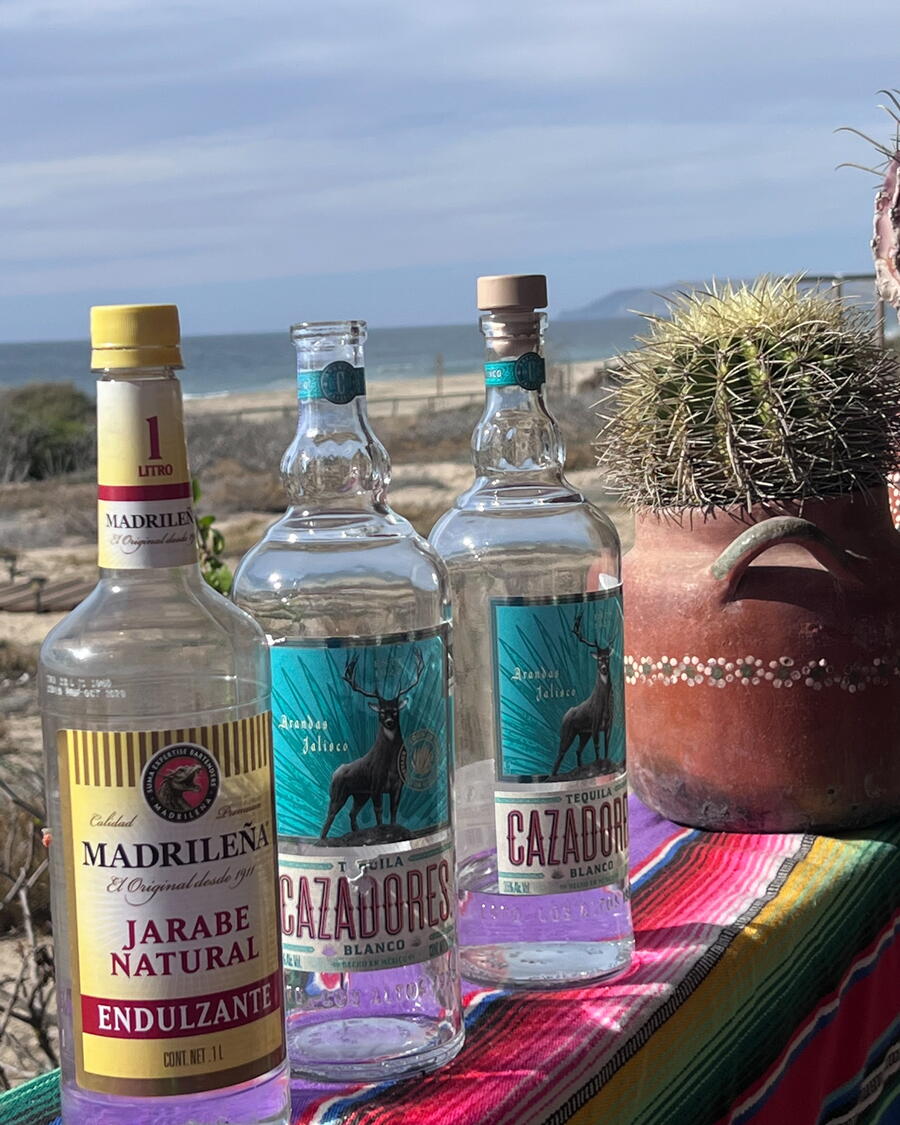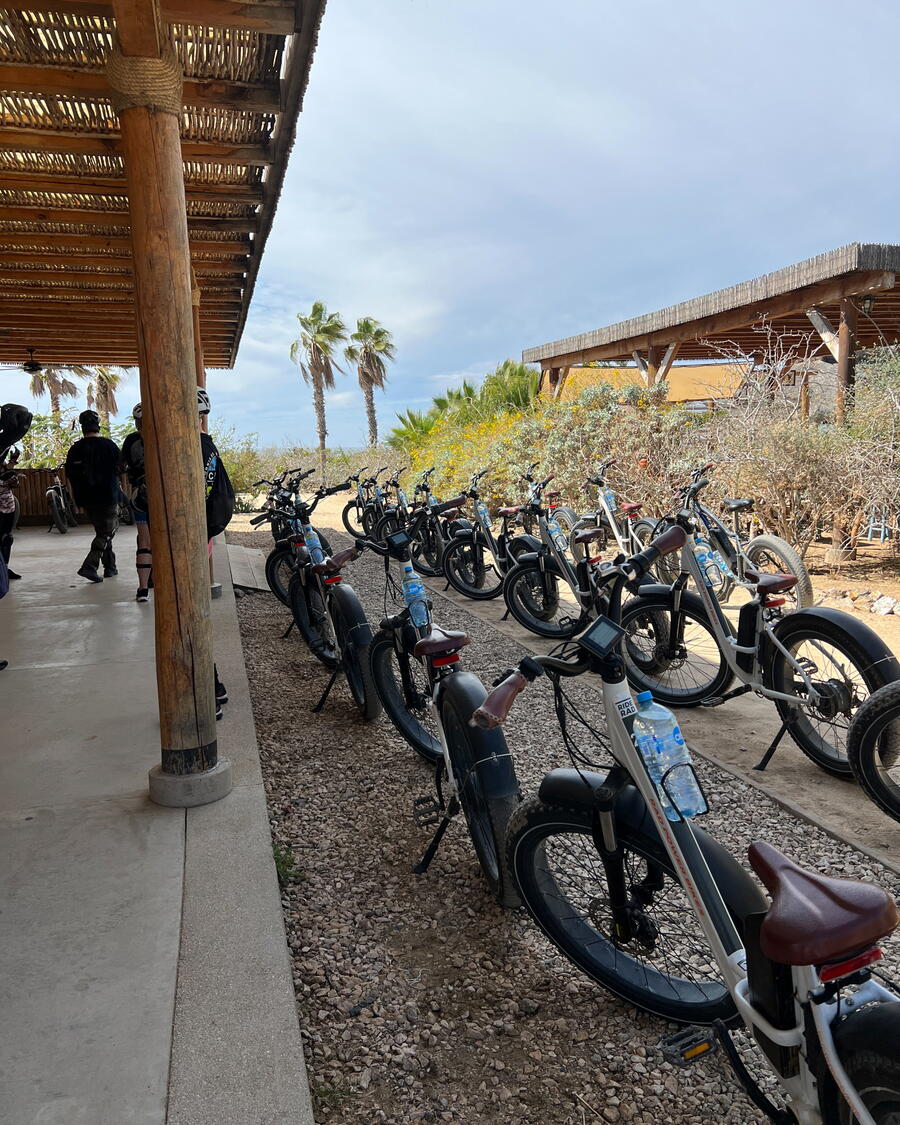 Cabo San Lucas
Even though my favorite shore excursion of riding e-bikes on the beach happened here, this was my third favorite stop. That's because I sometimes couldn't tell if we were in Mexico or in Mission Viejo. So many Americans have discovered this once-sleepy enclave at the end of the Baja peninsula that it now seems to belong in Southern Cal.
There isn't a cruise ship dock in Cabo, so guests must take a tender to get to the shore. Ours was quite rough at first, but once we moved it was relatively smooth. The landing area is full of watercraft, and the shore is crammed with tchotchkes shops and American-style cantinas like Senor Frog's.  Along the coast, all-inclusive resorts line the El Medano, the city's main beach.
Our shore excursion biking took us along with shoreline near a complex between Cabo and Todos Santos. Our guides were entertaining and helpful, and what seemed at first to be scary turned out to be exhilarating. There were other guests who took a camel ride along the shore. After the ride, we dined on chicken mole, quesadillas, side dishes and margaritas before heading back to the ship.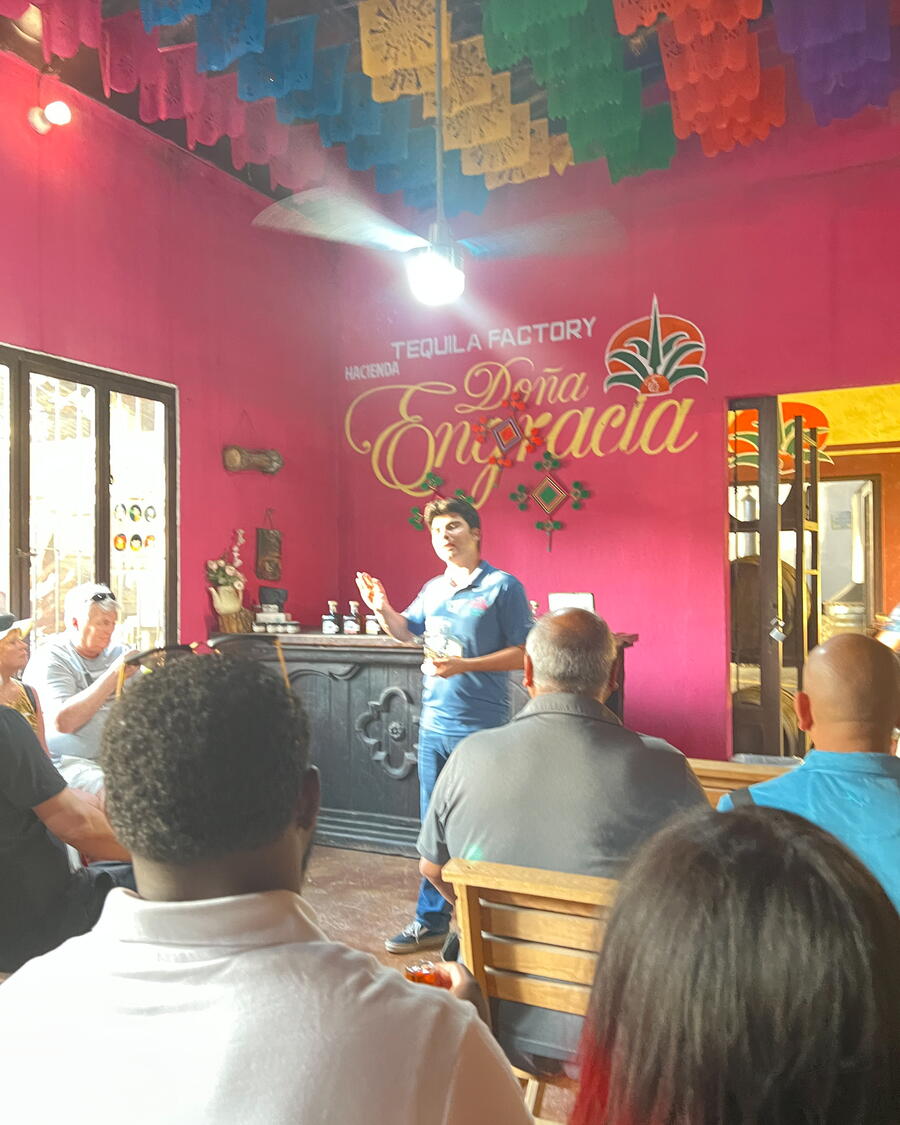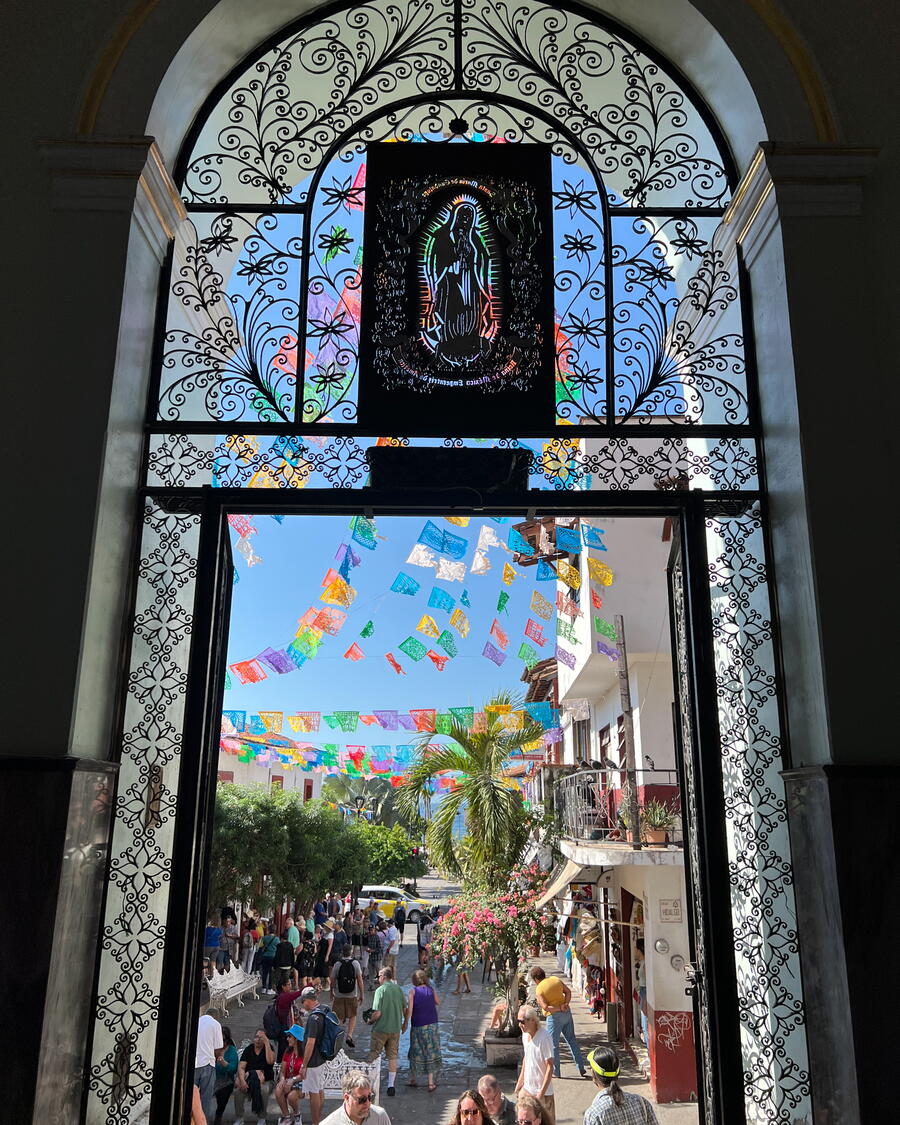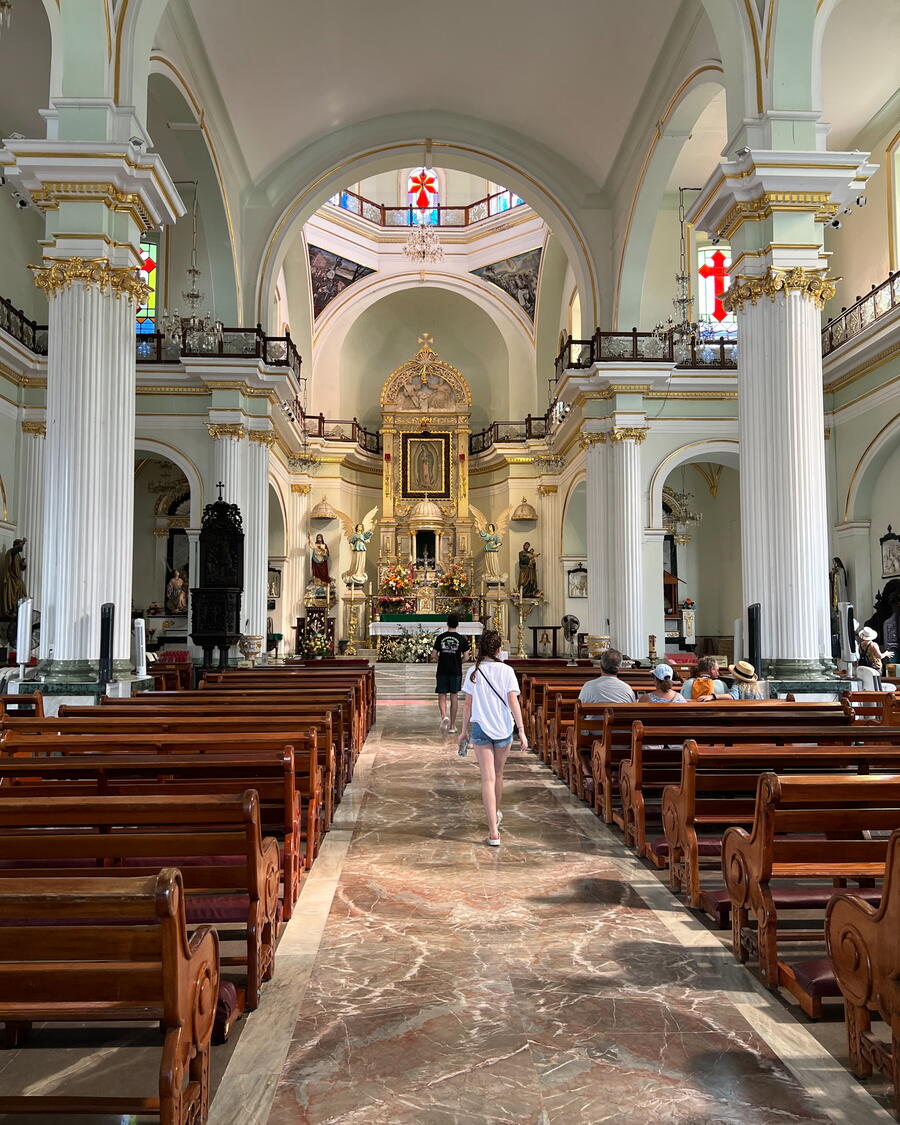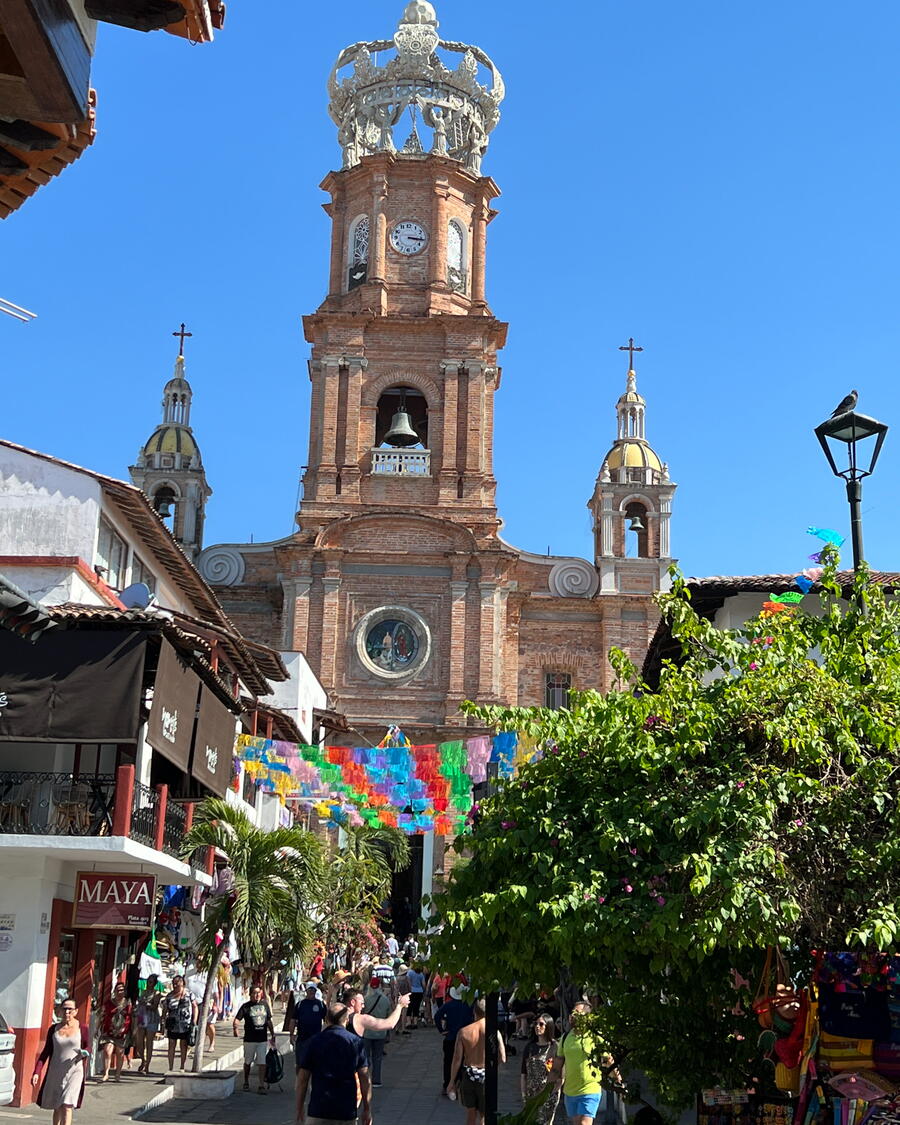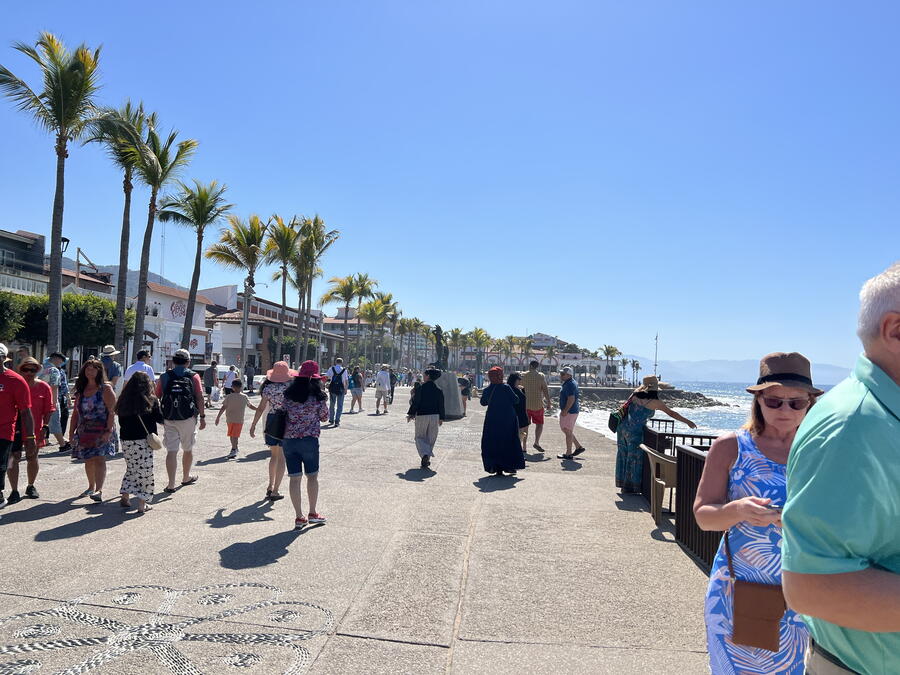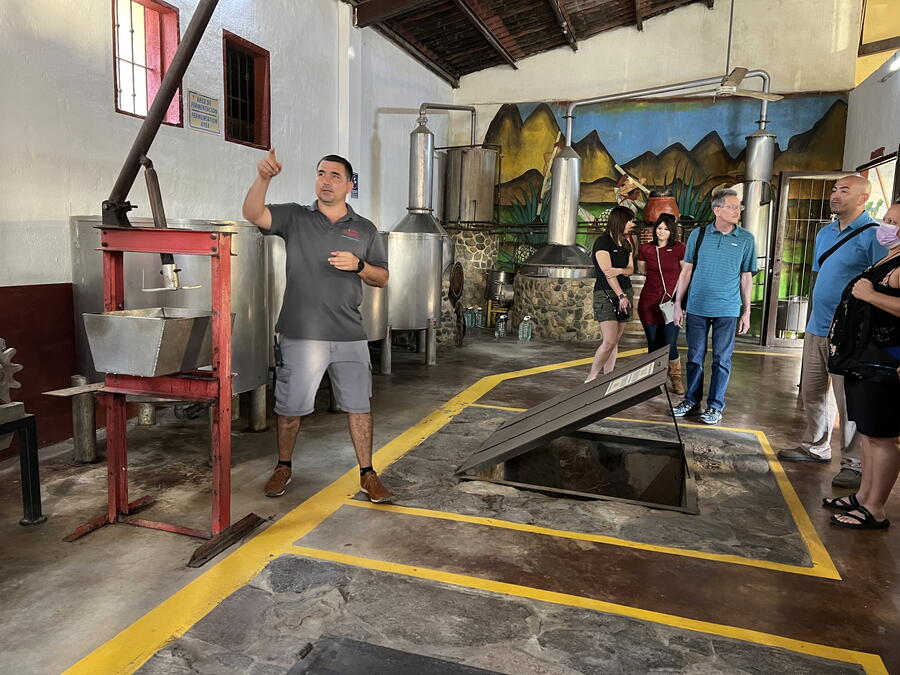 Puerto Vallarta
The second cruise stop was this city made famous by the mid-1960s Richard Burton movie "The Night of the Iguana." After that, celebrities flocked to Puerto Vallarta for sunny getaways.  It hasn't lost its allure after almost 60 years, and there's much to enjoy about this destination.
But I found it somewhat overwhelming, probably because it's spread out and quite Americanized, with a Wal-Mart, a large retail mall, fast food restaurants and countless resorts along its shoreline. Even with the shore excursion we took here, I still felt that I only scratched the surface of this place and would have like to have seen more of its historical aspects.
Our tour guide took us to the Malecon, or waterfront, which is about a mile long and skirts the rocky shoreline. Nearby was its main church, Our Lady of Guadalupe, with its beautiful interior. The building itself is only about 90 years old, but because of its neoclassical style. We also headed to the Dona Engracia factory, where we sampled high quality tequila and street-style tacos.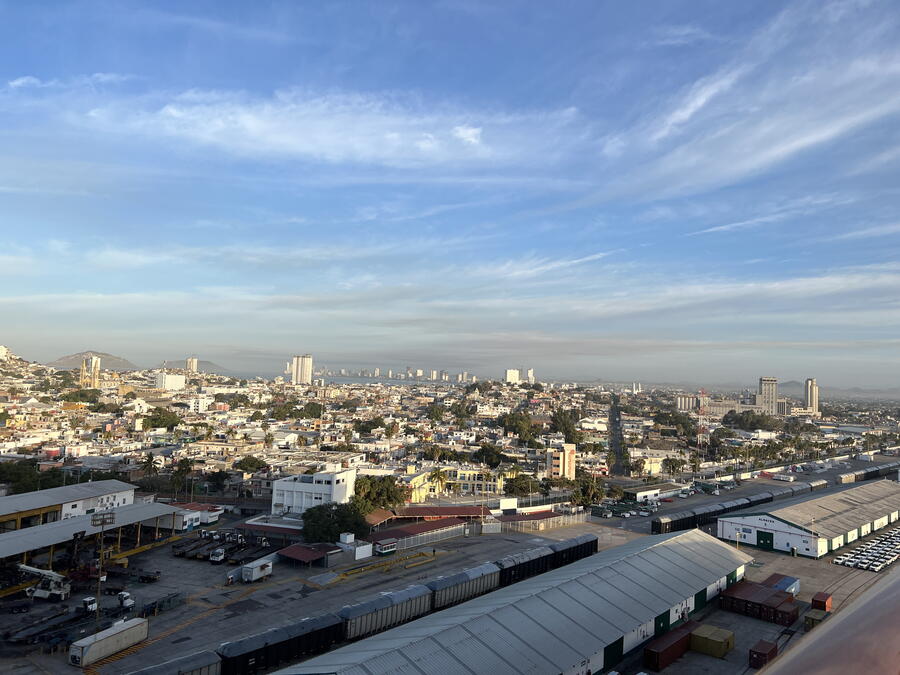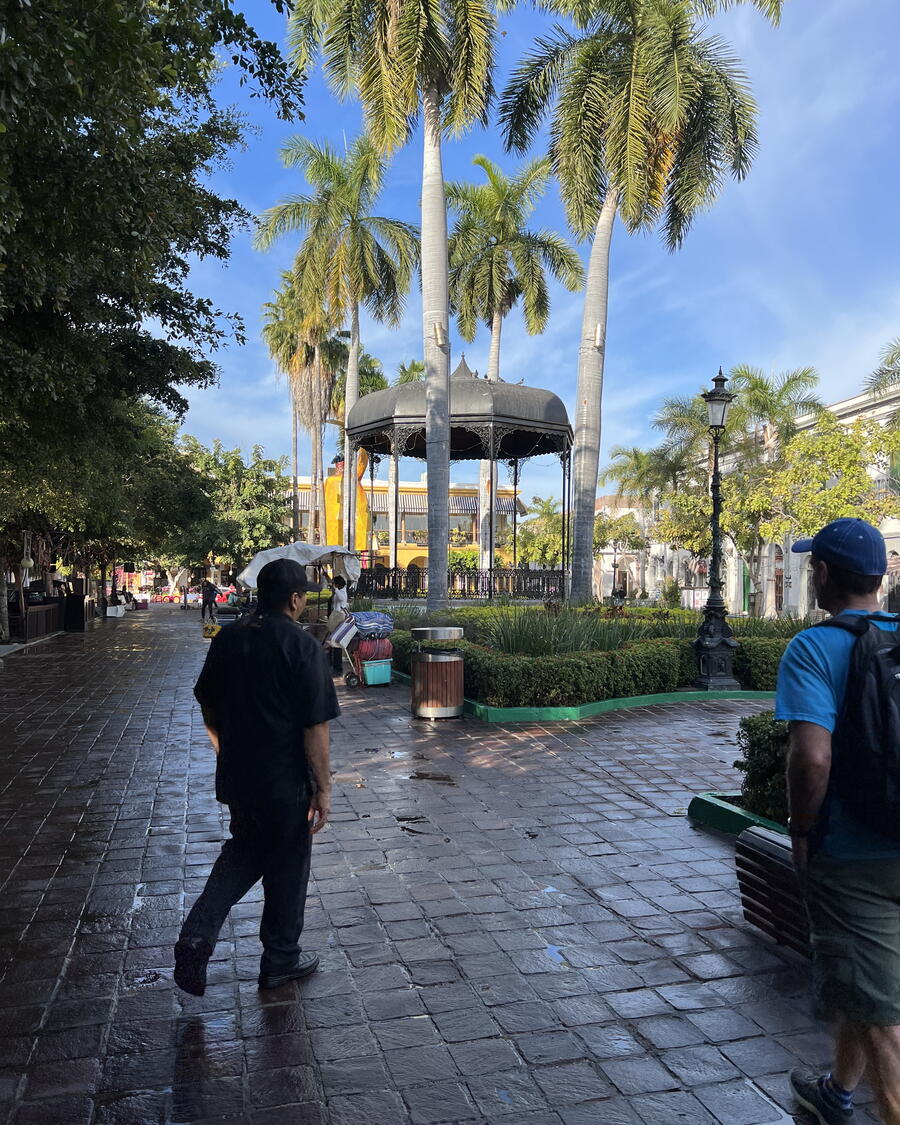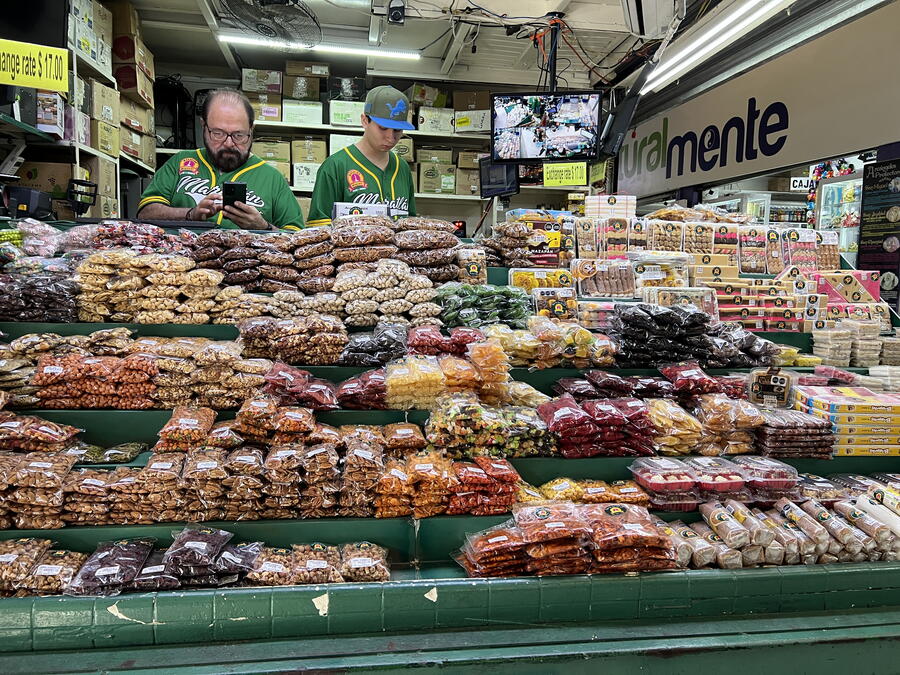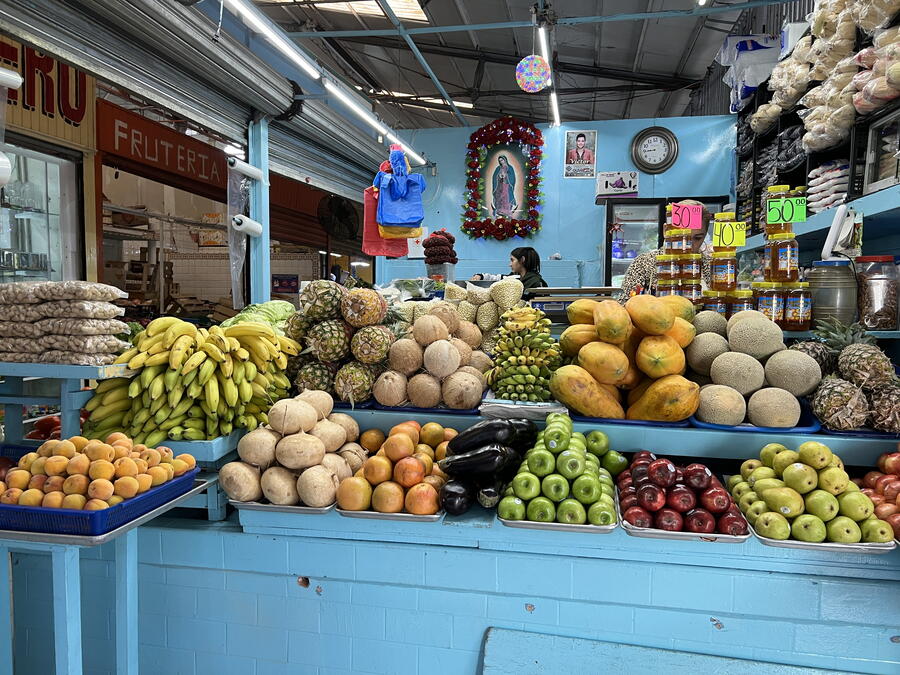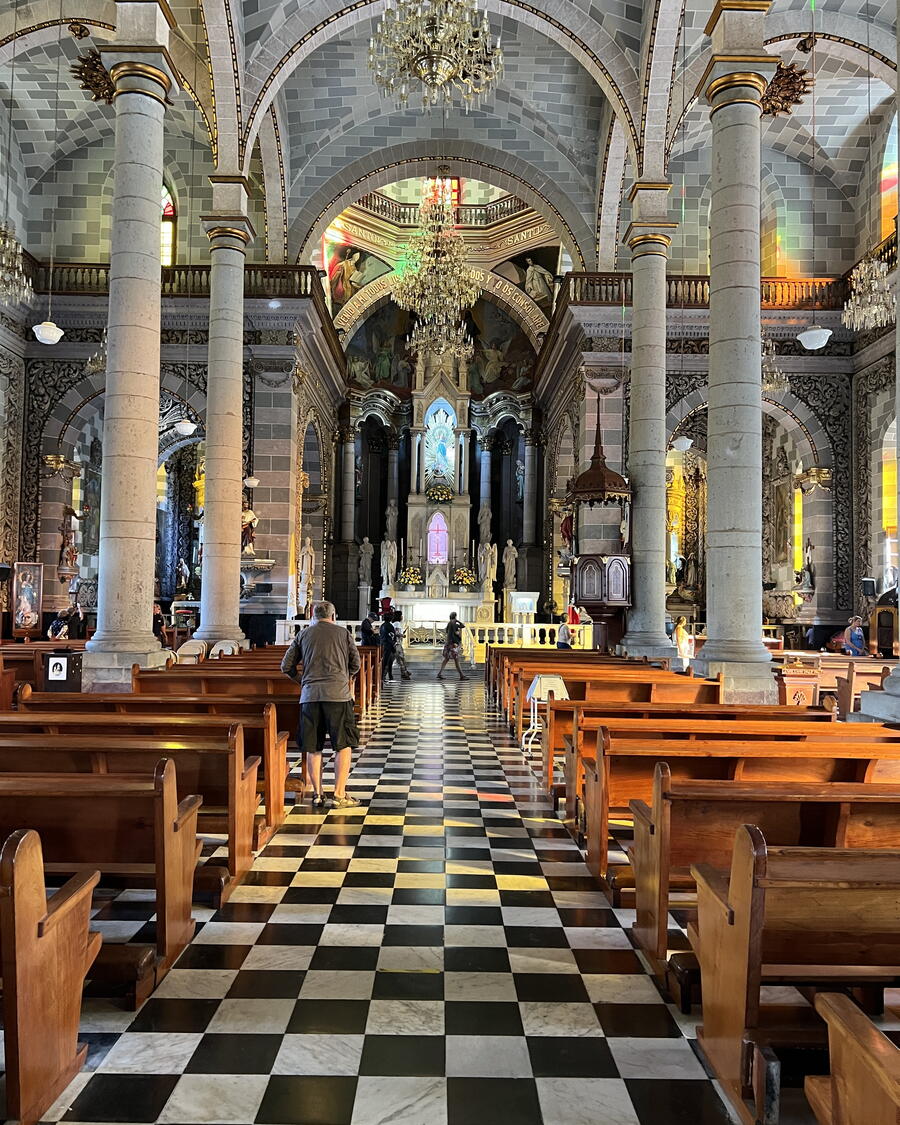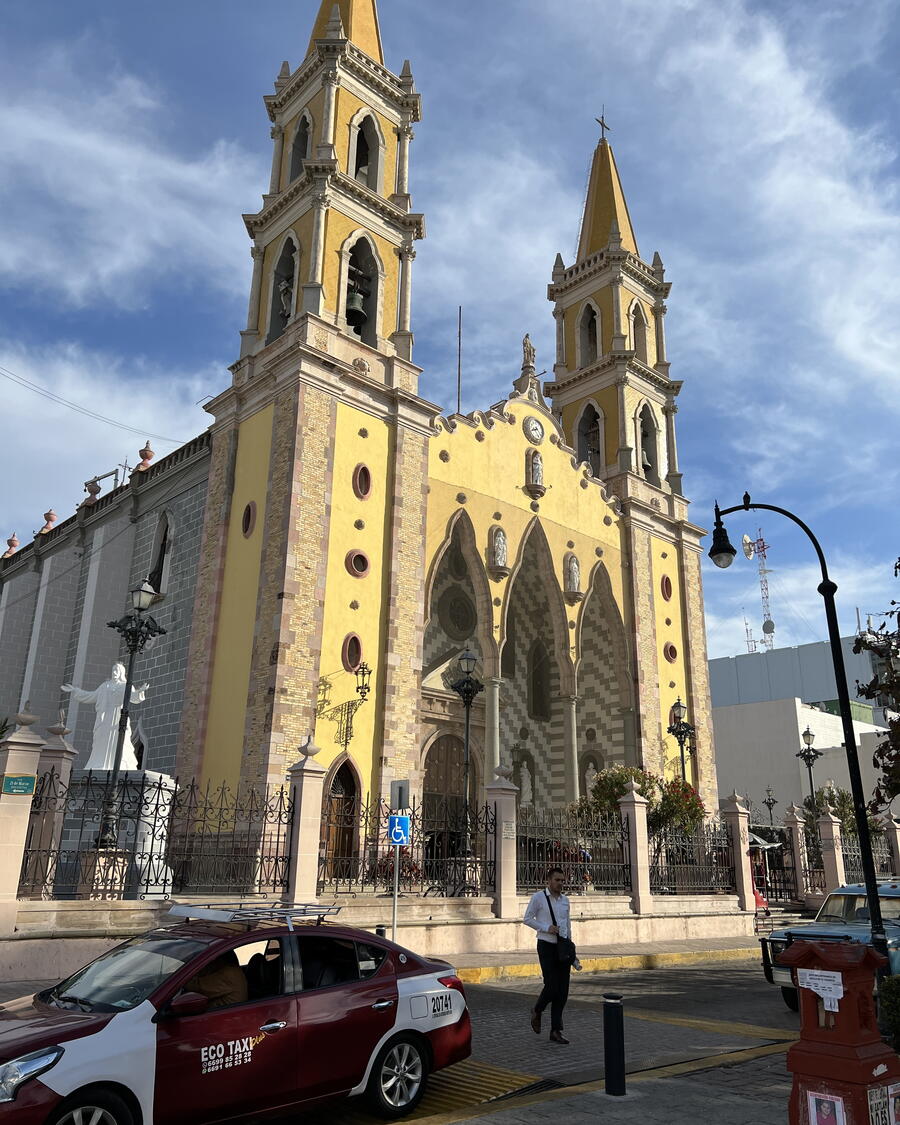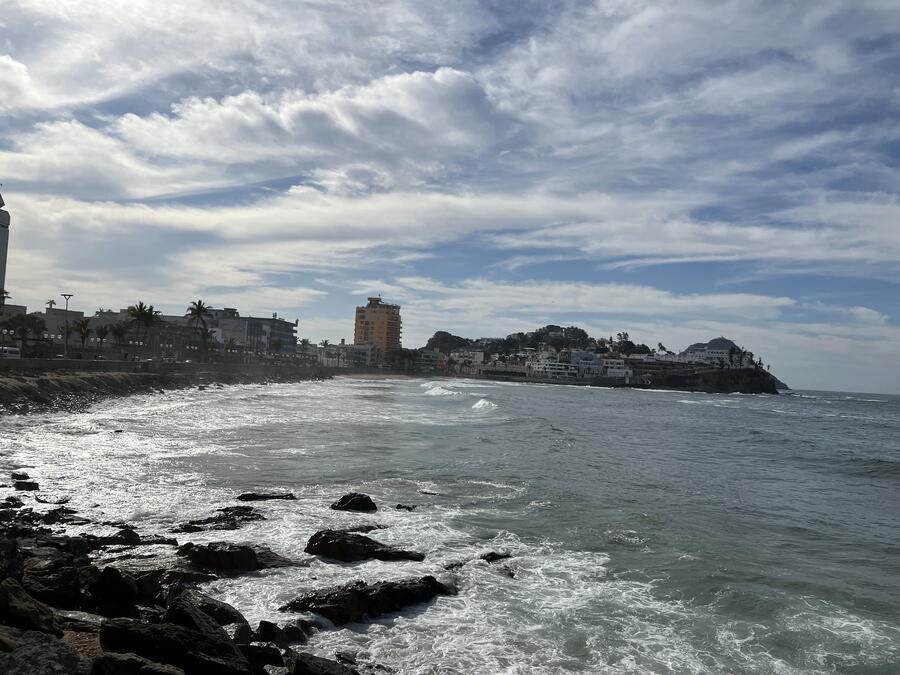 Mazatlan
Out of all the cities that we visited along the Mexican Riviera, I liked this one the most. Maybe it was just exploring on our own, without the regimented tour of a shore excursion. It's also still making a comeback from recent drug cartel violence, just as Acapulco is doing, and so it doesn't have the overtly tourist vibe.
After you leave the cruise dock (which is also the commercial port area, so you must take a shuttle to get to the outside), you arrive at an extremely touristy market where, like Cozumel, vendors call out to take you on private tours. Get past this annoyance, and you then follow the Blue Line route, which takes you into the center of town and a pleasant town square. From here you can find maps to find other points of interest.
We visited the Baroque-style Basilica Cathedral and the nearby Pino Suarez Central Market, with its vibrant selection of fresh produce, meats, fish and other items.  Just about five blocks away is Mazatlan's Malecon, which has a cliff-diving area. Be careful here – enterprising locals try to lure you in closer to take pictures, which you'll then have to naturally pay for the privilege.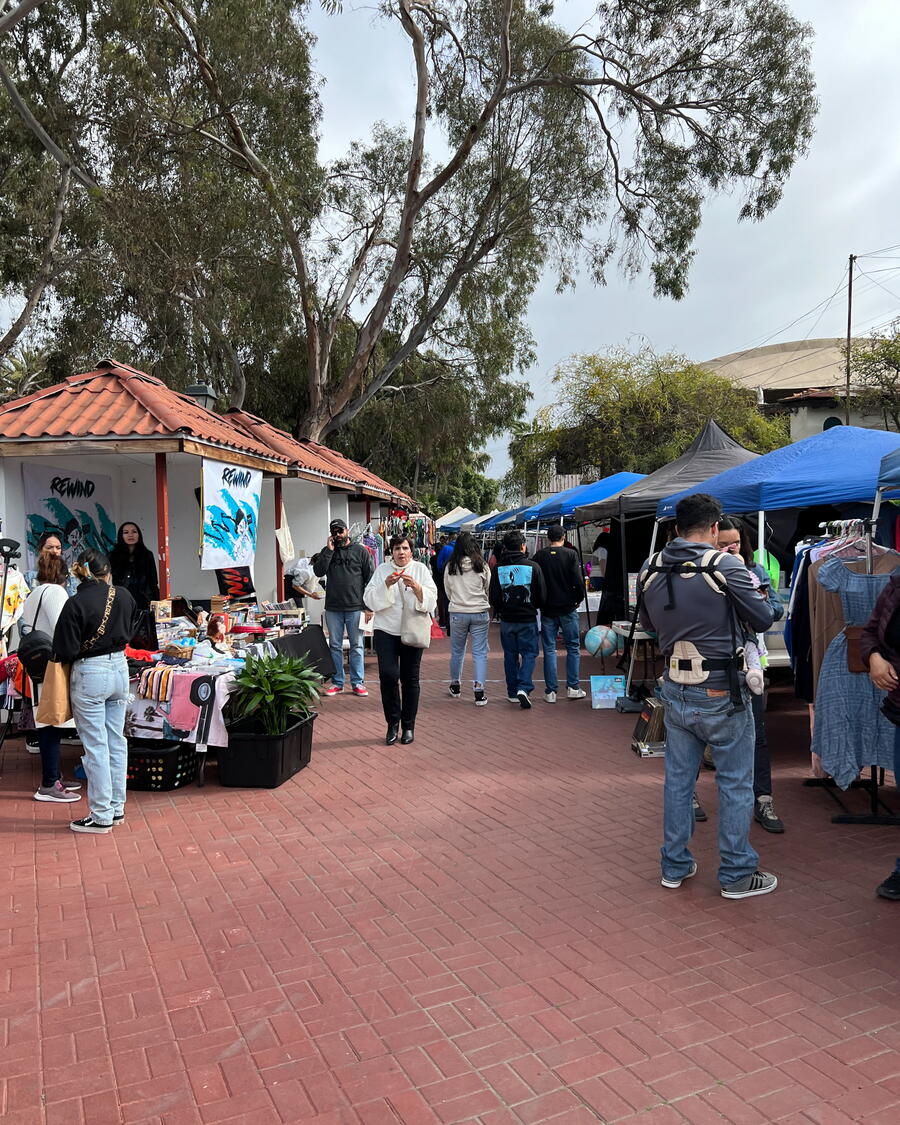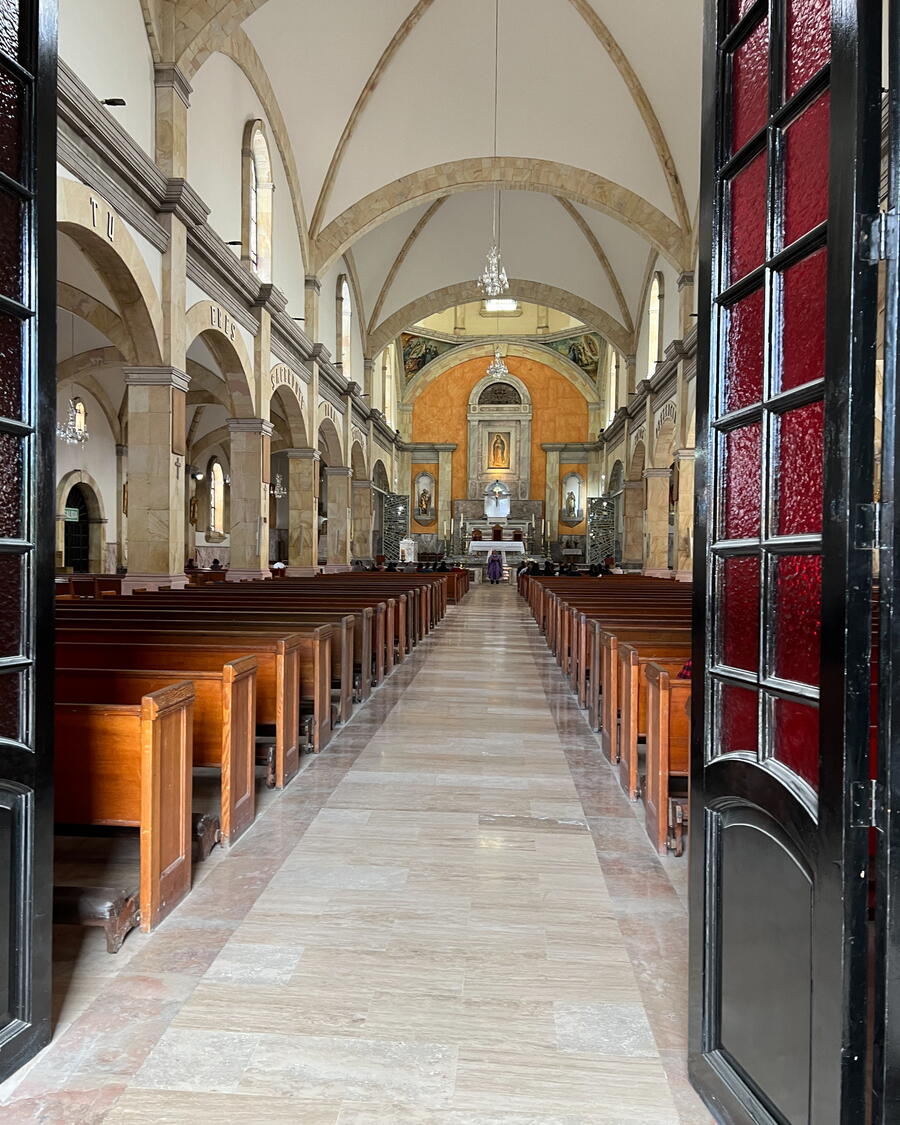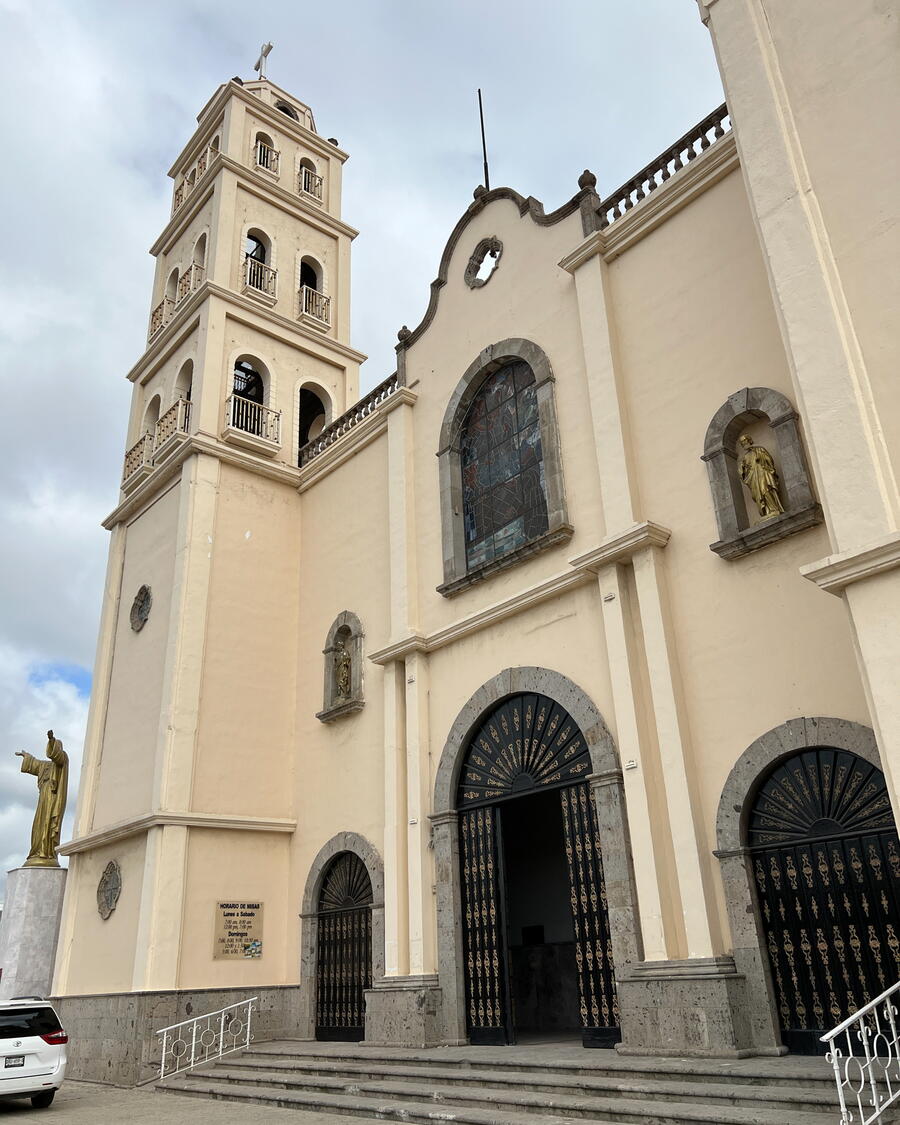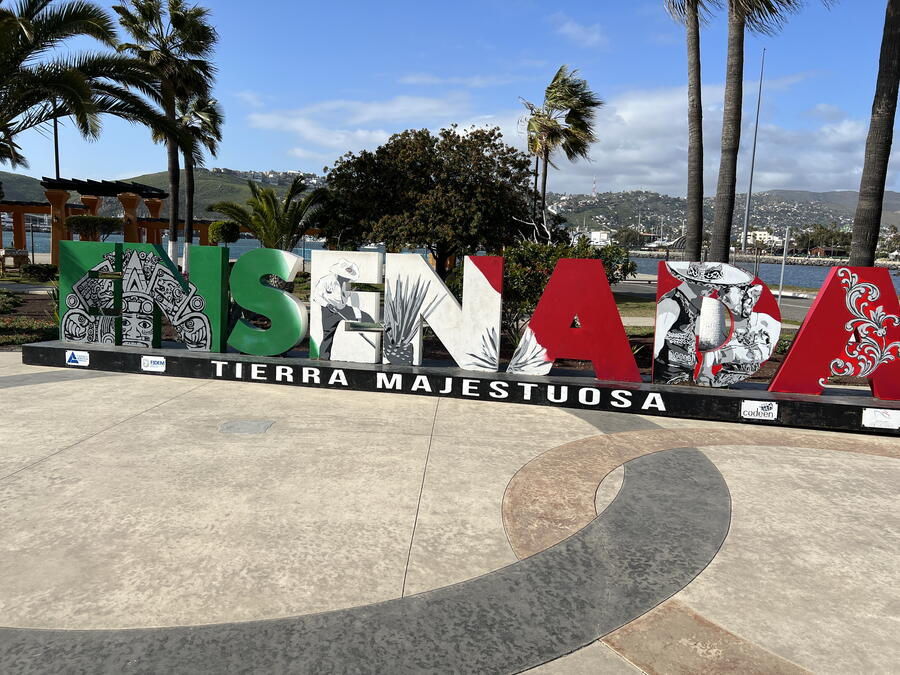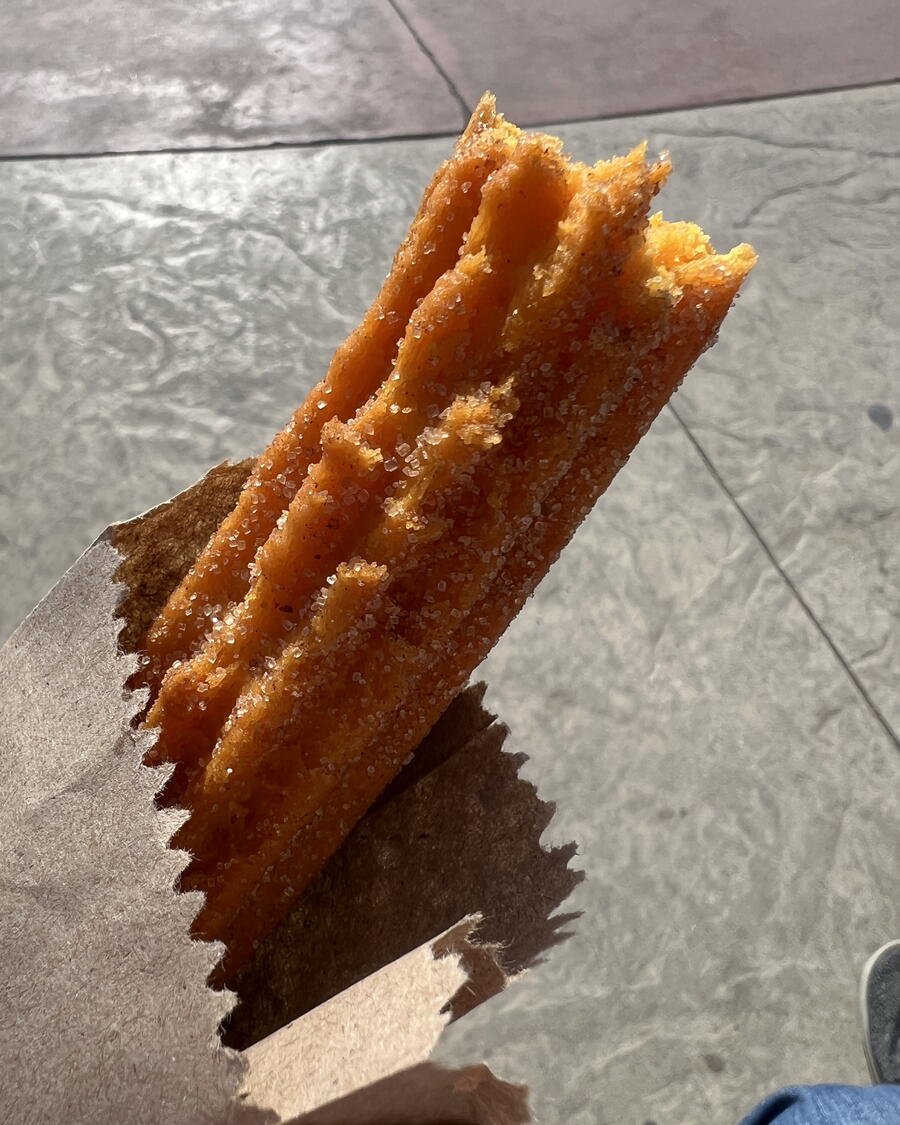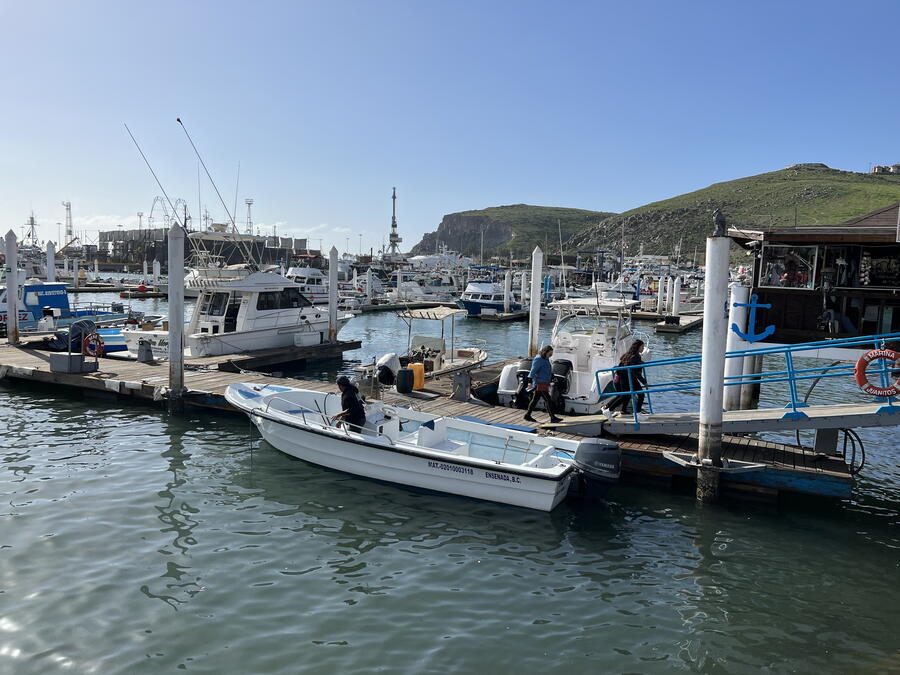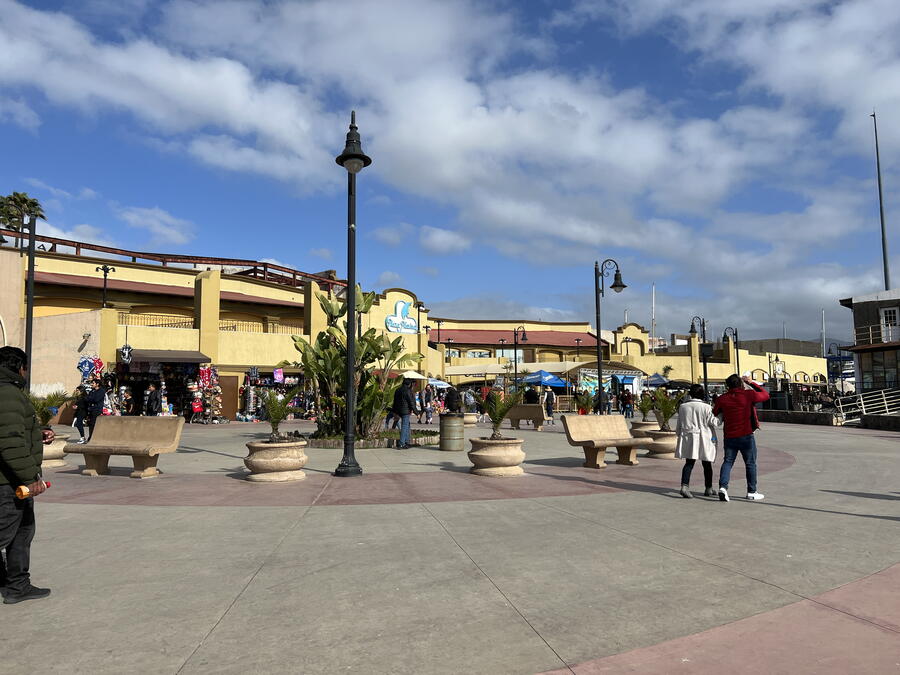 Ensenada
I won't say much about this almost-border town, since I visited here last year and probably did the most interesting thing you could do – tour its nearby wine country. RAS and I didn't care to see the La Bufadora blowhole or go on a cantina tour of Hussong's and Papas & Beer.  Like we did in Mazatlan, we walked around and took in the local scene, with a visit to the city's cathedral and to a local market at the cultural center. But we did walk the Malecon here, nearly got sprayed with a ground fountain and got a very tasty churro. 
Next week: you'll find out more about the food on Norwegian Joy.