If there is anything that is strongly associated with Colorado, it's the outdoors, and that could mean any number of activities.  But the most typical one is skiing. 
About a third of the states in this country have ski resorts, but only a dozen of those depends on the ski tourism as a major revenue source.  Colorado is likely at the top of that list or at least in the top three.  Our state is reliant on skiing, so every major resort has large scale snow-making machinery to cover the major runs.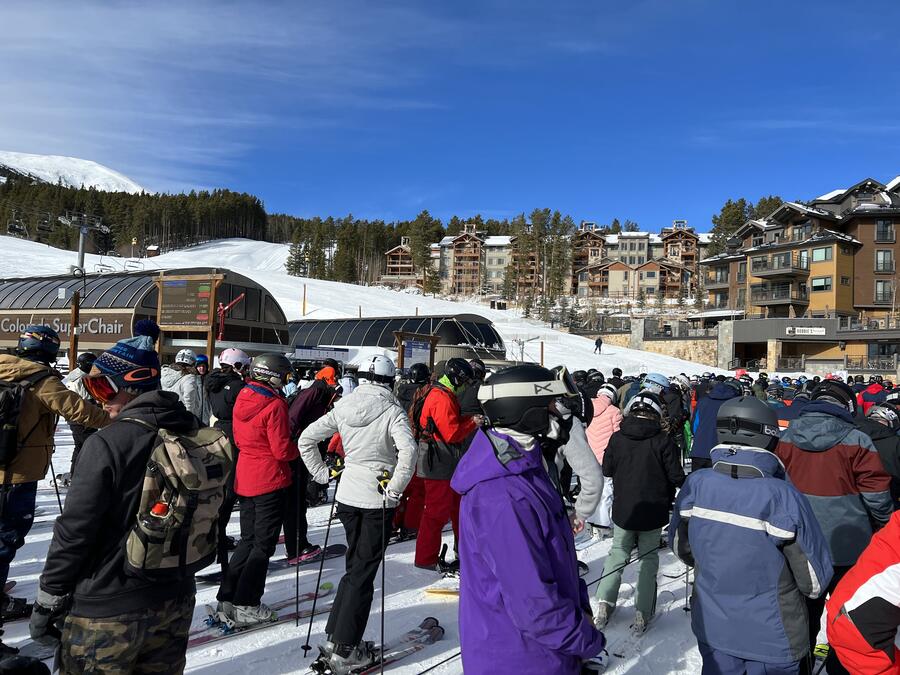 Can you ski now in Colorado?
This year, as I mentioned in my post from a couple of weeks ago, the snow hasn't fallen like expected.  We are behind in the precipitation totals and will likely have another significant drought next year.  I try to stay optimistic, especially for my climate-change concerned kids.  Obviously, it's not easy because I wonder how much snow will fall when it doesn't look like barely any will for December.
Aside from drought concerns, the lack of snow means that our first ski trip of the season to Breckenridge is not going to be the best.  I even debated if we should go up at all this month for that reason.
So, after spending a couple of days here, I've made some observations of how early season skiing is going for 2021.  Maybe things aren't so dire, but things would be better if another foot or so of snow would fall.
1.)   Limited slope access doesn't stop the crowds
The one thing you must remember about early season skiing in Colorado is that there likely won't be enough snow for the resorts to operate at full capacity.  That doesn't happen until January or February. For this reason, you would think skiers wouldn't show up until later.  But that's not the case and particularly in this second pandemic year. 
Everyone who loves to ski wants to get out…now.  And it doesn't matter if patches of shrubs and grass are alarmingly frequent on the ski runs, and 70% of the lifts aren't operating. People will show up in masses like they did in the picture above, even if it's during the week as I did on a Thursday.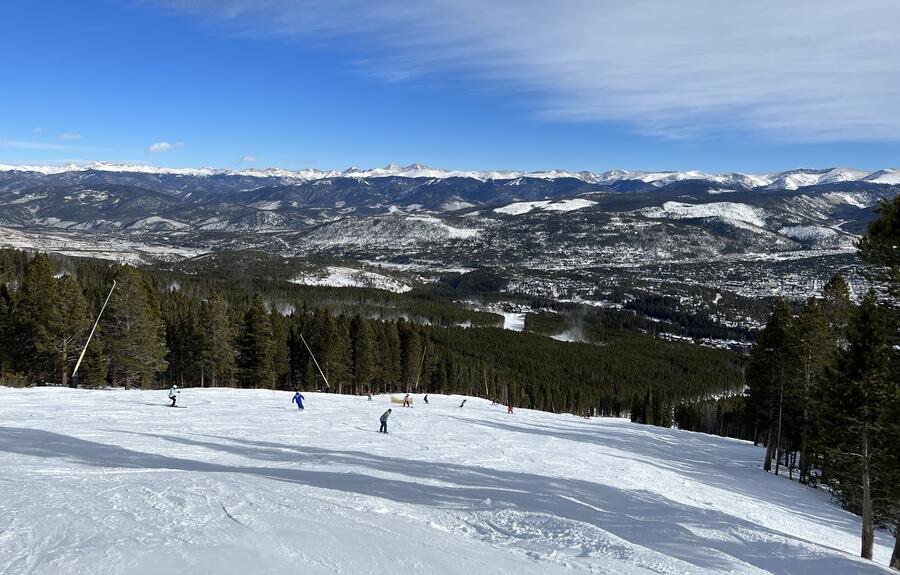 2.)   Thank heavens for snow machines
For as long as I've lived in Colorado and well before that, snow machines have saved the ski industry.  These giant long pipe systems spread out on major ski runs are part of every large resort in the state and have made skiing possible when Mother Nature doesn't cooperate.
Of course, I'd rather see natural snow fall rather than rely on snow machines. It's just another sign of global warming, which I wholeheartedly believe is happening. But snowfall on demand is something we can't control, so this is the next best thing we have available to experience some ski joy.
3.)   What mask mandate?
Unlike where I live in the Denver metro area, where it is mandated, Summit County has a mask ordinance that is "strongly encouraged." Yet it doesn't seem to be followed by any skiers on the mountain. 
Interestingly, people needed to show proof of vaccination to enter a dining area at the base of Peak 8 at Breckenridge.  At another venue, I just walked in and hardly anyone was wearing a mask.  When I shopped at a grocery store later in the day, only about half of the people wore them.  The upshot of all of this?  I do not know how much COVID-19 is in Summit County, but some consistency with the mandates should be clarified.
4.)   Colorado ski country has options 
I like talking to people when I'm on the ski lifts. It's interesting to find out how their ski day has gone and if they've been anywhere else.  Often, most have gone to more than one ski resort.  
Besides Breckenridge, you can go to Keystone, Arapahoe Basin (A-Basin), and Copper Mountain. Go a little further and you can hit slopes at Vail, Beaver Creek or Loveland.  And there are even more places to go around the state.  If possible, try out other ski resorts even if you are staying at or close to one.  Summit County has a free shuttle bus that can take you to the different resorts, but if you have a rental car, that makes things easier.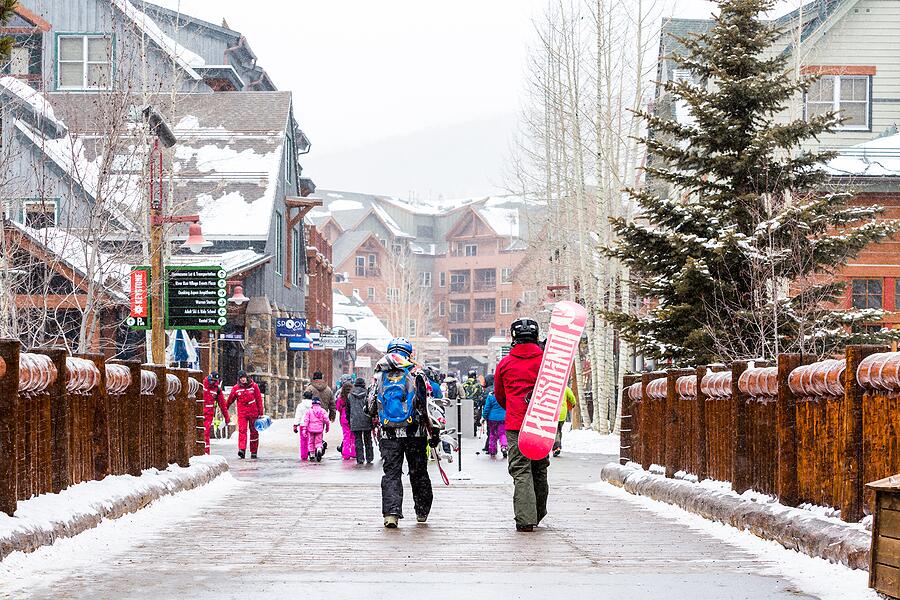 5.)   You can enjoy non-ski stuff
If you just want to do something other than ski, there's plenty of alternative activities.  The best small-town experiences are in Breckenridge and Frisco. Silverthorne has a large outdoor outlet mall with designer apparel, and Dillon has winter sports you can do on the and around its namesake reservoir.  If you want to try tubing, ice skating, Nordic skiing or snowshoeing, each community or ski resort offer those.