This week's post is a short one about pizza from Chicago, which I've learned about over the last two years with NLS going to college there.
Here's something you maybe didn't know, especially if you live outside the Windy City.  Deep-dish pizza isn't the only kind that exists.
I discovered this when JRS and I attended a game at Wrigley Field last year. A listing for a Giordano's pizza stand turned out to be outdated, and Home Run Inn had replaced them. Deep-dish – the kind that Giordano's makes (or so I thought) – is one of my favorite kinds of pizza, and the prospect of having "regular" thin crust pizza was naturally disappointing.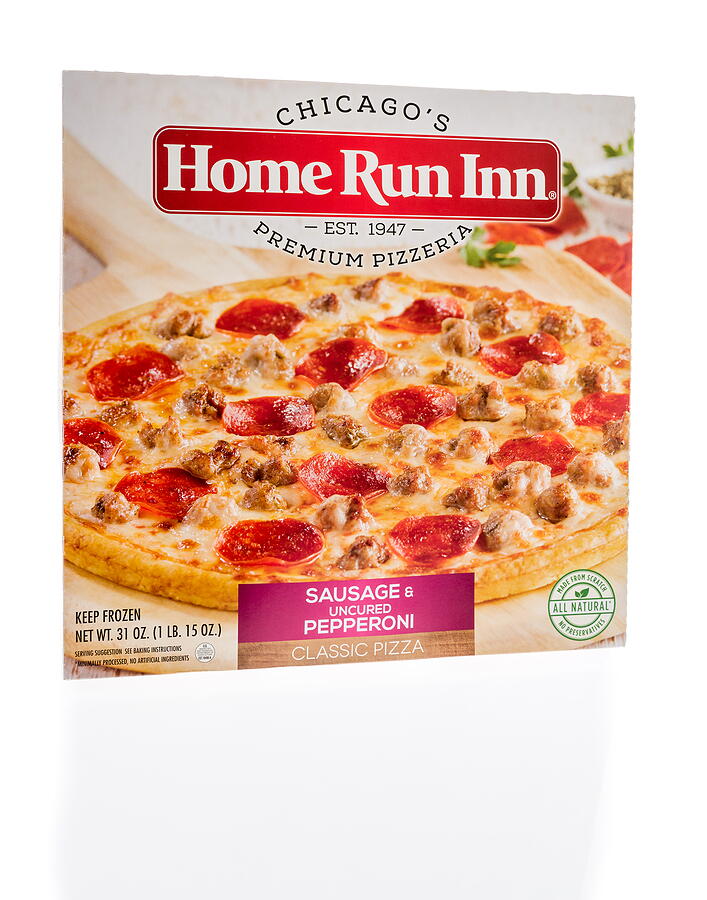 Rather than compromising, I got a soft pretzel, beer and cup of oat milk frozen yogurt instead.
The tag line listed on the sign at Home Run Inn declared them as "famous thin crust Chicago pizza." I did a double take – what the heck was that?  Wasn't Chicago pizza and deep-dish one in the same?  Well, apparently not.
(It's also something you can easily find in the grocery stores frozen food aisles, which immediately makes me suspicious. But I'll hold judgment until I actually try it).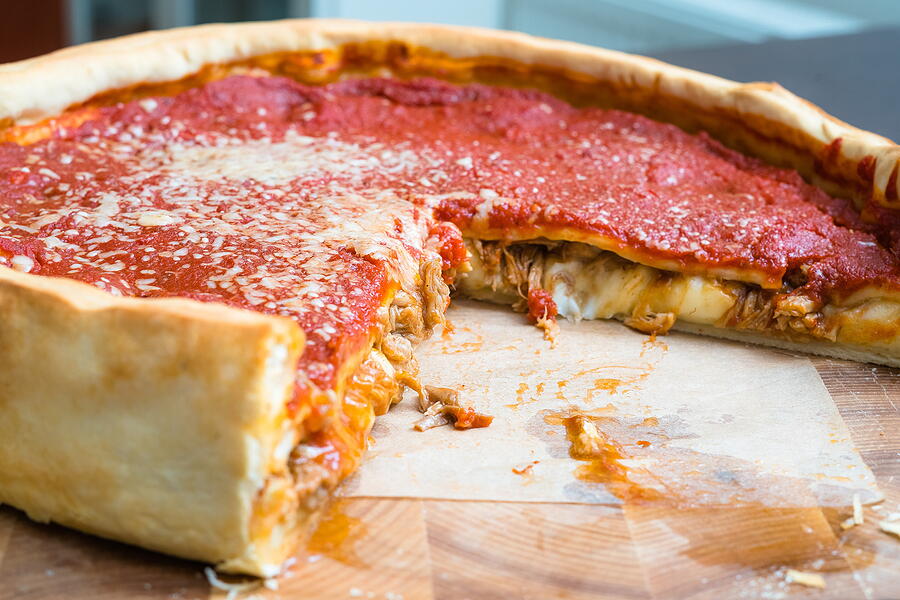 Deep dish
Now, here's the kicker – there are three kinds of Chicago pizza, and you really shouldn't lump the two kinds of deep-dish into one category. One is the regular classic kind, which is what you'll find at the super-popular Lou Malnati's. The dough is fragile in texture and placed in a very well-oiled pan, with mozzarella cheese slices, toppings and finally sauce topping it off.
Then there's stuffed Chicago pizza. It differs from true deep-dish in that its crust is denser but more buttery and more garlicky, and there are two layers of this crust, which is often rolled out before being placed in the pan. So, it's base crust, shredded mozzarella, second cruse, toppings then sauce.  Giordano's fits into this category – it's NOT true deep-dish.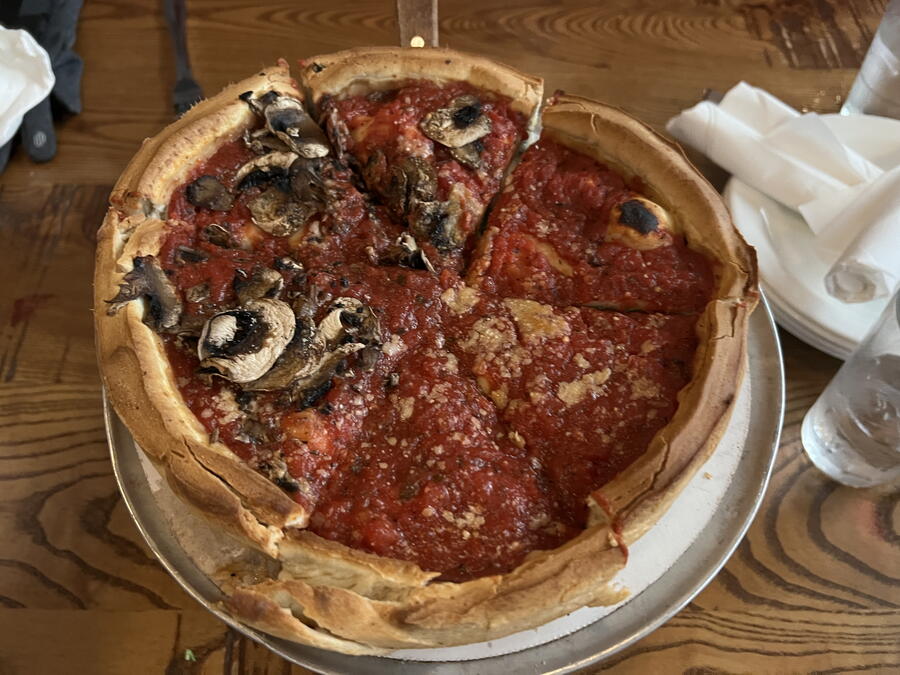 As if this didn't get complicated enough, there is a sub-category called pan pizza, where the crust is pre-baked then frozen. A Lincoln Park pizzeria called Pequod's specializes in this type. They will also sprinkle cheese between the pan the crust, so that it burns slightly.
Finally, there is a thin-crust style called tavern style. It gets its name from originating in bars on the city's Southside. The pie has a cracker thin crust base and is cut into squares, with a slightly sweet sauce. That's what Home Run Inn is similar, but it's not completely authentic, as its pizza is cut into wedges (see the title photo).
Confused? Well, all you need to know is that Chicago-style pizza could mean many things to different people.  
But all that's truly important is knowing what pizza you'll prefer at a given time.  Sometimes I love a heartier pie, and other times something less so.  And I personally don't care if one is deep-dish or stuffed.  When it's pizza from Chicago, it's all good.