I am back to writing about our cruise and Carnival's cuisine, which now seems eons ago, for when it comes time to cruise again (and you know it will happen again, sooner or later)
Carnival Dream's cuisine
Now for someone like me who almost gains weight by looking at it, I have to be careful with the quantities I consume. If I know that I've indulged too much, I'll simply run a little harder or farther, or will do some bootcamp-style weight workouts.  Peloton's handy fitness app is helping me achieve that, but I nevertheless need to watch my eating like a hawk.
So when I recently went on the four-night cruise on Carnival Dream to Cozumel and back, I wanted to take a critical look at it culinary offerings.  I'll give a quick rundown of all RAS and I tried here.
Obviously, this doesn't represent everything the ship offered, because we were only onboard for four nights.  Plus, we didn't really want to pay too much extra for premium dining, so we decided not to dine there.
Crimson Dining Room
After our experience on Sky Princess and choosing anytime dining, we opted for the same dinnertime arrangement for Carnival Dream.  Because of our meals elsewhere were ample and gut-stuffing, RAS and I only came here twice.  The food here are somewhere between standard and gourmet, so it was slight disappointment after having Princess's wow-factor dishes.  At least the service was warm and friendly.  My most standout dinner was the grilled mahi-mahi.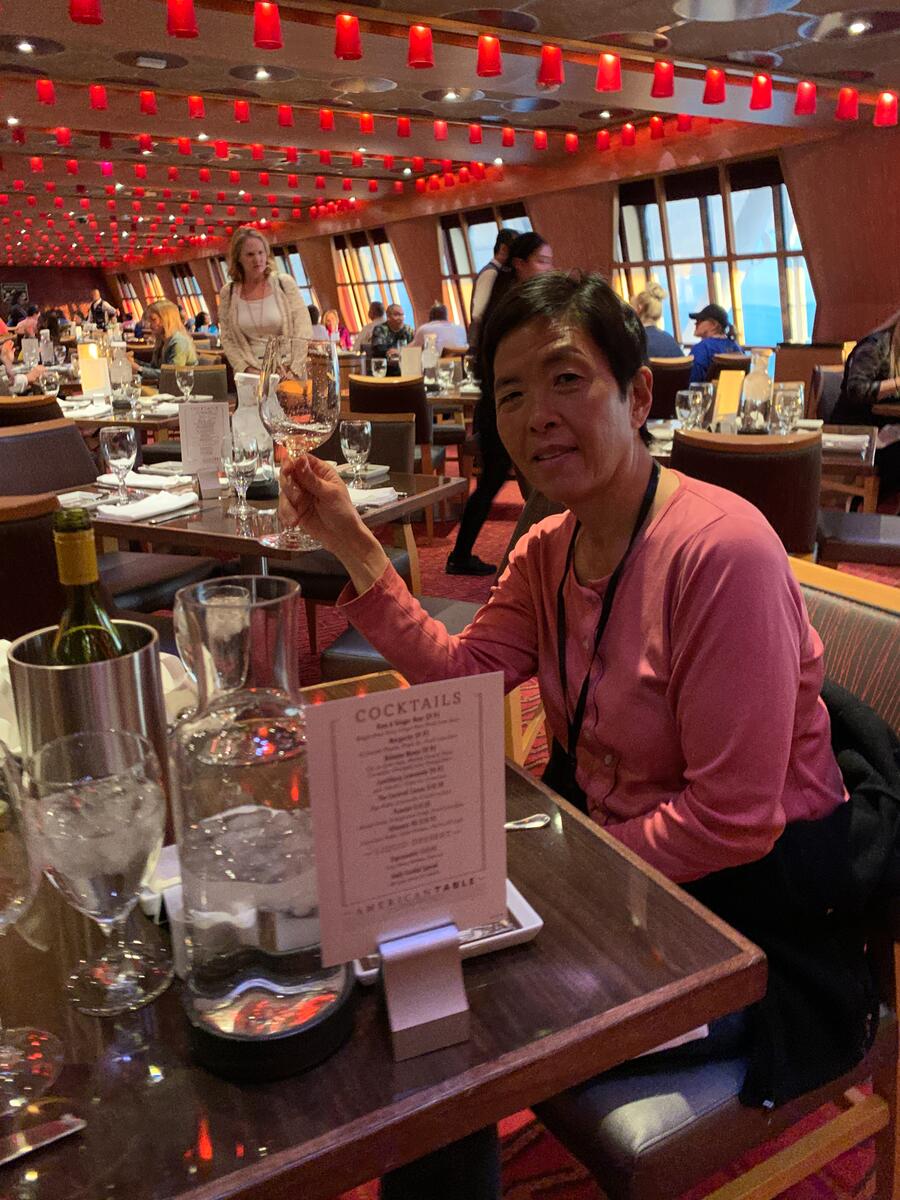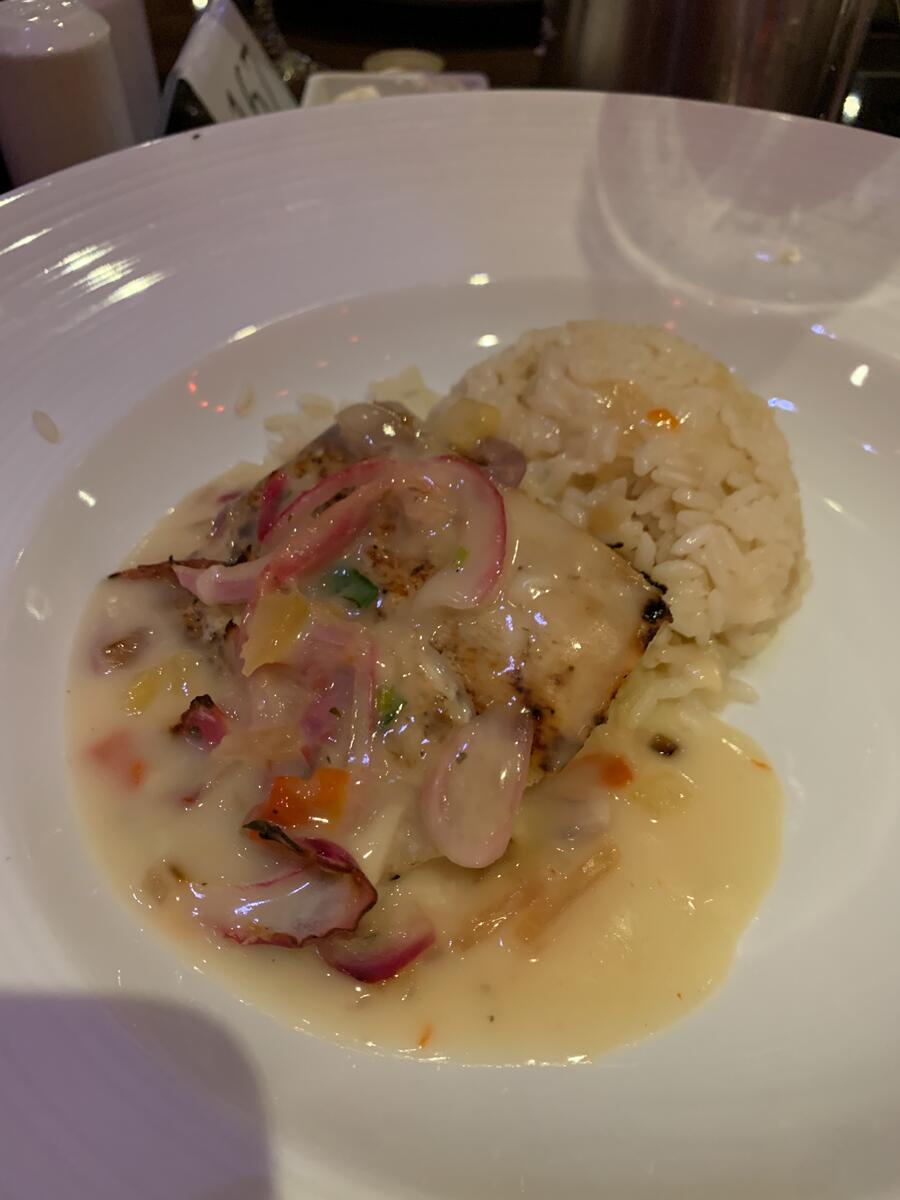 The Gathering
The ship's buffet is where we go for most of the meals, because you can wear whatever you want and not worry about dressing up as they had for one of the four dining nights.  The food here was sufficient to satisfy rumblings in our tummies, but that's it.  The best options here are prepared fresh and made-to-order, like the Mongolian Wok barbecue and the omelet bar.  One that I didn't try was The Carver, which whipped up deli-style sandwiches.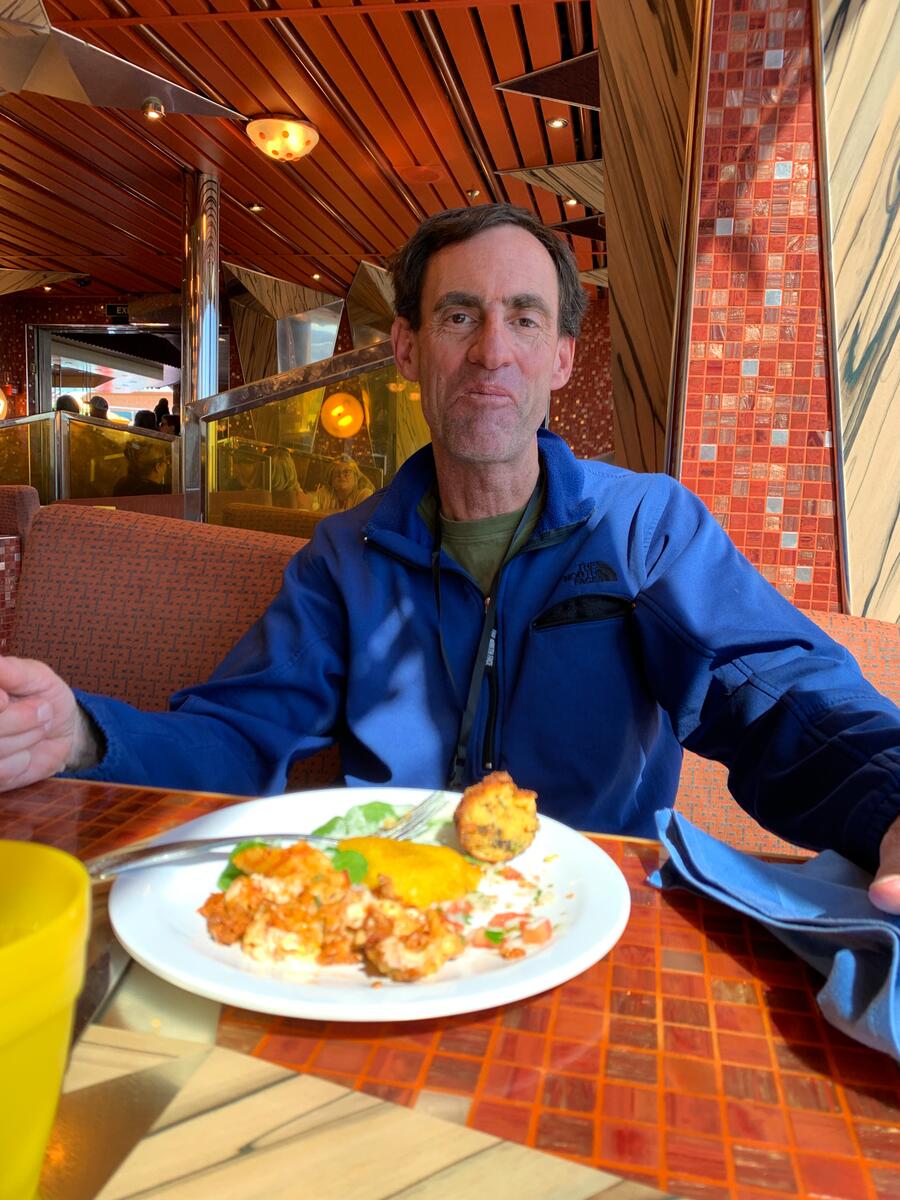 Bonsai Sushi
RAS and I tried this place, which was a simple dining space where the public could just walk through.  I found this odd - they could have at least built an enclosed room for more calmness.  We ordered a California roll, a ginger-soy noodle salad filled with fresh veggies and two pieces of maguro nigiri. All of this was fine, but it didn't quite fill us up the way grilled and hot dishes can when we go other Japanese restaurants. This is something that could improve Carnival's cuisine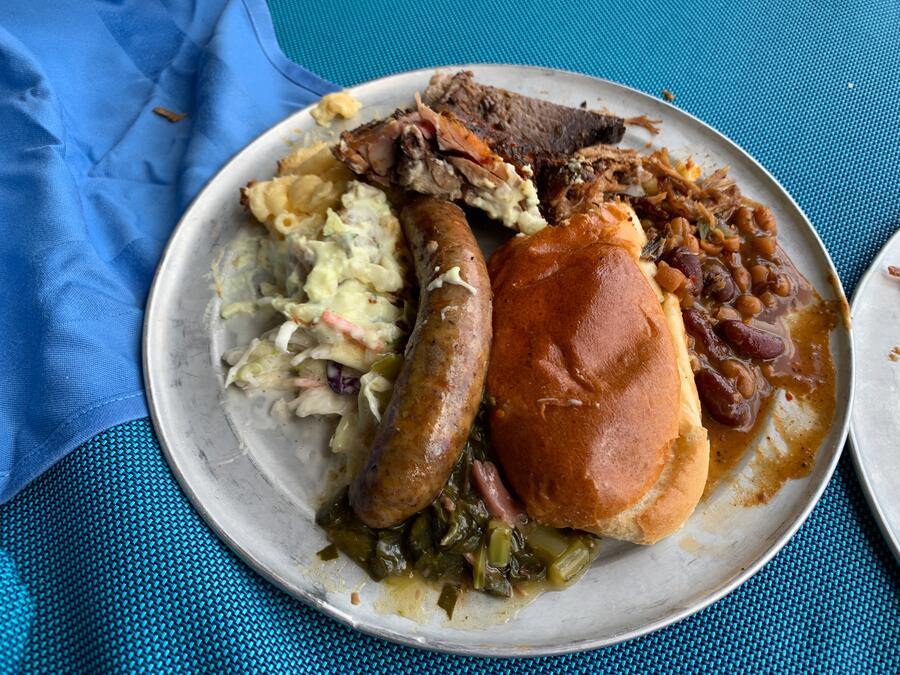 Guy's Pig & Anchor Bar-B-Que/Guy's Burger Joint
With the partnership between celebrity chef Guy Fieri and Carnival, the majority of their ships now feature these two stands of carnivorous glory.  Not surprisingly, both of these places turned out to have the best food.  I nearly ate my juicy BBQ cheeseburger, when I swore I was only going to consume half.  The burger joint French fries were serviceable but too greasy to finish.  At the Pig & Anchor, RAS and I split a platter chock full of smoked andouille sausage, beef, pulled pork and chicken, several different sides and four different kinds of sauce.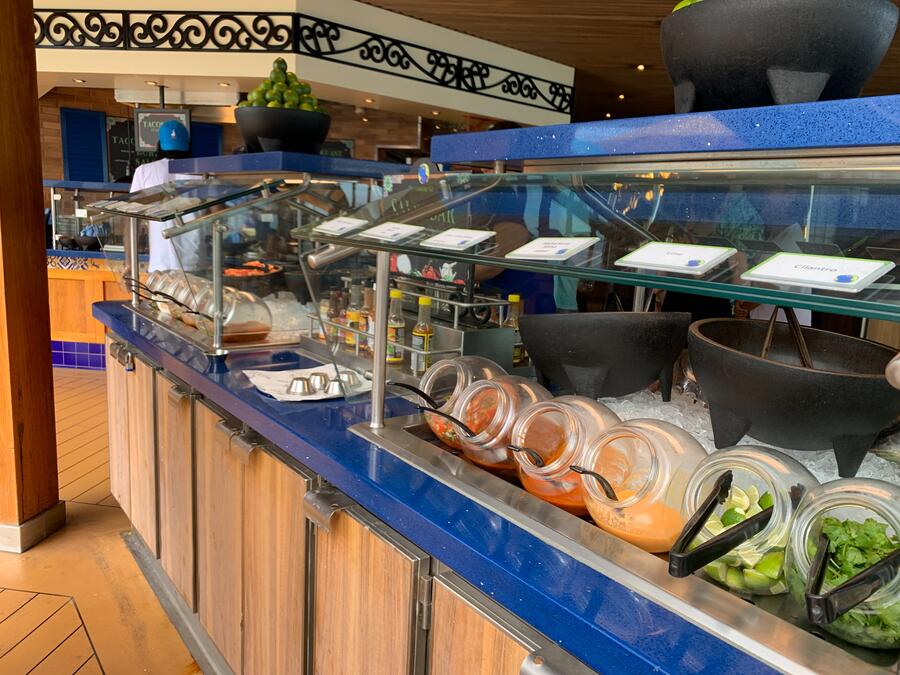 BlueIguana Cantina
On our very last moments of the ship, we took a breakfast burrito from this stand, which was tasty.  I probably should have chosen the breakfast arepas, or masa cornmeal patties with eggs, cheese and various toppings.  It just would have been something different, but the priority was to disembark, and I'm glad this was an option.
Overall, the Carnival cuisine is slightly above average, on par with Royal Caribbean's and slightly below Princess.  Once I get on other cruise lines, I can be a better judge of cuisine at sea.