Staying close to my home, I'm writing about some of the great Boulder Open Space parks and their trails.
Conveniently located
In contrast to Jeffco Parks, these parks are fairly close to each other, on the south end of the city. Another difference is parking fees for seven parks. Some of them now require a day-use permit of $5 for non-county residents, which is good for 24 hours and will allow legal parking at any of them during that time period. You can also buy a year-long pass for $25. If your car is registered with Boulder County (which is indicated on your license plate), you are good to go.
Not surprisingly, a few people try to get away with not parking, hoping that the monitoring officers won't come by precisely at the time they visit. I won't say that the parking people don't come by often - I recommend paying the fee, just in case.  Plus, I'm not sure how strict the Boulder Open Space volunteers are.
These seven Boulder Open Space parks - Flagstaff Mountain, Doudy Draw, Flatirons Vista, Greenbelt Plateau, Marshall Mesa, South Boulder Creek West and South Mesa Trailheads - are all jaw-dropping gorgeous. The only one I haven't been to is Flagstaff, but I've at least driven up there and seen where it starts - high above the town, with perhaps its best panoramic view. Most of them have interconnected networks of trails, so if you were super-ambitious you could cover each one on foot.
Most people don't do that, and if you just go to one park, that's plenty to get your hiking fix in. Of the six that I've visited, South Mesa is probably my favorite.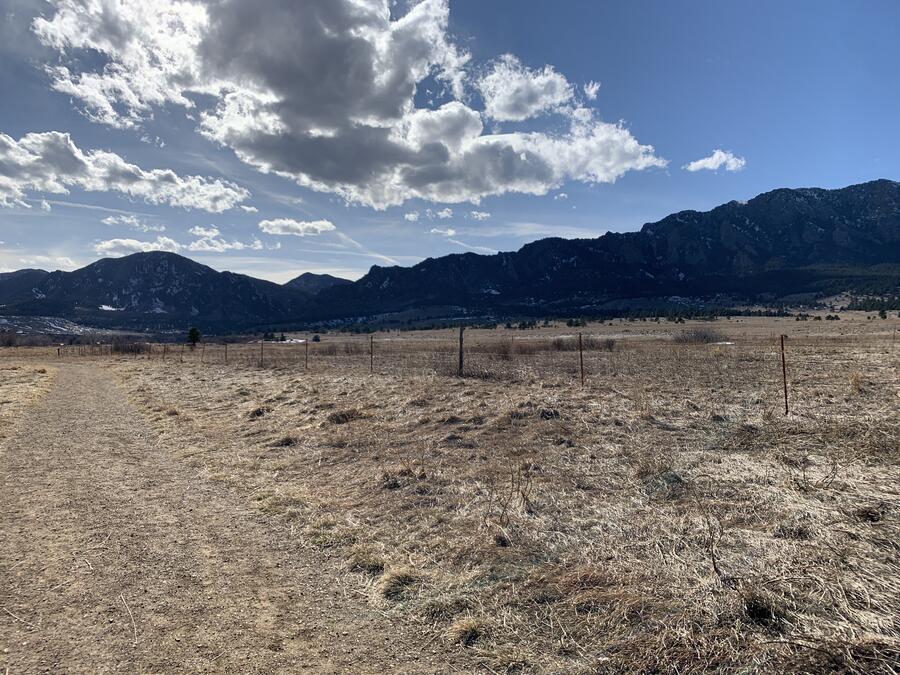 A park round-up
It's a steady climb from the beginning to the top, when it joins up with a trail leading to Chautauqua Park to the north. But all along the way, you'll view the Flatirons, Boulder's landmark. These distinctive rock formations, with their angular flat surfaces, look like old-fashioned irons - hence their name. Varied terrain from rolling prairie to fir forests also makes the hike interesting.  It's probably one of the best examples of ecological contrasts in the Boulder Open Space areas.
Just off SH 93/South Foothills Highway is the South Boulder Creek West, which is straight and flat out-and-back and about 6.5 miles total. While I personally like this trail for running, it's probably the least scenic of all the ones I've listed, but it didn't stop JRS and me from hiking here.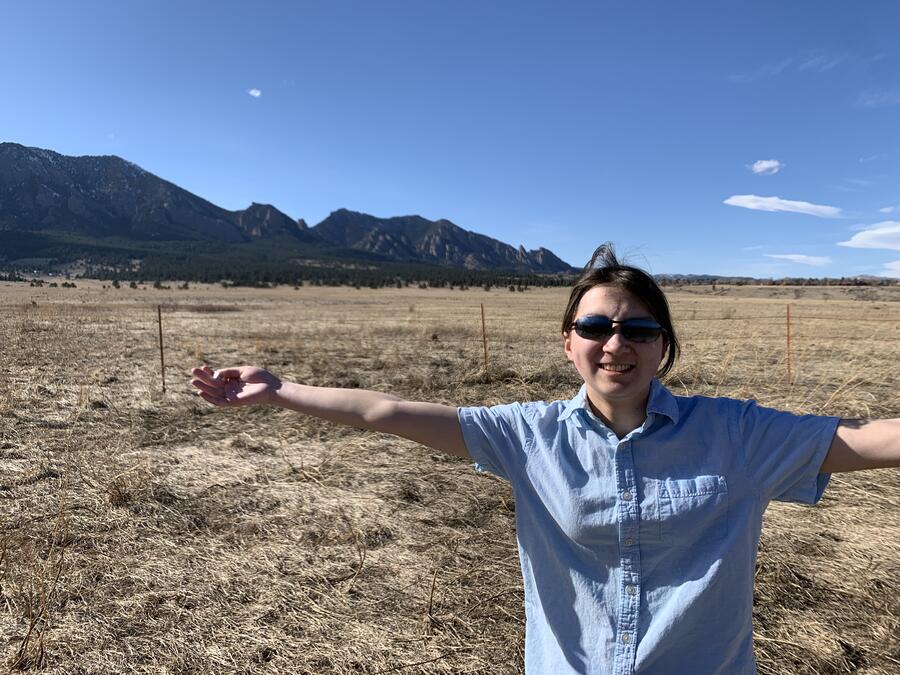 Next on my list is Flatirons Vista, which lives up to its name. This trek is a little flatter and ends up in a surprisingly dense grove of fir trees. You can then loop back to toward the main parking lot.  Or, head to the Doudy Draw trail, which connects to that open space park.
Doudy Draw has a central location to several of the other Boulder Open Space parks. Along with the Spring Brook Loop, it's a good five-mile hike that takes you up further up into Flatirons. Something a little less challenging is the Community Ditch Trail is a winding flat levee leading to Marshall Mesa and the Greenbelt Plateau.
These two parks sit on opposite sides of a ridge and canal, with differing types of terrain. Marshall has a network of trails strewn across a rocky landscape, while the Greenbelt Plateau features endless stretches of grassland.
If you should head up this way, any of these Boulder Open Space parks is a worthwhile destination.