I mentioned in a post before that I live almost as close as you can get to an open space park.  Apex is literally just over the hill down on the nearby greenbelt, and it takes about three minutes to get to the main trailhead.  It's definitely one of the most popular parks in the Jeffco Open Space system.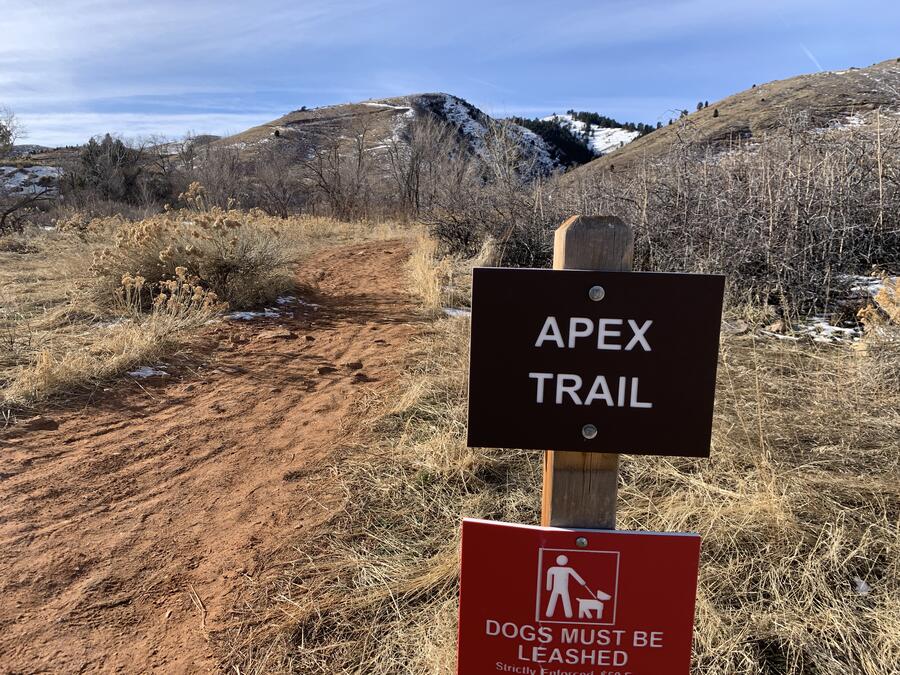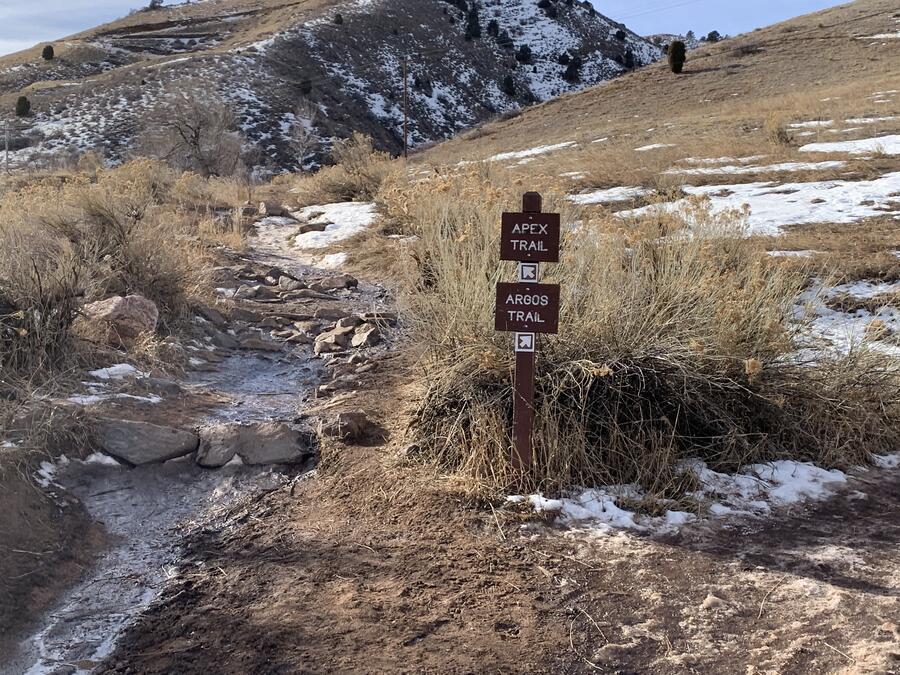 Now, you would probably think that I come here all the time for my hiking fix.  But I'm not exactly a creature of habit, and I like to visit other places. Besides, Apex has become one of the primary destinations for mountain biking, and I don't do that.  I may try it someday, but I would have to start on something fairly easy.  Apex definitely is not.
Apex - not just for mountain bikers
Don't let the warning about mountain bikes scare you off.  Plenty of non-bikers come here for trail running and hiking and occasionally horseback riding.  About 98% of the mountain bike riders are courteous and respectful, always giving you a verbal heads-up if they are coming up the trail or slowing down if they are descending.  I try not to let that rogue 2% unfairly demonize the vast majority.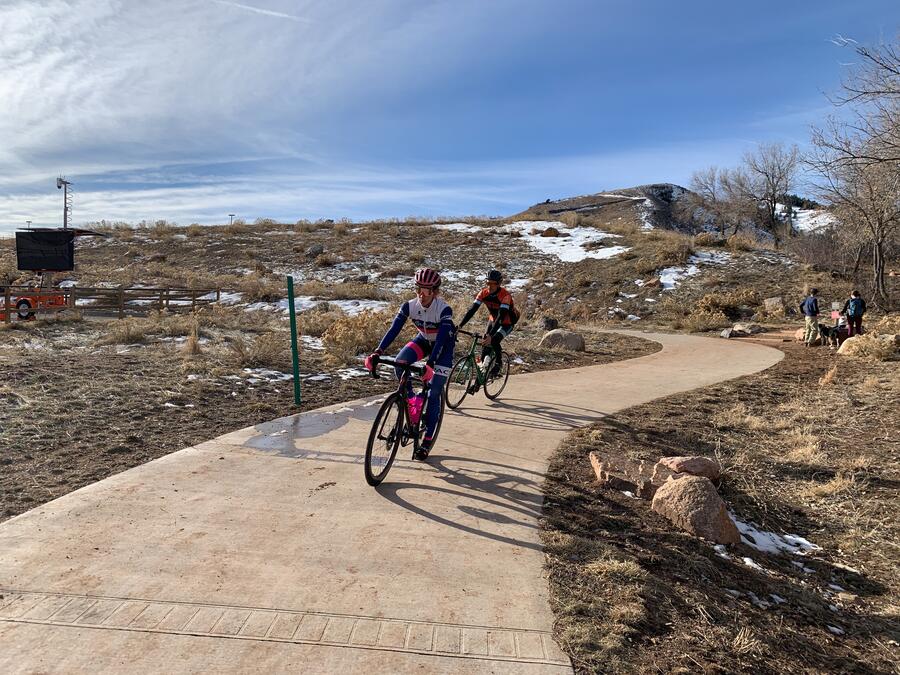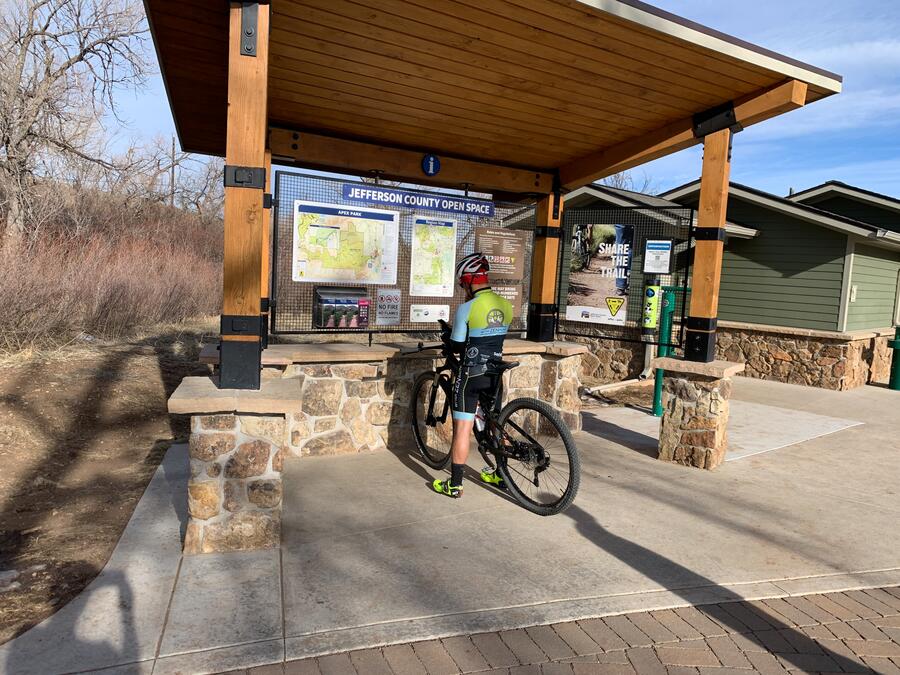 Several years ago during the spring, we experienced a heavier than normal rainfall.  At Apex, it resulted in mudslides that closed the park for months.  When it reopened, visitors found three study wooden footbridges going across areas where the erosion was the worst.  Some of the trails also had to be rerouted from the erosion.
Now everything looks good.  The main trail, Apex, winds its way through a narrow rocky canyon next to a mostly dry stream, with several forks leading to higher trails further in.  If you ascended the entire length of Apex, you'll end up on the Lookout Mountain Road, which is the less-trafficked trailhead on the west.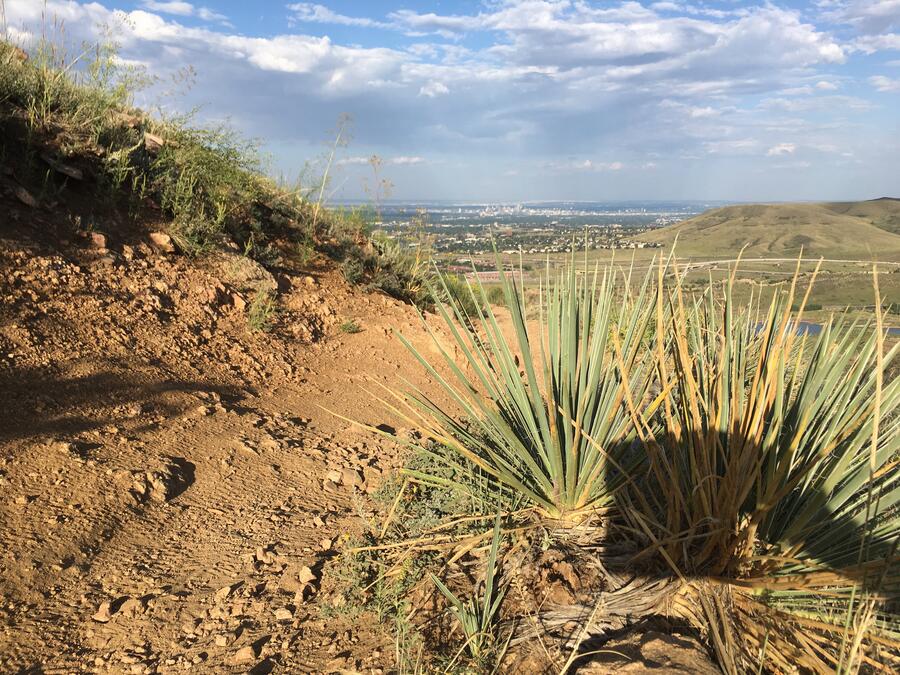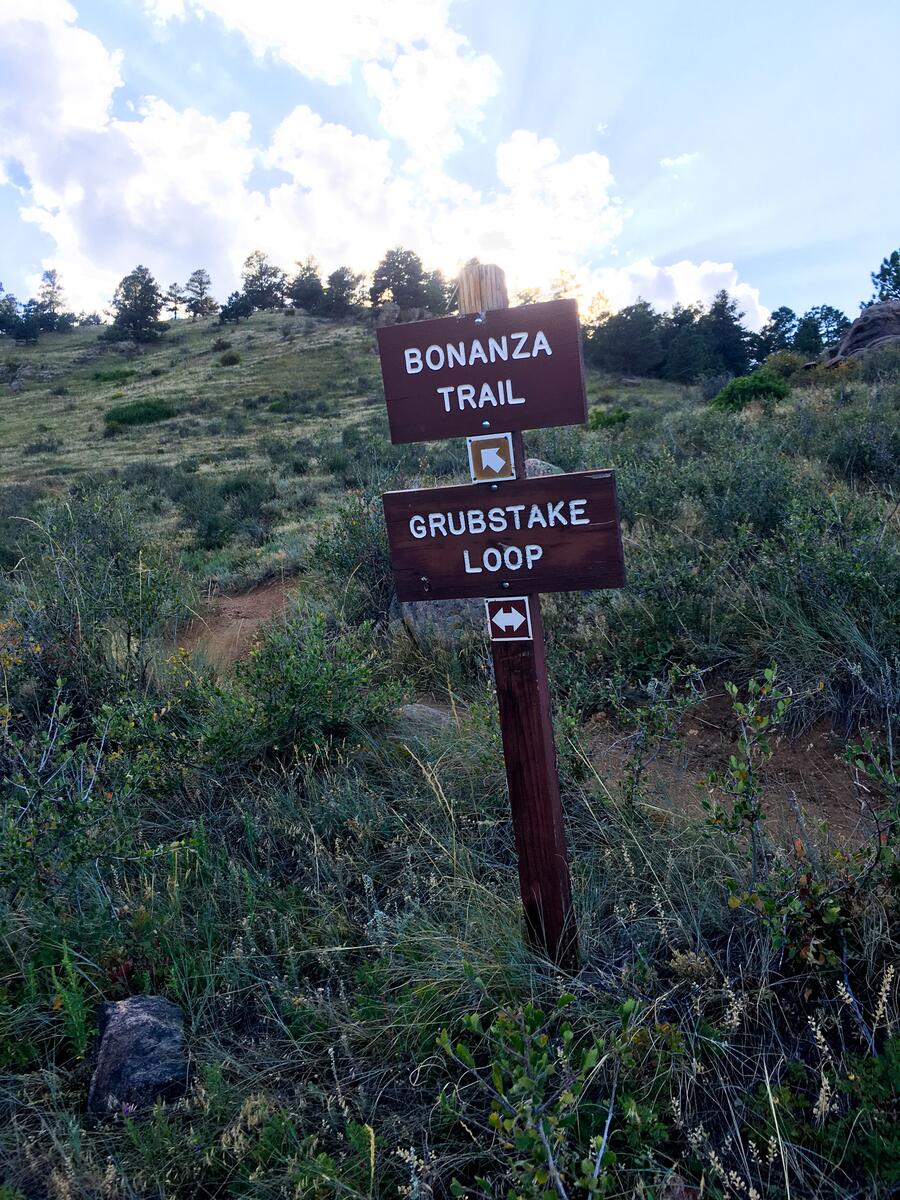 Going further into the park
Most don't go this far, probably because there are far more interesting trails along the way.  One heads off into a thick grove of fir trees, fittingly called the Enchanted Forest because it looks like the typical fairy tale woods.  What's great about this trail is that it's closed off to bikes, which makes it a wonderfully undisturbed place for non-two wheelers.  It initially climbs steeply up, then gradually winds down to meet up with the Apex trail.  Naturally, it's a great option for warmer summer days.
Apex's showcase trails are just before the fork to Enchanted Forest.  The Sluicebox, Grubstake and Pick-n-Sledge provide a bit of a challenge to hike, but the views of the Front Range below are well worth the effort.  My favorite is Pick-n-Sledge, because it also offers the most varied terrain, from lush forest to desert scrub.
Of course, these trails are also popular with the mountain bikers, so exercise caution and practice good trail etiquette.
The last trail in Apex is probably its most popular, Argos.  This is its newest trail and traverses the face of the mountain.  While it's open to the elements, it does provide a constant view throughout the length of the trail.
Apex Park is great place to hike, trail run or mountain bike, even if don't live literally next door, like me.