(Amsterdam was the start of the Viking river cruise I've been writing about these past few months. I realized that when I started this series, I didn't write about it.  But I have now, before I end this particular trip.  Yes, I'm ending it with the beginning.)
The haze that is Amsterdam
I have to confess - I don't remember much about Amsterdam.  Only my photos have given me some sense that I was there.
No, I didn't party at all like many do coming here.  My travel companion and fellow travel agent Gina and I briefly ducked into one of the city's infamous coffeehouses.  The heady pot smell overwhelmed me, and we made a hasty exit. I think I only had two beers, and they weren't that strong.
The problem? I was massively jet lagged.  Much as I tried to prevent jet lag on my way from Denver to Dallas to the Netherlands, my inability to sleep on the American Airlines flight thwarted my efforts.  I was even lucky to snag a whole row to myself, and I probably did snooze some. But not even a double dose of melatonin and some Chardonnay could help before we landed at Amsterdam's Schiphol Airport.
What follows is a slightly coherent account of the 36 hours we spent in this popular European destination, the things that stood out most for me.
Just a little bit of Dutch time
Amsterdam was the embarkation point of the Viking river cruise that would take us down the Rhine River toward Basel.  I would have liked to have stayed longer there and seen more of the sights, but I could only take off so many days.  So I settled for one night and one day before we boarded the ship.
Because of this abbreviated time, I wasn't able to visit Amsterdam's most renown points of interest, like the Rijksmuseum, the Van Gogh museum, or the Anne Frank House. But we did manage to walk everywhere, and one particularly worthwhile stroll was around Vondelpark.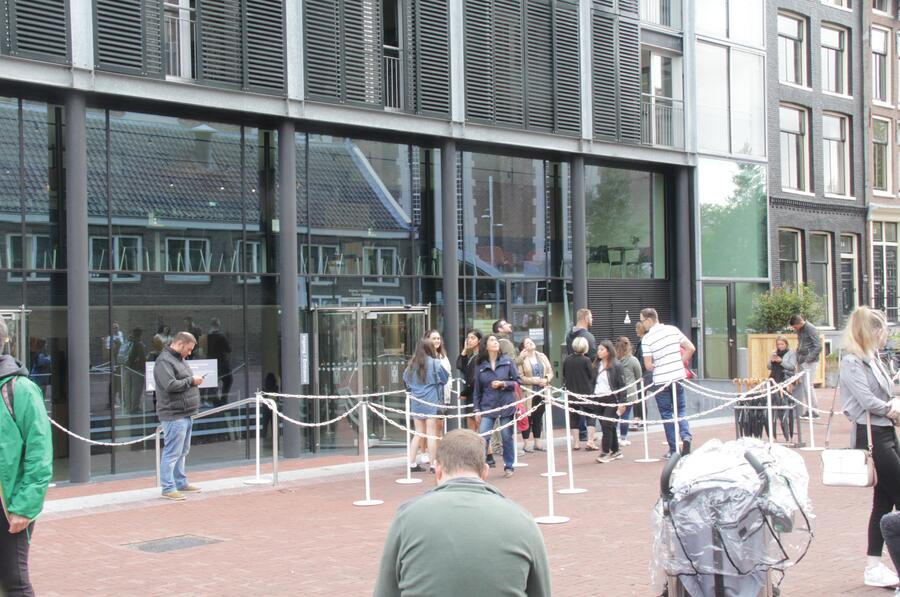 Our modest yet clean hotel - the Manofa - was on Damrak, which was right in the center of town and just a half mile south of Centraal station on city's waterfront.  It was also the truly touristy part of town, with a Ripley's, Madame Tussaud's Wax Museum, Bodyworlds and the provocative Sex Museum all within yards from where we stayed.
Amsterdam's Red Light District, where prostitutes are on display in neon-framed large picture windows, was also close by.  Live "anything goes" shows announced themselves on every block.  I even saw one girl who looked so much like pop singer Ariana Grande, I did a double take.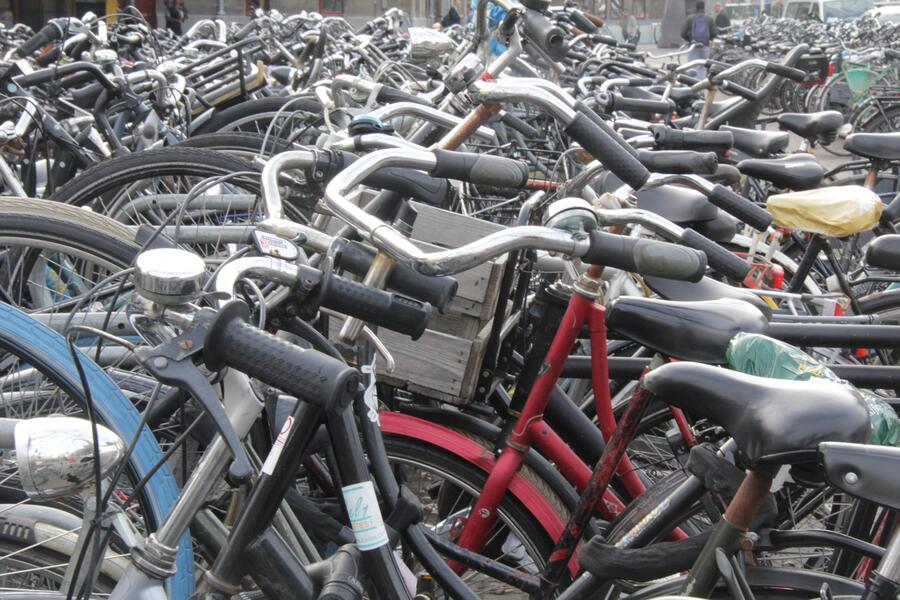 Bikes and canals
As many travelers know, bicycles outnumber cars here.  It's no exaggeration. The one thing that you don't want to do while you're here is ride a bike, because Amsterdam cyclists are definitely worse that L.A. drivers.  A frenetic pedicab driver nearly leveled me as I was crossing a bike path.  Judging from his likely swearing in Dutch, if he hit me, it clearly would have been my fault.
The other iconic feature of Amsterdam is its concentric network of canals, which give it is alluring romanticism.  Early one morning, I took a solo walk around three or four of them, just soaking in the atmosphere.  A map is extremely helpful here, as you can get easily turned around and lost if you're not paying close attention.
I'm sure I will return to this beautiful and interesting city one day.  I'll stay longer than 36 hours, and not be so much in sleep-deprived haze.