(Note: I took an unexpected break last week because my travel advising business took off. I apologize for that, but if I take time off from posting, I'll let you know ahead of time)
Contrary to what you might think, visitors can travel to Alaska year-round. It's just that most of them go in the months between April and October.  And not surprisingly, a good share of them goes on a cruise.
Most of the larger ships will stop in the same ports, with scenic cruising to glacier fjords, in the southeastern part of the state.  This area is also known as the Inside Passage. Smaller vessels can sail to harder to access areas while still going to those towns.  I personally would like to do one of those cruises someday if I ever return to Alaska, likely with UnCruise.
But with my most recent cruise here with Holland America, I traveled to two ports where I've been before (Juneau and Skagway) and one I haven't (Ketchikan).  I also hadn't been to Glacier Bay National Park, which involved sailing in the inlets.
In this post, I'll let you know about these ports that cruisers to Alaska primarily explore: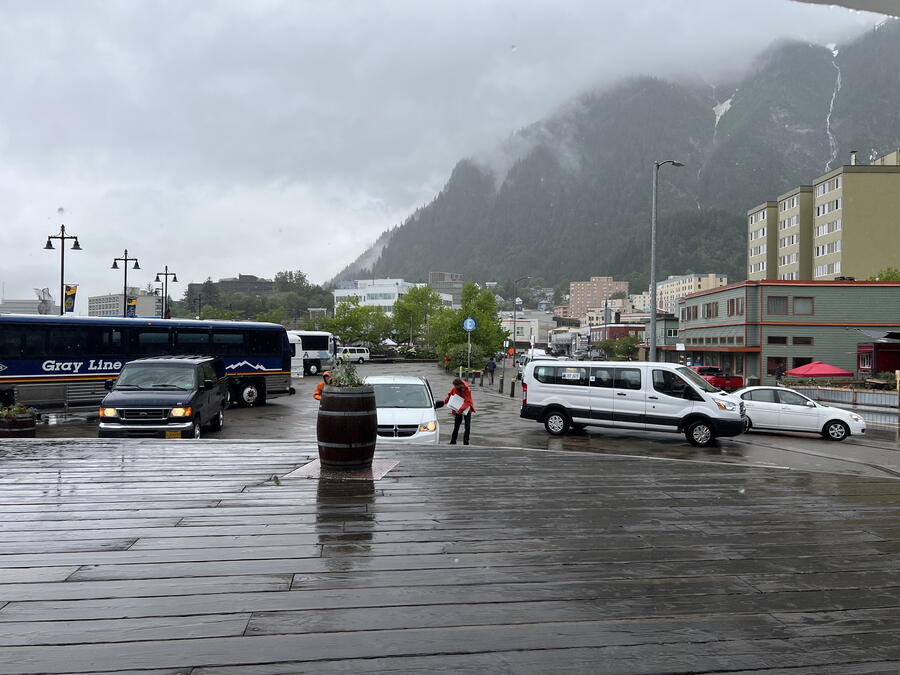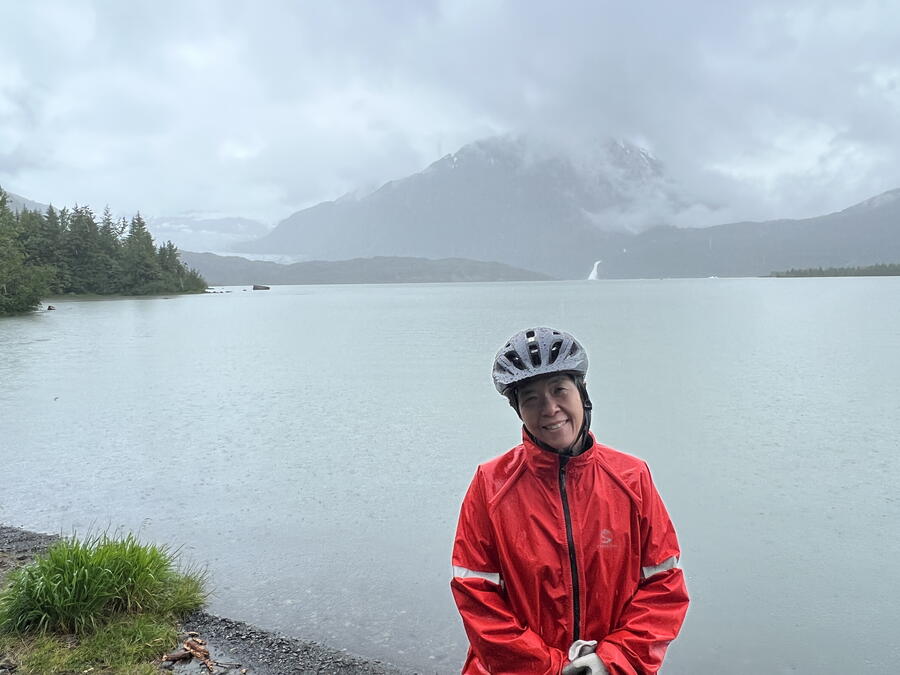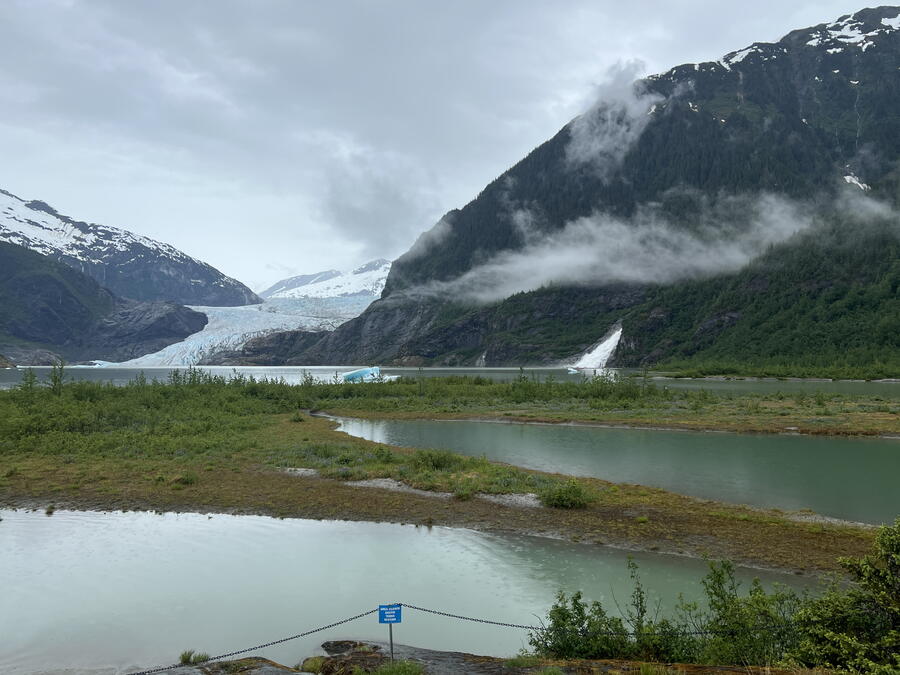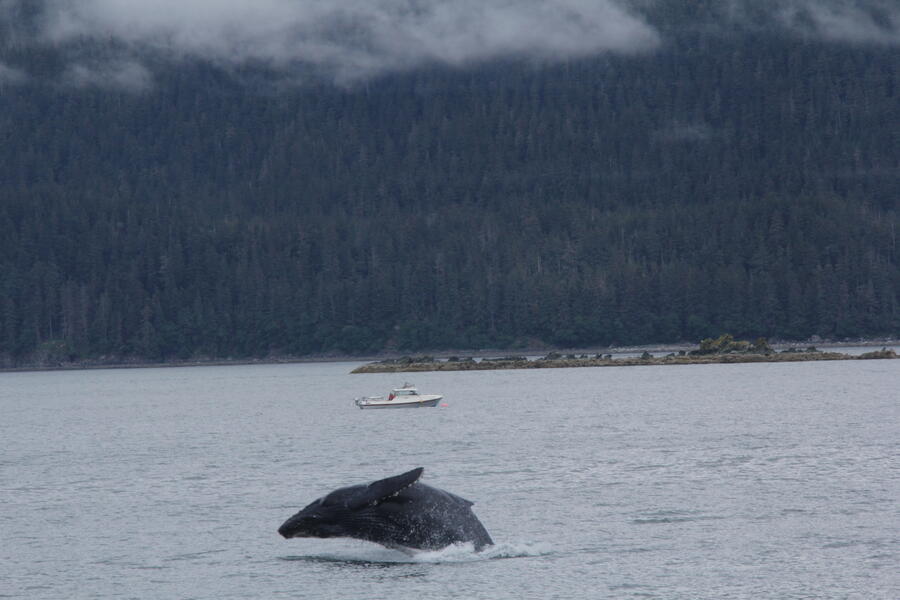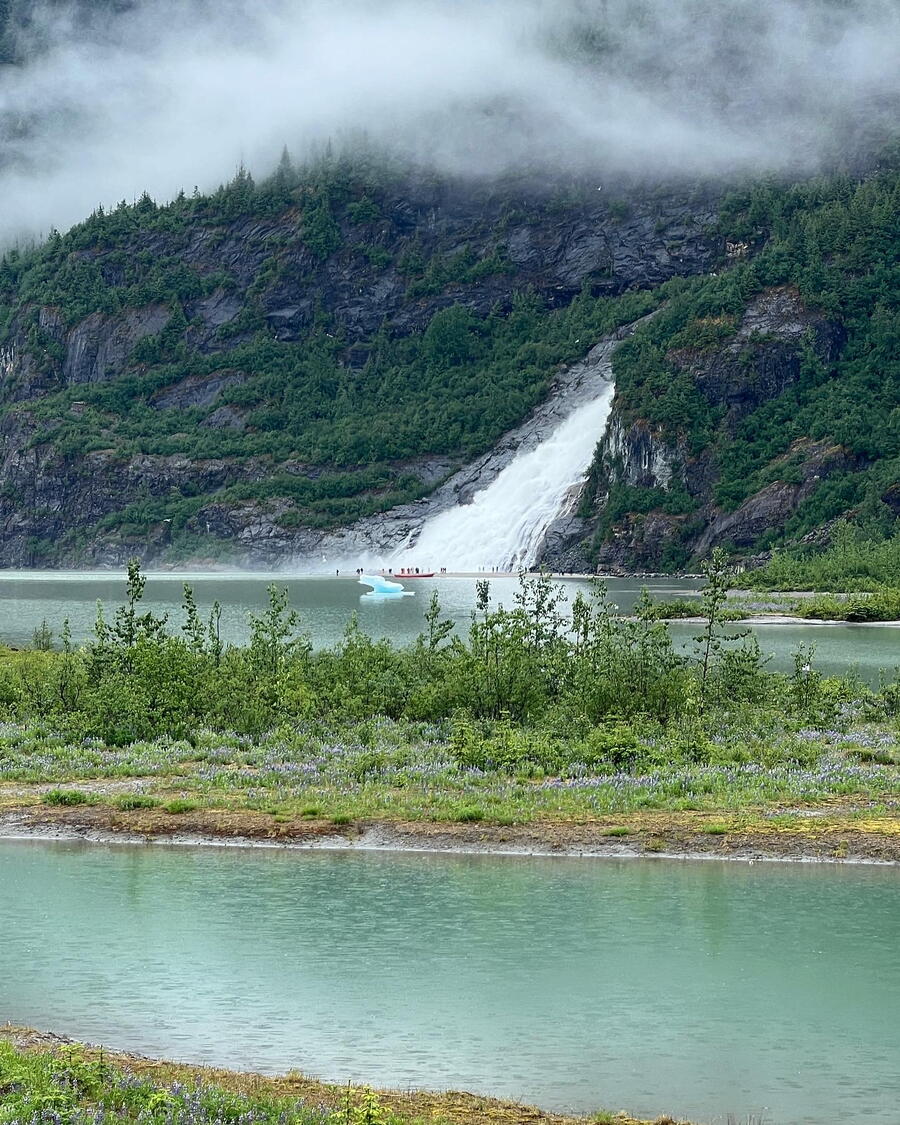 Juneau
Alaska's state capital is one of the largest cities by area, exceeding both Delaware and Rhode Island in square miles.  But there are just over 30,000 year-round residents here, and when the cruise ships come in, between May and September that population grows to one-fifth of that total.  One interesting fact about Juneau is that you really can't drive to it.  No major roads from Canada or the rest of state come in there, so it's technically an island city.  Everything needs to be imported by boat or air.
The main activity in Juneau is Mendenhall Glacier, just a few minutes from the cruise port. You can either take a shuttle or an organized tour, which is what I did seven years ago.  Like many glaciers around the world, Mendenhall has retreated significantly over the century at a rate of about 100 feet a year.  Nearby the glacier is Nugget Falls, which you can hike to if you have about an hour and a half to spare.
During the summer months, you can also view humpback whales in their summer migration.  We did this combined with the Mendenhall Glacier visit. But this time, I went on a bike tour that took our group to two different sides of the glacier. Just note that if a tour says, "rain or shine," believe it. Juneau is known for its abundant rainfall, and it poured about 85% of this excursion. Luckily, the tour guides made it fun, and we had a great beer tasting at tour's end.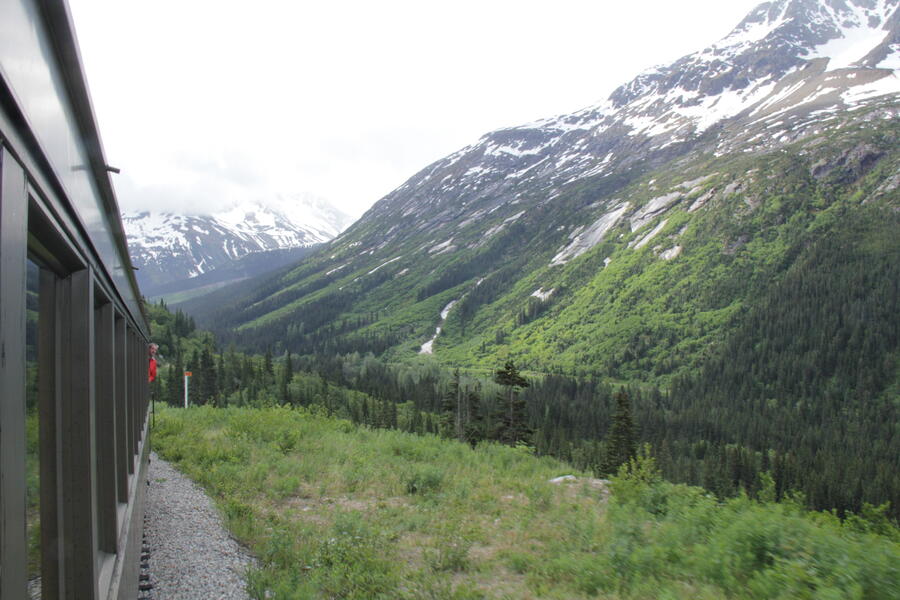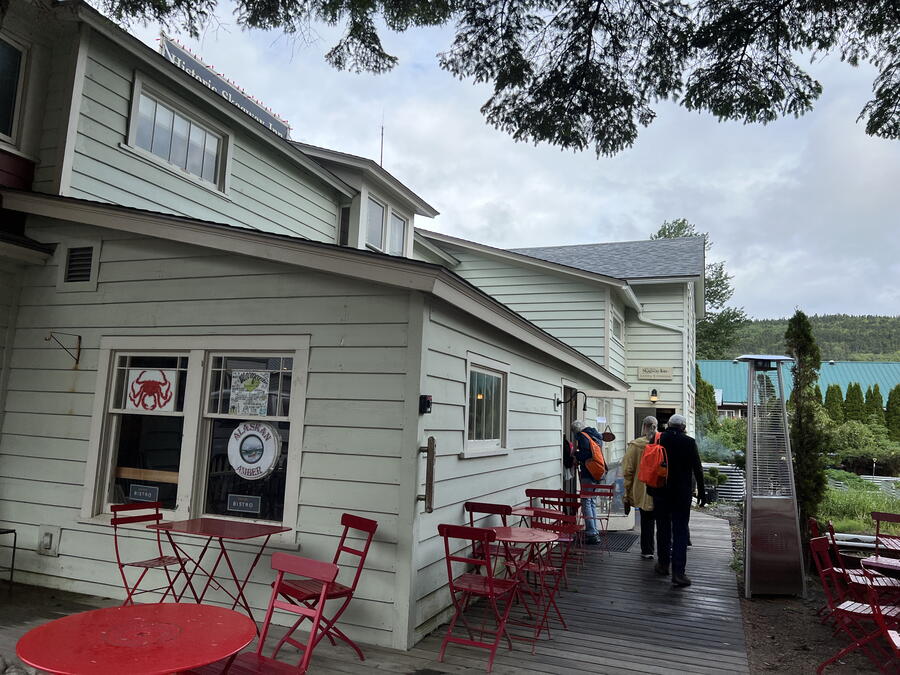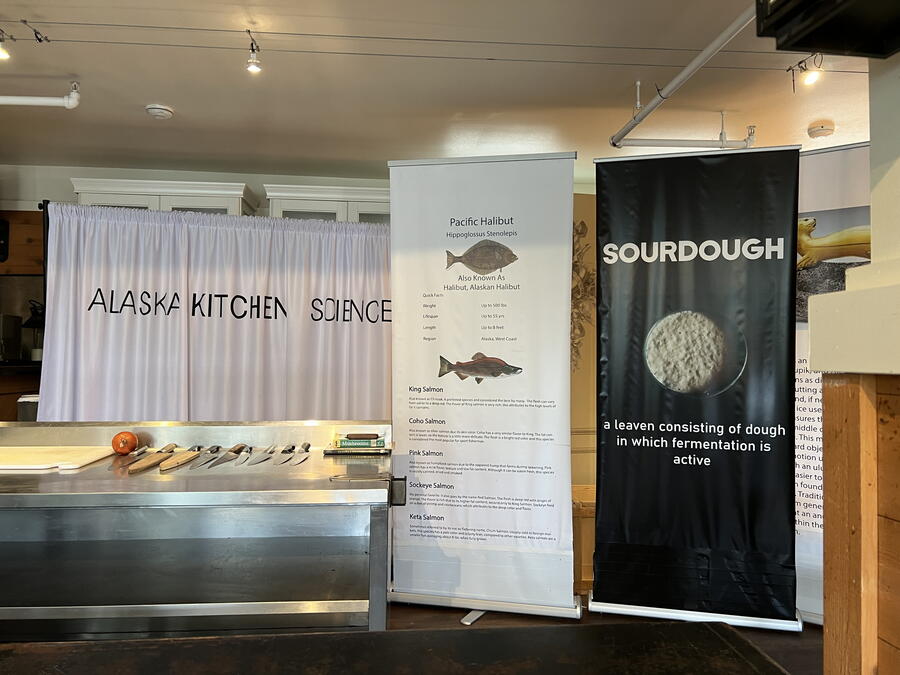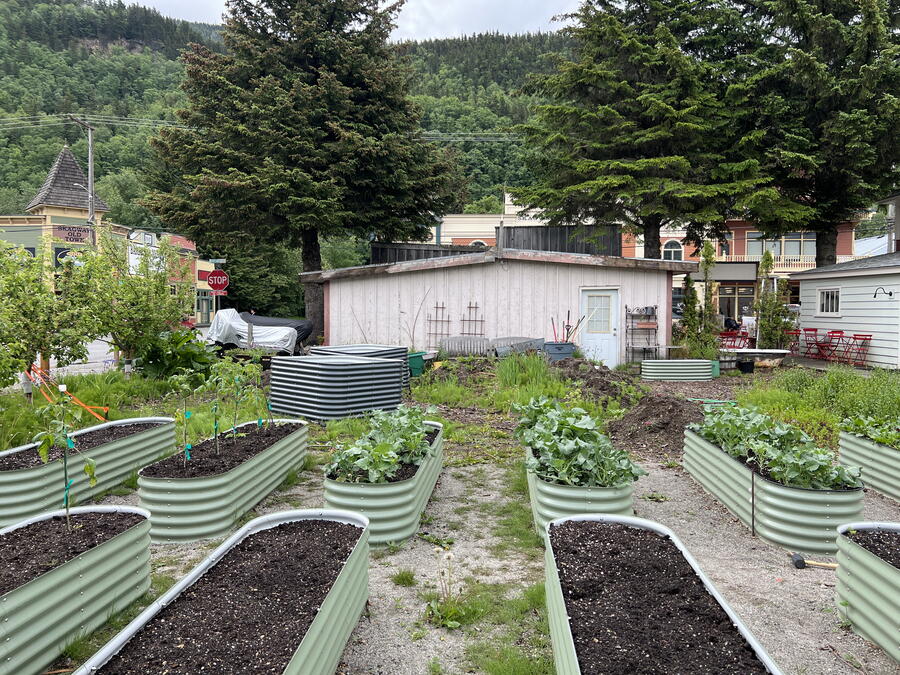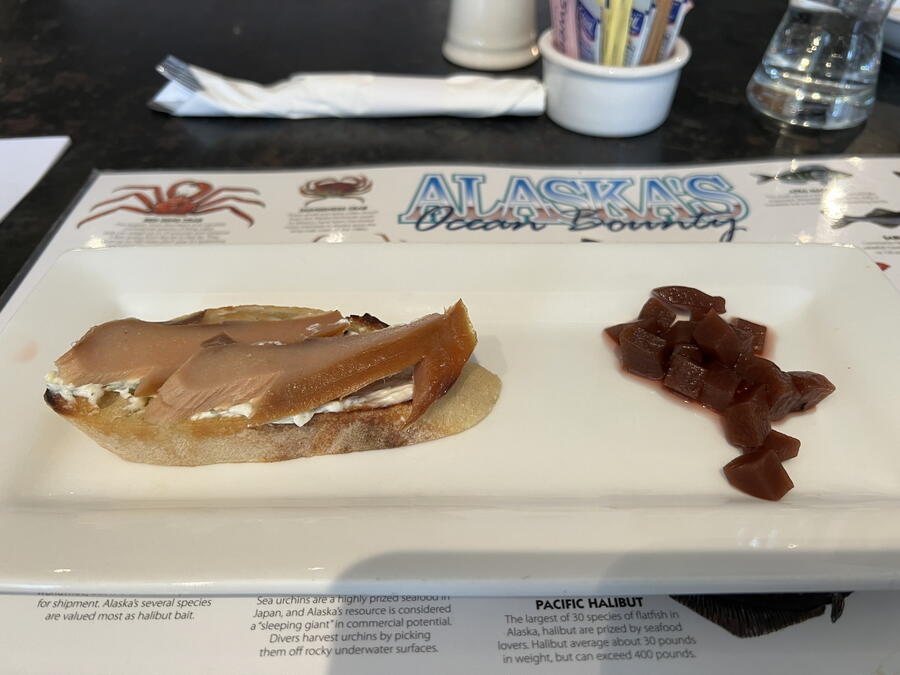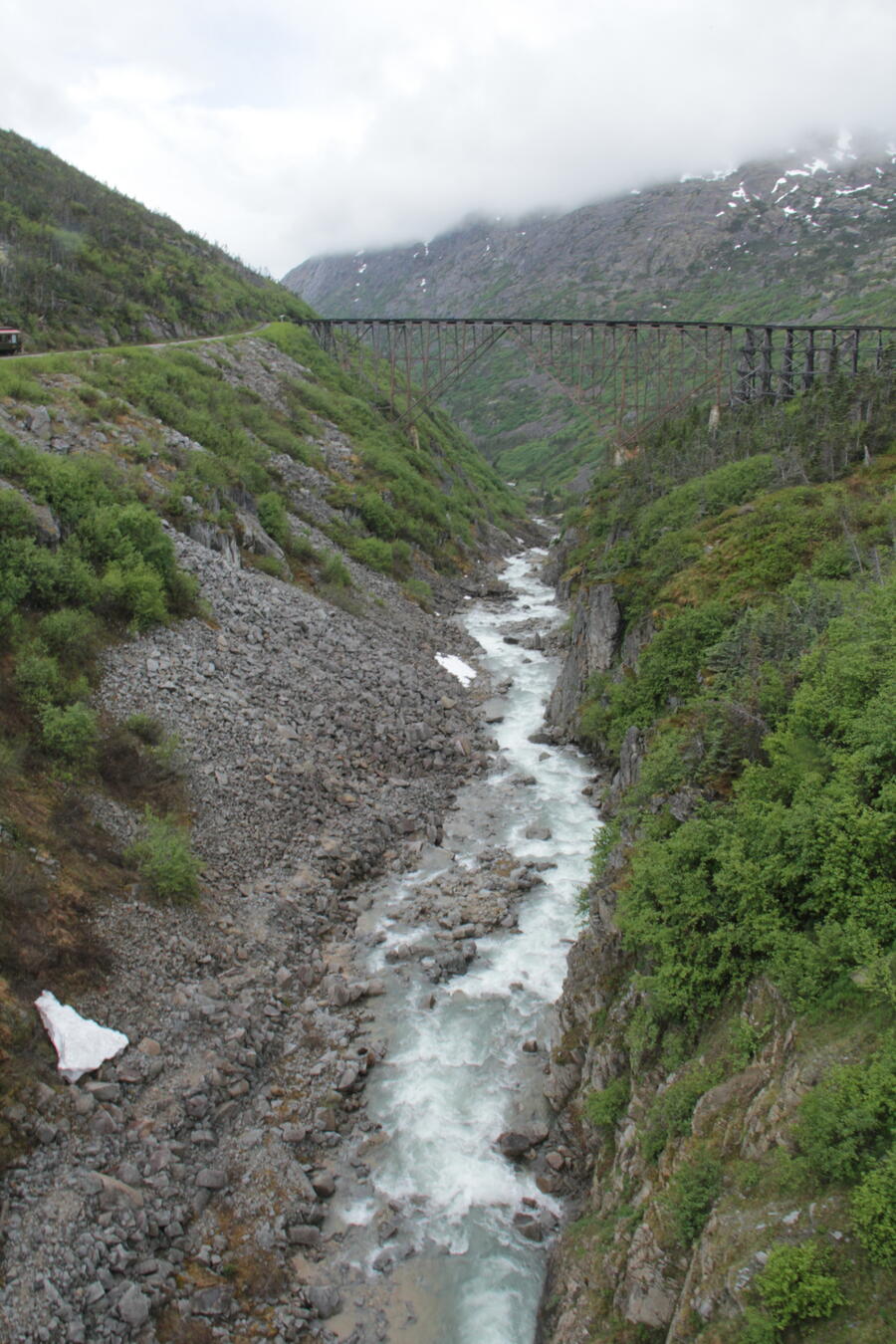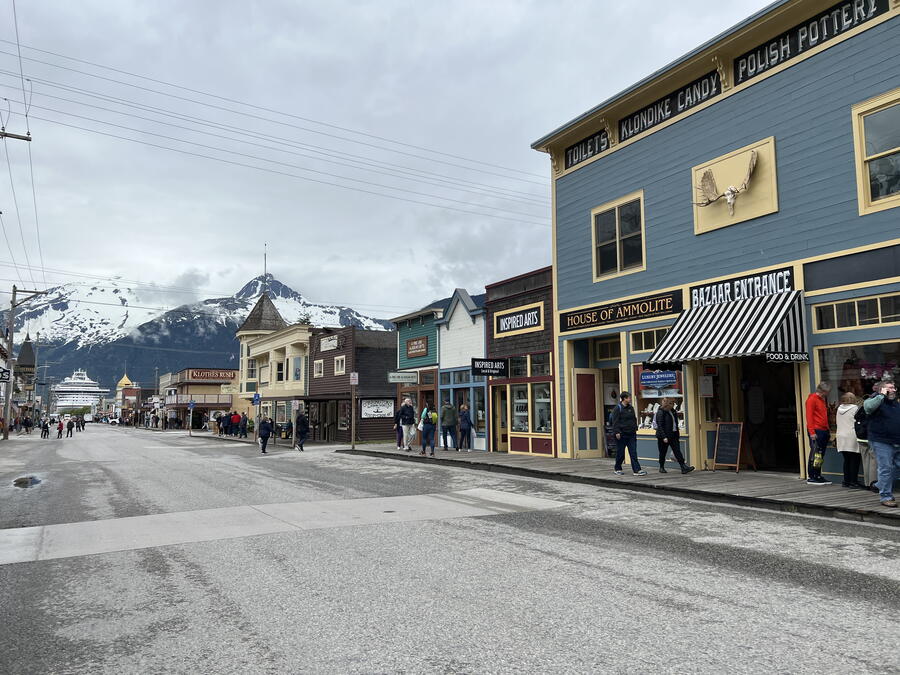 Skagway
The little town of Skagway and the Klondike Gold Rush are inextricably linked. In the late 19th century, prospectors made the long and often treacherous journey to this Tlingit hunting and fishing ground to strike it rich.  Of course, most didn't, but that didn't stop the town from booming nearly overnight to nearly 10,000 in 1898 (Now the year-round population is only under 1000).  With the construction of the White Pass and Yukon Railroad and later a highway connecting it with the rest of Alaska, Skagway became a major connecting point for the territory and state.
Most of the cruise passengers who visit Skagway today ride up on that same narrow-gauge railroad that took gold-seekers into the Yukon.  Now it's completely devoted to scenic rides, and it's a spectacular way to spend a few hours.  Chugging up the steep and breathtaking mountainside to nearly 3,000 feet above sea level, the railroad either stops and turns around at White Pass, just over the Canadian border, or heads into the Yukon. Some cruise passengers will take the railroad to board the ship back in town.
While I took the White Pass Railroad with my family seven years ago, I decided to go on a food-oriented excursion this time on my Holland America cruise. The Alaska Food Science program, which took place at the Historic Skagway Inn, revealed how Klondike prospectors grew vegetables, hunted and fished and prepared food to meet the harsh environment they lived in. It was the kind of activity that I completely geek out on.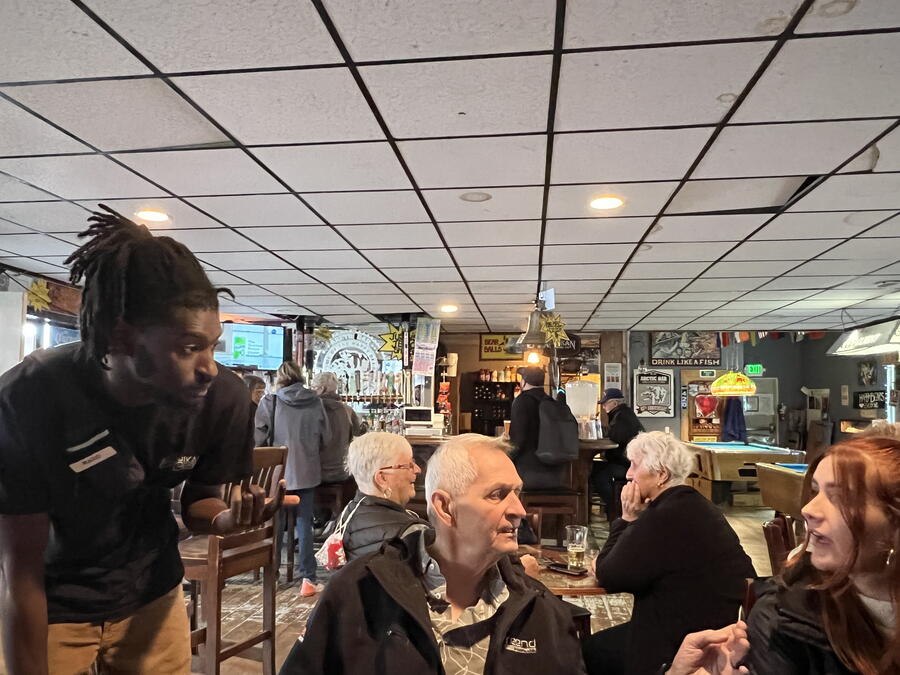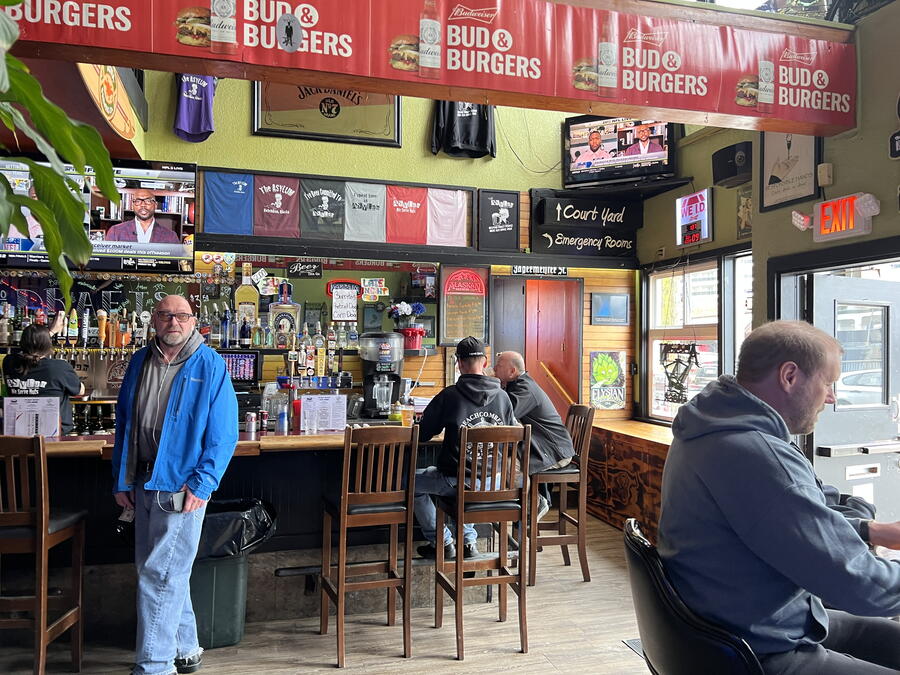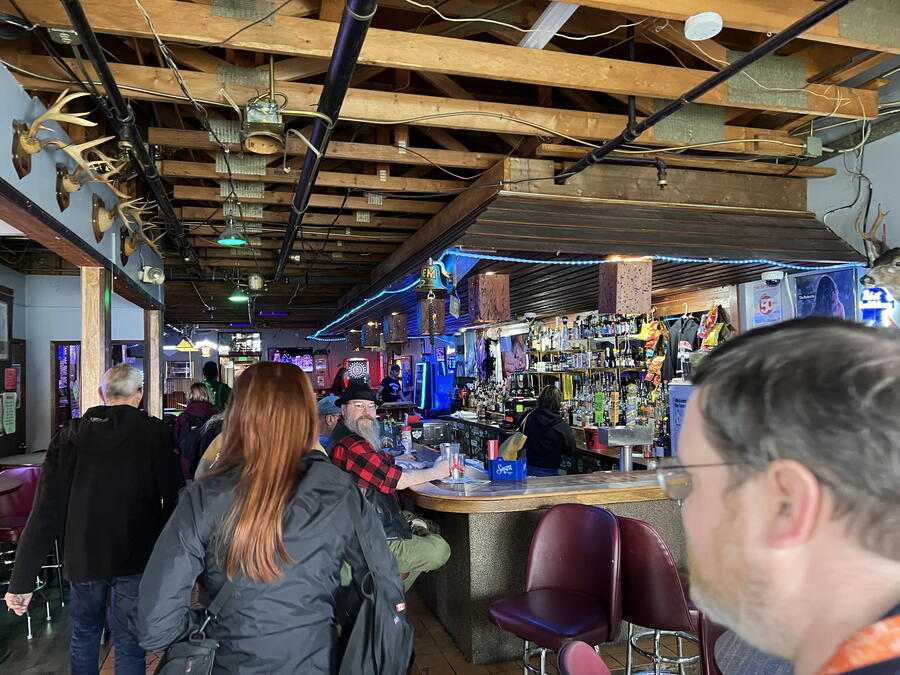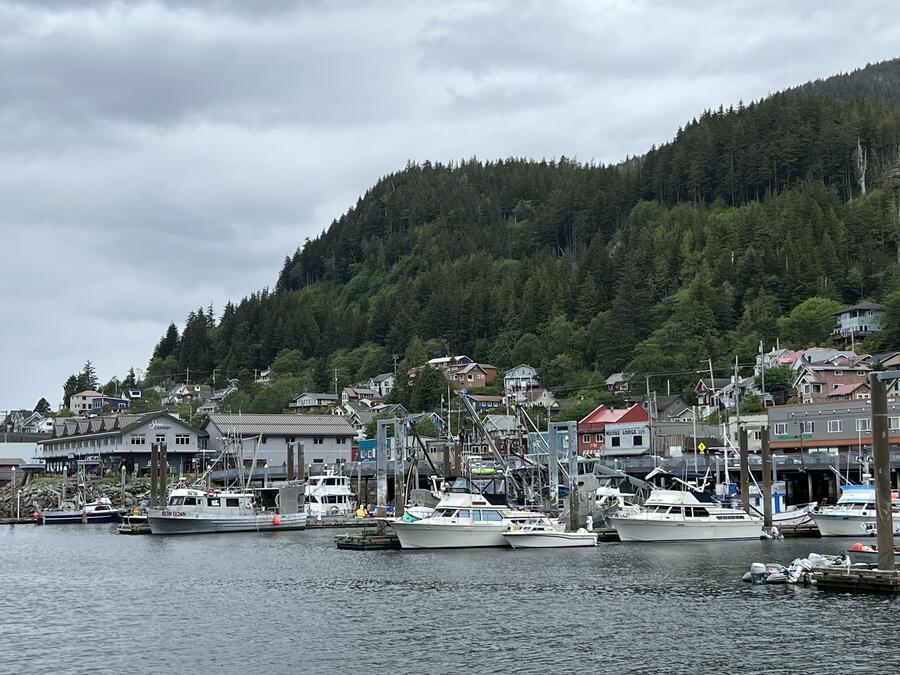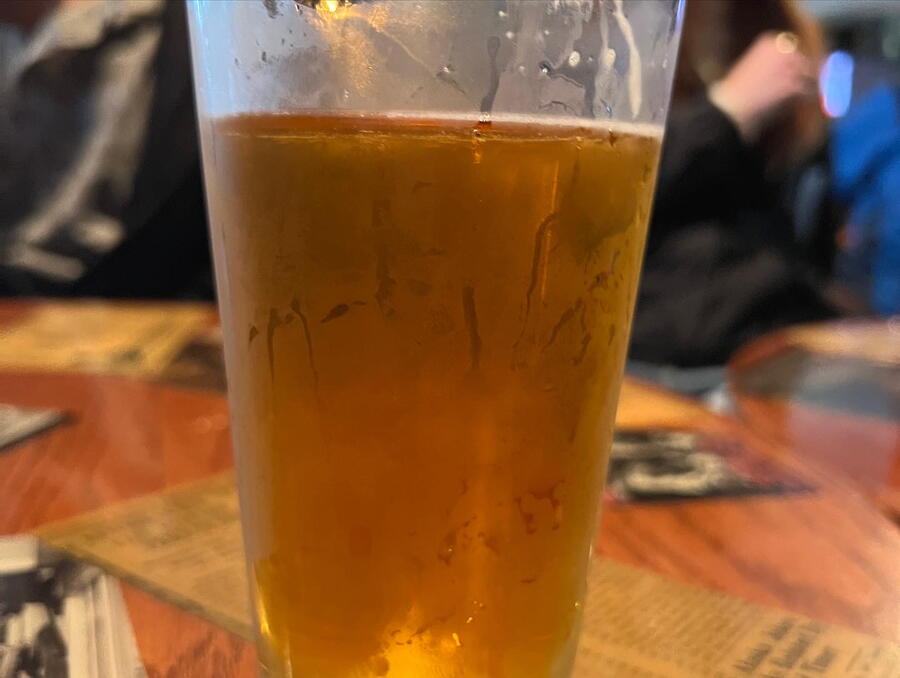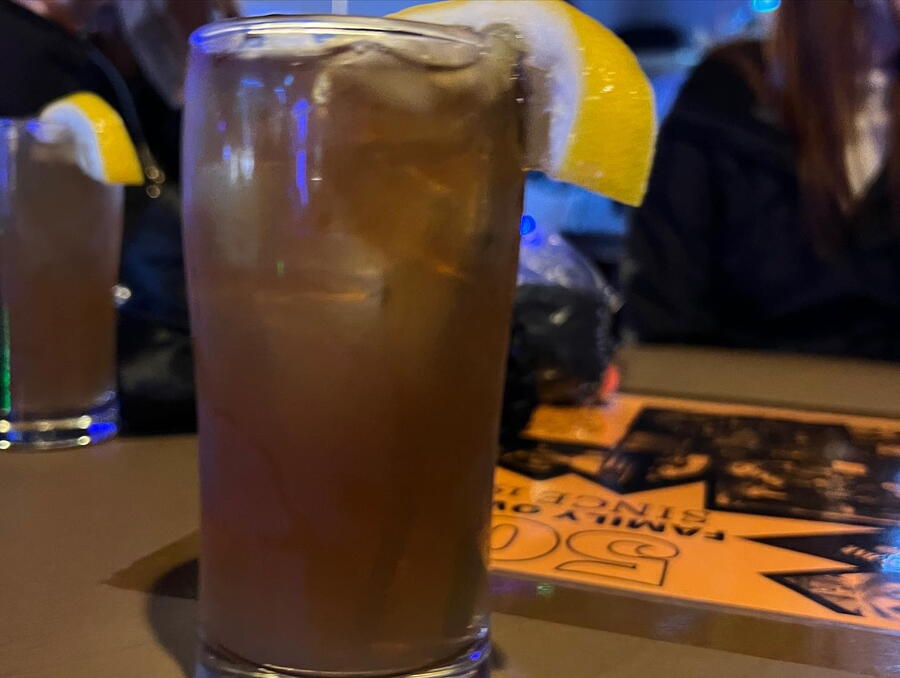 Ketchikan
On the Alaska cruise I went on with RAS and the kids, we didn't go to this beautiful southernmost Inside Passage town.  So, I was glad it was on the Holland America itinerary. Like Juneau, you can only get to Ketchikan from the rest of the state by sea or air. The roads built here only go so far before they are at a dead-end.  But that's probably why it makes it appealing to locals.
Renown for its salmon fishing, Ketchikan draws visitors for that kind of vacation.  It's also a center of Native Alaskan culture with several art museums and totem pole parks.  For my shore excursion here, I chose to do a pub crawl, thinking I would learn about some of the area's history, but it was more just for fun.
We stopped at three of the town's dozen or so bars, all of them historic.  The first was the Arctic Bar, suspended above the water and literally steps from the cruise ship dock. Here I enjoyed their locally brewed lager called the Happy Bear (named for when bears are in mating season). The second was the Asylum, where I sipped a lemon martini with gin. The last stop was the Totem Bar. While I just drank another beer here, I also had the popular local cocktail called a duck fart, a concoction of Kahlua, Bailey's Irish Cream and whiskey. It's as good and silly as it sounds.