Trying to boil Japanese culture to relatively short post, especially in Tokyo, is a daunting if not downright impossible.  On my recent trip to Japan, I spent four days total here.  I can't even say that is skimming the surface.  Last week, I wrote about some of the food you can encounter in one of the largest cities in the world.  I'll keep it to two areas that typify differences between the traditional and the ultra-modern.
Noise and quiet
I think this is the starkest contrast of what you encounter in Tokyo.  One minute I'm like a mini-sardine in a vacuum-sealed can in the subway. Next, I'm in a spacious, tranquil garden and tea house.  The most astounding part of this is how locals maintain their composure, no matter where they're at.
Our group had the privilege of experiencing the full effect of the public transportation crush during a Tokyo rush hour. This happened mostly because of several delays on the train schedule that led to chain reaction of crowding.
If you've ever seen the photos of subway workers pushing people into an already packed car, that was us.  I can't say if there was an official jammer present, but it wouldn't have surprised me.  I didn't take photos of this ordeal, mainly because I couldn't get to my iPhone to document this.  I'm just glad that I'm still alive to write about it here.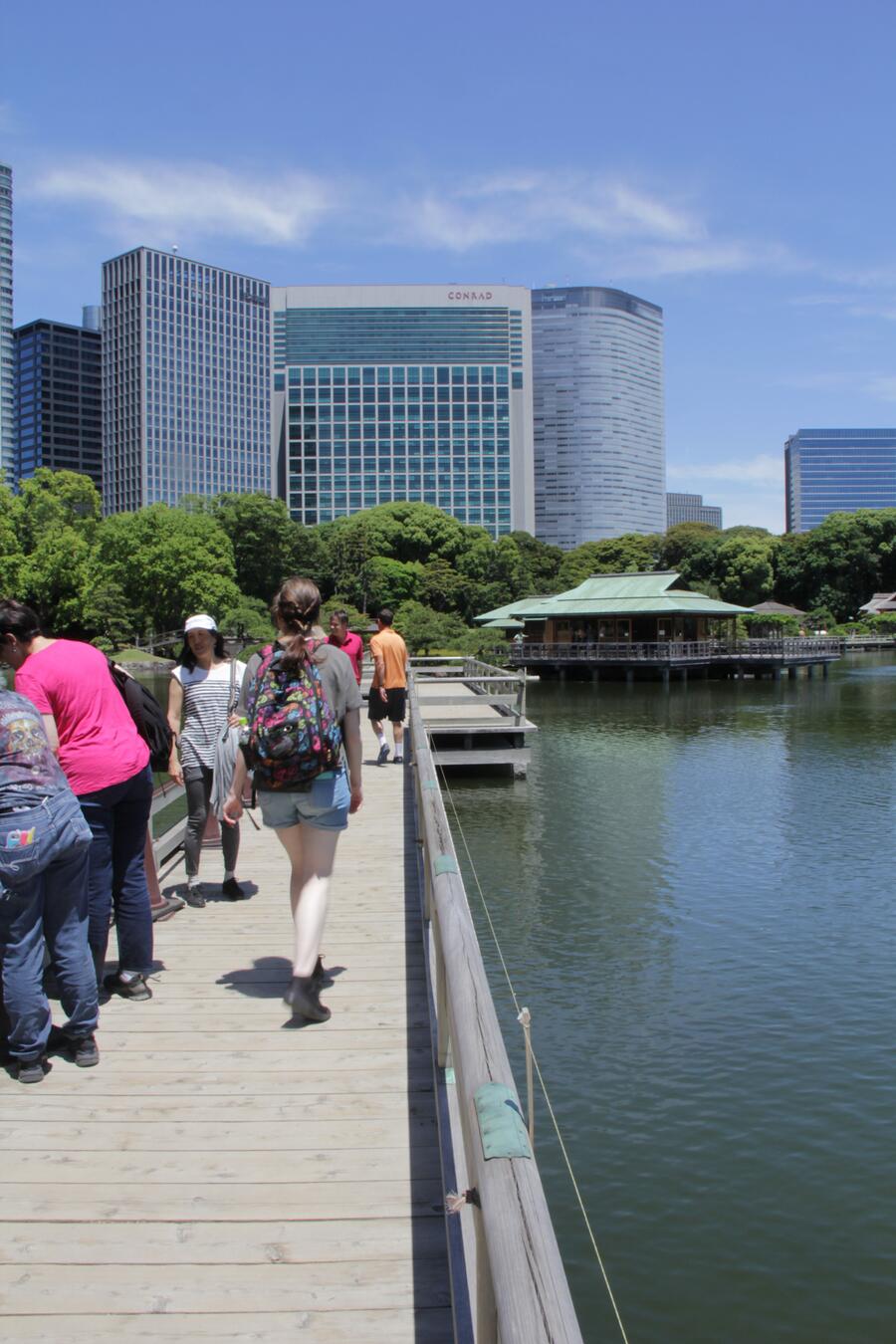 In contrast to this was the Hamarikyu Gardens, once the recreation grounds of samurai and royalty.  A green 62-acre oasis within urban concrete canyons, the park featured extensive lawns and tree groves.  That includes a 300-year old pine that is wider than tall.
After strolling through this beautiful respite, we arrived a small teahouse overlooking a large pond.  We sat on the perimeter of the tatami mat floor and enjoyed iced match tea with a decorative mochi.  It almost was too pretty to eat.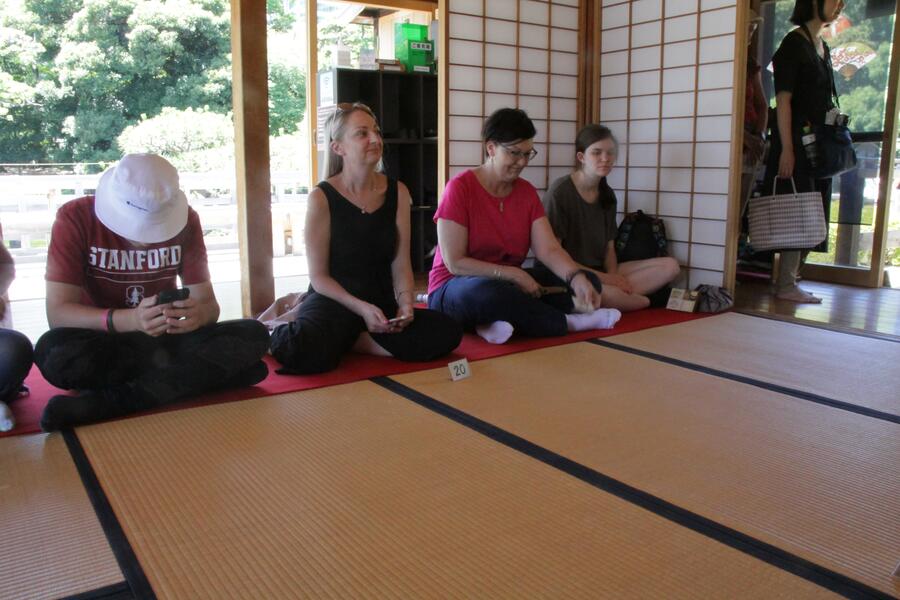 Of course, Tokyo has other beautiful gardens and parks.  But Hamarikyu was just what we need to get some balance from the frenzied city surrounding us.
Spiritual reverence and tech-craziness
Related to this value for the natural world is the world of the spiritual for the Japanese.  While many are not necessarily religious, about 80% attend Shinto shrines to offer prayers for life matters and issues.  The Shinto religion is exclusive to Japan. Its central idea of kami (spirits or essences) indicates that the sacred can be found everywhere and even in people.
In Tokyo, the main Shinto shrine is Meiji Jingu, dedicated to the Emperor Meiji and his wife Empress Shoken.  We learned about offering prayers and dedications here and did this whenever we visited a shrine elsewhere.  Some in our group including NLS bought fortunes written in Japanese kanji, which Mandy then translated for each person.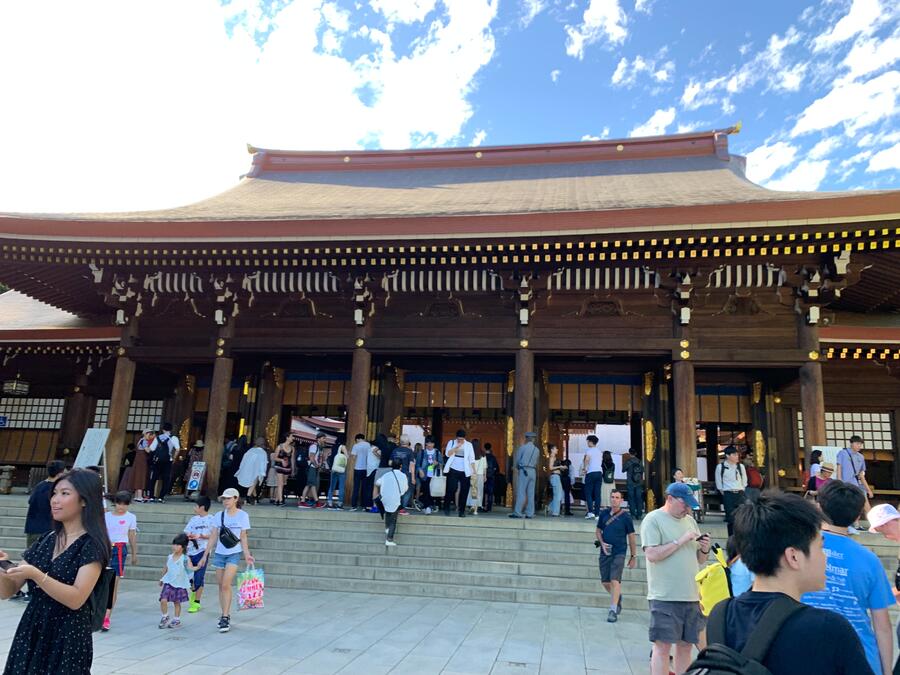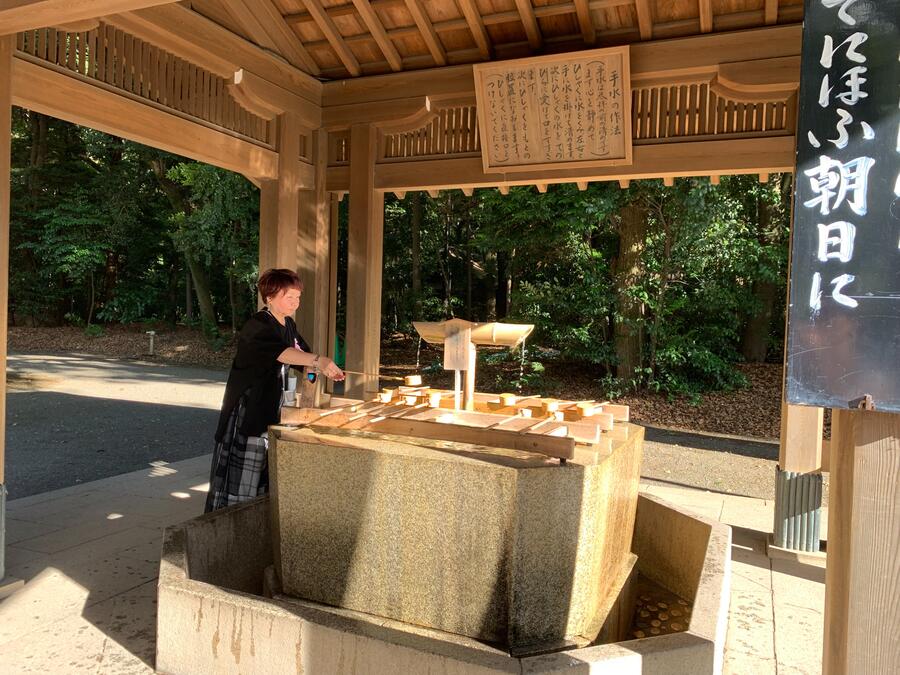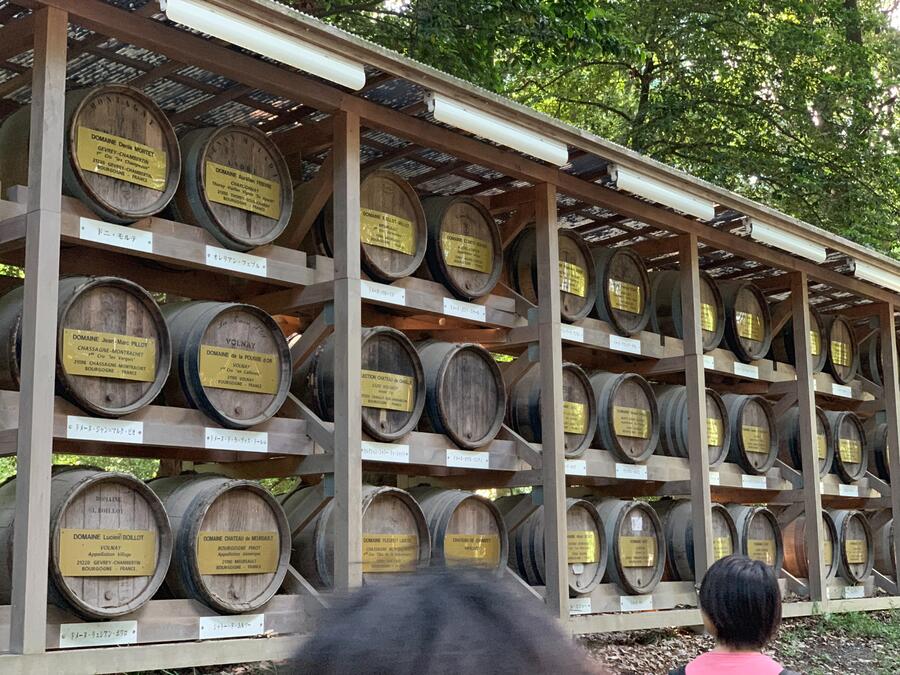 Close to the Meiji Shrine, in the Harajuku area, was a complete opposite of this tranquility.  The Kawaii Monster Cafe is essentially a pure display of sensory overload.  A fifteen-foot high and twenty-foot wide flashing neon cake featured female entertainers in equally outrageous costumes and an ear-splitting music.  I mentioned one dish served here, something that completely fits the environment.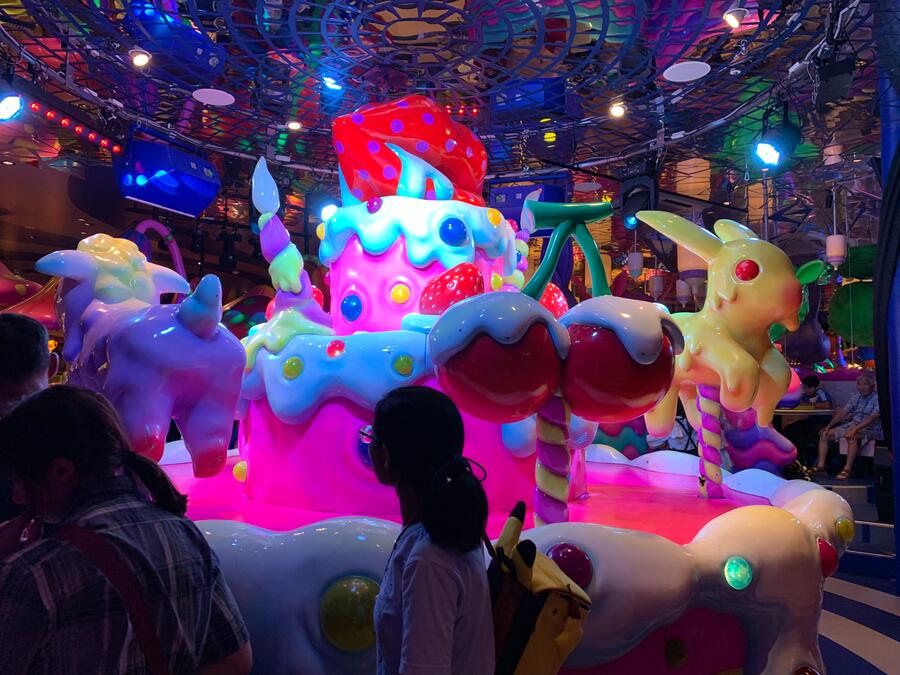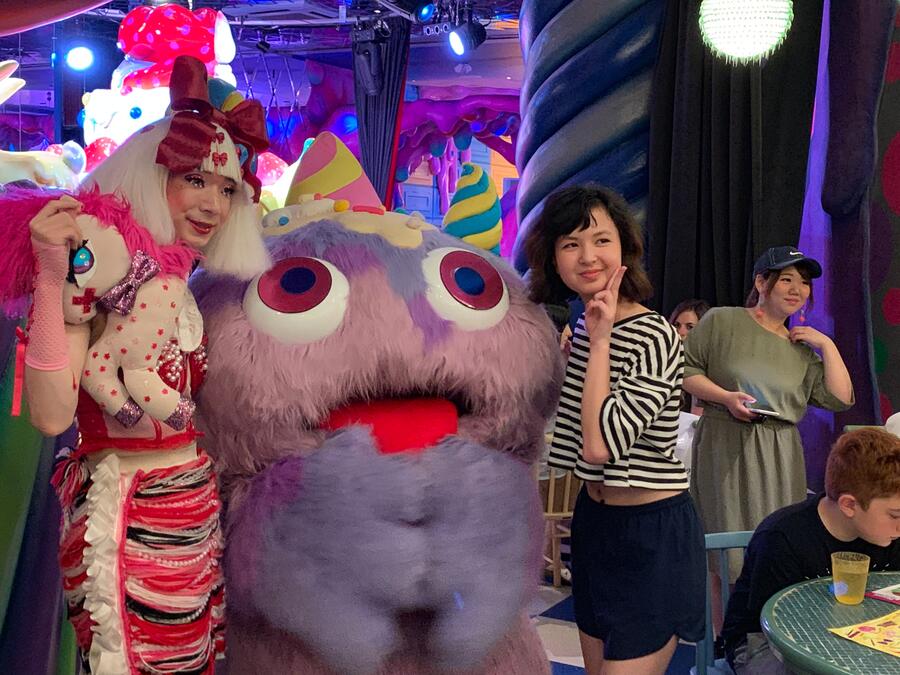 We visited the Robot Restaurant in the Shinjuku area toward the end of our trip. It was an even greater display of technology and noise.  It was something also very typically modern Japanese, with its siren-level sound system and AI-driven electric floats and mechanical animals.
If it were completely up to me, I would probably have done nothing but shrines and gardens.  But then I wouldn't experience the full Tokyo experience.