This week, I step away from travel and reveal a little from my personal life - in this case, sports.
Where my love of sports comes from
I cultivate an unusual love for sports. Many women of my age - a Gen-Xer, and I'll just leave it at that - don't share that.  I certainly don't have the working or encyclopedic knowledge that many fans have.
When you tune into any sports program, you will often see a woman among the men. They are by no accident young and attractive. At first, you think they are window dressing, just something to sustain the gnat-like male attention span. But then you realize that they actually know their stuff. I think the time has come - it's actually been long overdue.
That's what I wanted to do growing up - to be a sportscaster, or reporter, or something relevant to sports. But there weren't any when I was a kid. When I was in high school, only about a half-dozen of them combined worked on the then-fledgling ESPN channel and the local news. Then I heard horror stories about how athletes harassed female sports reporters in the locker rooms and basically treated them like crap.
So I let that dream go. Still, I kept loving sports and continue to do so to this day. I have my dad to thank for that.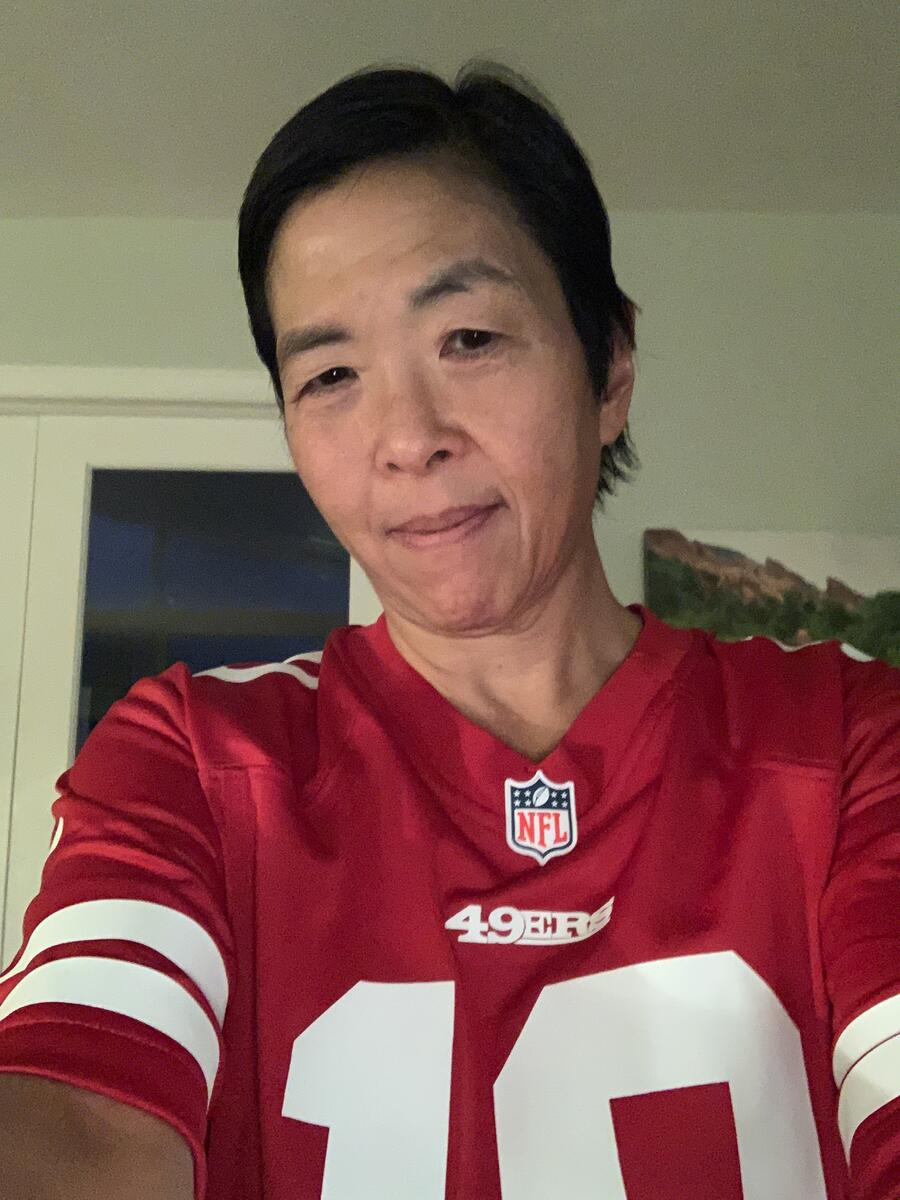 The sports bond with my dad
Long ago, I wrote that watching football and baseball games with my dad, even if I found the games themselves dull, bonded us. It took me a while to learn anything that would make me conversant with him - players, rules, strategies - but once I did, it was how we connected. Nothing else came close.
Going to live sports was even more enjoyable, because I would actually see him laugh, smile and even cheer for our teams. That's something I would hardly ever see him do at home.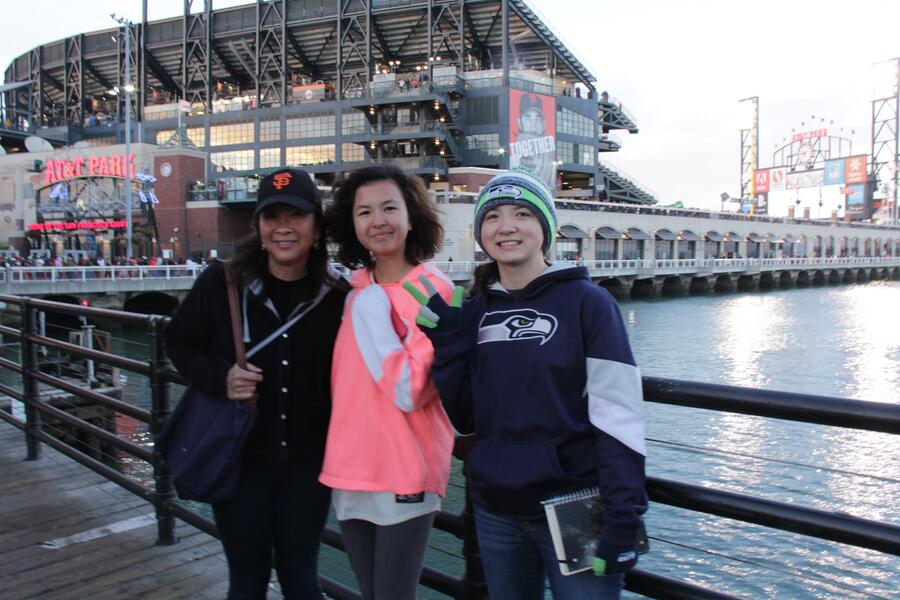 Now I share this with JRS and to a lesser extent NLS. Every year for the past twelve or so, we've gone to at least one Major League Baseball game, mostly at Coors Field. Of course, the Rockies' opponents for these games have almost always been the Giants. Now we've gone to nearly as many contests at AT&T (Oracle) Park in San Francisco.
Passing it on
JRS by far loves football and baseball more than NLS. While we both love the Giants, we differ as much as possible with NFL teams. She's a Seahawks fan, and I'm a follower of the 49ers. We will never come to other's side on this matter, but that really doesn't matter. Talking about our favorite baseball players and games more than makes up for the good-natured razzing we take from each other.
NLS doesn't care about sports teams or players, not even the local Denver ones. She at least shares that indifference with us. None of us like the Broncos, Rockies, Nuggets or Avalanche either. And she often doesn't mind coming along for the fun of it.
Of course, the difference between my dad and me and now my daughters and me is I have more in common with them. Sports isn't the only thing that brings us together, but it just provides another way for us to build a lasting familial relationship, and to sustain a long-standing Sakata tradition.