Since I had a job for two and a half years that required working in two Saturdays a month, my weekends were pretty shot. This was especially difficult to go up to the mountains to ski.  Even when I had time off, I was busy keeping up with other household and personal responsibilities. 
Now that I have the time to hit the slopes again, JRS and I just went to Keystone this past week.  One thing that was different, of course, was COVID-19.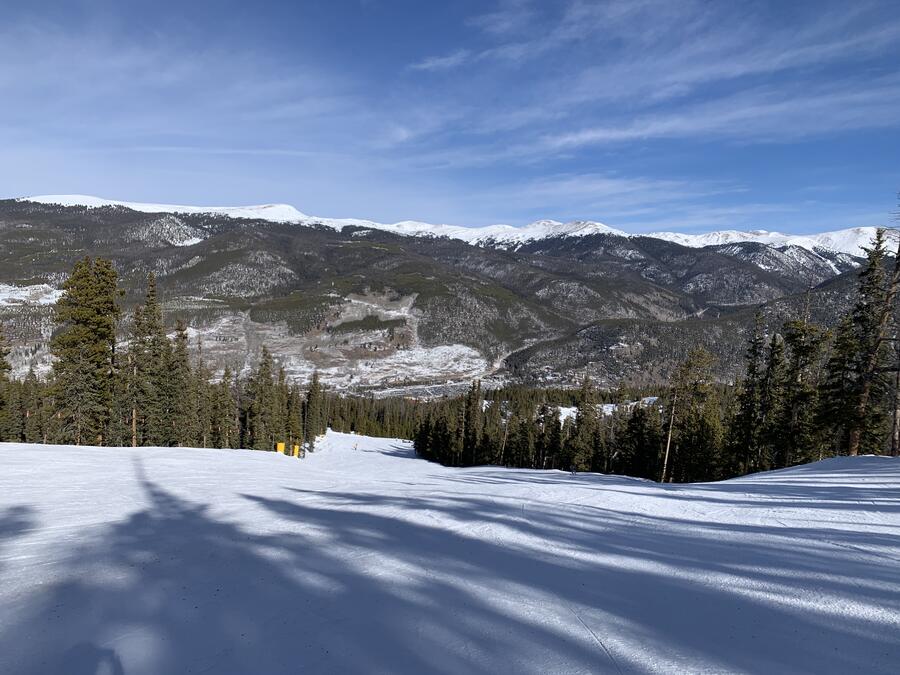 How to ski during COVID-19 and the week
With every ski resort in Colorado and probably everywhere else, you now need to book a reservation for the day.  This is for social distancing and crowd control.  You also need to wear some type of face covering, whether that's a mask or a gaiter.  It also helps if you go during the week versus the weekend, as we on a Tuesday.
Driving up around 8 AM, we didn't have to slog through the Interstate 70 traffic that increasingly characterizes weekend treks up to the mountains.  I predicted to JRS that we probably wouldn't encounter too many skiers at Keystone, because it's a weekday.
Well, I was a little off there.  Surprisingly, there were more people there than I thought there would be.  We even parked in a smaller lot that was more accessible to the ski runs, but even that was filled up in one part.  Once we got to the base and headed up on the Peru chair, it wasn't so bad.  The crowds that would normally be present at a base lift were just a fraction of what I normally see.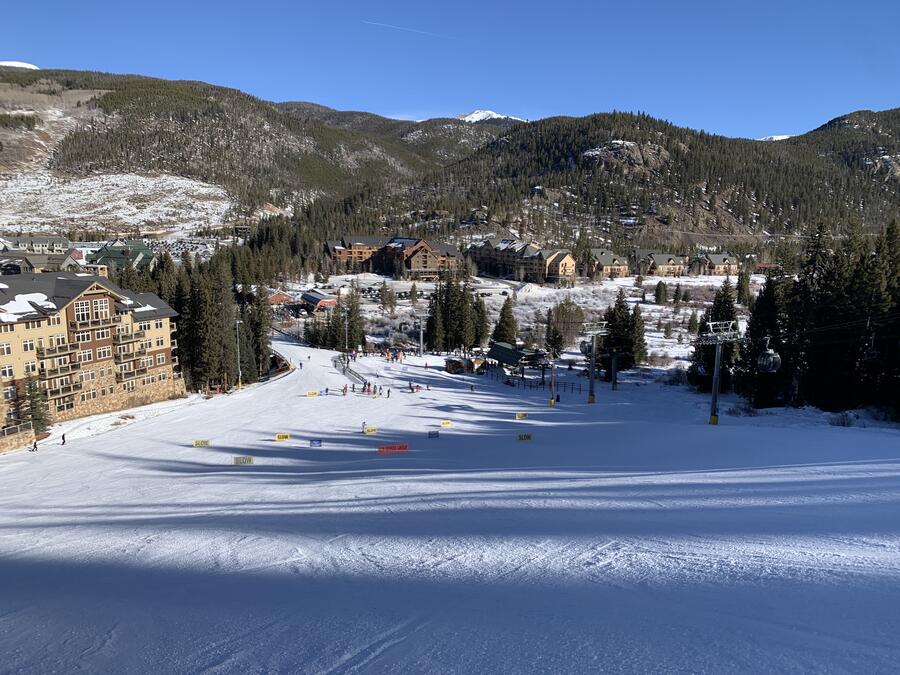 Some crowds and some snow
On the ski runs, people were spaced enough that I felt comfortable with the social distancing.  About the only time I felt uncomfortable was when we arrived on the Montezuma chair, and there were at least 100 or so skiers waiting in line.  The good thing was once we got to our place in the lift, only JRS and I were on the chair.  We didn't have to share with strangers.  We decided to avoid going on the enclosed gondolas and went instead for the open chair lifts, just to avoid being "inside." But I think that we would have been allowed to ride our own car, and not ride with others there either.
As far as the skiing itself, we haven't had much snowfall in Colorado so far, so a good share of the snow on the slopes was machine-made.  This doesn't make the best conditions, and there were more than a few crusty spots that I slipped on but didn't fall.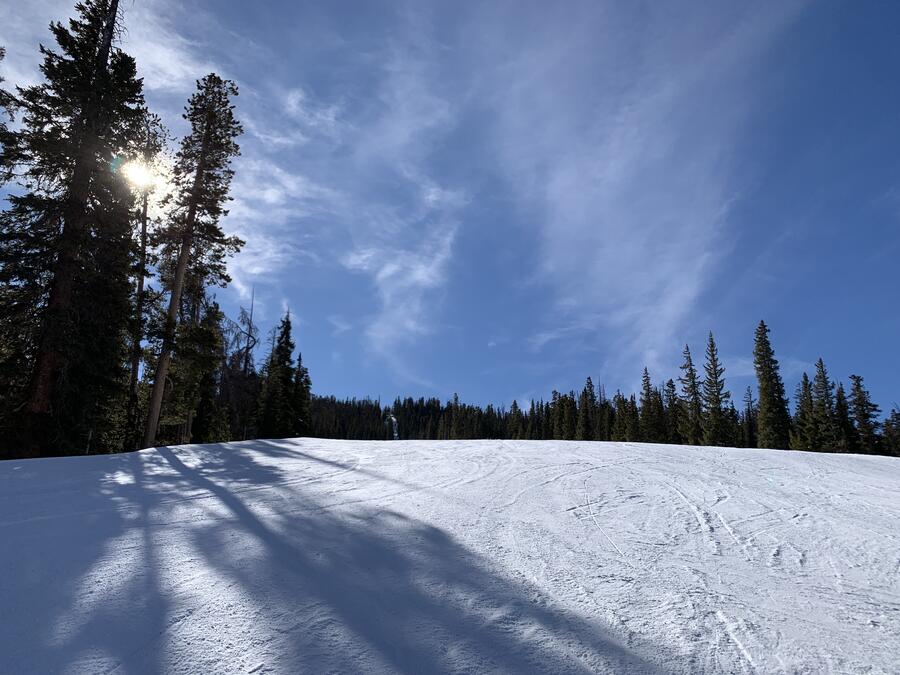 Yes, I can still ski, bad knees and all
I'm a decent skier, roughly intermediate-advanced.  I can't do runs with moguls, because my bad creaky knee joints just can't handle that kind of challenge.  But I can do fairly steep runs, and that's how I spent my time skiing at Keystone.  I skied down two runs near the Outback gondola, Prospector and Last Alamo.  We ended the day on a black diamond, which gave me pause, but I managed to ski down it without any problems.
At some point, we'll go to Breckenridge and ski there, probably in February.  I just hope it will be as crowd-free as it was on this day at Keystone.
(Note: I apologize for the lack of photos.  It's not that easy to take pictures in full ski gear, especially with taking off and putting on the gloves!)