Several months ago, I went on Norwegian Cruise Lines' latest ship, Norwegian Prima. I was excited to discover a ship that was completely different from any others in its fleet and experience a new-to-me cruise line.
Well, a few problems at PortMiami's check-in and the onboard booking reservation systems essentially left me without specialty dining, show reservations or even time on the go-kart track. For three days, I didn't get to do much except have one meal at the teppanyaki restaurant Hasuki.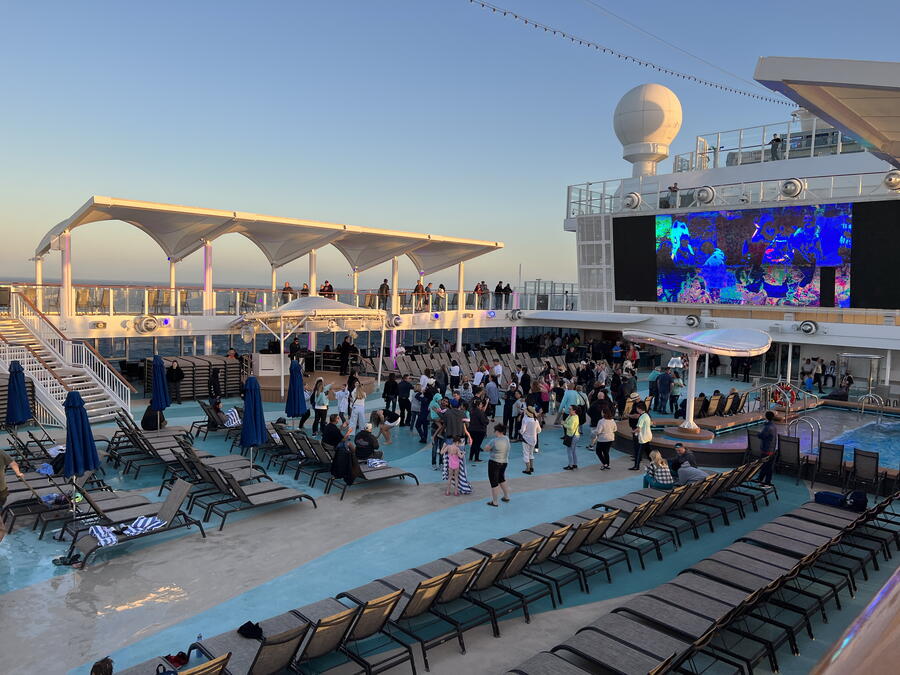 It then comes as no surprise that when RAS and I decided to go on a 7-night cruise to the Mexican Riviera, I chose to give NCL another try – this time, on Norwegian Joy.  
Granted, Norwegian Joy is not quite the same as Norwegian Prima. It's slightly older and in a different ship class.  But they share many of the same activities and amenities, and so it was my privilege to enjoy those things I didn't get to a few months ago.
Here are just a few of the things that I've experienced on Norwegian Joy: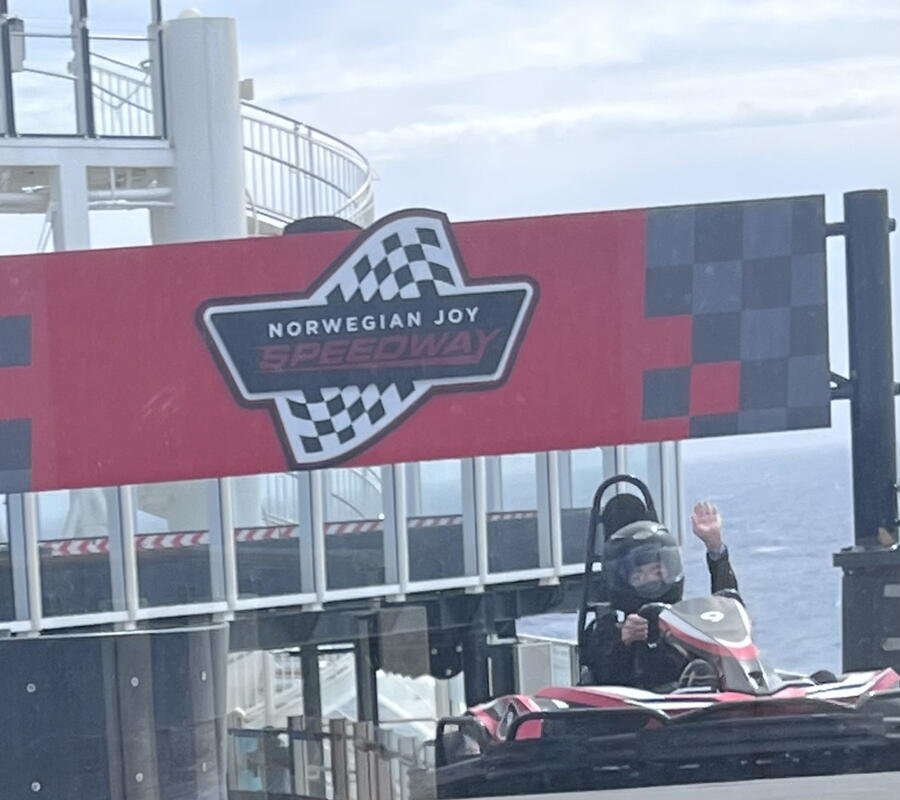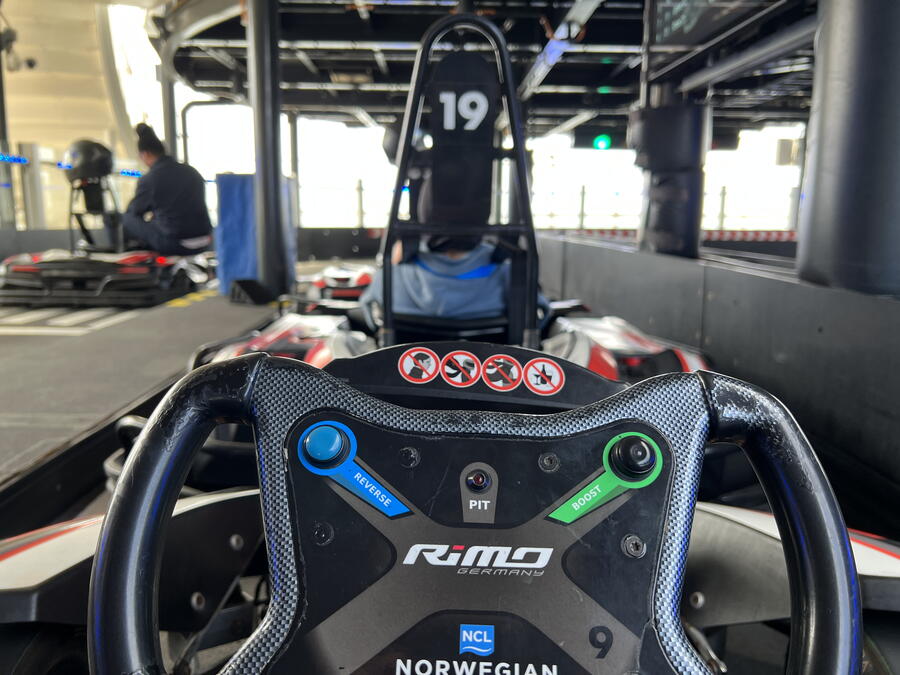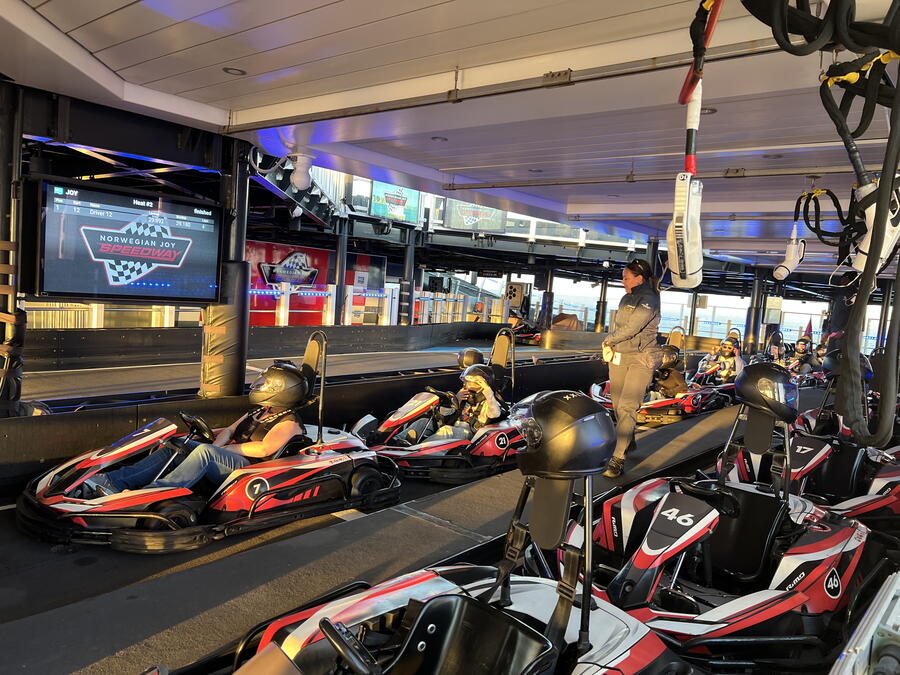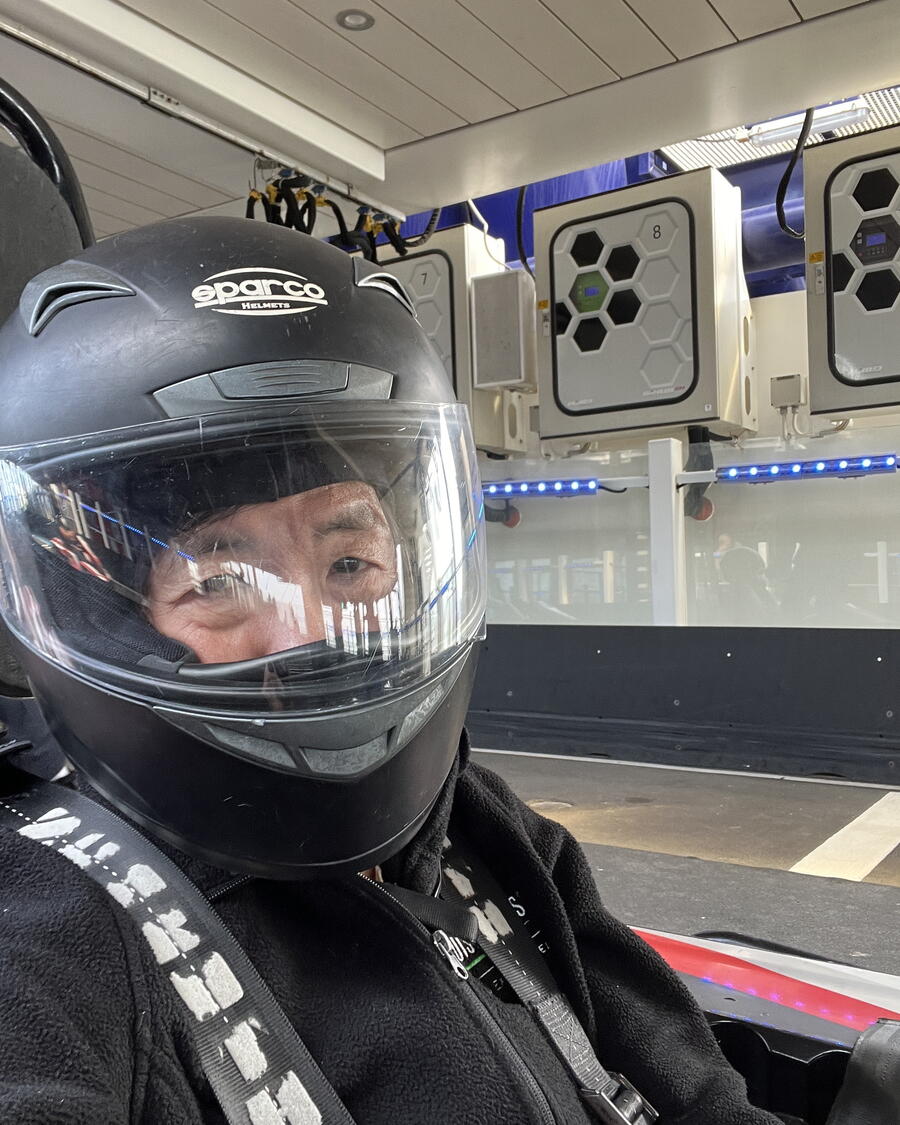 The go-kart raceway 
I didn't get to do either of these onboard Prima, even though I could have been waitlisted and might have. With seven days on Joy, I had the opportunity to do that on our second day on the ship…and it was a blast.  Going around tight hairpin turns was a bit tricky without thinking I was going to crash into the sides, and I ended up last out of seven drivers. But that didn't matter. If you have an adventurous spirit and don't mind going a little fast on a small racetrack, it's worth the $15 extra to do this activity.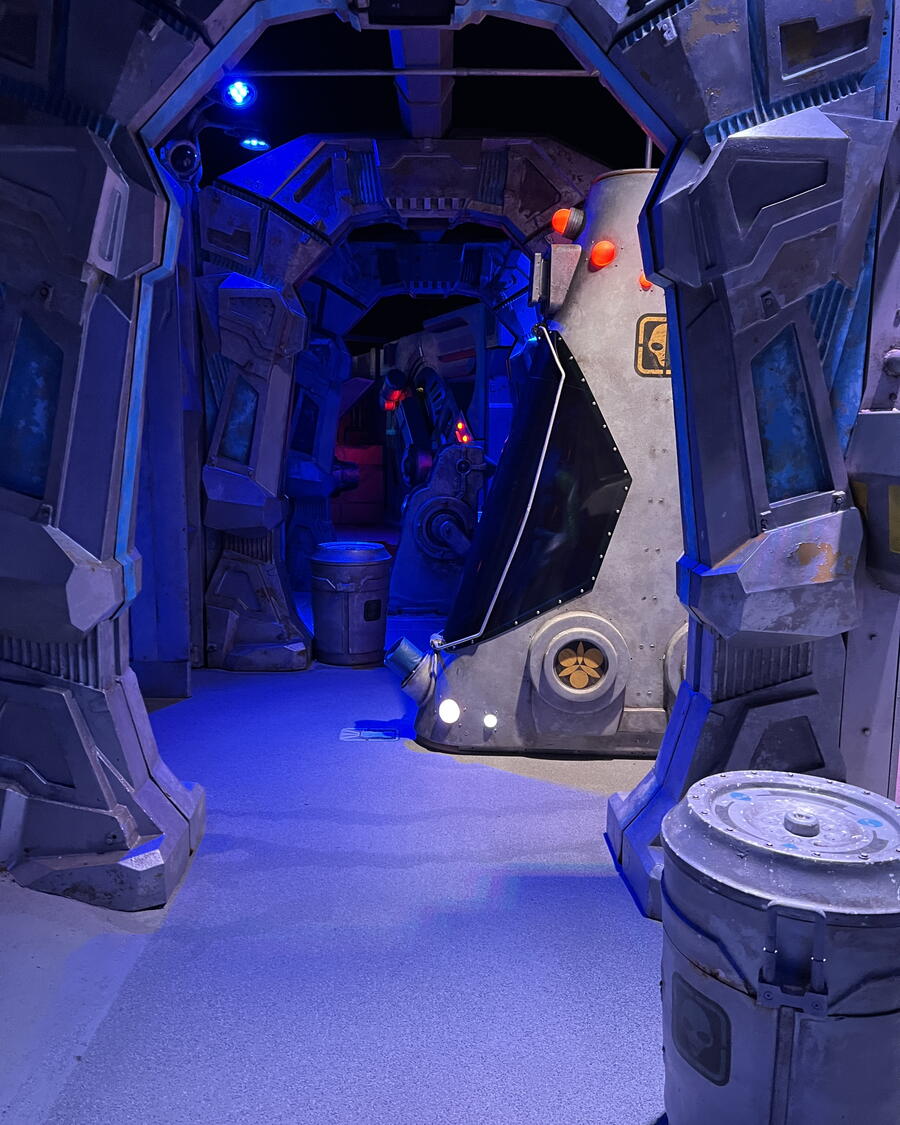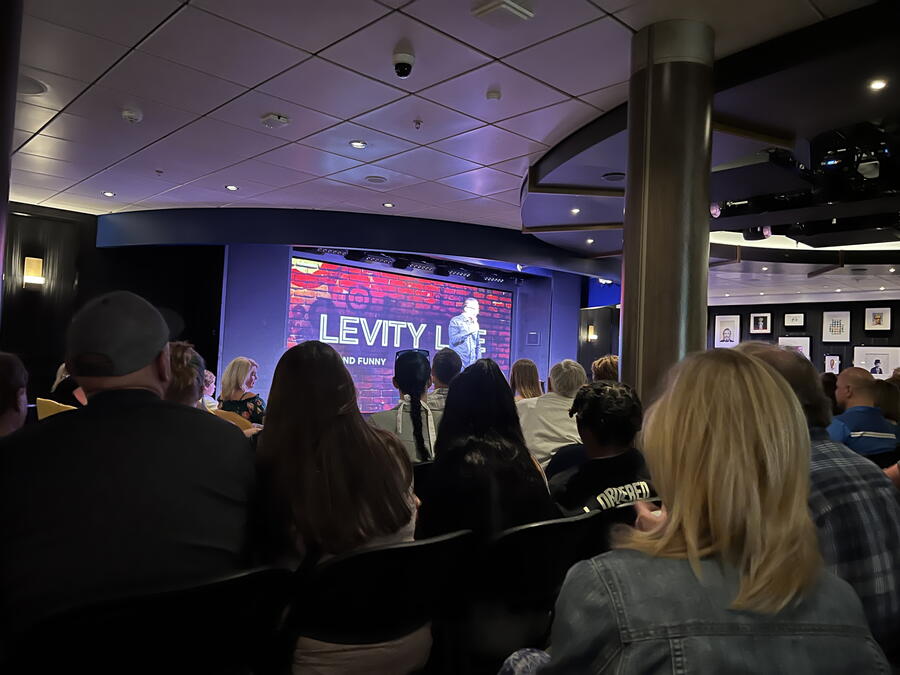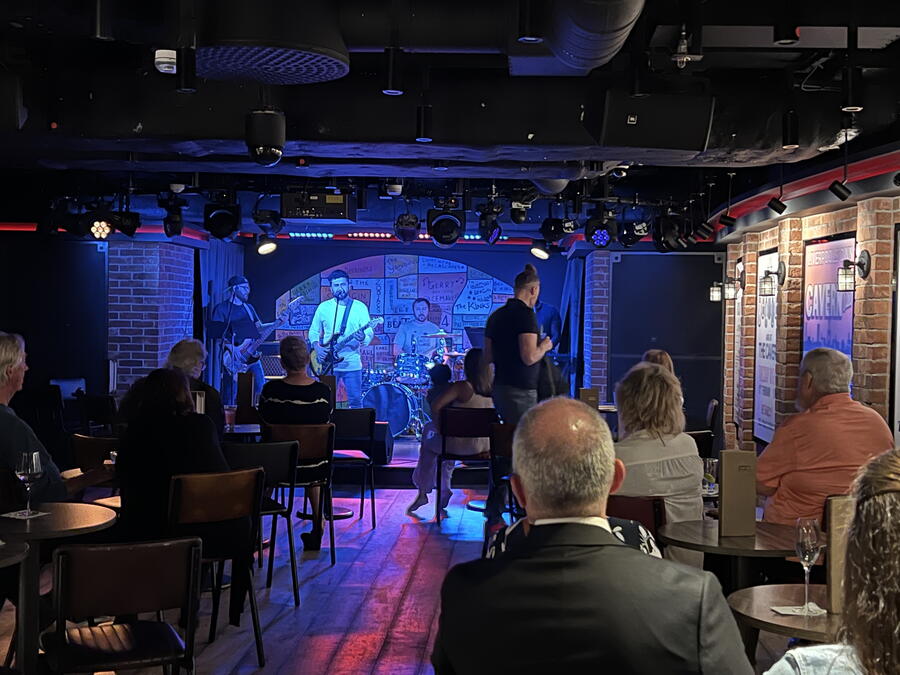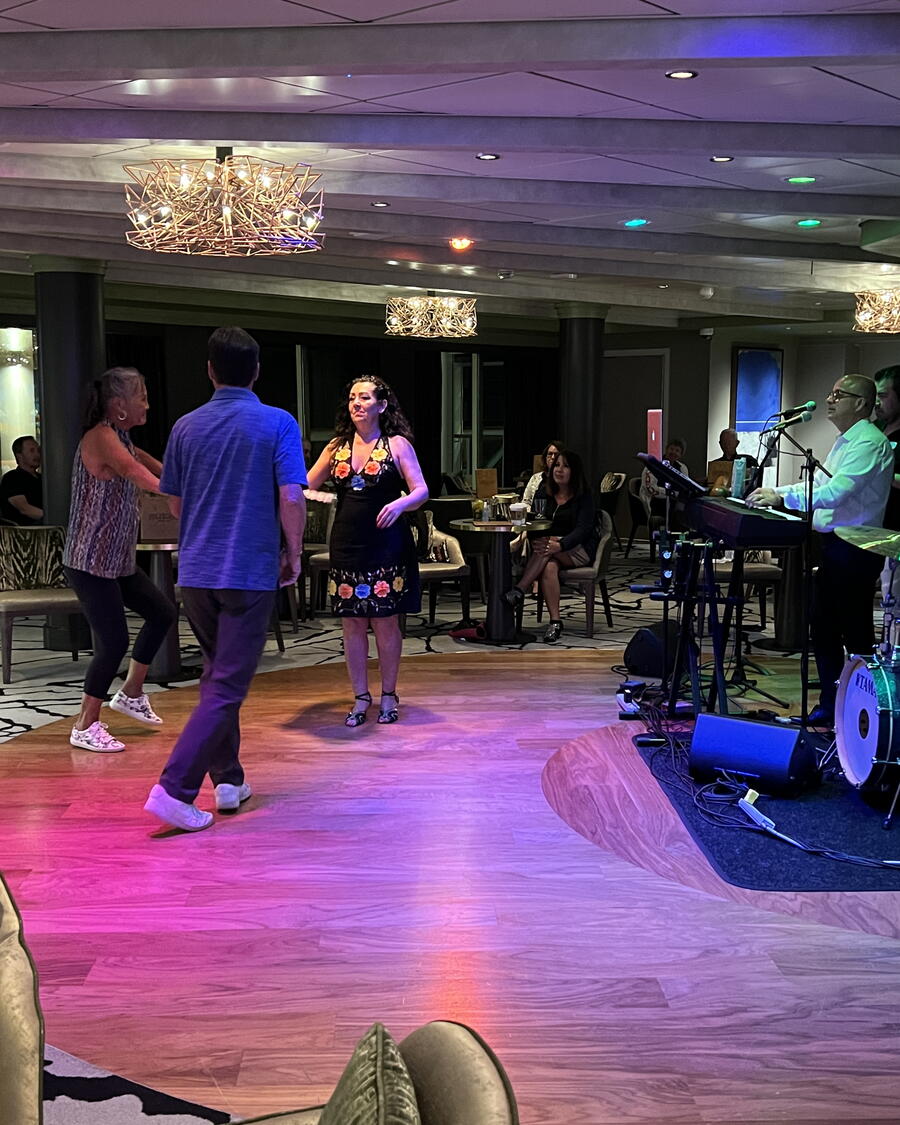 The entertainment
Options for entertainment differed on Prima and Joy. Whereas I could have seen a Donna Summer tribute or and percussion dance program.  Here, we got to see four different shows – "Footloose," a fun adaptation of the 1980s hit movie (with all of the music from the soundtrack); "Elements," a Cirque du Soleil-style acrobatic show; and standup comedy in the Social Club;. You must get a reservation for these programs. Unfortunately, I wasn't able to take pictures of the first two productions. Other venues like the Sugarcane Bar have live Latin/salsa music. And there is a laser tag maze as well as a virtual reality arcade.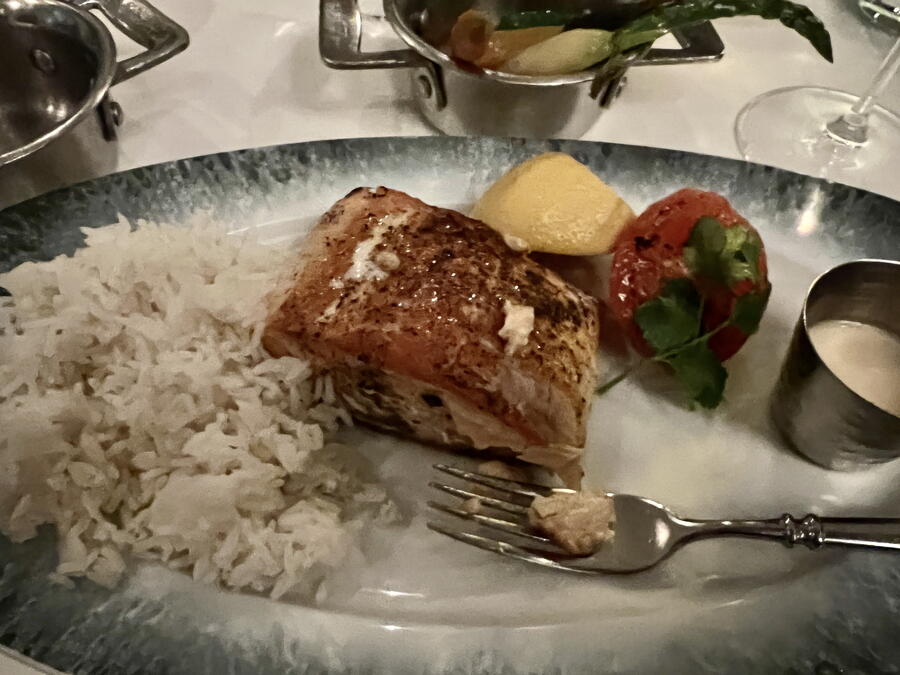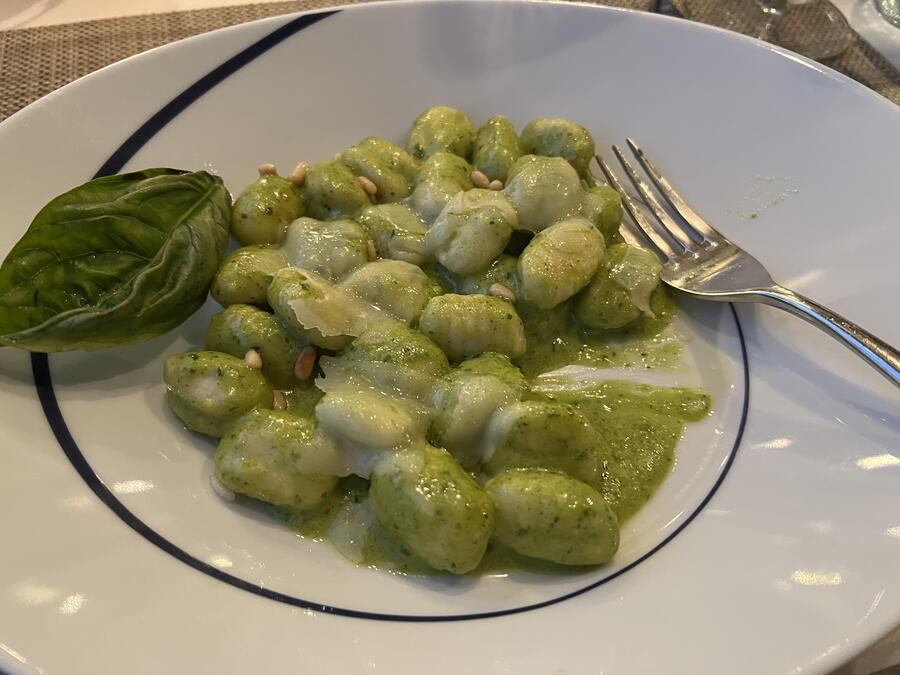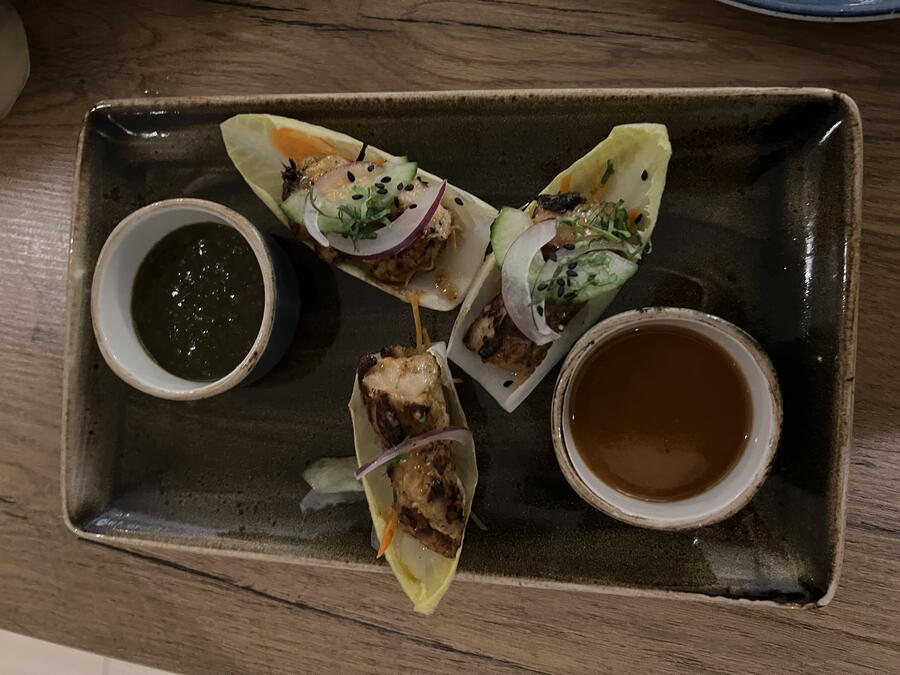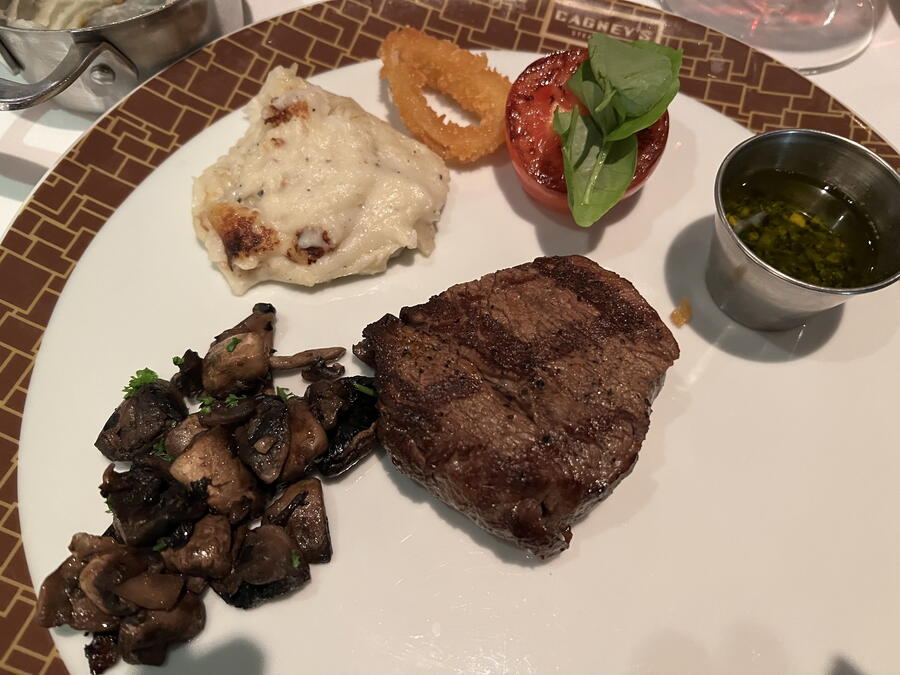 The specialty dining
More than anything, I was anticipating a specialty meal on Prima, but everything booked up on the three-day sail. On Joy, we dined at the seafood venue Ocean Blue, the multi-ethnic Food Republic, the Italian La Cucina and the Cagney's steakhouse. I'll go more into detail about each on with my usual food-oriented post, but I'll just say for now that some were worth the extra cost, and some not so much.  If you get the standard Free at Sea package, you'll get two of these meals to enjoy.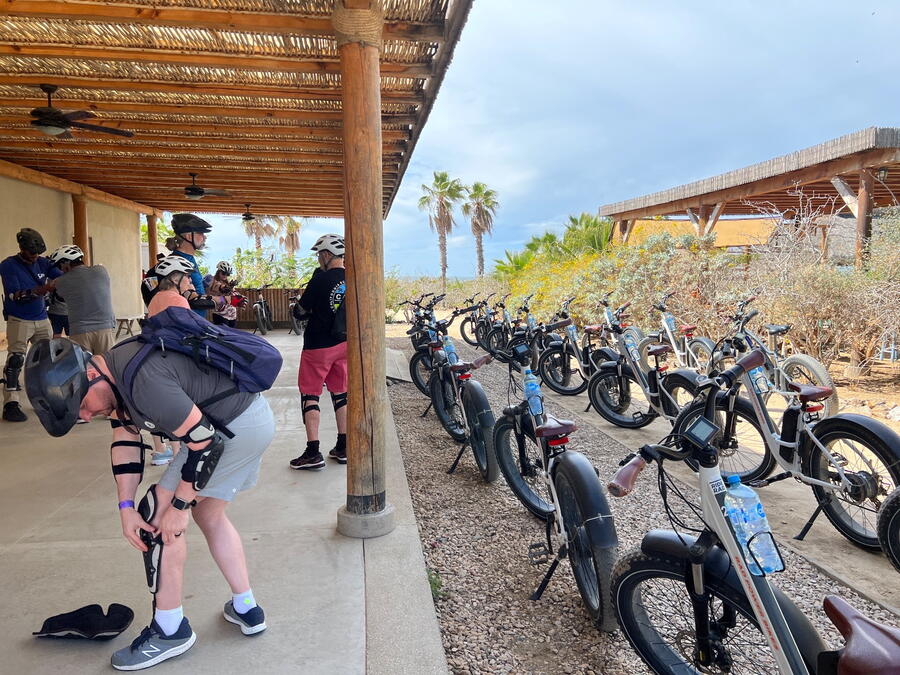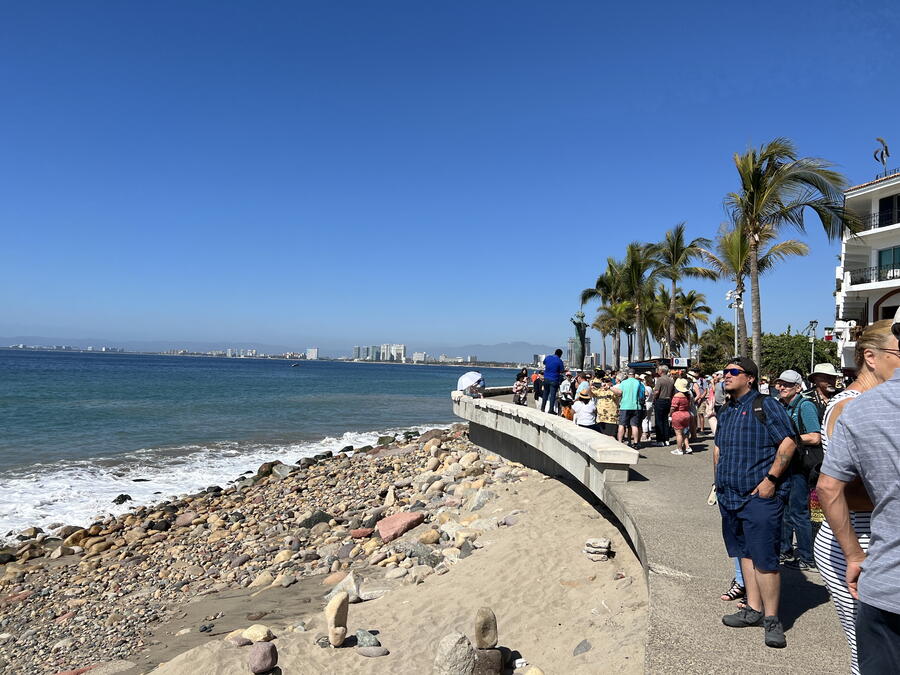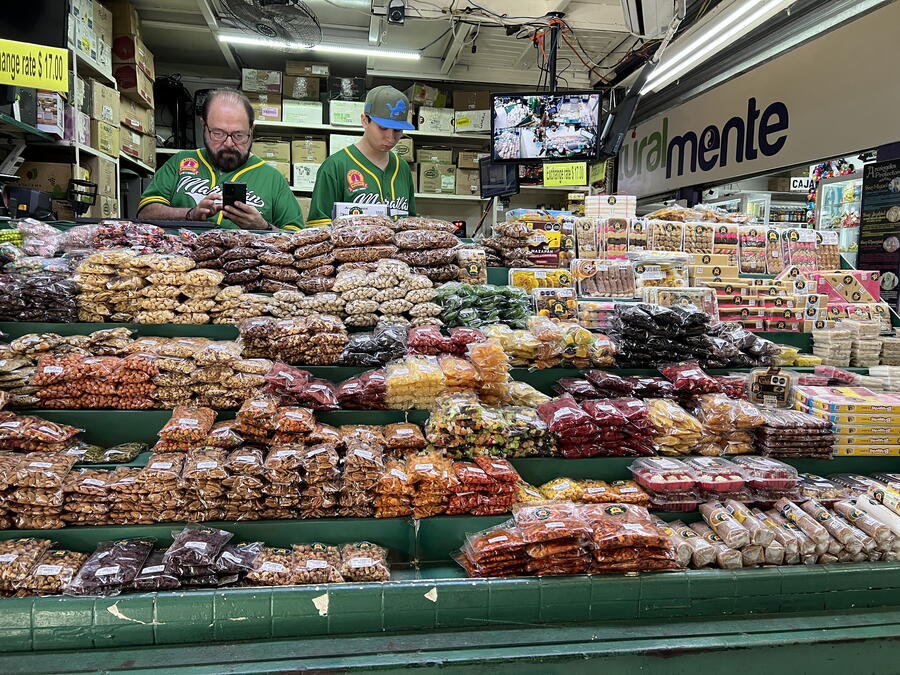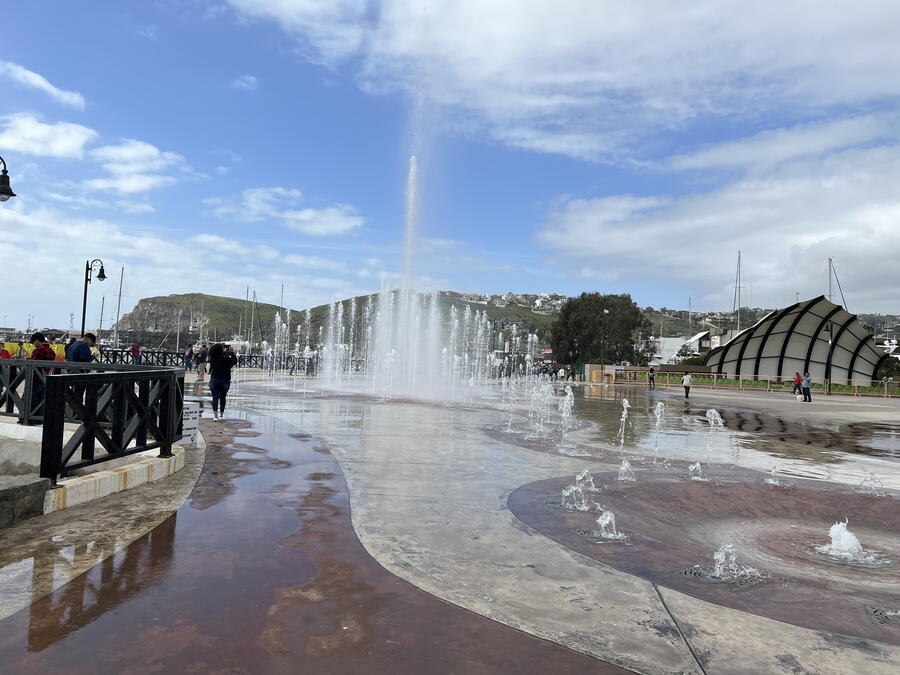 The shore excursions
One great thing about Norwegian, unlike its mass-market competitors Royal Caribbean and Carnival, is that you get shore excursions credit if you get their Free at Sea package.  This makes it a little easier to decide on going with one of their cruise-organized activities instead of on your own. We chose two of them – an e-bike excursion on the beach outside of Cabo San Lucas, and a tour of Puerto Vallarta with a tequila tasting. Both were worthy of our time and money. I would say that the bike excursion was more suited to me. We then chose to explore on our own in Mazatlan and Ensenada, which were adventures on their own.