I'm writing about another park close to home, North Table Mountain. Of all the Open Space parks in Jefferson County, it's probably has the most-kick-butt beginning of anyplace.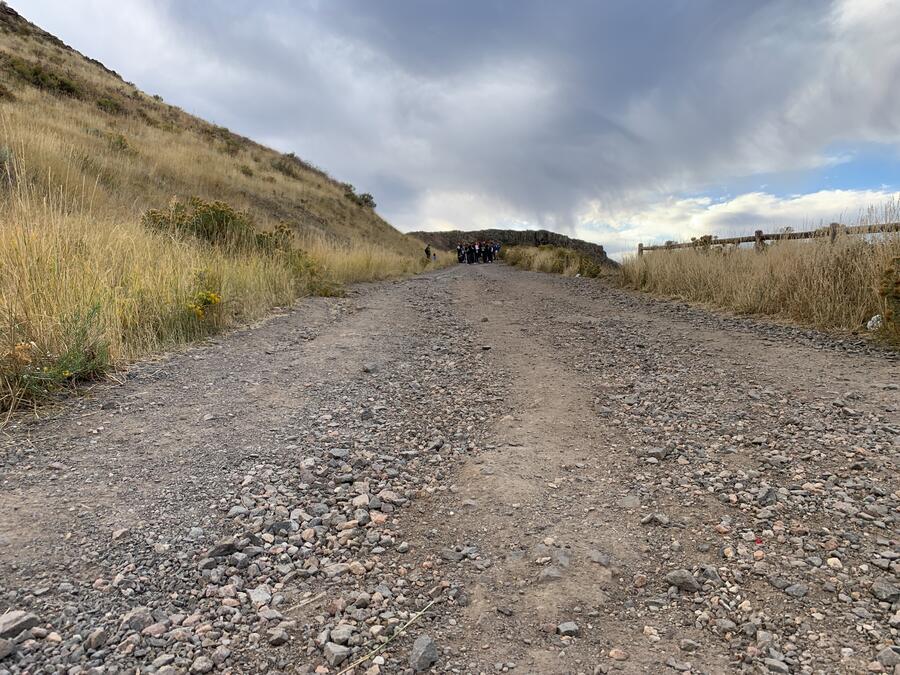 That's because when you drive into the main parking lot, just off State Highway 93 outside of Golden. you come face to face with two directions on the same trail, North Table Mountain Loop. Head north, and you'll skirt along some gently rolling hills on an initially flat surface.
Head south, and you'll wonder what possessed you to climb the monster that's now in front of you.
This portion of the trail will test anyone's fitness, even those at the Ironman level. The grade is roughly 25%, or 14 degrees. It doesn't seem that bad, but its distance is where the challenge is. It's about a half-mile to two-thirds of a mile of straight ascending. There aren't any flats or leveled-off areas, unless you stop off at the side. I've hiked this part of North Table Mountain, about five times, and I always have to stop.
So why put yourself through this torture? Because your reward will be this jaw-dropping view. Plus, you'll feel great that you conquered such a daunting physical challenge.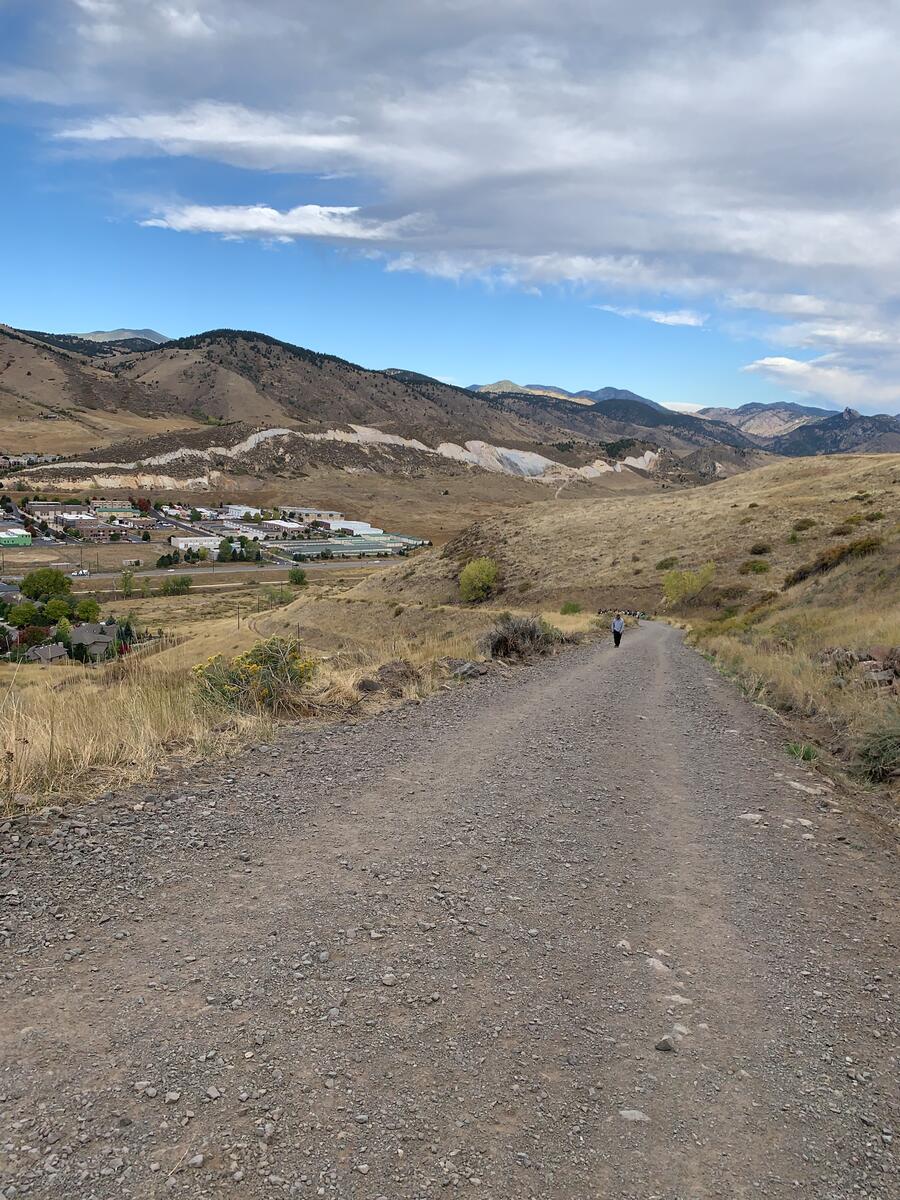 Also, when you get to the top, you'll have many flatter options for trails. You can continue on the North Table Mountain Loop, which is about 8 miles total and features varied terrain and trail difficulty. Or you can opt for the Tilting Mesa Trail, which is where I like to go for a run along the gently sloping prairies. It then meets up with the Mesa Top Trail, which bisects the upper third of the mesa and connects to other trails along the way.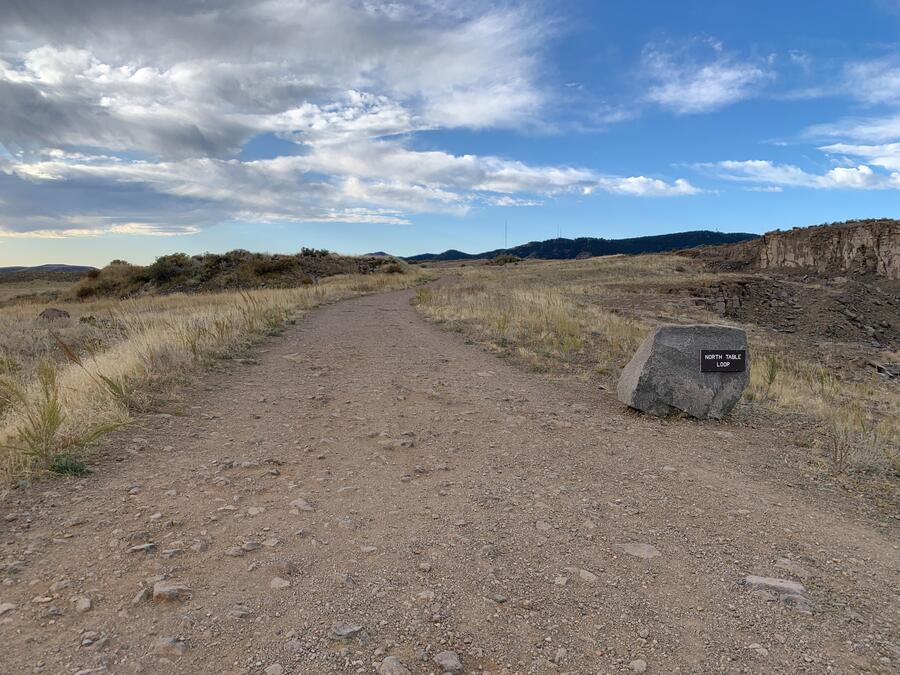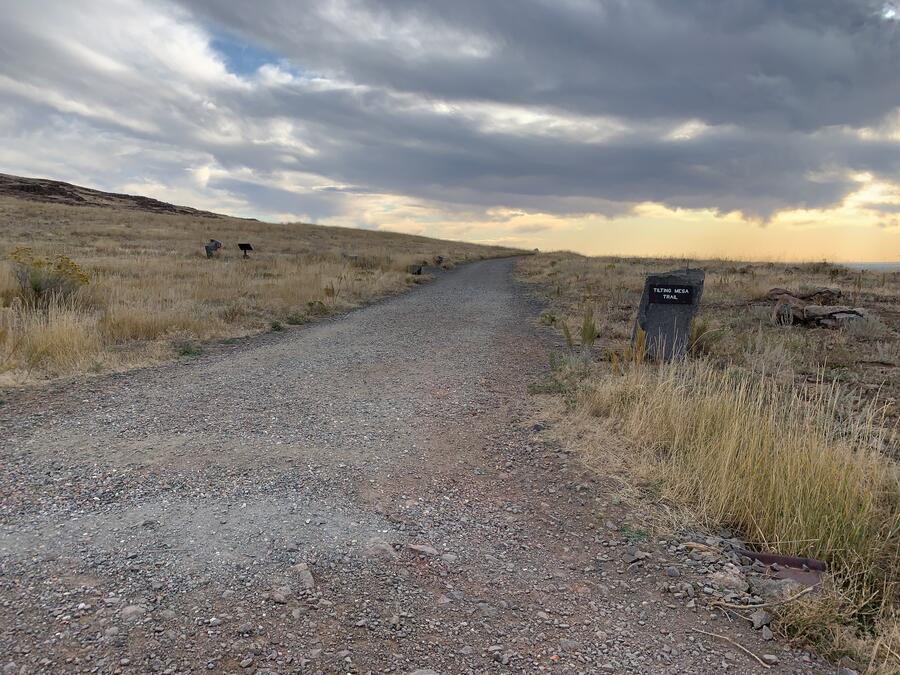 Just like with other trails in Jeffco, mountain bikes vie with hikers and walkers for space. Luckily here, nearly all the trails are unusually wide. That means everyone can share the road and not fear a collision.
A word of warning: rattlesnakes love this area, so be careful where you step. If you encounter one of these slithery creatures, the first thing to do is freeze. Hopefully the snake will just creep away, but if it doesn't, slowly move away from the it or at least from where the sound is coming from.
Some other tips for North Table Mountain:
Even if it's overcast and slightly cool, always take water with you. Since there is literally no place for shade on the mesa, you will get thirsty and hot.
Related to this tip - the weather can change in a flash, so dress in layers and take a backpack to store clothing as needed.
Try to go during the week if at all possible. Even the ample parking in the lot fills up to the point that people need to park at a dirt turnout up Highway 93, a quarter mile away.
Thirsty after your hike? Head into downtown Golden and have a microbrew beer.  My favorites Golden City, Cannonball Creek and Mountain Toad.