As a native of Northern California, I didn't know about In-N-Out Burger until I went to college in Southern California.  Until then, my idea of a good burger was a Wendy's single.
I attended Pomona College in Claremont, which had about three In-N-Outs within a five-mile radius, so it was inevitable that I would try one.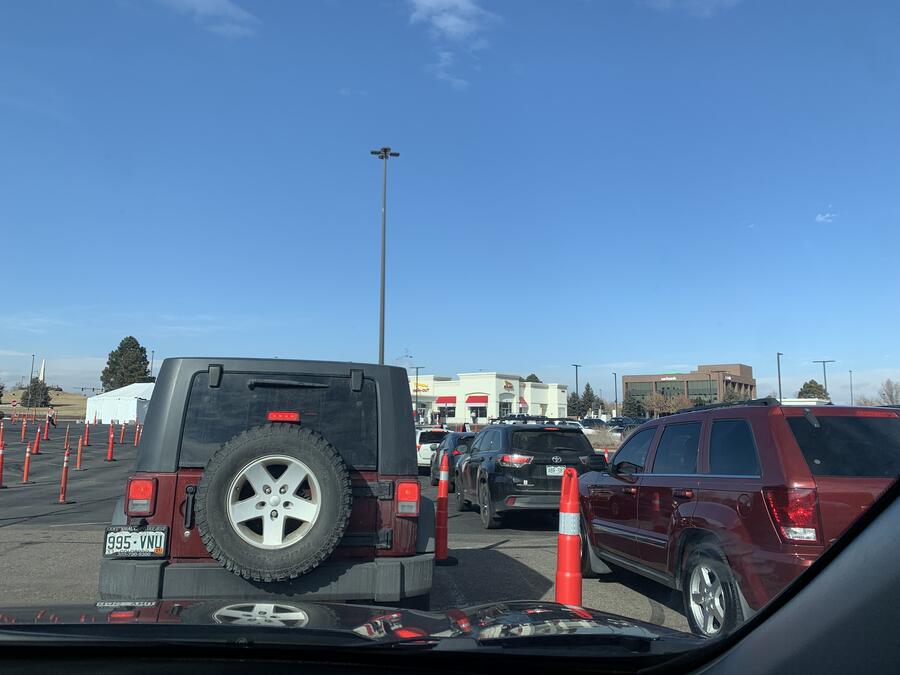 My introduction to In-N-Out Burger
At that time in the mid-1980s, they only operated in a relatively small region in eastern Los Angeles County.  Since 1948, when they first began in Baldwin Park, they have been a family-owned business and remain so to this day, eschewing the trend to go public or become franchised.  
Early on in the semester, some friends and I piled in the car of one of the few freshmen we all knew on campus.  The Claremont In-N-Out was just a mile down from the college, but we just wanted to take advantage of the convenience.  When we finally got our meal, each in a cardboard box with a Quarter Pounder sized sandwich with gooey American cheese and a fresh iceberg lettuce leaf and tomato slice and French fries overflowing from a shallow, grease-stained paper boat, I took a bite…and thought it was OK.
Yes, I was slightly underwhelmed with something many of my local friends had built up to be the epitome of burger-dom.  But as I became a SoCal resident over the next ten years, I grew to love In-N-Out, and it became my preferred fast-food meal when I was in the mood for it.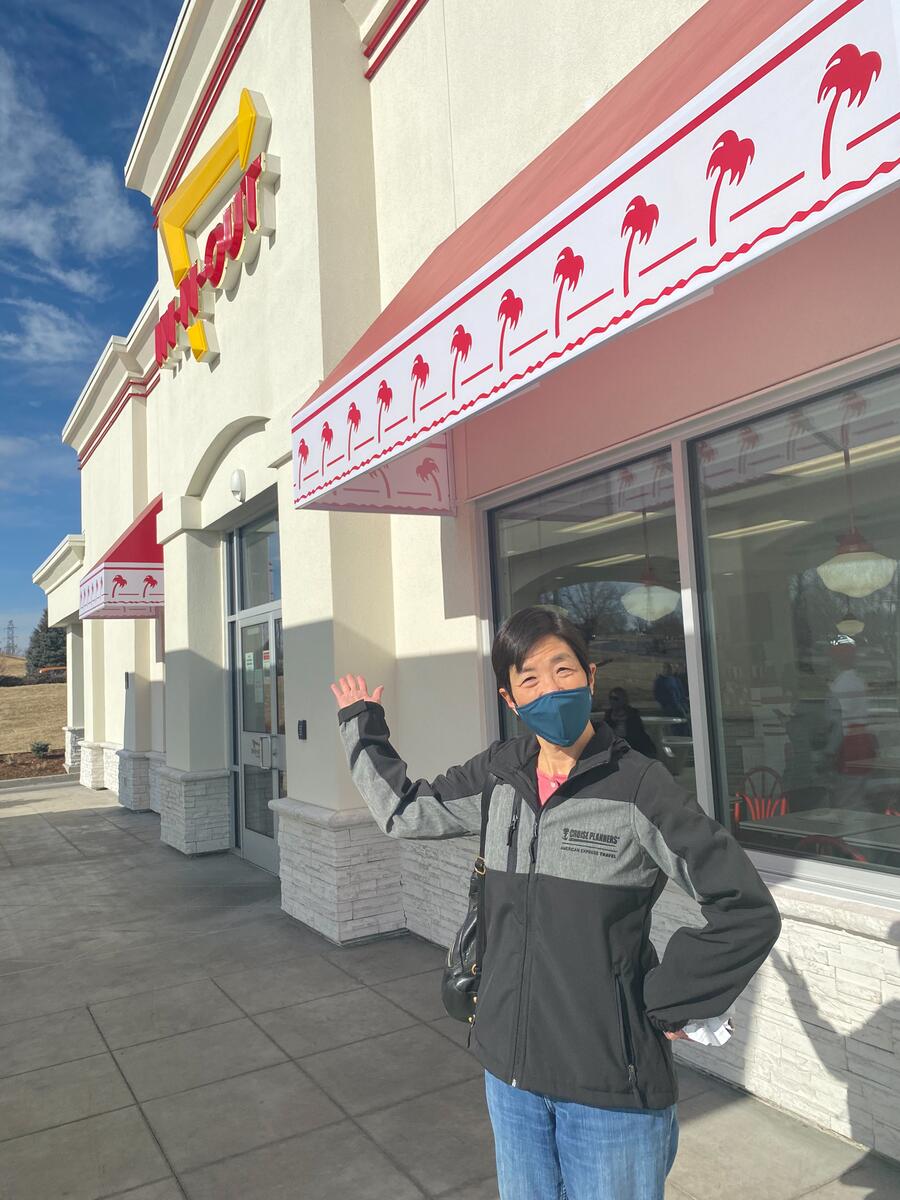 They finally arrive in Colorado
Eventually, the In-N-Out empire grew and landed in Northern California, Arizona, Nevada, Utah and Oregon.  Curiously, they leapfrogged over Colorado and New Mexico to open in Texas a few years ago.  But they have finally arrived here in the Denver and Colorado Springs area, and I can enjoy having one again and not have to wait until I go to California.
At the time of this writing, there are two In-N-Outs open in Colorado, with a third debuting soon.  Five more will open over the course of the next year, all along the Front Range (from Fort Collins to Pueblo).  I knew there would be hyped-up enthusiasm for them, because In-N-Out has devout fans all over the country, especially all of those expat Californians like myself.
But I had no idea how crazy it would be.
When the Aurora location opened up November 19th of last year, we watched the news reports that revealed 12 to 14-hour waiting times.  Fights broke out among impatient patrons.  Since the restaurant is located in a large mall, most the cars snaked well past the drive-in area and all around the surrounding parking lot.  Obviously, we didn't even try.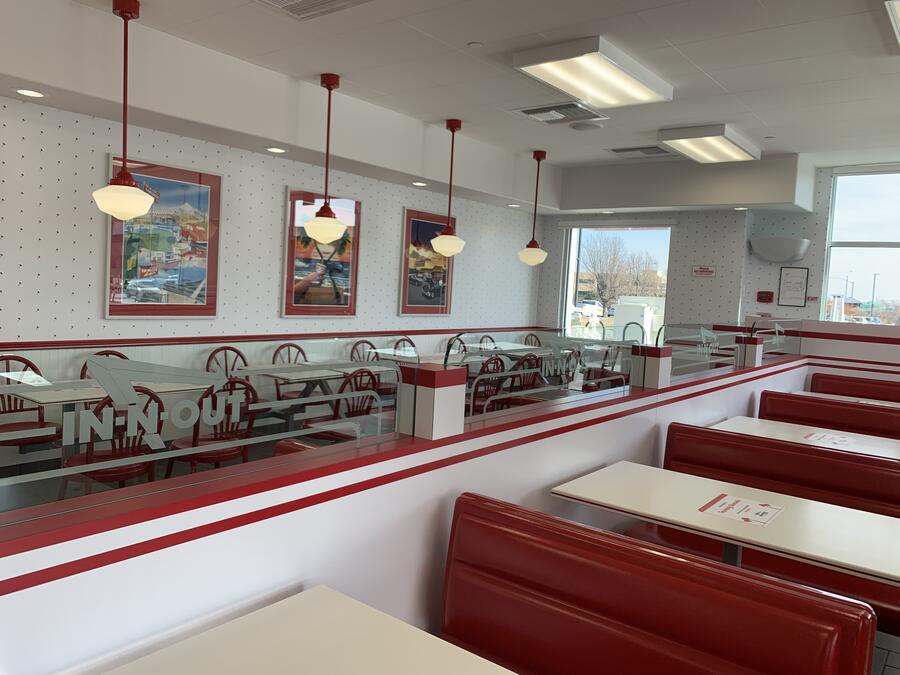 Our quest to get a dang hamburger
Over the last few months, I attempted to visit with RAS, then my kids, then just NLS.  Each time the lines were just too long and not worth the several hours' wait, even with the 30-minute drive to Aurora.  
Finally, RAS and I were visiting friends in the area, and we decided to give it another go.  As we approached the restaurant, the line looked much shorter than any other time we visited.  Initially we waited in the segmented lines that let only so many cars through in different groupings.  We then noticed that the line to order indoors was practically non-existent.  I hopped out of the car, entered inside and discovered there were only five people ahead of me to order.
Once I got to the counter, our order was ready to pick up in about 20 minutes, which was probably half the time we would've spent in the drive-through.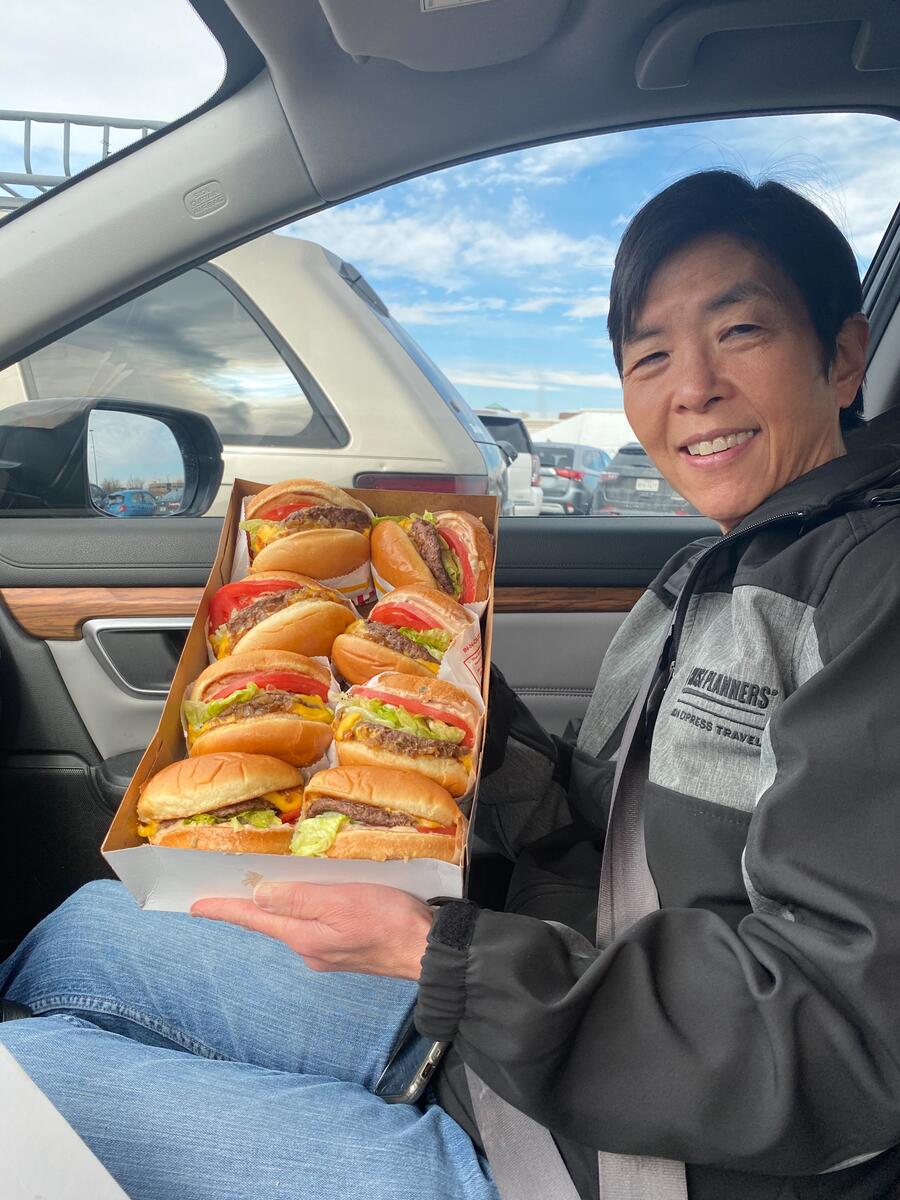 Why the fuss?
You might be wondering why In-N-Out engenders such loyalty and time spent (wasted) to get a simple burger meal.  I have my personal theories about this:
1.)   There is a certain mystique about them - Unlike McDonalds, Burger King, etc., you can't get In-N-Out everywhere.  The lack of availability plays into the scarcity issue and makes them more desirable.  Plus, people who don't live in the American West always want to know what the fuss is all about.
2.)  It's a good freshly made burger - You know that when you get an In-N-Out, it was prepared on the spot, not sitting around under a heat lamp.  It does taste like it was just made for you, like you would prepare at home…but with a lot more tastiness.
3.)   The "secret" menu - For real In-N-Out fans, their experience isn't complete unless they've ordered from the (not so) secret menu, which can be found on their website.  Items include the 3x3 or 4x4 (triple and quadruple meat and cheese) and animal style fries (with spread and grilled onions)
Now, is it worth waiting more than half a day for?  No way, but if you should have the opportunity to go to an In-N-Out, go for it.  You just might become a fan yourself.