I love all kinds of foods, but I seem to love them most when I'm not around them.  Like with anything that you can't readily have, especially now, I'm obsessing about anything culinary right now.
(By the way, I'm not writing about my favorite dish from Denver because that will be a whole other post in the future)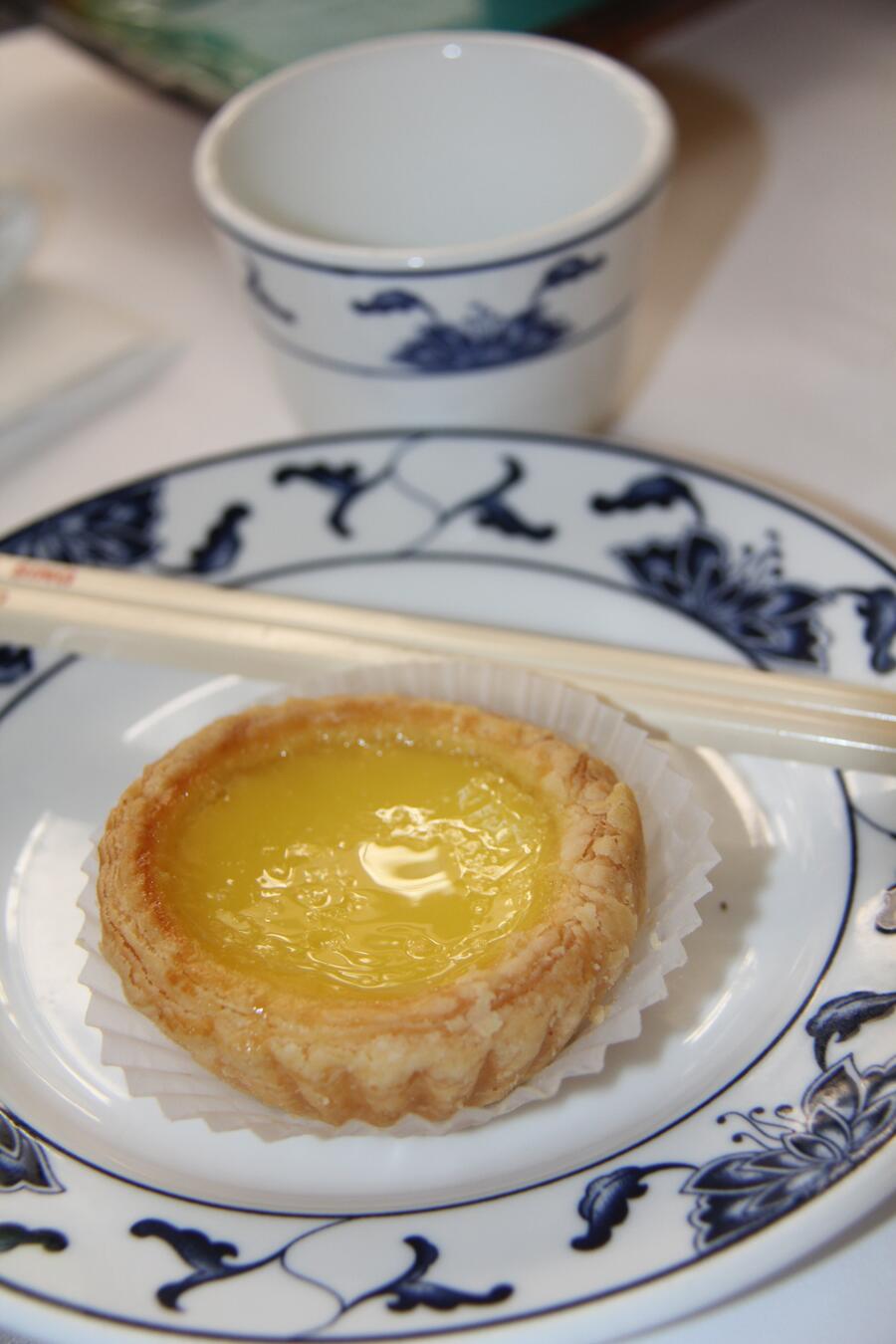 San Francisco: Custard tarts at Yank Sing
Naturally, I have to start with a dish in my very favorite city anywhere. And in a city known for its culinary cred, this is undoubtedly one of my treasured places. In the city, Yank Sing and dim sum are practically synonymous, but the dish I like most is its rich, buttery and decadent custard tart. It's especially heavenly when you can get them fresh out of the over, with the creamy and slightly sweet custard that melts in your mouth.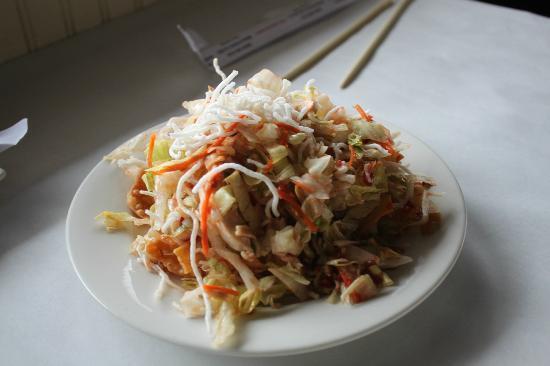 Los Angeles: Chicken salad at Chin-Chin
This dish might cause some controversy, because this chain restaurant might be too LA-chic to be authentic. And truthfully, the rest of their menu is just adequate. I'm also adding a second Chinese dish here. But I haven't found anything like their chicken salad anywhere else. The reason for this love their dressing, which is a piquant mixture of rice vinegar, chili oil, ginger, soy sauce, sesame oil and other seasonings. It doesn't hurt to add some fried wonton strips, rice noodles and slivered almonds and chicken.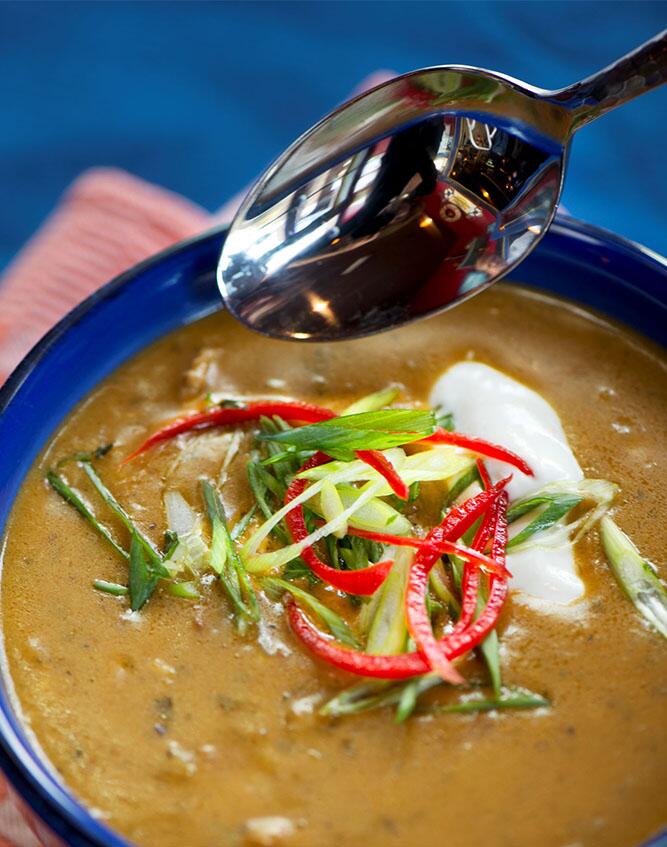 Seattle: Chowder sampler at Duke's Seafood
As many times as we've been to Seattle, we haven't found too many places that offer can't-miss dish. One place that we do return to is Duke's, and invariably we really just order one thing - their award-winning chowder, which includes classic New England clam, Cajun chicken corn, Pacific Northwest seafood and pernod lobster. You can order a flight of two, three or four, called a dinghy. Order some of their Dungeness crab cakes for more substance.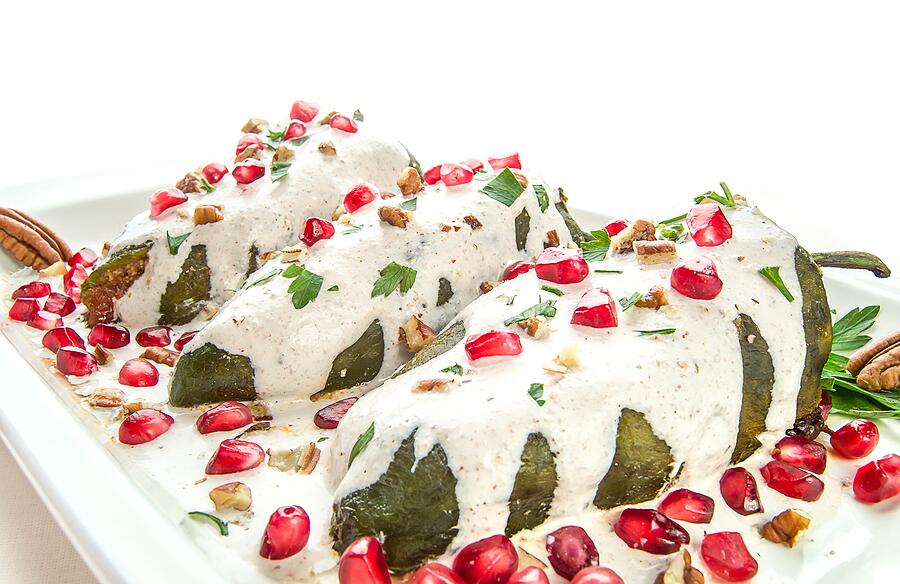 Phoenix: Chiles en nogada at Barrio Cafe
I debated whether to mention green corn tamales or chile en nogada here. These are the two best dishes I enjoyed in Phoenix, where I lived for two years, so it all came down to uniqueness. The latter is an especially complex dish with roasted poblano chiles stuffed with a picadillo-style pork-beef filling and covered in an irresistible walnut-cream sauce and pomegranate seeds. I've tried this special meal four times in different places, and Barrio Cafe is the hands-down winner.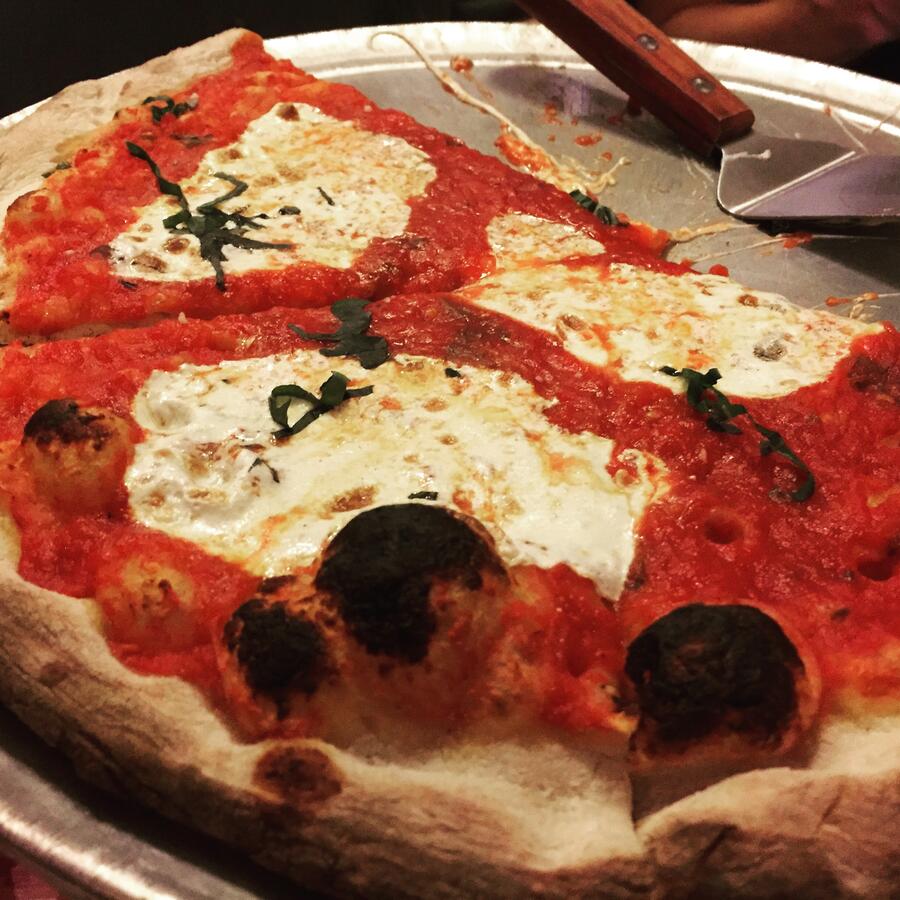 New York: Margherita pizza at Lombardi's
On our last trip to New York a few years ago, we went on fantastic pizza tour and stopped at three different pizzerias. The first place, Lombardi's, happened to be the city's oldest and offered the best. It was a margherita with the most perfect crispy and pillow-soft crust heated in a coal-fired 800 degree oven. The savory herb tomato-based sauce, fresh mozzarella and basil are pretty darn good too. It's a simple dish, but it's oh-so-yummy.