Why do I love hot springs?
There's nothing that beats soaking in a hot tub after you've exerted yourself doing some kind of activity that you normally don't do.  That could mean skiing, or hiking a long distance up rugged terrain, or running a marathon or half-marathon.  It's even better when you can visit a natural hot springs, like one of the many here in Colorado.
Our state probably features more natural hot springs than any other in the country.  Once I settled into life as a Coloradan, I discovered this new type of destination - what I called natural hot tubs.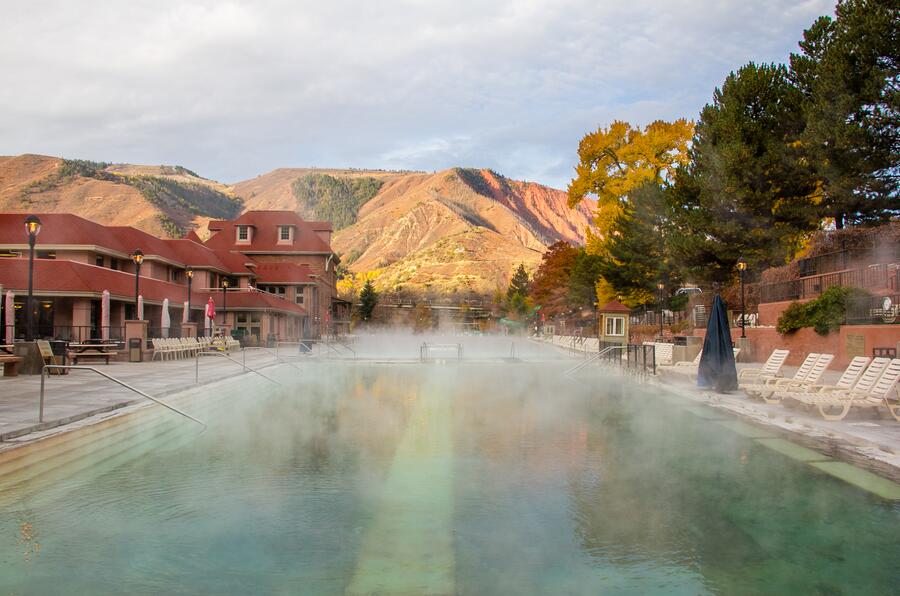 Most of the hot spring spas have developed into major resorts.  But a surprising number are still completely natural and unknown to the public.  That means you have to pull out your GPS to find them, because they're often hidden in the mountains, up winding dirt roads and deep into thick forests.  I've yet to visit one of those, but RAS has and says it's worth it.  I guess I'm just not willing to get lost in the woods.
Ironically, my grandfather owned natural hot springs property not far from Watsonville in Gilroy.  I never went there, because he sold it off before I was born in the mid-1960s.  Still, I never thought of California as center for hot spring activity.  Palm Springs and few desert communities do, but I've yet to experience one there.
These photos are courtesy of the Colorado Tourism Board and Mt. Princeton Hot Springs, because mine don't convey the beauty of these places.
1.) Glenwood Springs
This was the first Colorado hot springs I visited, and it's probably one of the biggest pools in the state.  Glenwood actually has two - the smaller hot water pool (which is about 105 degrees) and the larger warm water one, complete with water slides and diving boards.  There's also Iron Mountain, a more intimate setting on the Colorado River.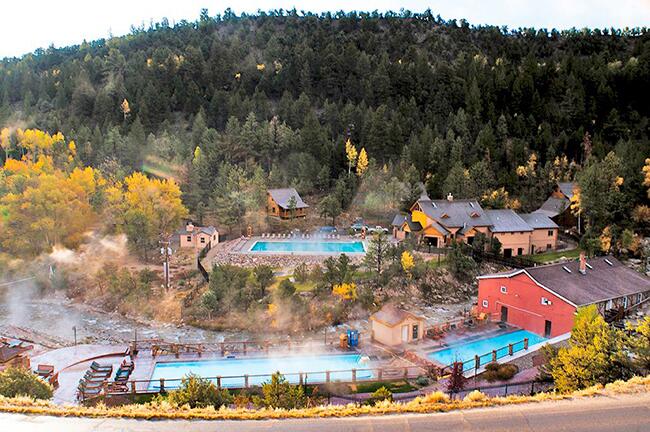 2.) Mt. Princeton
Why is this hot springs my favorite?  I haven't been anywhere like it.  Rock-lined natural pools of varying temperatures sit alongside Chalk Creek, which provide an occasional splash of bracing cold water.  Humans couldn't design a better hot tub.  Like Glenwood, Mt. Princeton also has two pools, but on a much smaller scale.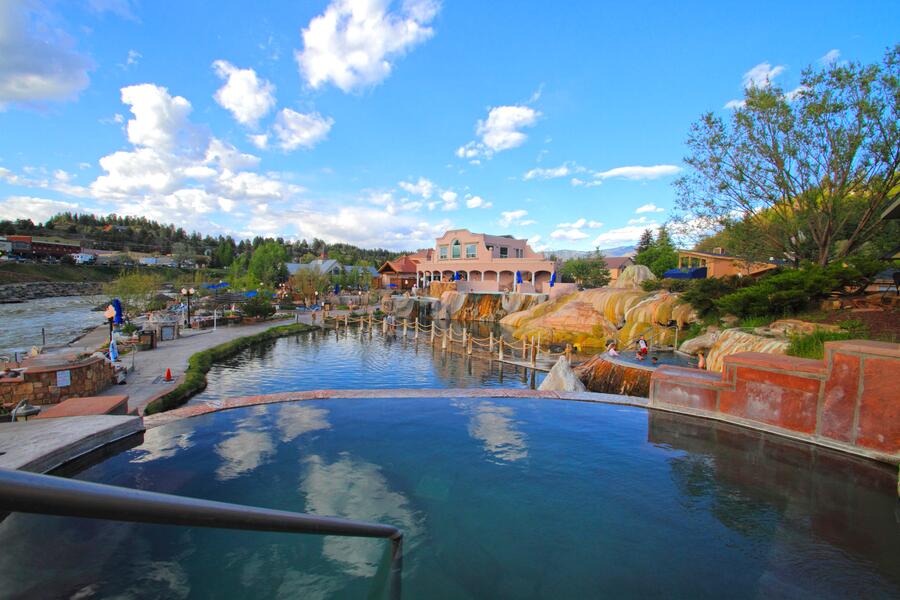 3.) Pagosa Springs
Head to southern Colorado, and this becomes a must-do.  What's great about Pagosa is its variety.  There's something here for everyone, from warm bath-like spas to healing therapy pools, all in a multi-level setting. Located on the San Juan River, the resort offers a beautiful setting that creates a relaxing experience.
4.) Ouray/Ridgway
Within ten miles of each other, these two mountain towns have two very different hot springs options.  Ouray is definitely the more traditional and family-friendly of the two, with traditional swimming pools and slides.  Feeling a little more daring?  Then head over to Orvis in Ridgway, which is clothing optional (for me, it was better to go at night).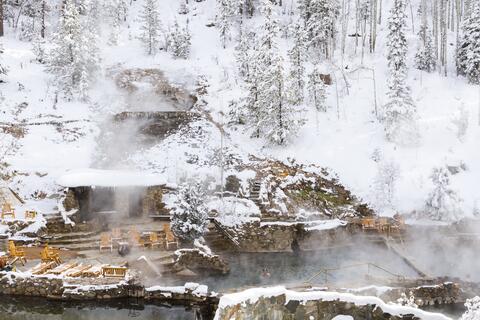 5.) Strawberry Park
Just outside Steamboat Springs is this somewhat-rustic gem.  It was even more so, but it's been spruced up to appeal to more people.  Natural hot springs create massive pools in the center, but there are several smaller ones around the perimeter.  Important to note: Strawberry is clothing-optional and open only to adults at night.