Anyone who travels to Hiroshima will very likely visit the Peace Memorial Museum and Park dedicated to the atomic bomb attack on August 6, 1945.  It is obviously not something that's easy to do, given the sober nature of subject.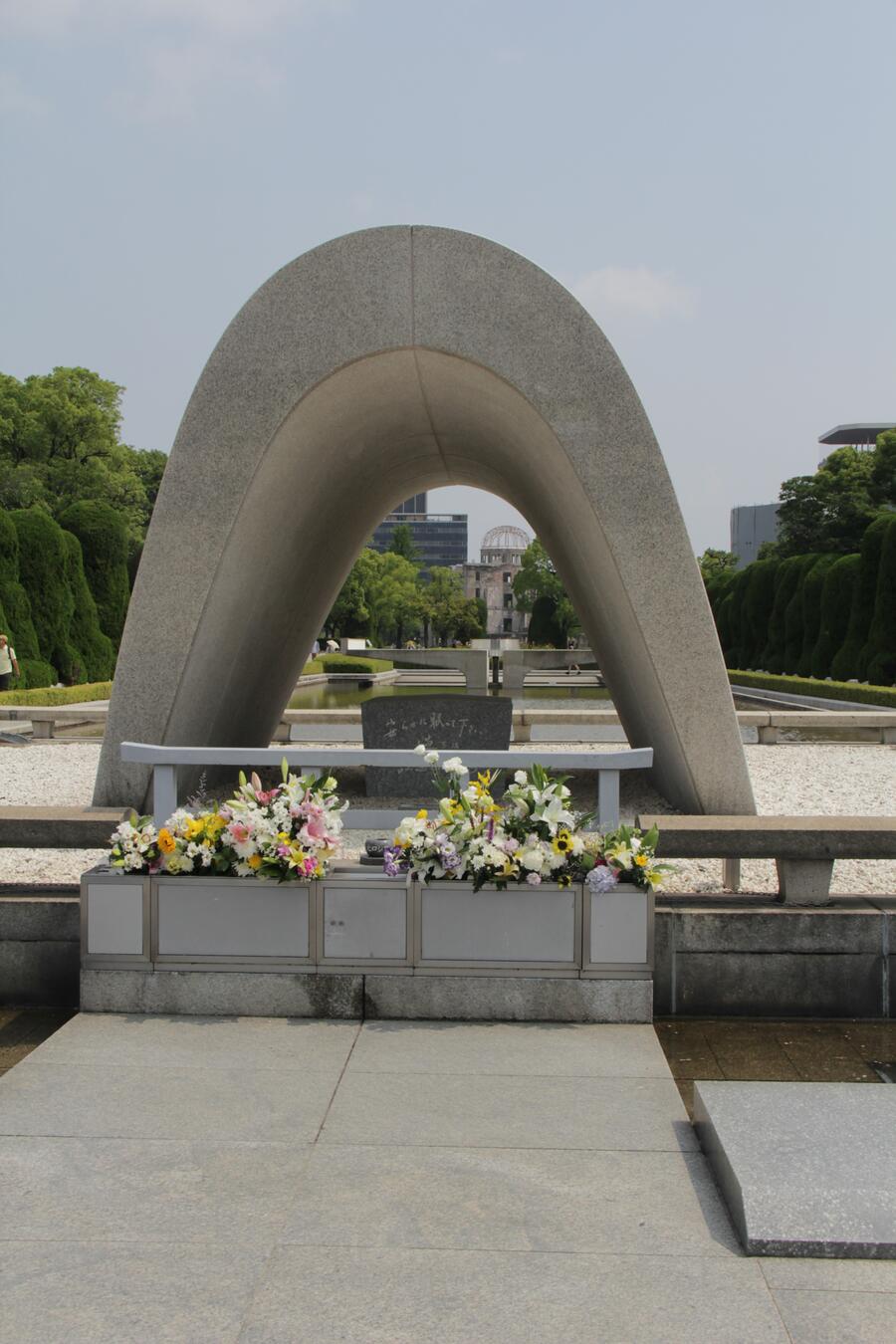 Hiroshima's sober reminder for peace
I was not allowed to take photos of inside the museum's central exhibition.  It takes visitors from pre-attack Hiroshima to several years of the US occupation.  Visitors will see victims' charred and torn clothing, damaged personal effects, twisted metal bicycles, crumbled foundations and other evidence of the bomb's widespread devastation.
Even if you mentally prepare yourself for gut-wrenching images and artifacts left from that tragedy, it's not sufficient.  I am not a person who cries easily, but I did partway through the main exhibit hall.  I actually had to turn off my audio device narrating the route, because it just simply became too much.
As one of the travelers in our group said, "This has turned me into a total peace activist."
I agree.  If every world leader visited Hiroshima's peace memorials, they would re-think their nuclear strategy (the sane ones, anyway).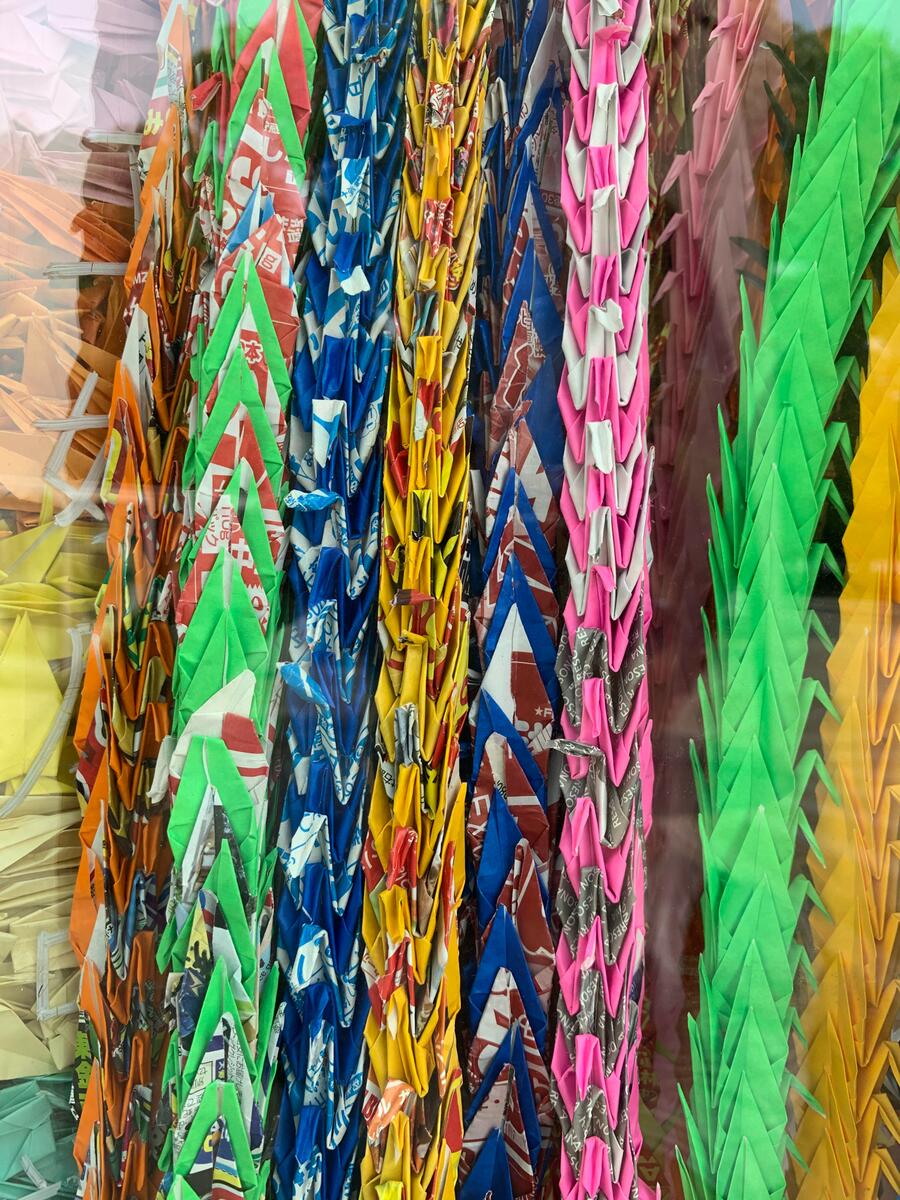 A park for world peace
Outside of the museum, the Peace Park provides two hopeful displays from the unspeakable tragedy.  One is Children's Memorial, which is a glass-encased display of one thousand cranes as a wishes for world peace.  The thousand cranes is a tradition carried on from a young girl, Sadako Sasaki, who survived the bombing but was later diagnosed with cancer.  As a wish to survive, she began folding one thousand origami cranes.  She never reached her goal and passed at age 12.  Now, students and youth groups from all over the world create these colorful arrangements of hope, sending them to Hiroshima.
The other is the Genbaku Dome just yards of the hypocenter (the exact point where the bomb hit).  It's haunting in its destructed state.  But it's a reminder that in the worst of tragedies, humans not just survive but thrive.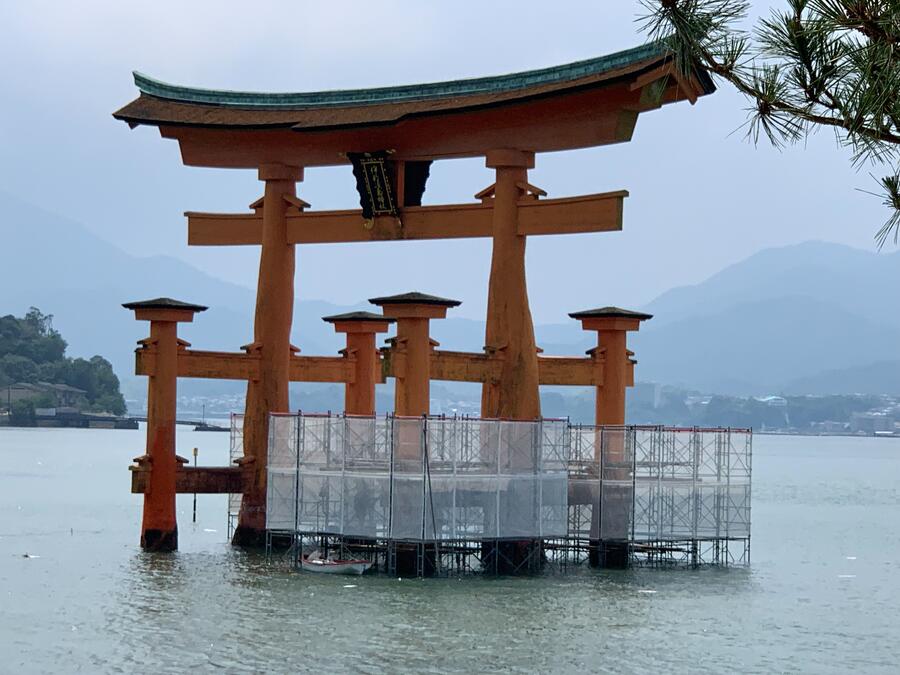 The sacred island with deer
In contrast, our group also visited Miyajima island, which the Japanese consider sacred.  For this reason, no one is allowed to be born or die on its soil. It's just a quick 20-minute ferry ride from the Hiroshima.  Also, the small species of deer found everywhere can roam free.
The problem with that freedom, however, is that they pretty much rule the domain.  Most of them are docile and calm.  But a few will follow and even attack if they are interested enough in your snacks.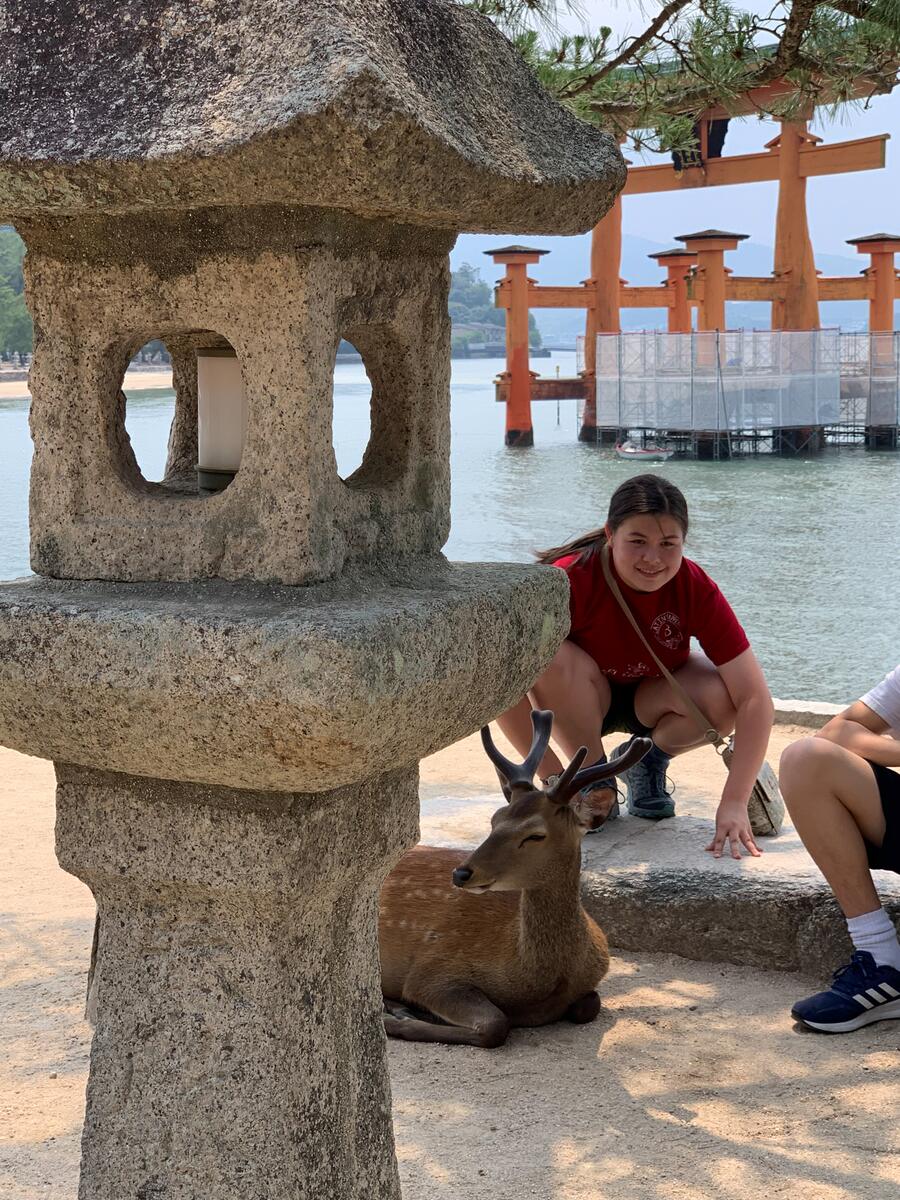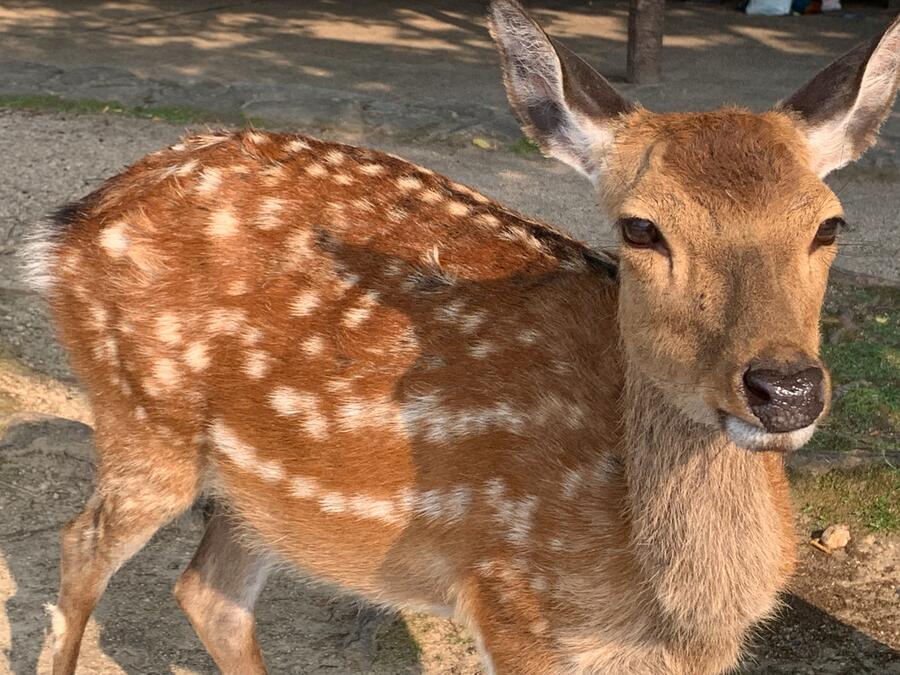 Miyajima also features the iconic torii gate standing offshore and photographed zillions of times in any travel information about Japan. Because the island's tides, people can actually walk to the gates to bring offerings and pray.  Unfortunately during our visit, scaffolding covered one part of the base.  There wasn't much I could about that.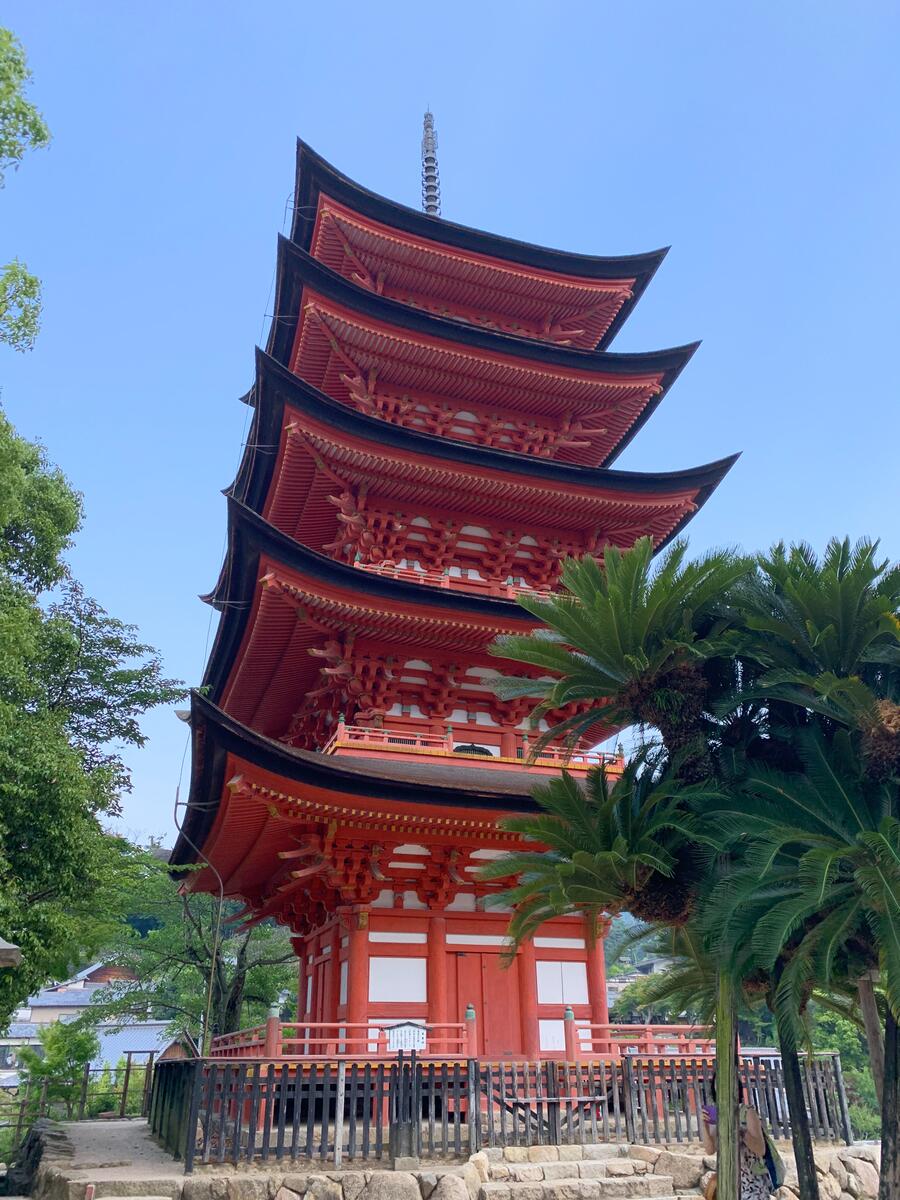 Other activities on Miyajima
In addition to the Shinto shrine and its extensive plank walkways, a 120-foot pagoda towered above on a bluff.  From here, we had expansive views of Hiroshima and beyond.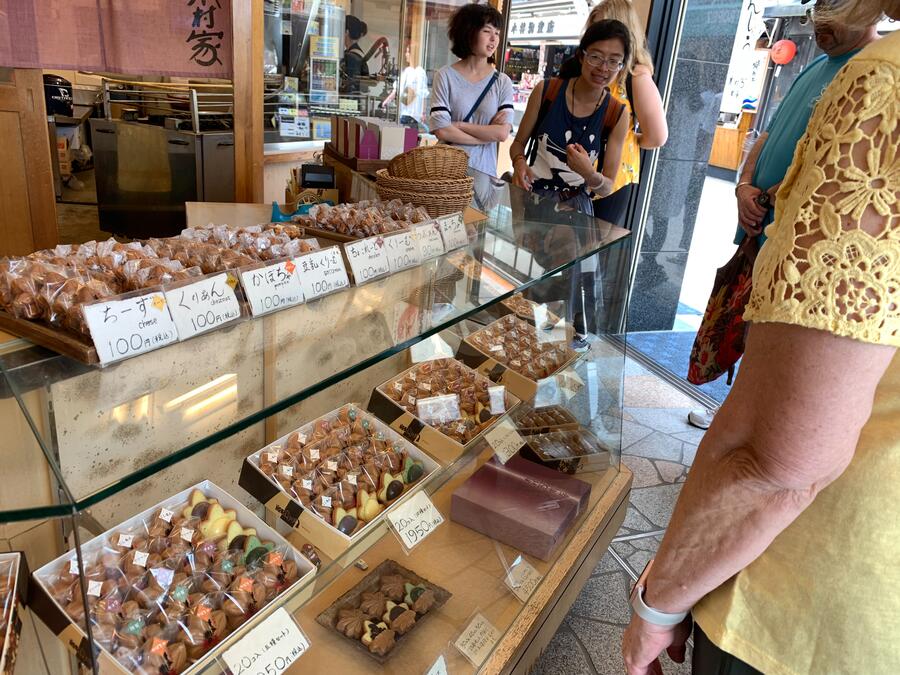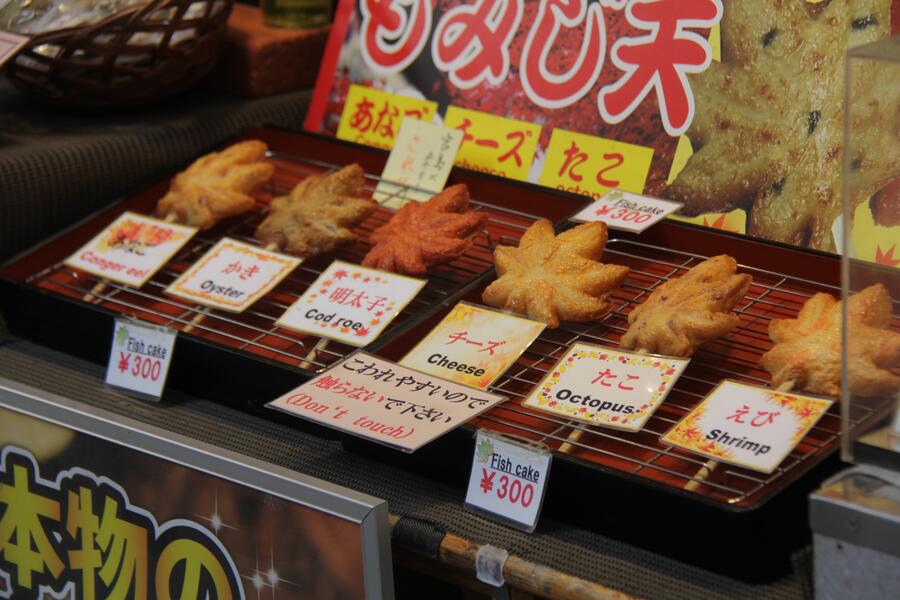 Because it is a tourist destination, Miyajima offers plenty of shopping and dining, mostly in the town of Hatsukaichi.  One of the must-try food items is momiji, an irresistible maple-leaf shaped treat with dozens of different fillings.  I tried ones with azuki bean paste and custard, but I certainly could have had more.  Or, I could've have just had more okonomiyaki from the mainland.
A visit to Hiroshima will break your heart, but it will also heal it.