Did you know that Germany has a its own monument to love - the gardens at Heidelberg Castle?
Everyone knows about the Taj Mahal. A seventeenth century emperor, Shah Jahan, commissioned the white marble mausoleum as a grand gesture to his wife, or at least his favorite one. Nearly 8 million visitors make the trek to Agra to this breathtaking structure.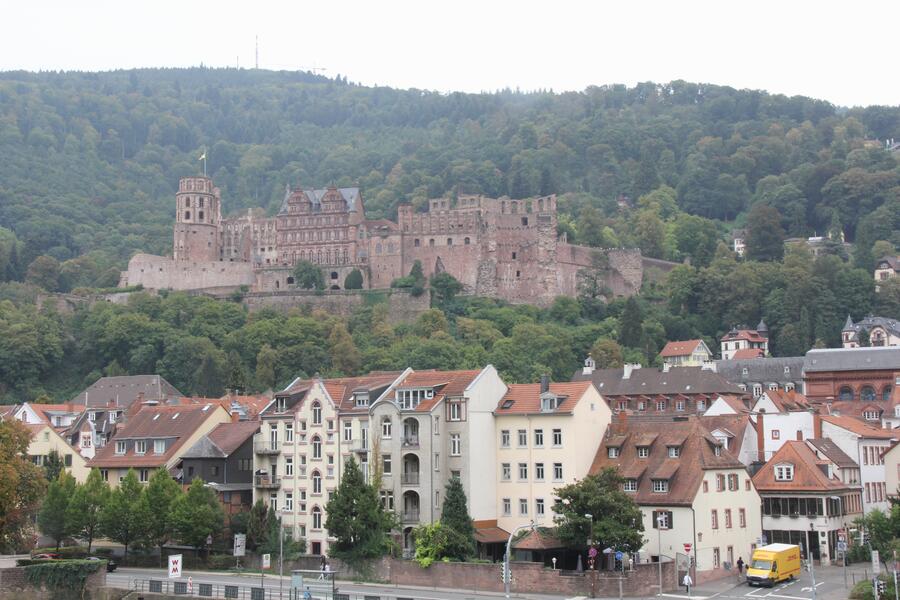 Romance abounds in Heidelberg
Germany also has more than its share of romantic royal monuments in the form of castles. Few are as imposing, haunting and beautiful as Heidelberg Castle, or Schloss Heidelberg. Its location alone, perched above the green hills of the old city and the Necker River, dominates the landscape and makes you wonder what it truly looked like at the height of its glory.
Heidelberg was the fifth stop on our Rhine Getaway river cruise on the Viking Hlin. To be more accurate, the actual docking point was Mannheim, an industrial city directly on the Rhine. We passengers boarded five motor coaches near a park, then rode twenty minutes to the city known as a center for romanticism in the 19th century.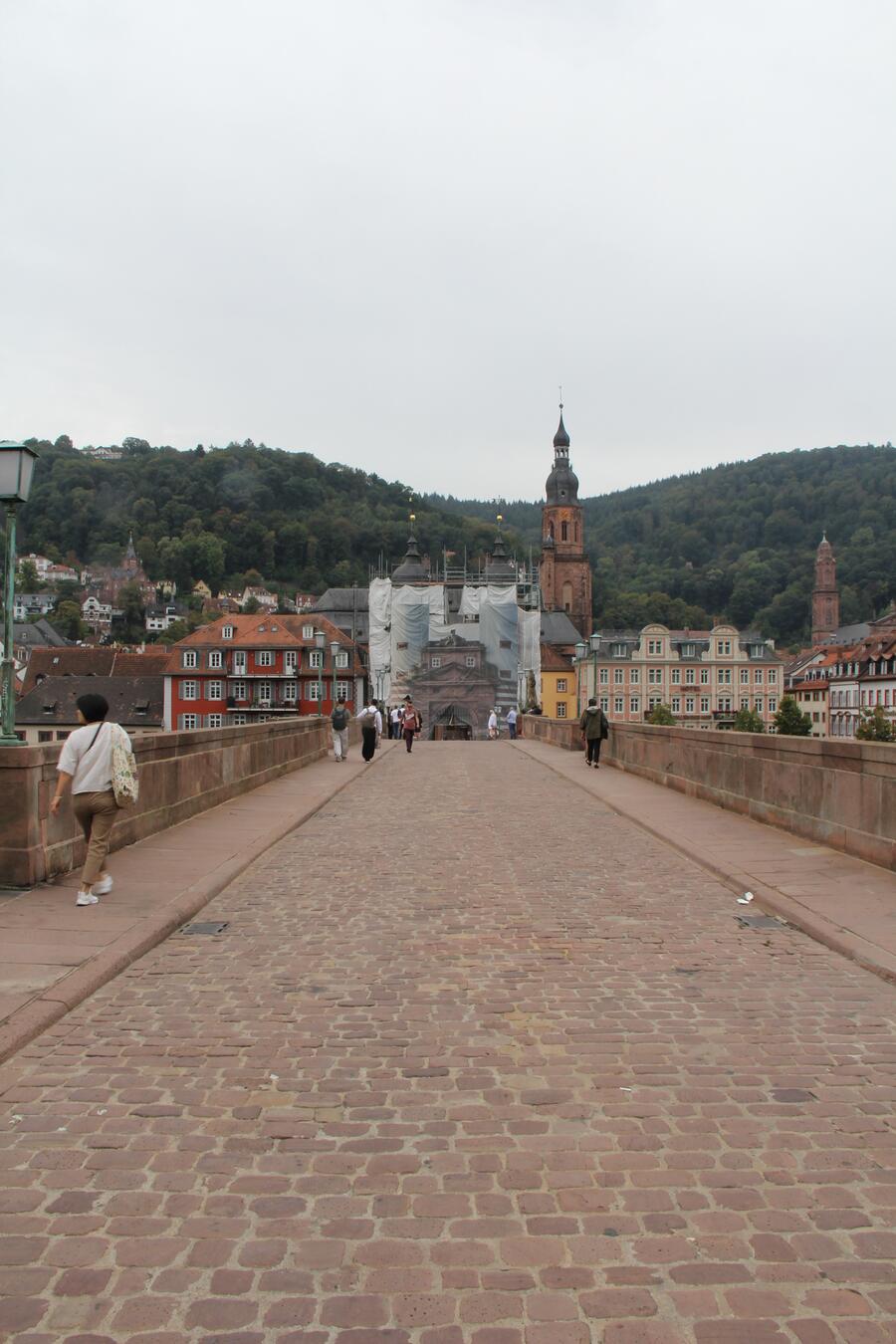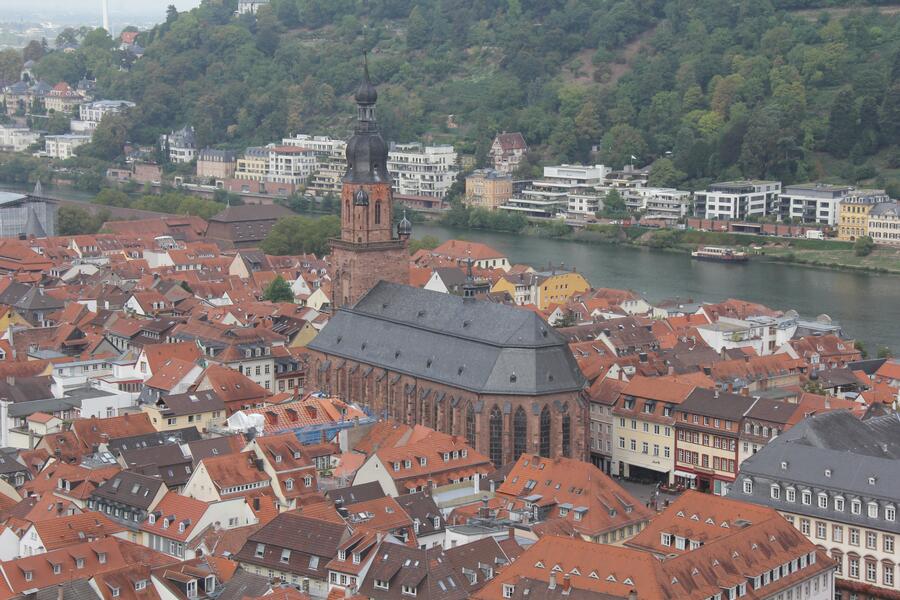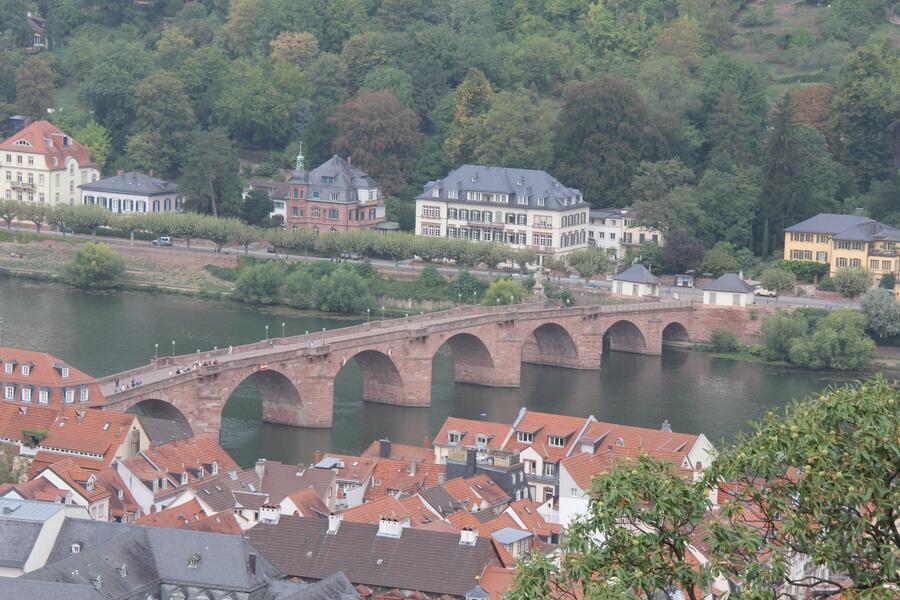 A bit of city history
During that time, many writers and artists traveled to Heidelberg to visit the castle, which in its ruined state became a symbol of lost love and dreams. This provided inspiration to these creators - one was Mark Twain. Resplendent in red sandstone and still intact on the exterior, the castle still appears habitable and well conceals its interior ruins.
It was first established in the 14th century as a residence for counts palatine, later called prince electors. The mostly Renaissance-style complex eventually consisted of several massive and ornate buildings that surrounded a cobblestone courtyard. Just outside of these structures was the Heidelberg Castle gardens.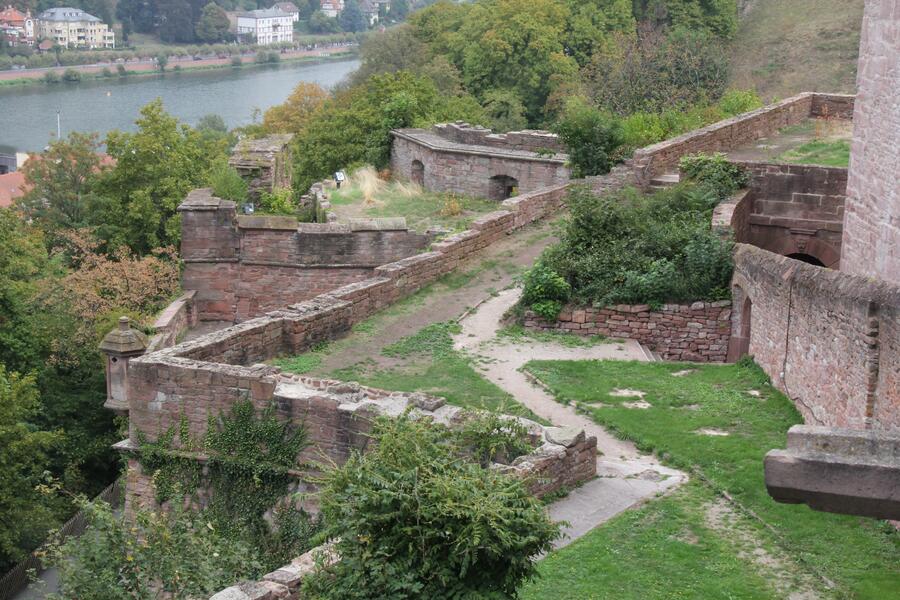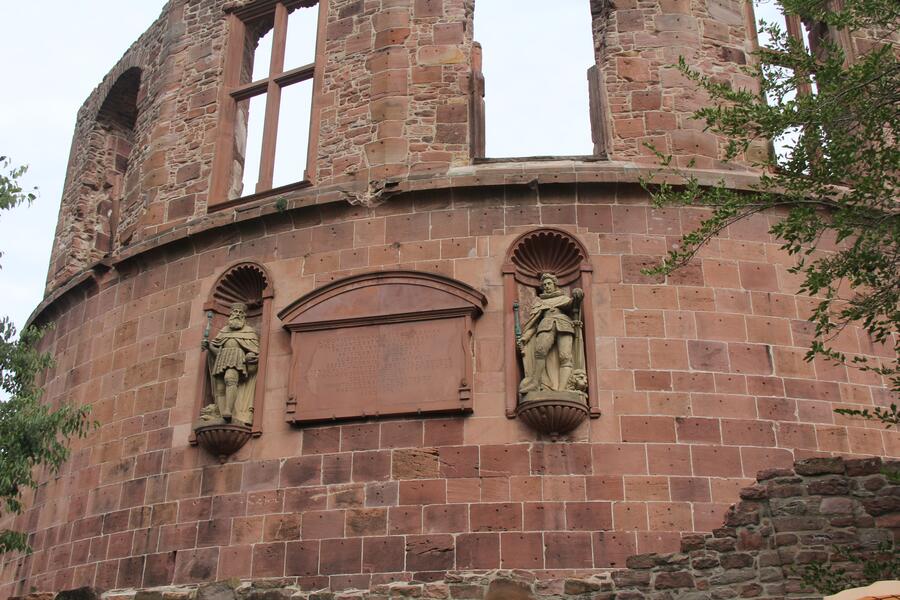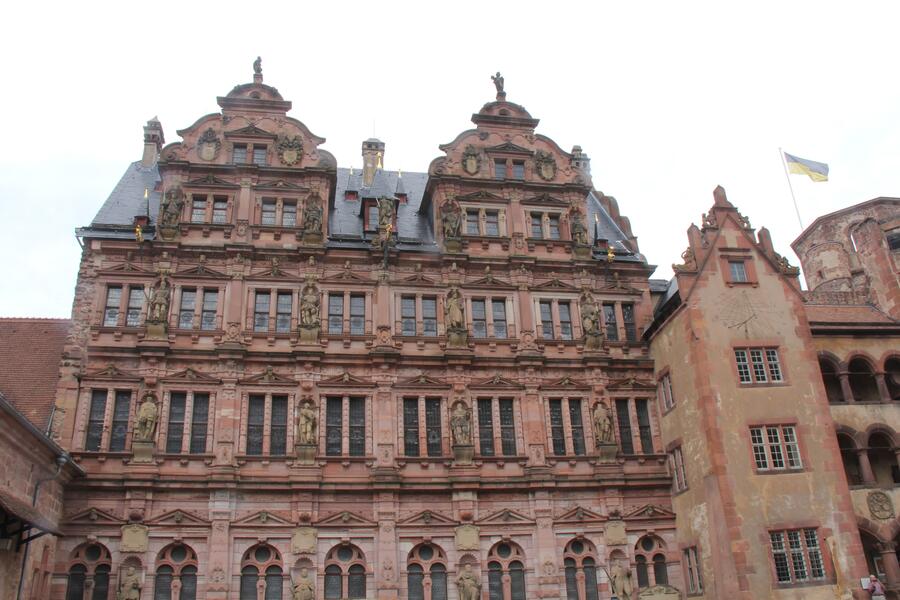 Prince Elector Friedrich V wished to give the Hortus Palatinus as a lasting gift of love to his wife Elizabeth. They may have rivaled the Hanging Gardens of Babylon in design, construction and lusciousness. But workers never finished long-standing project, even when the entrance arch. I still want to think that this might have been on the same level as the Taj Mahal - just with flowers, fountains and greenery.
The castle wasn't meant to last forever. It endured repeated warfare and direct attacks for the next four centuries since its inception. Two strong lightning strikes and the resulting uncontrollable fires finally rendered the castle unsuitable for living.
Schloss Heidelberg today
Today, nearly three million people visit Heidelberg Castle, and some even stay overnight. Most likely, they also partake in a bit of wine-tasting next to the Tun, which is reportedly the largest wine barrel in the world. It's about 23 feet high and 28 feet wide, and at its maximum holds about 58,000 gallons of wine. A dance floor was used for parties, and it still exists today.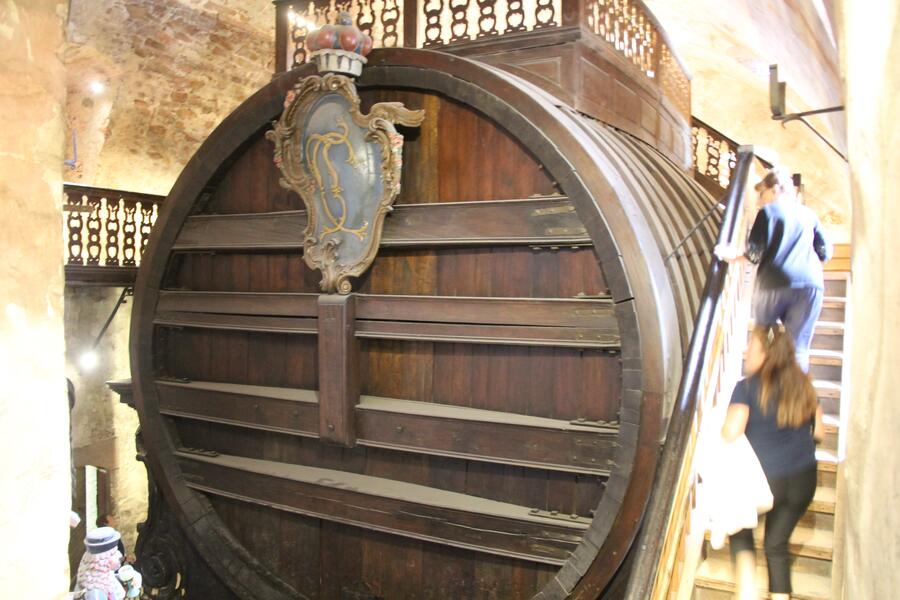 After we toured Heidelberg Castle, we headed down to the old city, which is now mostly a shopping area and community for the local university. For this reason, the town has a youthful vibe with many quick-service restaurants, contemporary fashion shops and naturally, beer houses. I could have definitely spent more time in this city. I would have love to learn more about its long-standing romantic roots - and found even more parallels to that great monument to love in India.