I will be right up front with you…we did not do the expected thing at Haleakala National Park, which is the highest point on Maui and third in the Hawaiian Islands.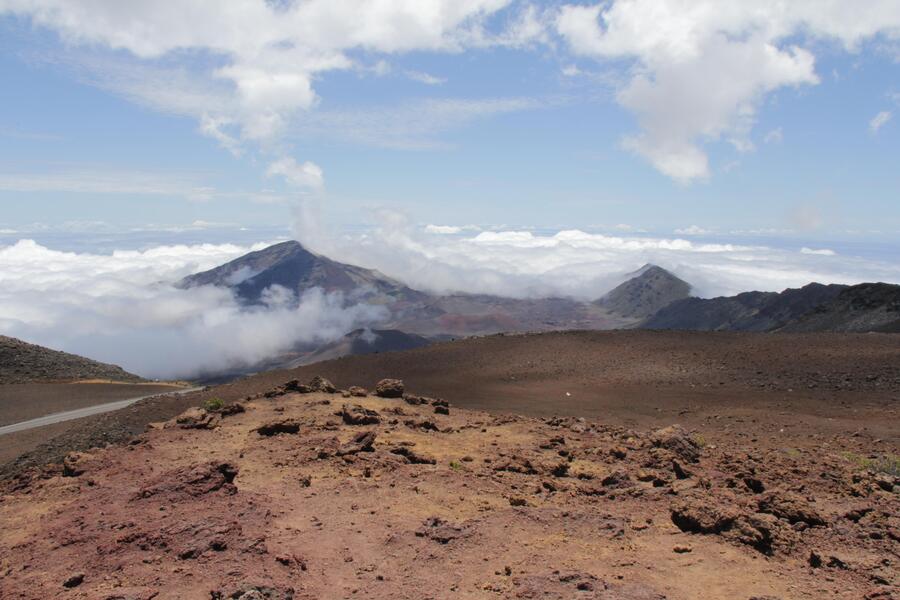 The usual way to see Haleakala
What nearly everyone does is this – wake up at (or stay up until) 3 AM, where you then either trek on your own in your tin can rental or take a much more comfortable and expensive option of a motorcoach. As you snooze in the inky darkness, abruptly leaving the leisurely tropical warmth into a rude awakening of freezing high altitude cold, you eventually arrive at the 10,023-foot summit. You wonder why you did such a crazy thing and actually paid attention to the guidebooks that said dress in layers, not just your flimsy linen shorts and short-sleeve t-shirt.  But then, the sun creeps up over the edge of the massive 25 square mile crater, above the streaming clouds and the otherworldly landscape. It's one of the most awe-inspiring sights you'll ever witness.
And it's something in the five times I've previously been to Maui…I've never done and still haven't on this trip.  I mean, I'm with two teenage girls who value sleep over spectacular natural wonders.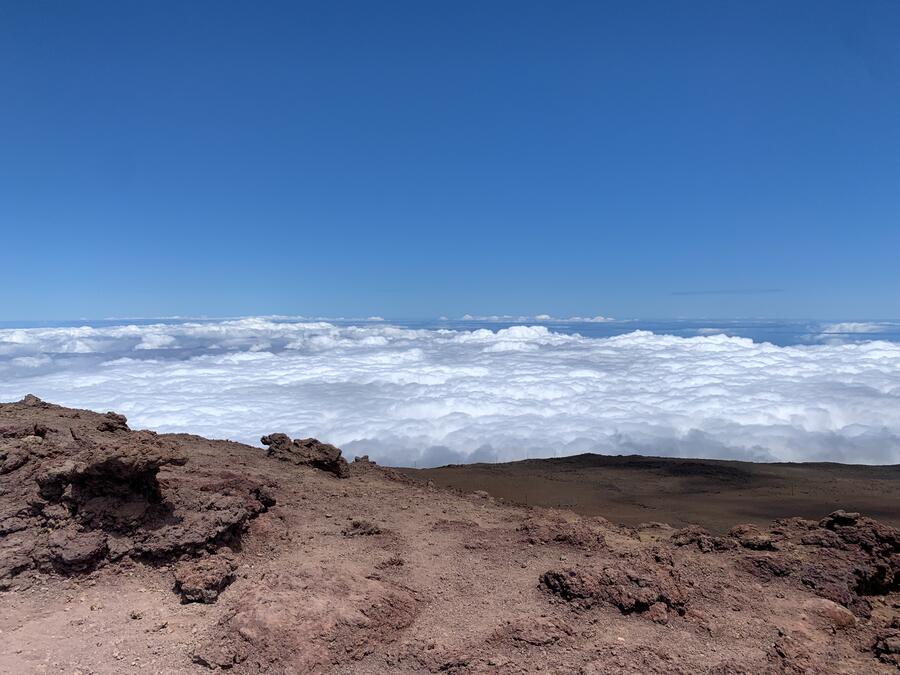 How we did this trip
Still, we managed to head up to Haleakala, Hawaiian for "House of the Sun," just at much later time than most tourists go, right about 9:30 AM local time versus the usual and ungodly 2:30 AM.
It took us about two hours total to start in our rental in Kaanapali to the Haleakala summit.  We also stopped briefly in the upcountry town of Makawao to get some snacks and drinks.  The drive seemed much longer because the road at the beginning of the National Park boundary starts to wind and switchback.  Another reason why we had to take care driving up were the constant clusters of biking groups who zipped down from the summit to the entrance.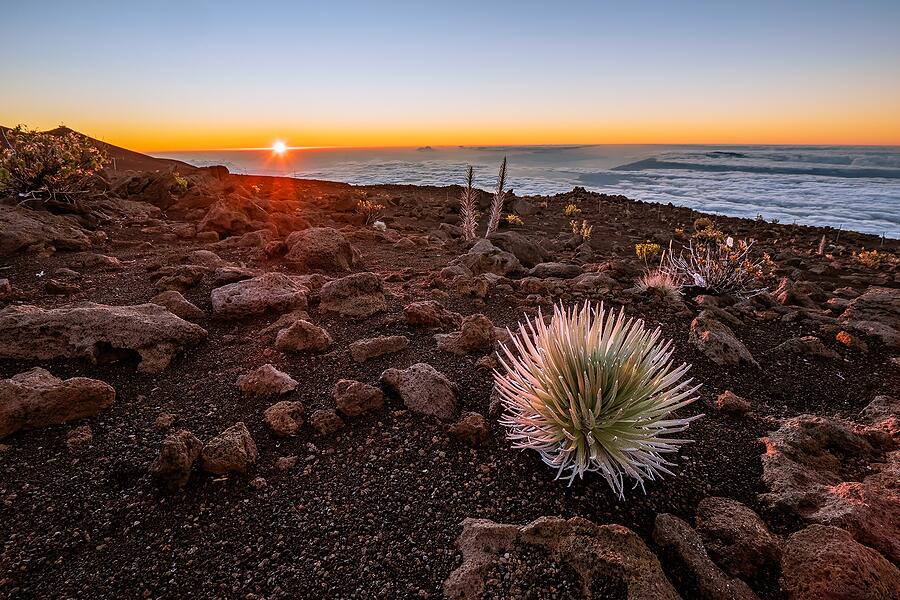 Unfortunately, our trip lasted much shorter than anticipated, because small gnat-like bugs descended on our car, which freaked my kids out some.  Strangely enough, they were thickest at the summit, where I didn't think any kind of insect would be invasive - but these pests were.  
This unexpected development prevented us from exploring the crater and going on a short hike. Despite this, I still think we had a good idea of what Haleakala was like, and perhaps someday I'll get to see that much valued sunrise, and probably without my kids.