Last weekend, my family and I went to northern California for my mom's memorial service.  It was the first time that we, my sisters and their families gathered together, and it was both wonderful and intimidating.  I think all of us will feel this way for a while until COVID-19 is just a minor inconvenience.
With just about everything we did, we were outdoors – for the service, the lunch afterward and walks on the beach.  The only thing we did indoors was dinner at my one sister's home.  But probably one of the more special things we did was go to Hakone Gardens in Saratoga, a small town on the southern edge of Silicon Valley.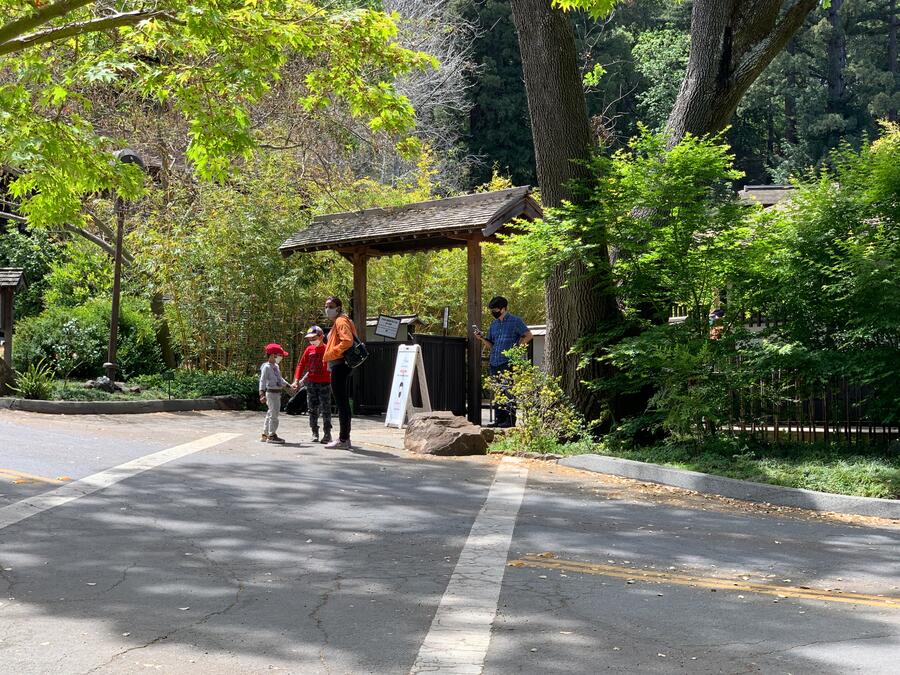 A philanthropist's vision of Japan
Driving through the village-like downtown of Saratoga, jammed with cars for a sunny Saturday afternoon, we parked in small dirt lot at the base of the hill where Hakone Gardens is.  This wasn't the main parking lot.  That's up the narrow and incredibly steep driveway, but we feared that we wouldn't be able to park there, so we hiked up the road and got a little tired before meeting up with my other sister, brother-in-law and NLS.
Hakone Gardens originated after San Francisco businessman Oliver Stine and his wife first viewed Japanese gardens at the 1915 Panama Pacific Expo.  Mrs. Stine was so inspired by the beauty of them that the family purchased 15 acres in Saratoga to build their own garden.  She traveled to Japan and developed her vision even more.  The estate was given the name "Hakone," after the Japanese national park near Mt. Fuji (which I wrote about two years ago).  Now, after several changes in ownership over the last century, a group of professional gardeners now own the estate.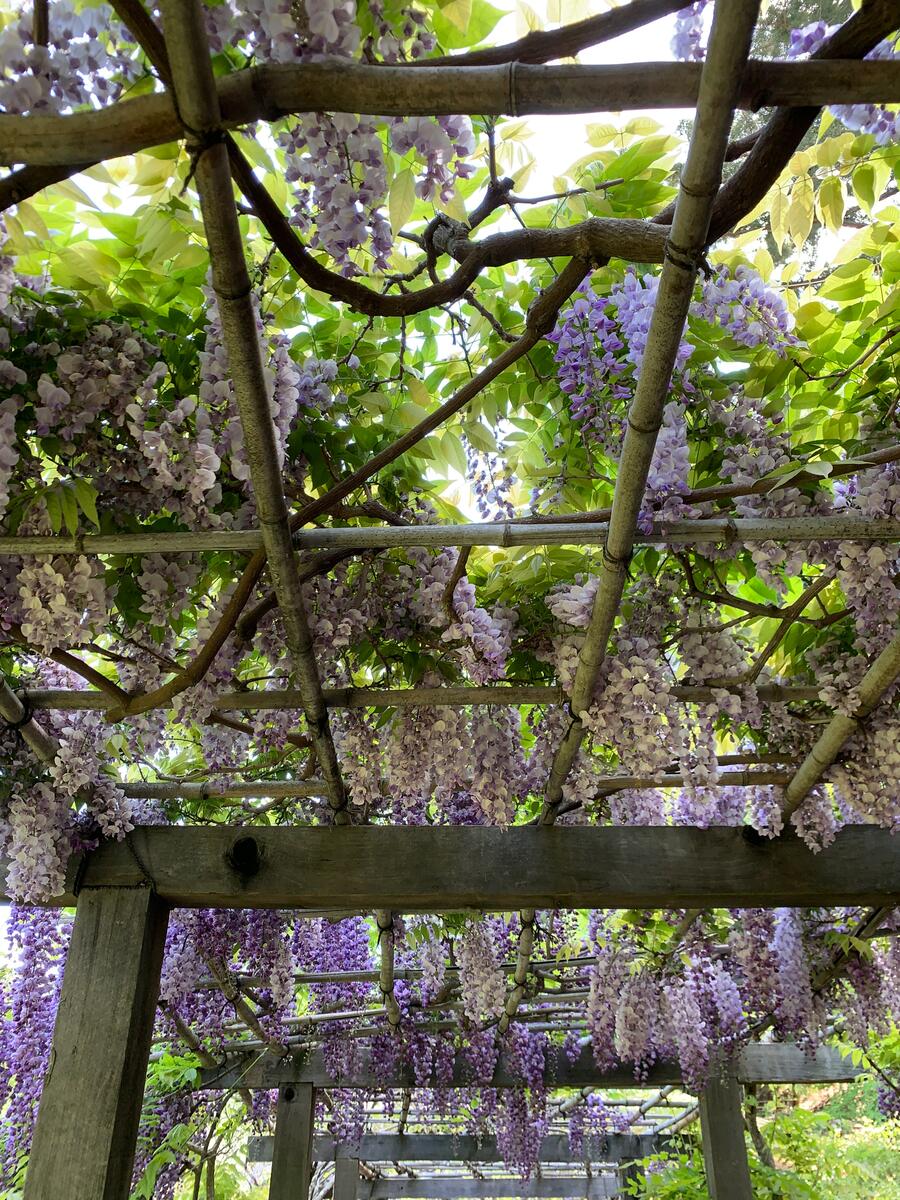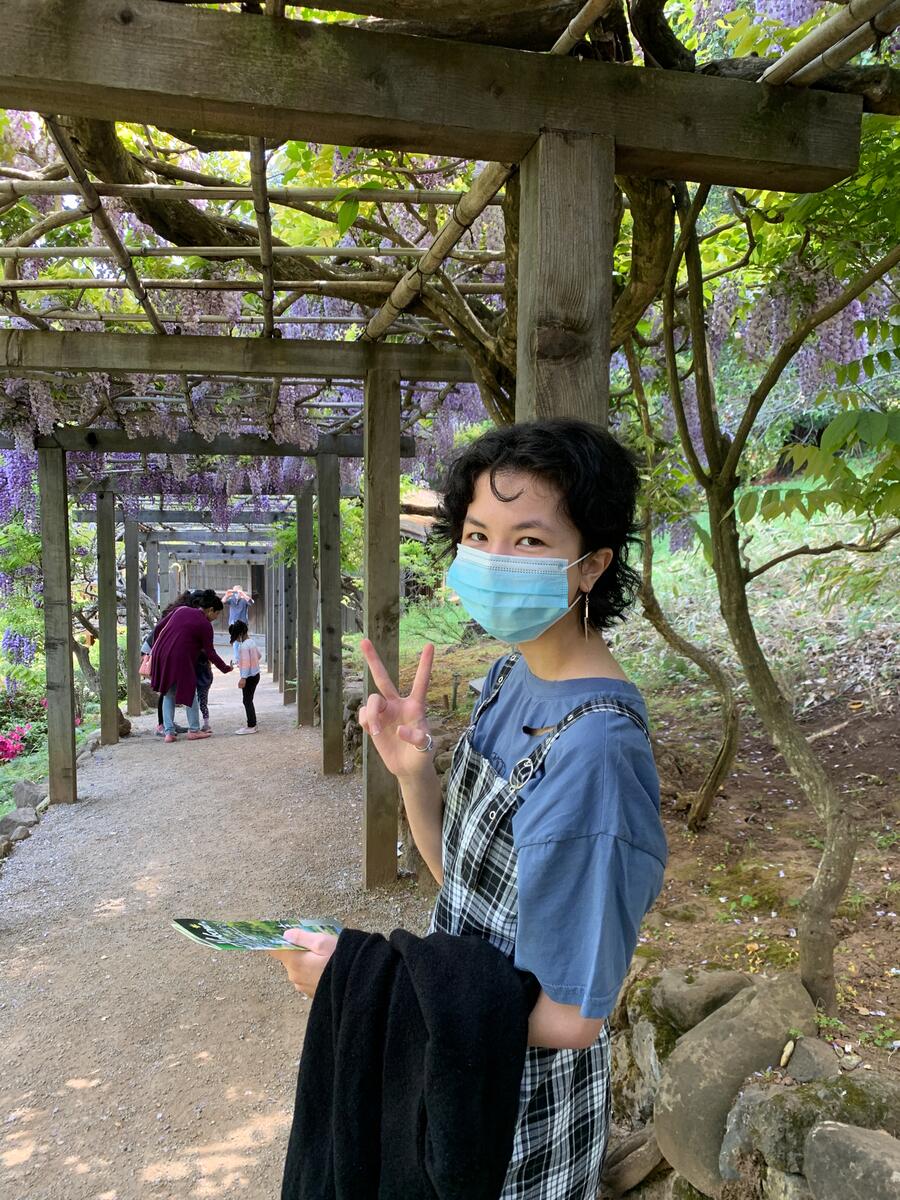 As with Isabel Stine, who remarried at Hakone after Oliver suddenly passed away from illness, many couples have taken their vows on the beautifully landscaped grounds.  In fact, one ceremony took place while we were there.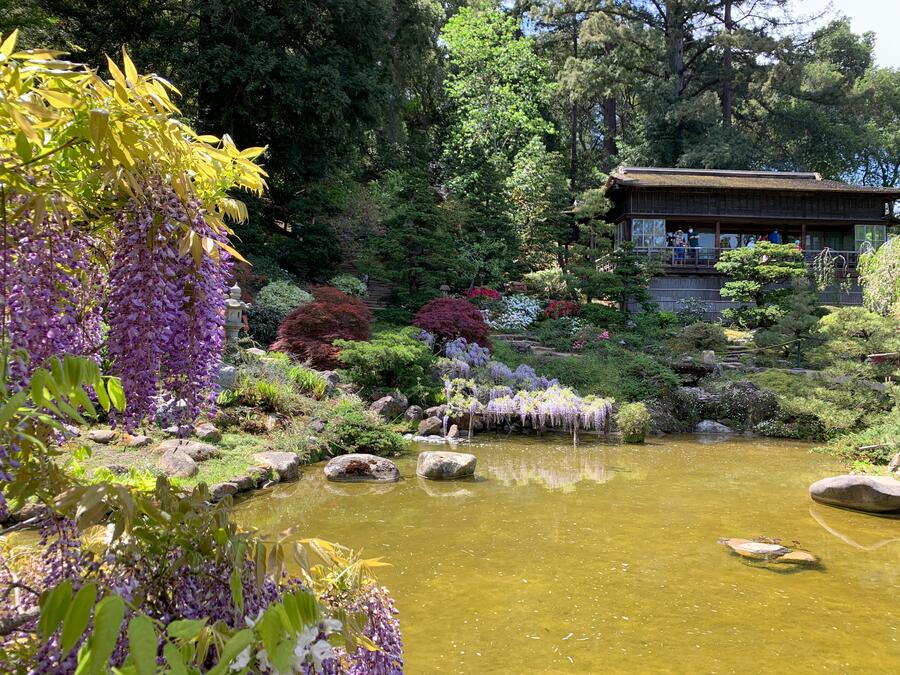 Hakone Gardens during the pandemic
During this time of COVID-19 safety, visitors are only allowed to go on the predetermined path and discouraged to wander about.  But this didn't take away from our enjoyment.  Take note that there is a lot of climbing and a few uneven surfaces, so take caution.
Hakone features a central koi pond with waterfalls on its northwest side and high arched wooden. Bridge on the southeast side.  Around the pond are several stone lanterns, which are also placed in other areas of the grounds.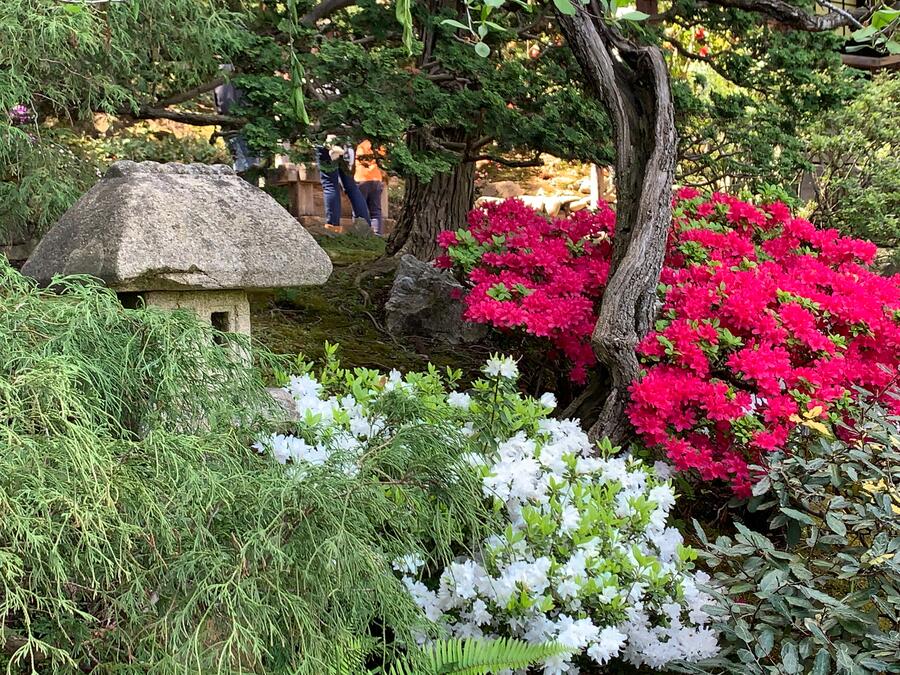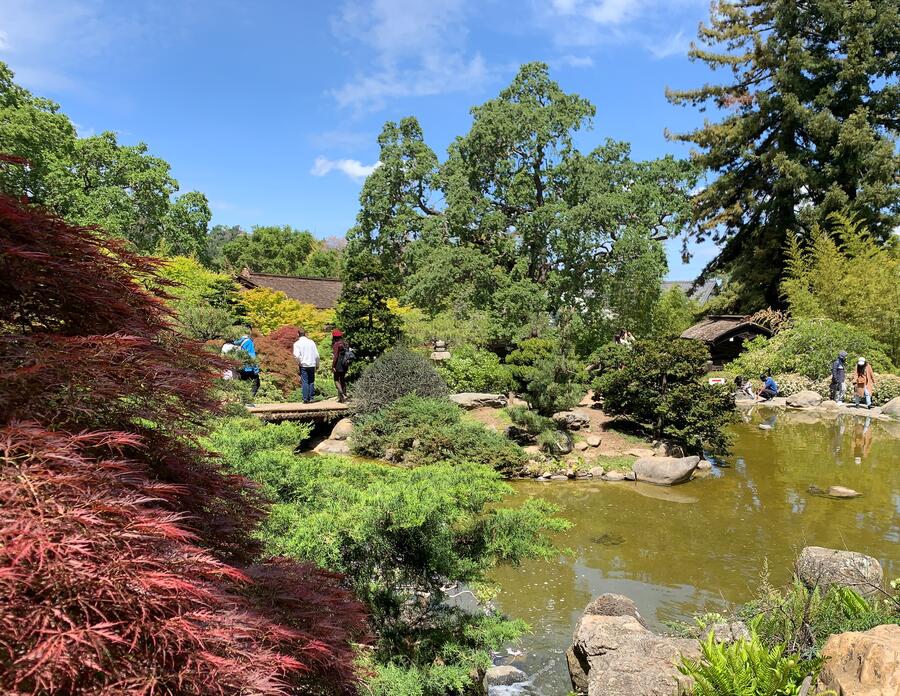 Several of the buildings held tea ceremonies or the preparation for them.  This was inside the Moon Viewing House, which was the main viewpoint to enjoy the gardens.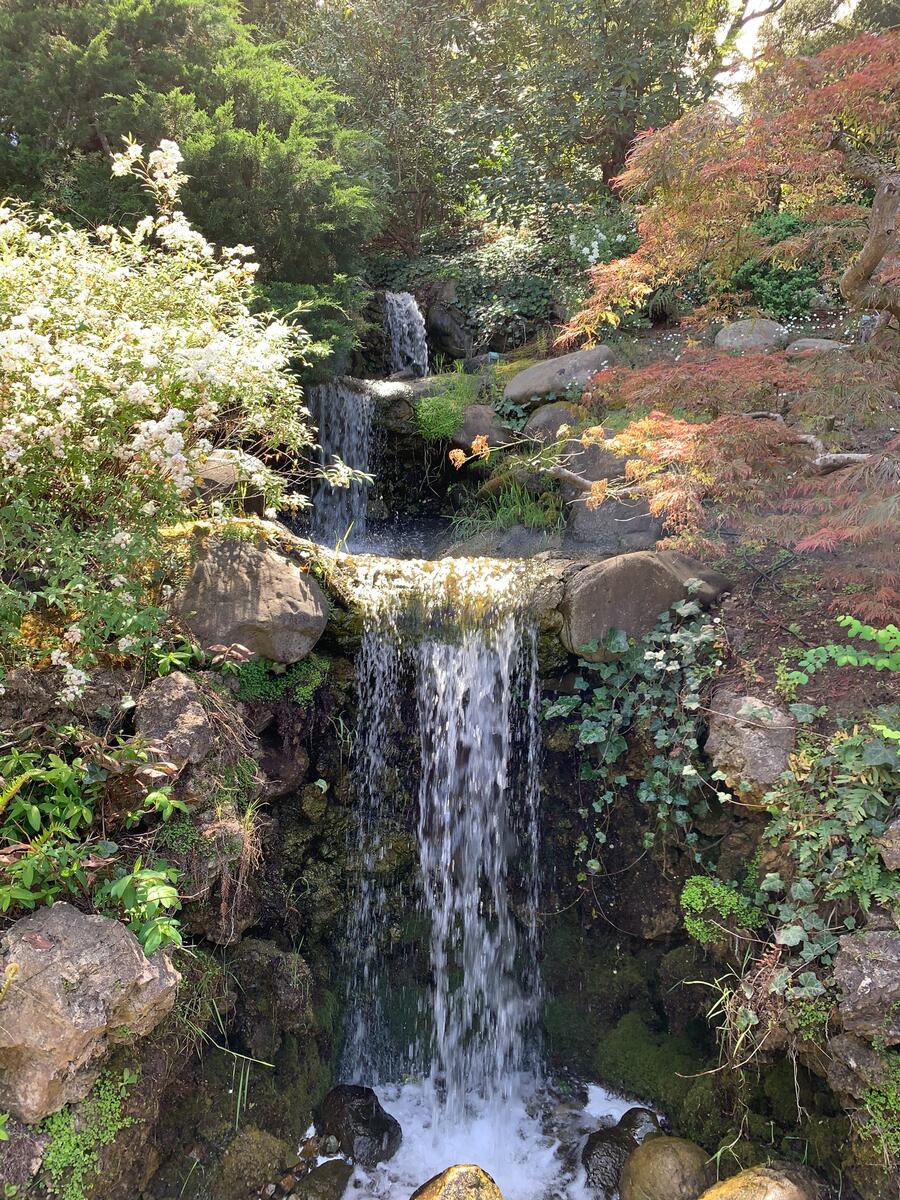 We walked through a few areas of surprise and delight, like this waterfall, the wisteria pavilion, shown above, and the bamboo garden,. shown below.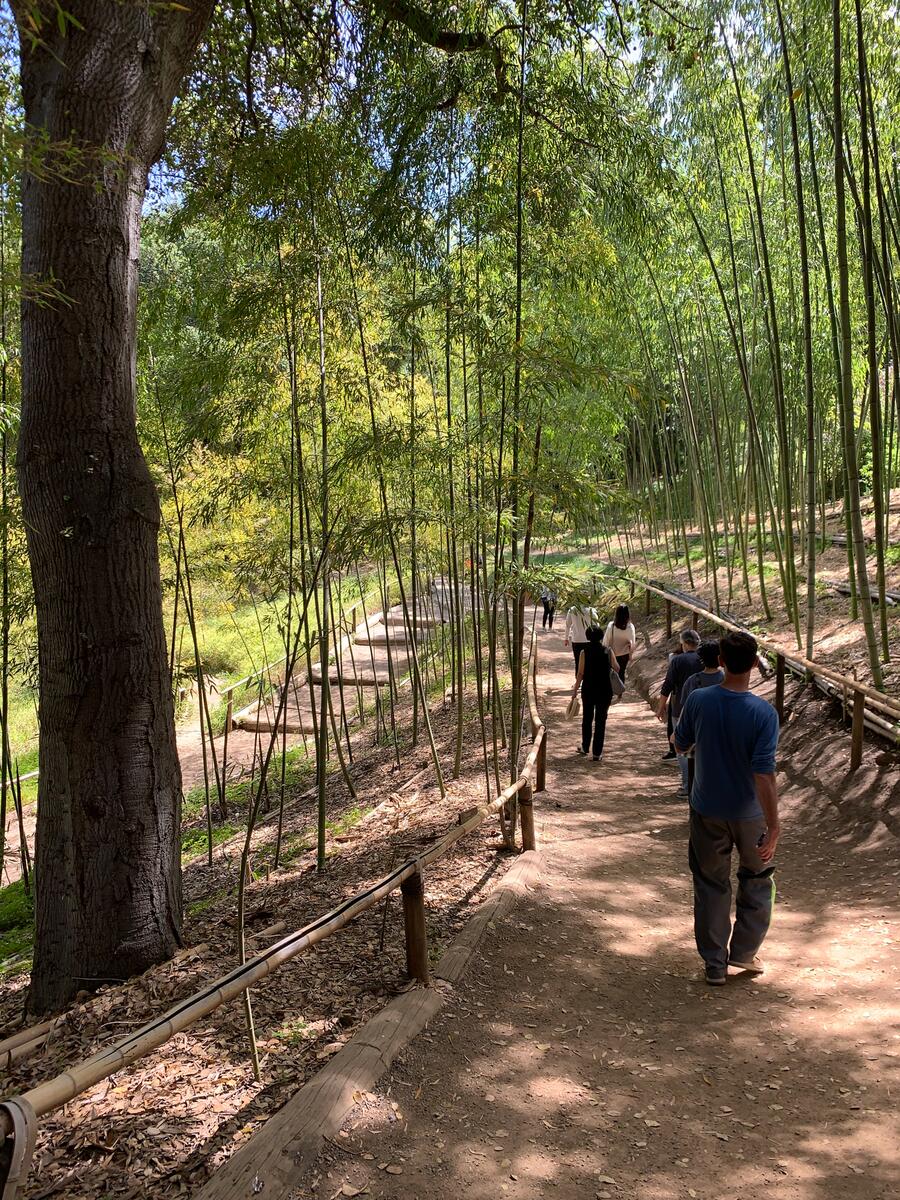 Hakone Gardens is a wonderful hidden place to visit and an antidote to frenetic tech-heavy Silicon Valley.