With its woodland rural setting in the shadows of Mt. Fuji, Hakone is one of the most postcard worthy destinations in Japan. It's also a preferred vacation spot for urban-dwelling Japanese.  That's probably because it's such a dramatic contrast to where most are from: natural beauty, spaciousness, quiet, few man-made structures, and onsen.
Japan's hot springs center
You can find these public hot spring places all over the country, but Hakone has an above-average number of them. Accommodations of all kinds, from small family-run guest houses to extensive luxury resorts house these onsen. Most are public, which means that you will very likely take your bath with others - separated by gender.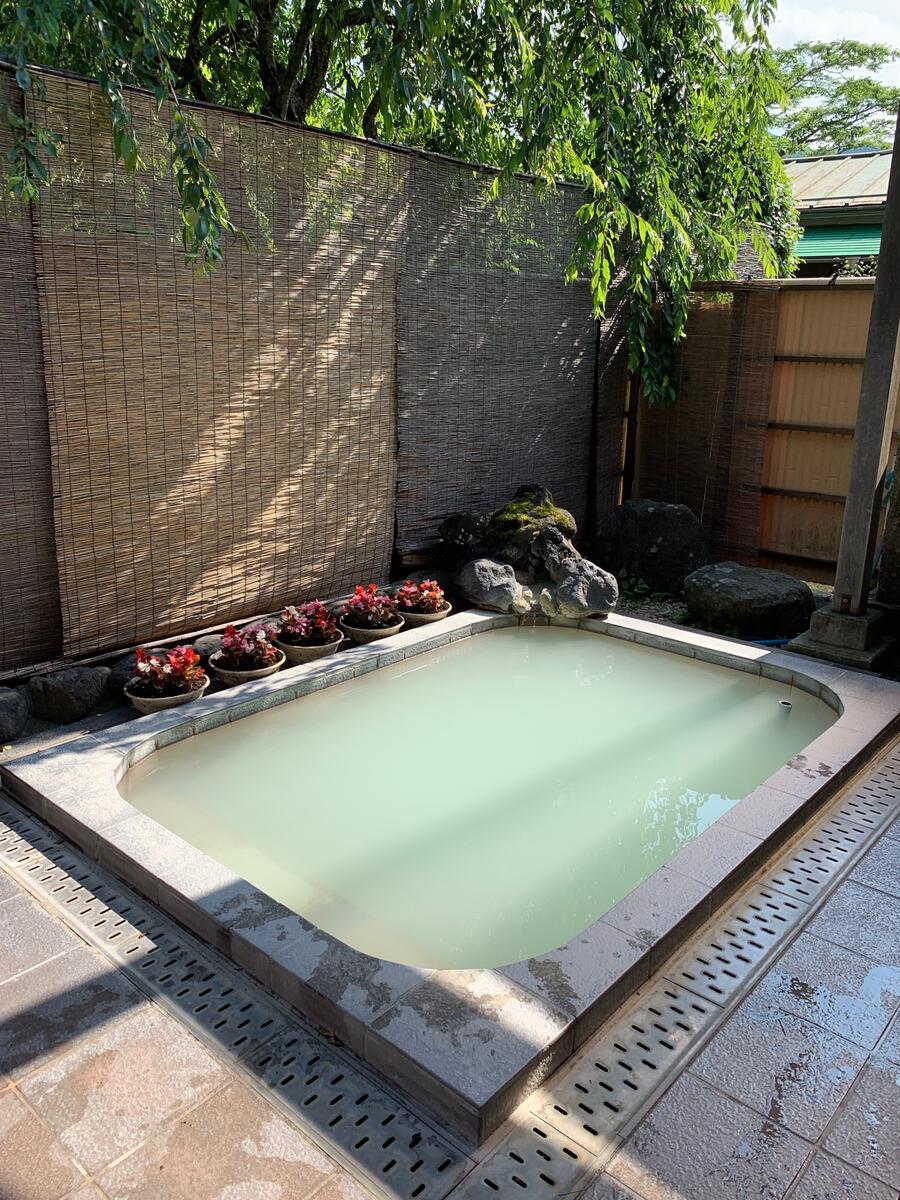 Bathing in Japan is something more than just keeping yourself clean and hygienically acceptable.  It's a long-established cultural practice that's also a social activity.  That's something that automatically intimidates most foreigners, especially us Americans.  Even with growing up with importance of bathing and how some in our family would do this together, I still couldn't see myself being naked with strangers.  But we got around that prospects, and I will get to that in a bit here.
After taking the boat from Hakone-En, we landed at the base of a ropeway, or what we consider a tram.  This would take us to the top of Mt. Komagatake, where we would see a panoramic view of Mt. Fuji, Lake Ashinoko (aka Lake Ashi) and much of the Hakone area.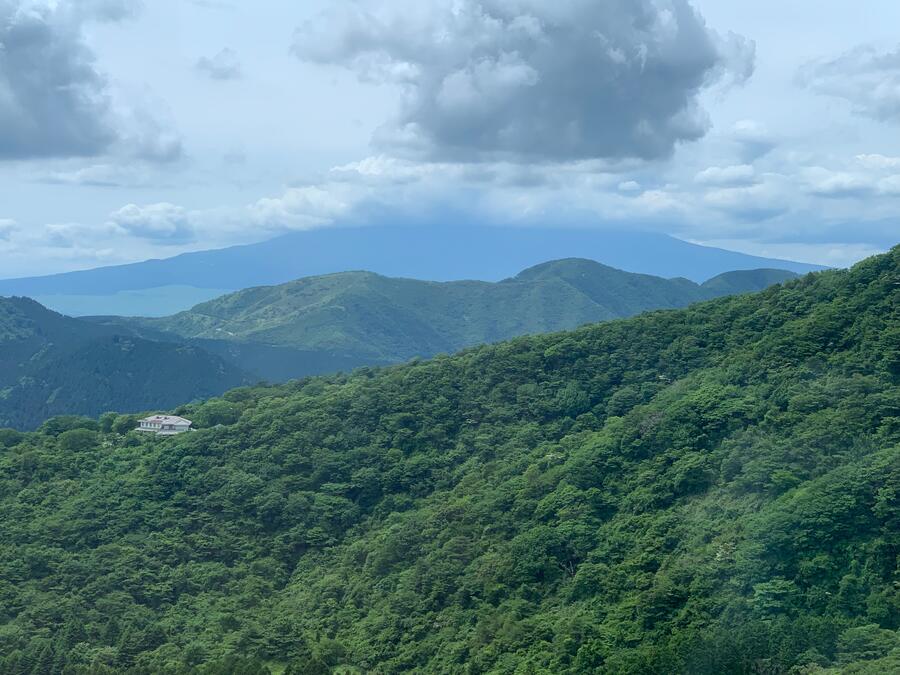 The Royal Road
Unfortunately, the sacred mountain that all of us wished to see was hiding under a blanket of clouds.  It stayed that way for the rest of the day and into the next morning, but the surrounding landscape somewhat made up for it.  Going up a rough stone staircase trail, we also saw a smaller shrine building that was once part of the larger Hakone shrine complex, which we would see later on.
Once we descended the mountain, we strolled over on the old Tokaido Road, also called the Tokaido Trail.  This was a route that shogunate would take from Kyoto to come for their summer holidays, eventually ending in Tokyo (called Edo at the time).  Now it was just an uneven cobblestone trail with patches of overgrown grass.  But it skirted along the shores of Lake Ashi, and eventually ended up at the offshore torii gate of Hakone Shrine.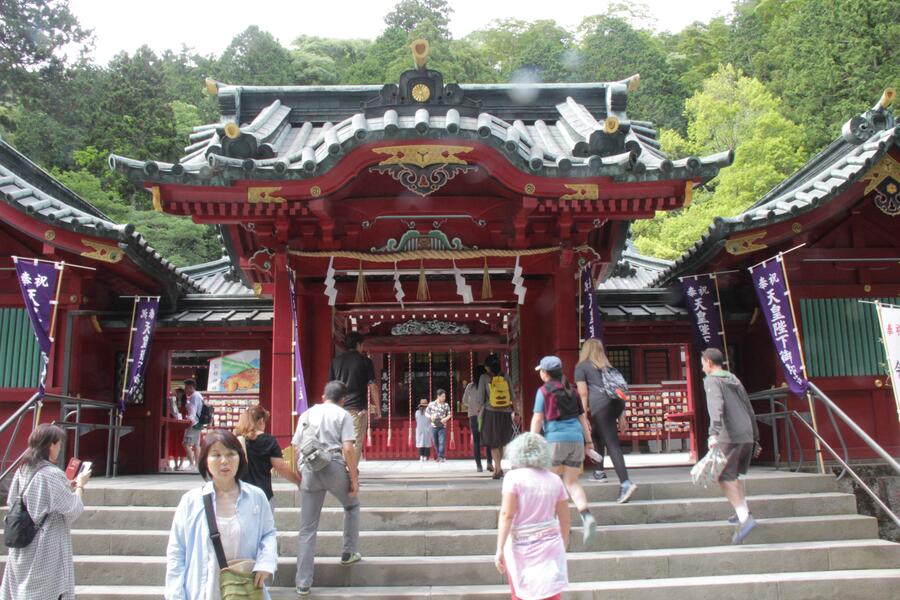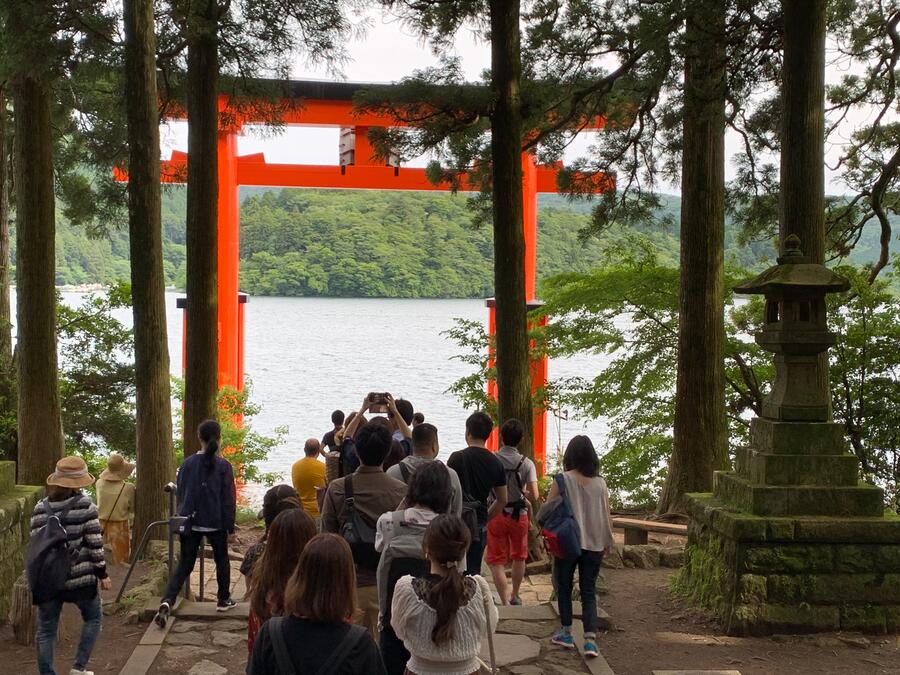 Hakone's Shinto shrine
The most memorable aspect of this Shinto shrine was its climb.  There were at least 300 steps that led to the main shine.  This was also the first one that was brightly colored in reddish orange, like all of the others we visited for the remainder of the trip.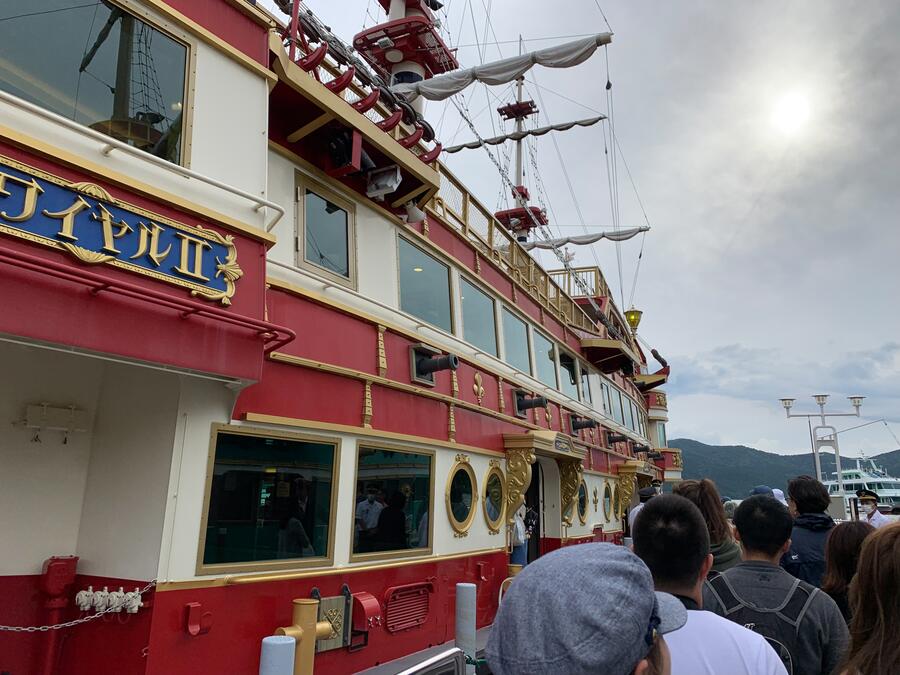 Walking on to Motohakone, we then took a replica pirate ship back to the Hakone-En dock. On the way, we ran in to this friendly four-legged pal.  Shiba Inu are one of Japan's most popular dog breeds, and have become more so with the popular Doge memes from a few years ago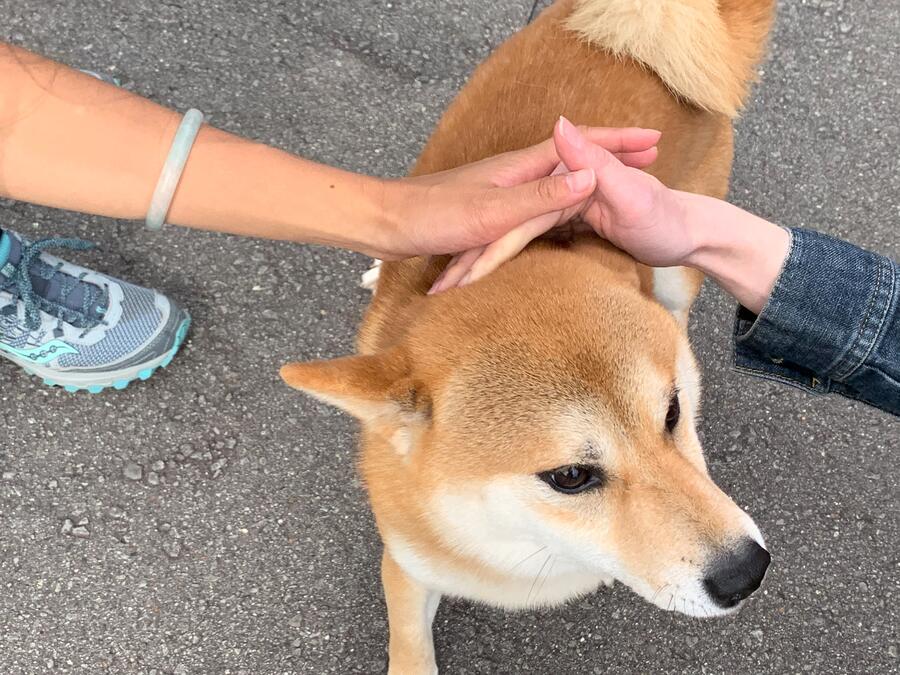 After the smooth pirate ship sail and gathering our belongings for a short bus ride, we finally arrived at our guest house.  We stayed in these tradition tatami rooms with futons, which were much more comfortable than the floorboards we slept on The B in Tokyo.  What made this place special was its private onsen, which allowed each person to take their own bath (no public bathing fear here).
If there is one thing you must do when you come to Japan, you definitely have to bathe at an onsen.  Hopefully it will be private like this one, but even if it isn't, gather up your courage and do it anyway.  You won't regret it.