In the 20 years I've lived in Colorado, I've been to Estes Park about a half dozen times.  Half of those visits involved staying there for a day or two.  But it's often easier for us to day-trip it there, since it's just a little over an hour away.
Perhaps if I really wanted to explore Estes' main attraction in greater depth, Rocky Mountain National Park, I'd stay there more often.  But I'm satisfied with my occasional journeys up there.  That's especially true when my family and I want a mountain getaway and don't necessarily want to deal with the mobs of skiers plaguing Summit County.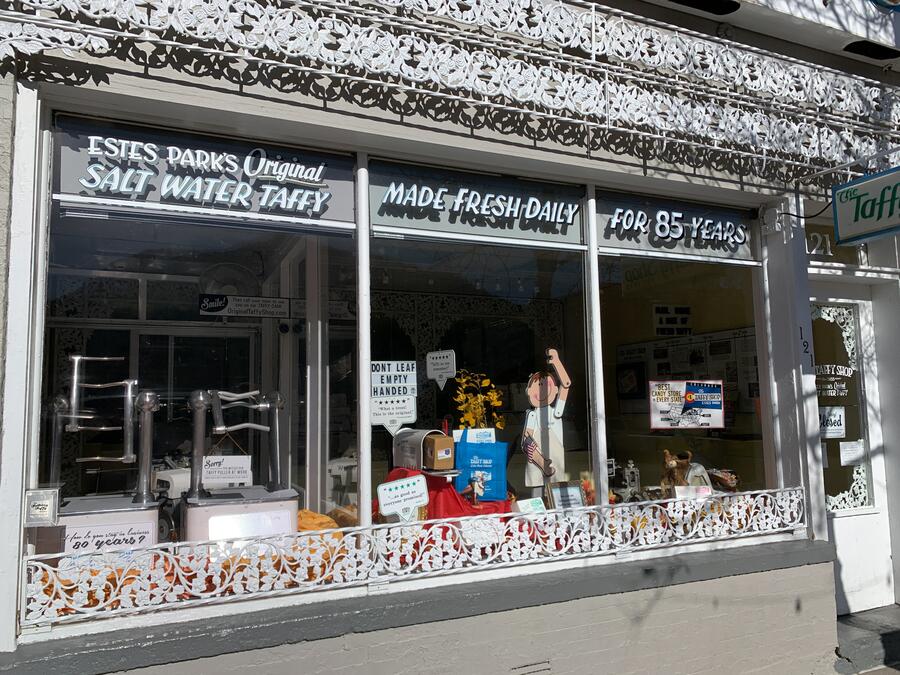 What about those taffy shops...and elk?
One thing about Estes Park is its unabashed touristy atmosphere.  I don't think anywhere else in Colorado has as many ice cream/salt water taffy shop and t-shirt and tchotchke stores.  They offer just about everything you could want in woodsy décor and souvenirs adorned with the only residents who rival humans for town supremacy – elk. 
A word about those elk.  Their herds show up all over town, but especially on the public golf course.  It's a wonder that golfers can even drive and putt when they must avoid hitting these majestic creatures, not to mention avoid stepping in their pebbly scat.  You also have to take great care not approach them too closely so you can get that amazing selfie with local wildlife.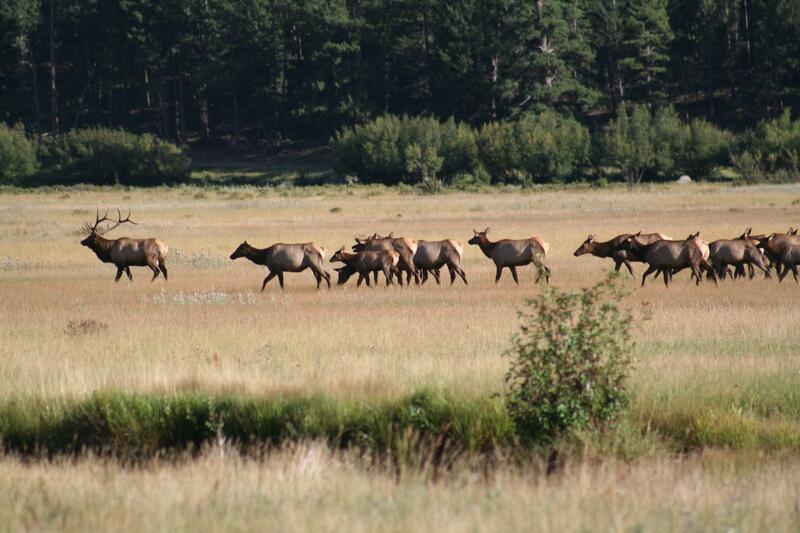 Unmatched mountain scenery
But if you can get past the commercialism of downtown and those pop-up herds of elk, then Estes Park is definitely one of Colorado's most breathtaking destinations. Rocky Mountain NP provides most of those awe-inspiring moments.   If you're on the super-ambitious side, you can also try to ascend Long's Peak, the local 14,000-foot (fourteener) mountain just south of town.
If you choose to come to Estes Park for a weekend or longer, your main reason for visiting will likely be the National Park.  While there aren't any fourteeners within its boundaries, you will probably be impressed with the dramatic mountain landscape stretching endlessly in every direction.
Some of my favorite places to explore and hike in RMNP include the following: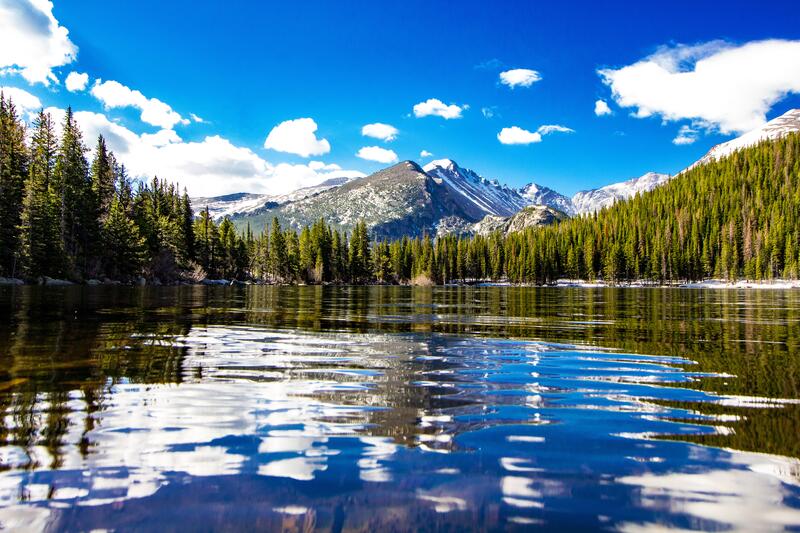 Bear Lake Corridor
This complex of trails is likely the most popular, and for good reason. It's not too challenging, you get plenty of photo-worthy vistas, and you can make it as long or as short as you wish.  The shortest is the half-mile loop around Bear Lake itself, in the photo directly above.  This is an ideal place to start if you're still getting acclimated to the high altitude but still want to hike.  If you want a more of challenge, head west up the trails to Nymph Lake, Dream Lake or Emerald Lake, which is about 3½ miles one way.  Take care of the crowds that will inevitably form during peak times.
Gem Lake
Unless you see a sign at its trailhead for RMNP, you would never know that this trail was part of the park.  Visitors don't even have to go to the main entrances to access it.  You actually have to drive nearly in the opposite direction to get there, going through Estes Park proper.  That doesn't mean it's unknown – in fact, it's probably just as popular as anything in the park, and it's not the easiest hike, with a steady climb that's just under 1,000 feet.  But the name says it all, as does the cover photo.  Get to the top, and you'll be rewarded with beautiful jewel-like mountain lake view.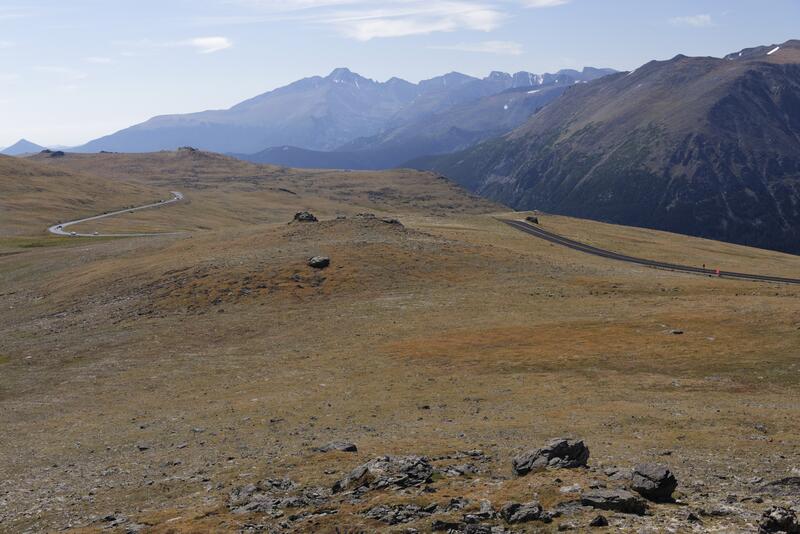 Trail Ridge Road
From my observation, this is main reason why people come to Estes Park and RMNP. This is the highest paved road in the United States…when it's not clogged with dozens of feet of snow, which is most of the year.  That's why this 48-mile two-lane highway, which goes over to Grand Lake and the park's other entrance, is only open from May to September.  On the climb, you'll see the best of the park's mountain ranges, as well as permafrost tundra above the tree lines (please don't step onto these areas).  If you're lucky, you might also spot mountain goats and other creatures.