Everyone loves Italian food in some form or another.  I don't know anyone who doesn't love pasta and/or pizza in one of its iterations, and of course, many people venture beyond those popular foods.  Maybe because of this ubiquity, a place like Eataly exists.
With eight locations around the U.S., this megamarket offers every kind of Italian food product imaginable. If you can't find it here, you probably never will.  But it's more than just a grocery with different sections for cheeses, meats and fish, baked goods, wines and olive oil. There are several full-service eateries where everything on the menu is from merchandise in the store and a room for cooking classes.
I've probably never seen any market solely devoted to one kind of cuisine like this. Asian markets like H Mart or 99 Ranch Market come the closest, but even those places sell different kinds of food from different countries. None of them just has products from just one, like Eataly has.
On my trip to Chicago last week, my hotel was around the corner from Eataly, so naturally I had to at least look around, pick a pastry or mini-dessert or two, and possibly enjoy a meal there. I mean, I can't deep dish pizza every time I go there.
The downstairs marketplace
As you enter Eataly on Ohio Street, you'll find a market with pantry items and a refrigerated takeout case on the left and a bakery, coffee service and pizza on the right with a seating area for quick service eating. At certain times, there's a wine tasting cart where you can sample whatever varietals are featured for the day. When I've come here twice before, I've gotten food from this area, which has been fantastic.  The desserts, particularly the tiramisu and cannoli, are worth the indulgence.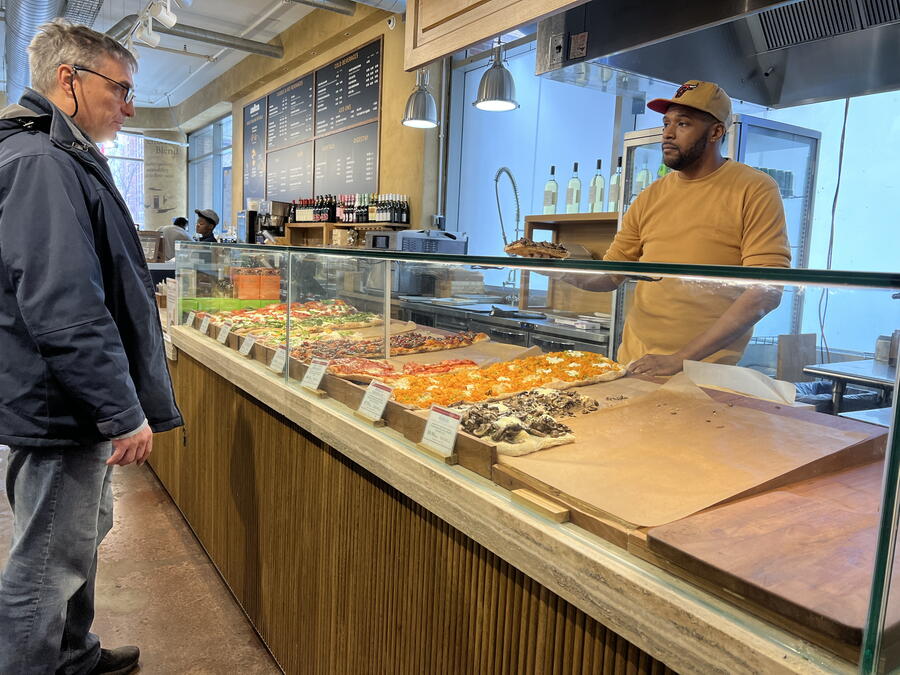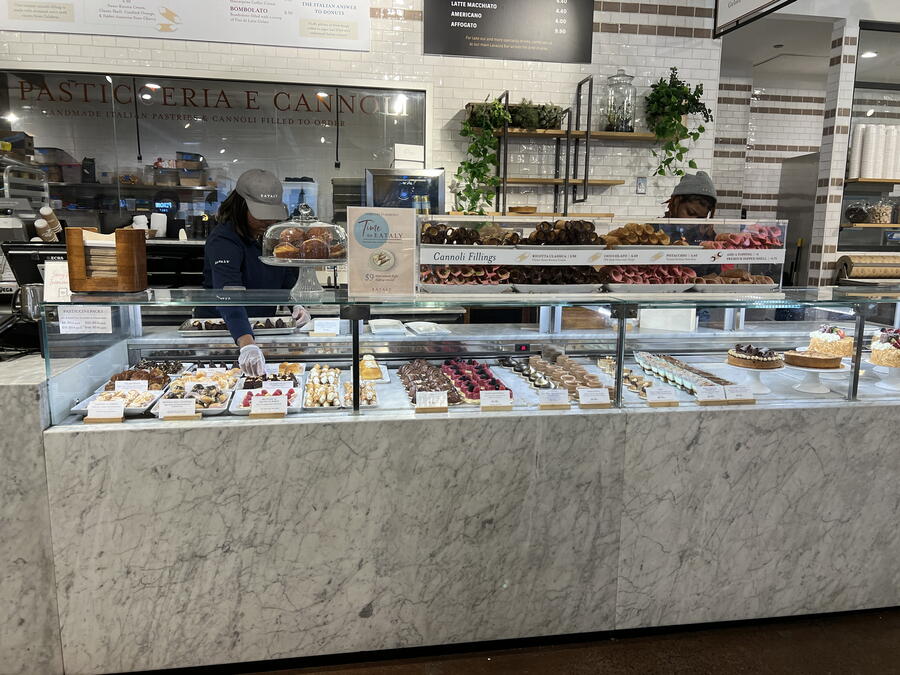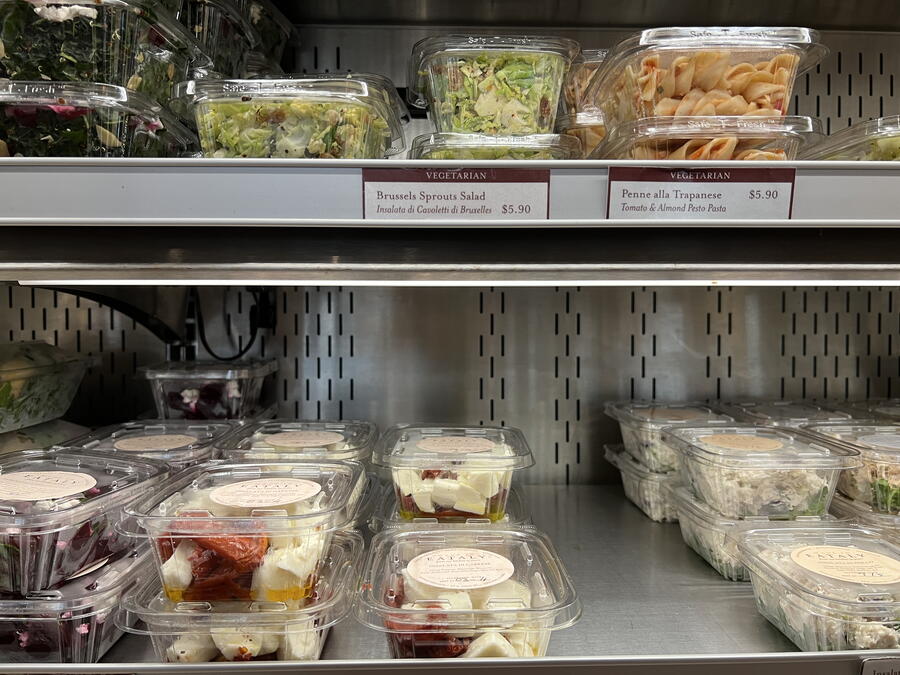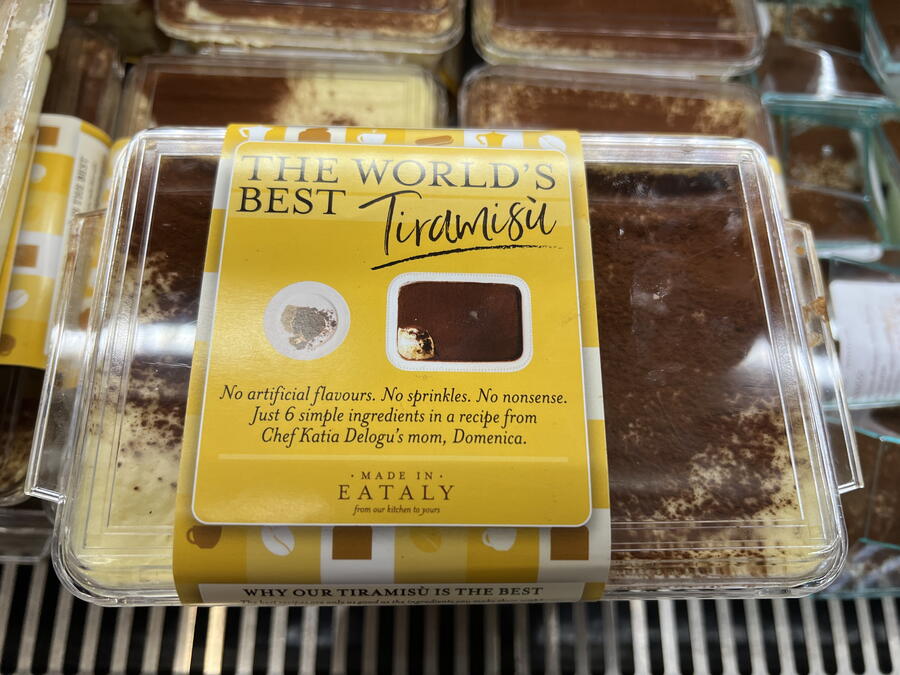 If I lived in Chicago, I would be coming here often to buy my boxed pasta and other obscure items that I couldn't find elsewhere. It would probably spoil me for anything at the usual grocery stores.
The upstairs marketplace
Going to the upper level of Eataly, you'll find probably more kinds of Italian red, white and rose wines than most specialty shops would offer.  In addition, there are all-imported olive oil and balsamic vinegar brands that you will likely not find in any supermarket (in other words, no Bertoli or something that would never even reach the doors here).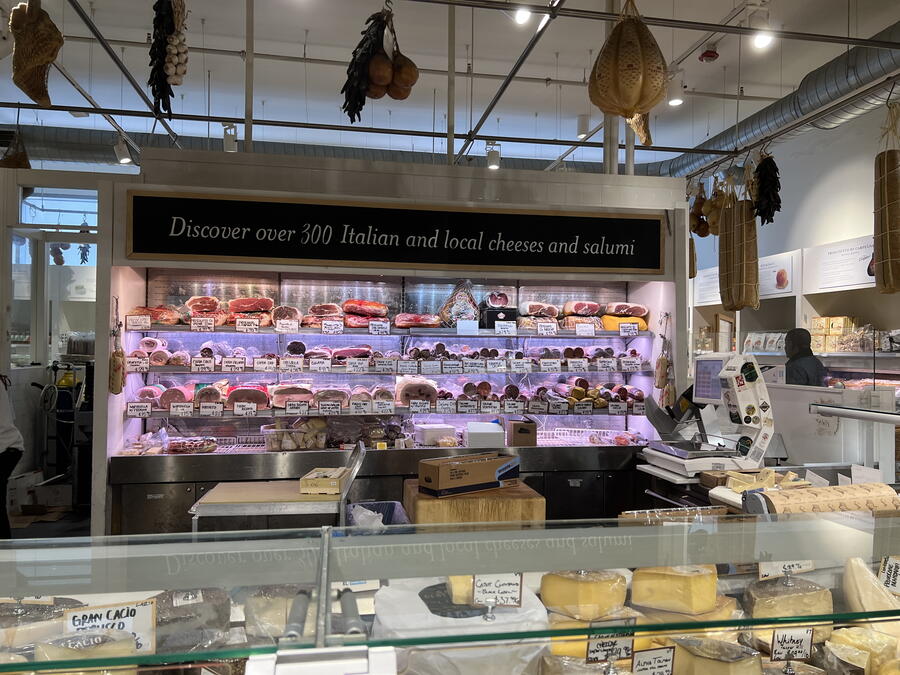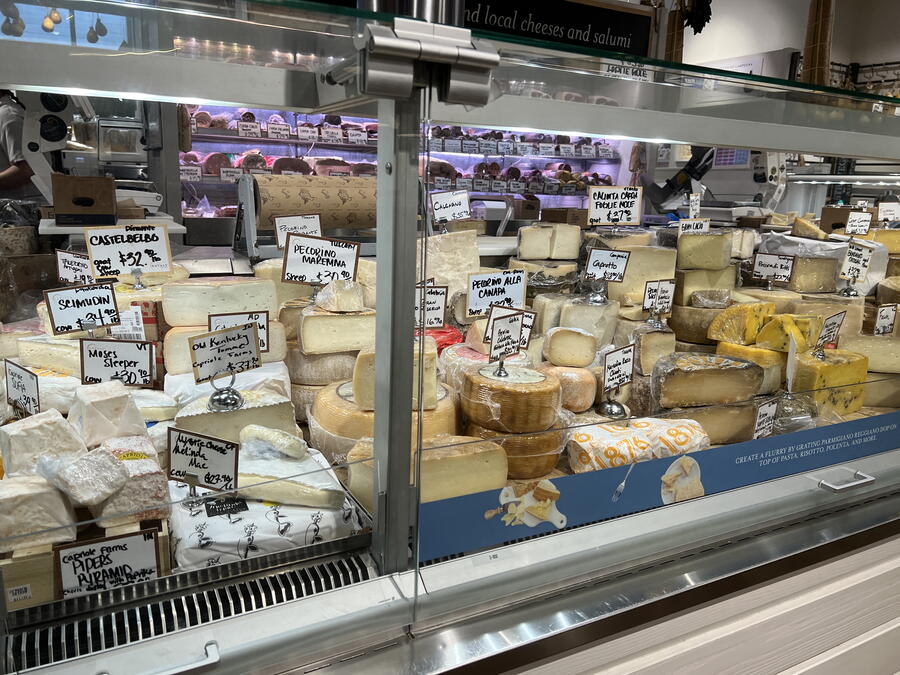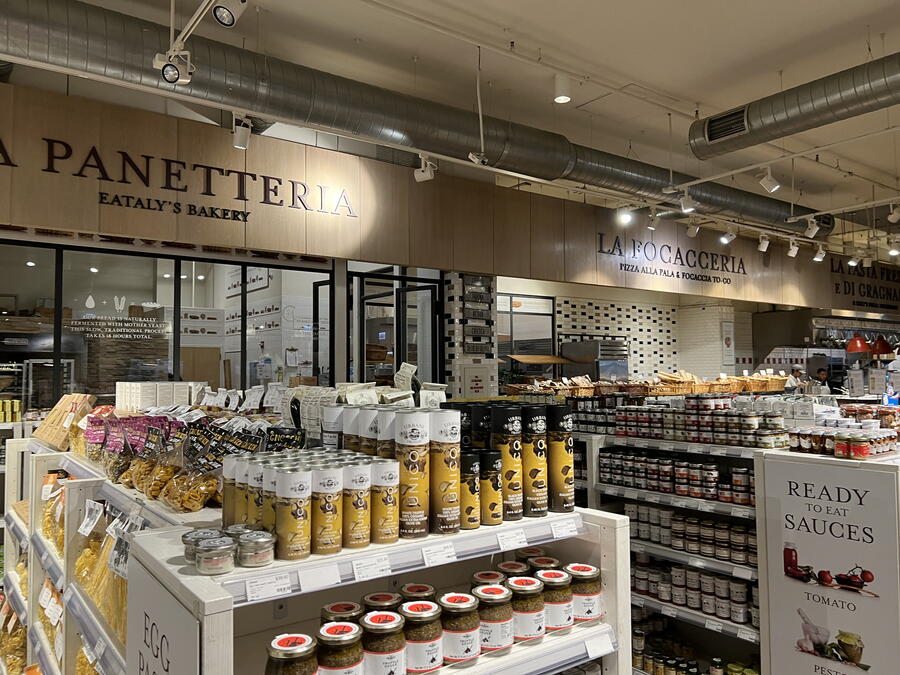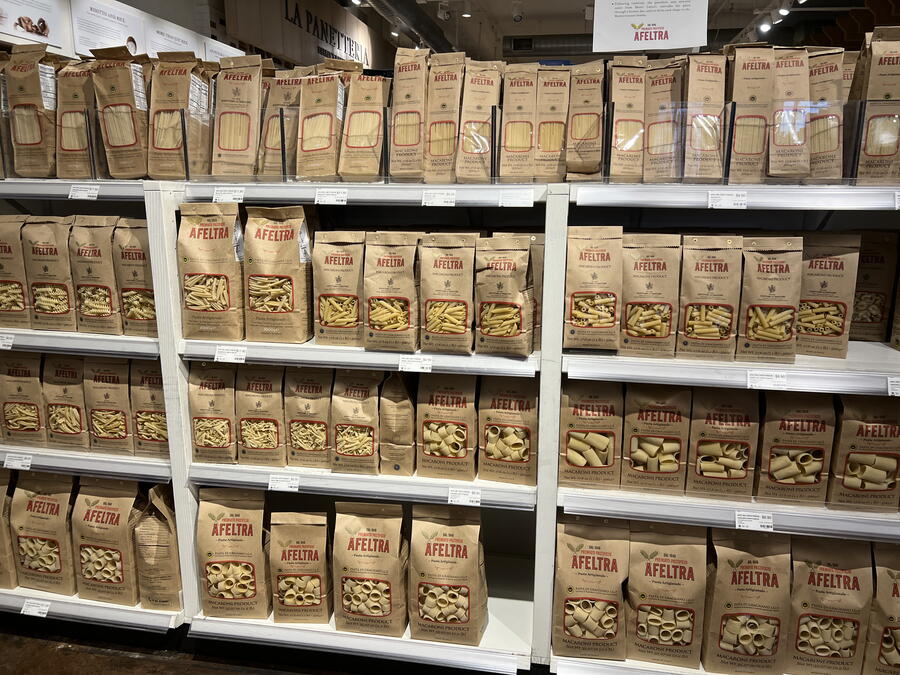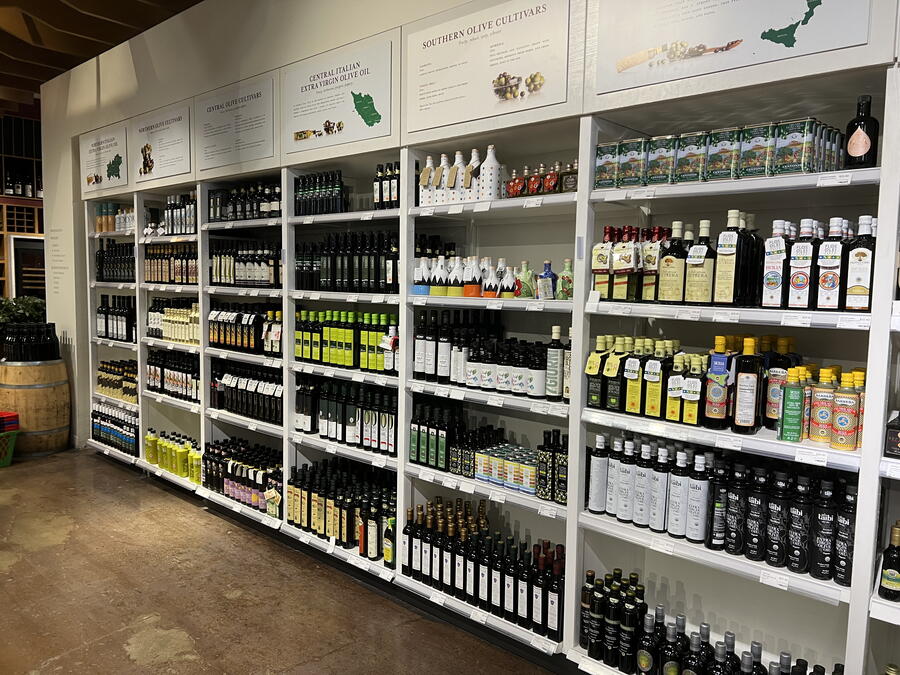 Other counters and refrigerator cases offer freshly made cheese, or formaggi (including glass- encased area where they create mozzarella), fish and seafood, fresh and cured meats (salumi), and separate sections for pasta and other dry goods.  For some reason, the produce section is unusually small.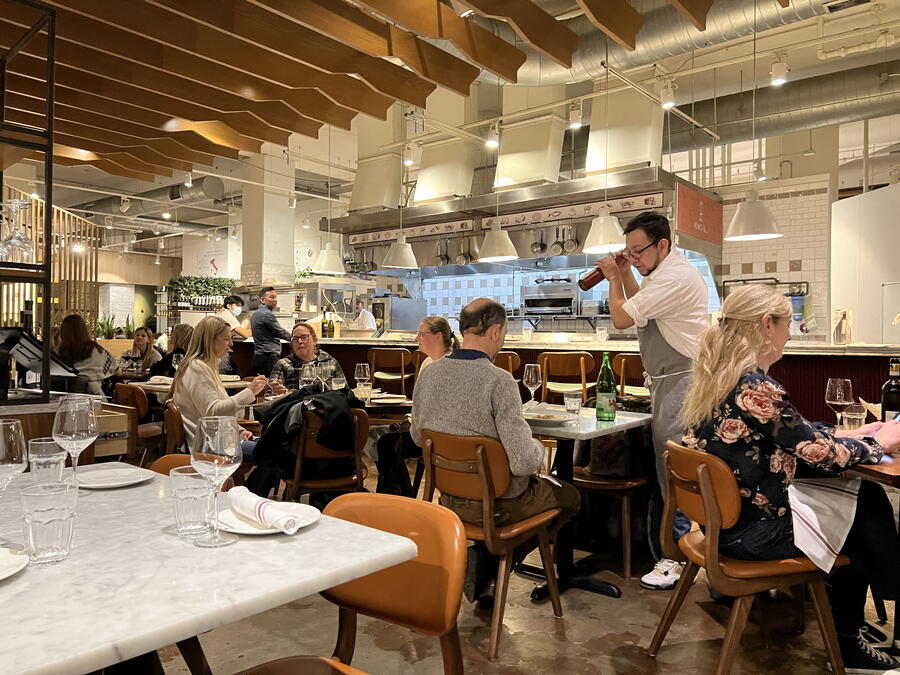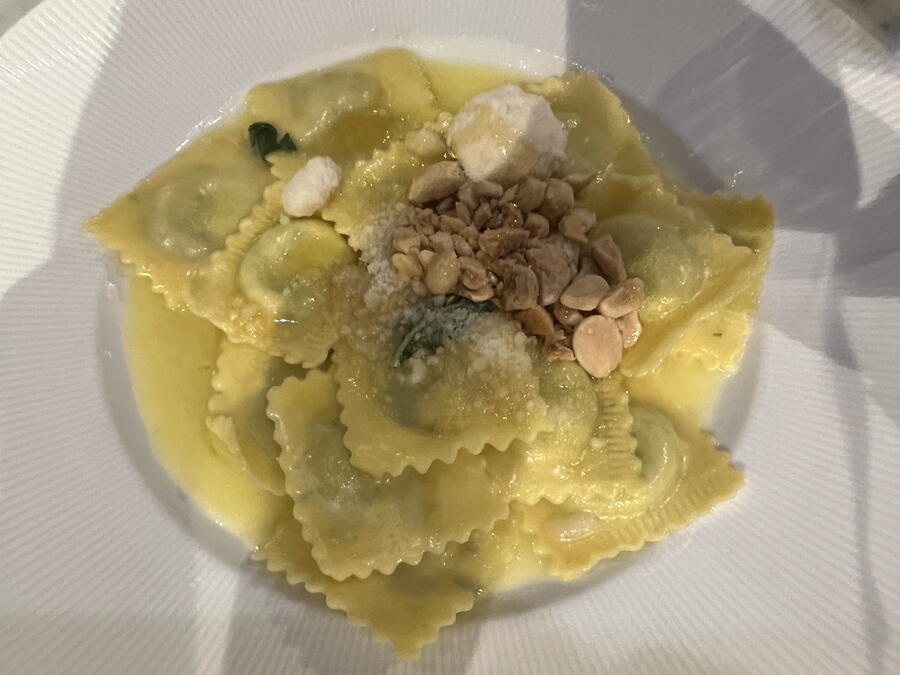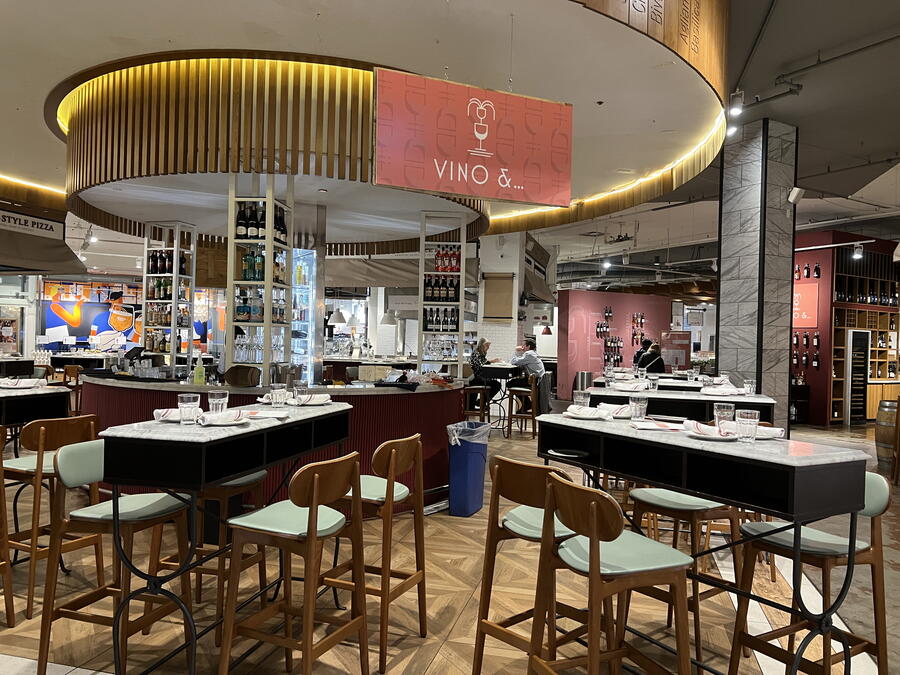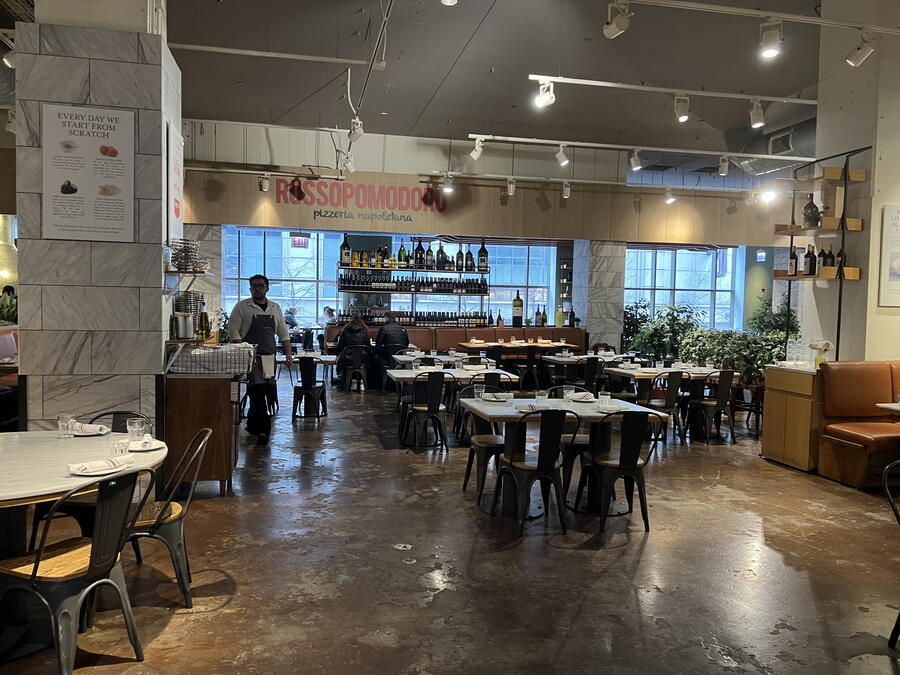 The restaurants
Besides the quick-service counters, Eataly has two sit-down restaurants: Vino &… and La Pizza & La Pasta. The offerings for each are similar, but the second eatery has more menu options, with fish and meat entrees and four different plates of gnocchi.
I chose Vino &…, where it was easier to select plates for my "light" dinner. Starting with one of the 100 wines by the glass - Ghiaccio Forte, a medium body Tuscan Sangiovese – I then moved on to a pasta dish, fiore di zucca con salvia (squash and ricotta ravioli with sage butter, blanched almonds and Parmigiano Reggiano), served with bread and olive oil. It was simple but delectable. Afterwards, I enjoyed a generous dish of chocolate gelato.
If you're coming to Chicago and staying in the River North area, stop by Eataly for some truly authentic Italian cuisine, whether it's just a dessert or full-fledge meal.