Cologne - not your typical German city
As late Anthony Bourdain once said in his CNN show "Parts Unknown," Cologne lacks charm. If I remember correctly, he actually said it was ugly. I personally won't go that far. Granted, it doesn't have the storybook fairytale appearance that many German towns do, and that's because most of the didn't exist after 1945.
Rather, it looks like the most conventional and modern European city on the continent.  Even the part that looks somewhat historic only has the original cobblestone paving. Some buildings feature the chalet-façade typical of middle European architecture, but they are just decades, not centuries, old.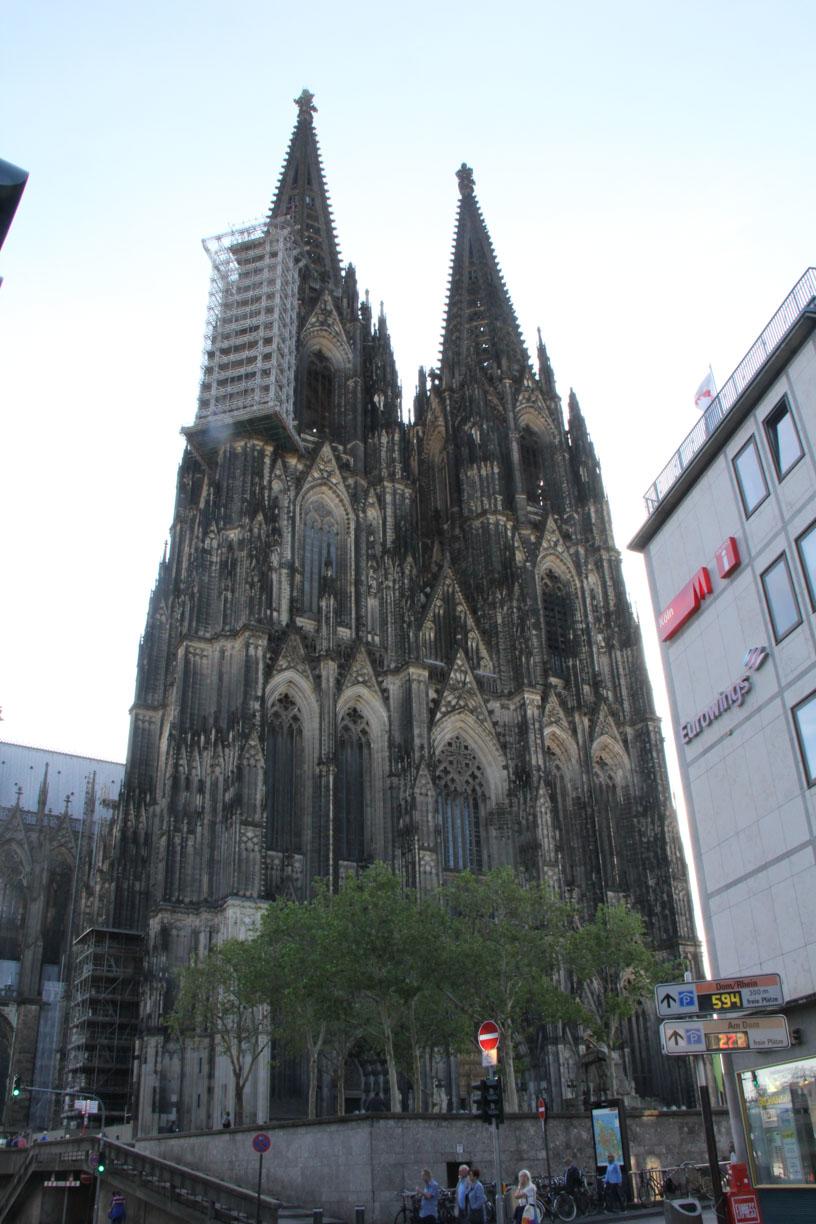 But who really cares about what we Americans think about Old World images? I enjoyed this day-long second stopover on the Viking Hlin river cruise, after our first in Kinderdijk. To save time, nearly all the passengers docked in small town ten miles outside town, boarding five motor coaches that ended at Cologne's centerpiece Gothic cathedral. Each bus group then followed a local guide who led each around the city center. Meanwhile, the ship glided its way to the city docks.
The Cathedral - Cologne's heart and soul
Our guide, Rocco, took great pride in his home city. I think that is part of Cologne legacy and locked into the heart of its people. It literally rose from the ashes of World War II, when Allied air forces destroyed 90% of the city. The only reason why the cathedral remained intact was its wartime purpose as an air attack landmark.  Maybe there was some divine intervention too.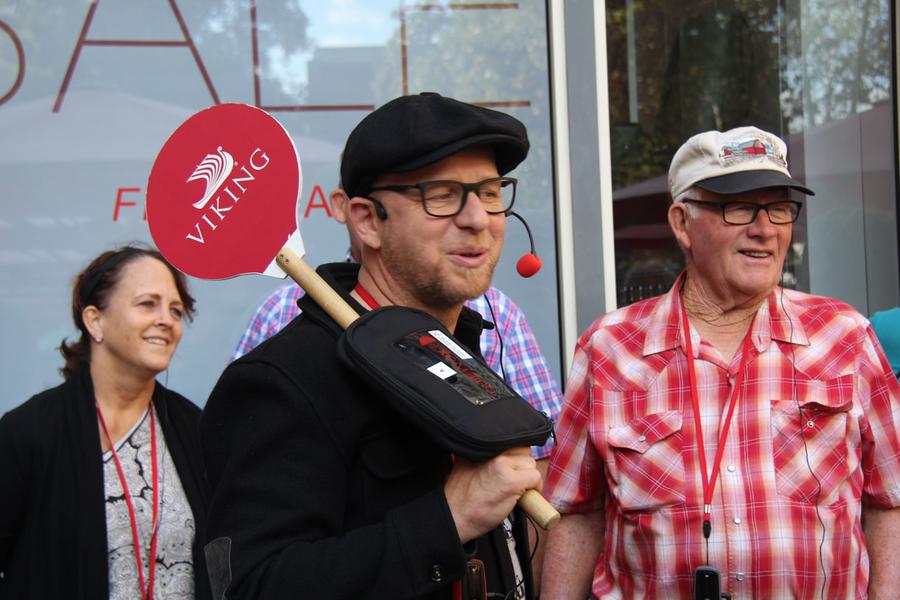 Rocco explained that the cathedrals sooty exterior came directly from volunteers recovering bomb-sullied rubble when the war ended. They then used it for the church's reconstruction. We then visited the interior on our own. The cavernous naves and altars resembled those in St. Peter's Basilica in the Vatican, but elaborate stained glass murals and patterned designs provided more illumination.
We then strolled to the center of town, or the Alter Market, a cobblestoned square with the city hall, a smaller church, stores…and about six brewhouses. Cologne has about three dozen official establishments that have the authority to brew Kolsch beer, the native brew. Only these brauhaus can call it by this name, under penalty of prosecution.
That's exactly what I did after Rocco brought us back to the riverfront at the tour's end. More accurately, our group headed back to the ship to rest and explore the town at leisure.
A chocolate paradise
Once we were at the ship, I noticed that Europe's severe summer drought was on full display at the dock. Many river cruise itineraries have resorted to modified or completely revised itineraries, or even ship switches where guest disembark, take a bus, then get on another ship further down the route because the ships can't sail on the shallow water levels.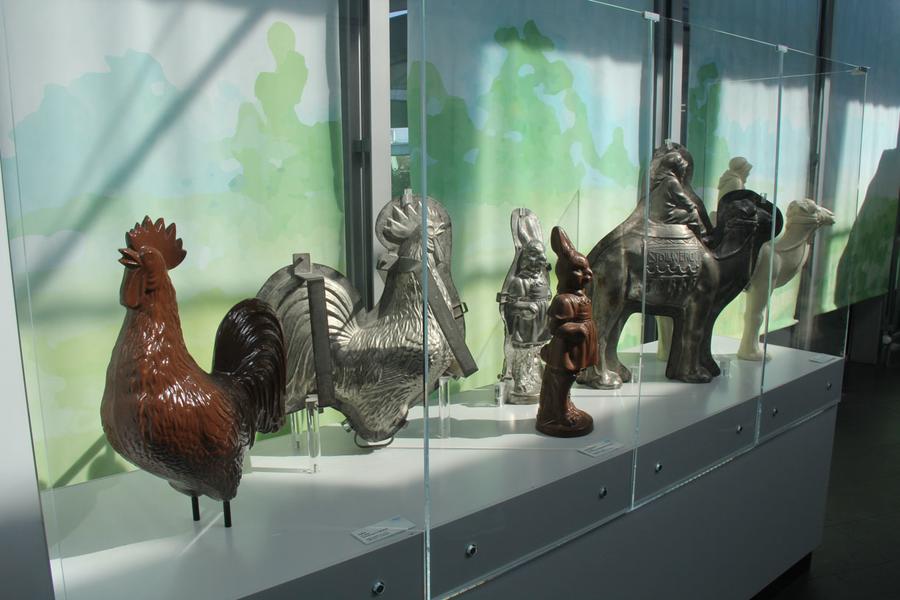 Since we had a few hours before the Kolsch and dinner tour, my cruise roommate, Gina, and I decided to go to the Chocolate Museum, just a few minutes' walk from the Hlin. This was a near-perfect activity for my inner chocoholic.
Housed in a former customs office and flanked on either side by sleek modern additions, the Schokoladen Museum draws over a half-million visitors a year. German industrialist Hans Inhoff and his wife Gerbung established it in 1992 after two decades when the idea first began.
The behemoth Swiss company Lindt now owns the Schokoladen Musuem, and so many of its products are on display, including these molds that were meant to be fine-art sculpture.
Visitors first go through the history of chocolate, of its origins, its modern-day trade and how it became so valued in the world.  The ancient Aztecs in Mexico made it a ceremonial element. From there, Spanish conquistadors brought it back to Europe, and it became the aristocracy's drink of choice. Later on, it was available to all, to everyone's benefit.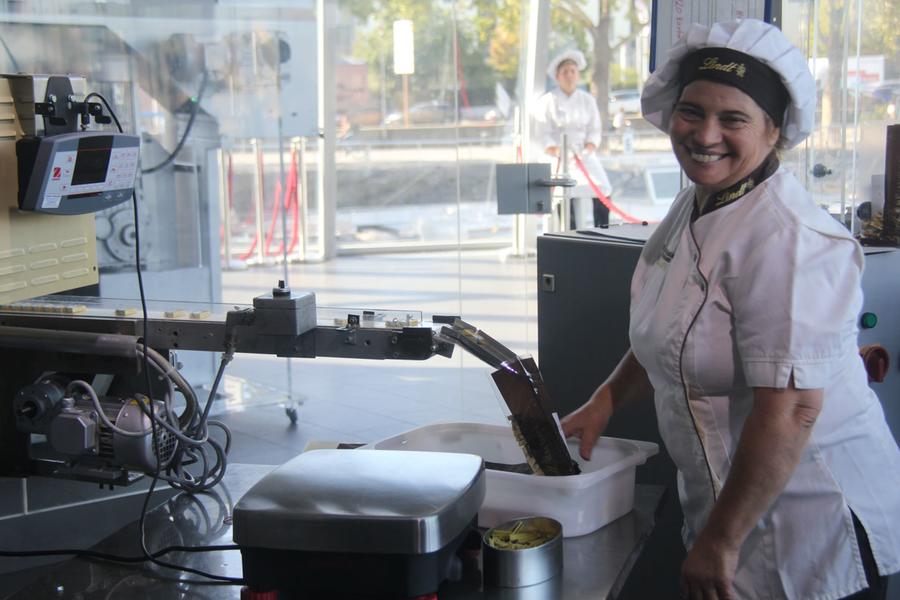 A hands-on chocolate experience
After learning about chocolate's story and background, we then arrived at a chocolate factory room.  It demonstrated how cacao beans become the yummy candy and food that millions love. Through the roasting, processing, mixing and molding, it's both a alchemical and magical journey.  It's a lot like the opening sequence to "Willy Wonka and the Chocolate Factory."
Toward the end, we then came to a chocolate fountain overlooking Cologne and the Rhine. A white-clad attendant handed out vanilla cookie wafers dipped in melted milk chocolate.  It was a nice grace note to the end of the tour.
Another woman in the factory portion hurriedly wrapped candy bars as they came out of a machine and off the conveyor belt.  She smiled as I took her photos – hopefully she was truly friendly, and not just putting on a tourist show.
Once we purchased our obligatory gifts in the museum shop, we headed back to the ship and got ready for our beer tour.  The afternoon turned unseasonably sunny and scorching, so sipping some native Cologne beer would be just the right way to end this late summer day.
(Part two continues next week)