As promised from last week, here is my post about our cruise on Carnival Dream.
Despite having its share of PR problems, some people still love Carnival cruises.  When I talk with other travel advisors, most give them a thumbs down but some will give high praise.  So I needed to see for myself what exactly those positives and negatives are.
The Dream is in a class of Carnival ships that could be considered mid-size, roughly 3600 passengers.  She's younger than most in its whole fleet, just a little over ten years old, but she doesn't have the more elaborate amusement park activities that the brand-new ships, like the one I toured this summer in Miami.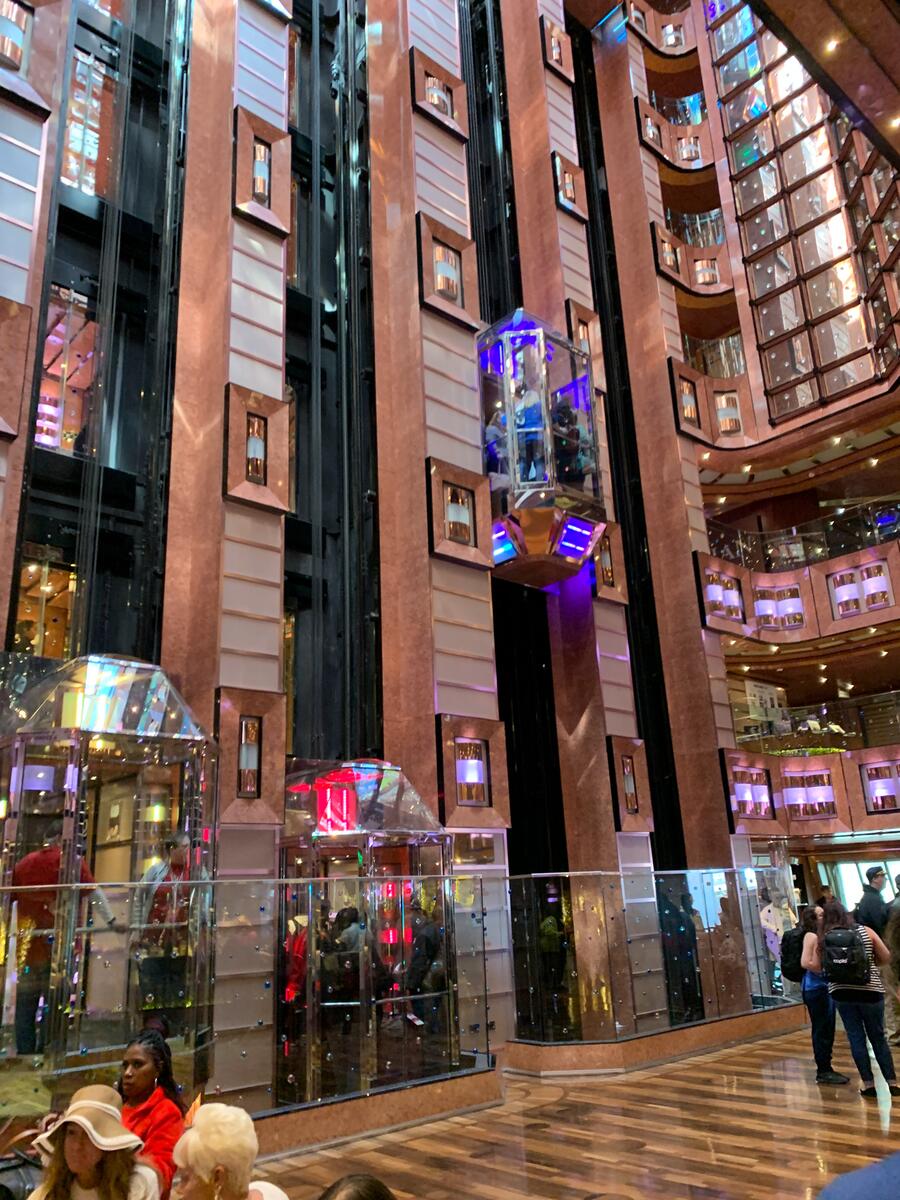 On our way to Cozumel
Our particular cruise was a four-nighter that began and ended in Galveston, Texas, and made one port stop in Cozumel, Mexico. Since RAS and I have been to this destination before, it didn't matter what we did there.  What was more important to me was getting the "Fun Ship" experience that Carnival touts in its marketing and advertising.  Now having said that, I'm not a big party person, but if I could adapt to what Carnival offered, I would be just fine.
Actually, I could probably summarize what I liked and didn't care for in a short list here.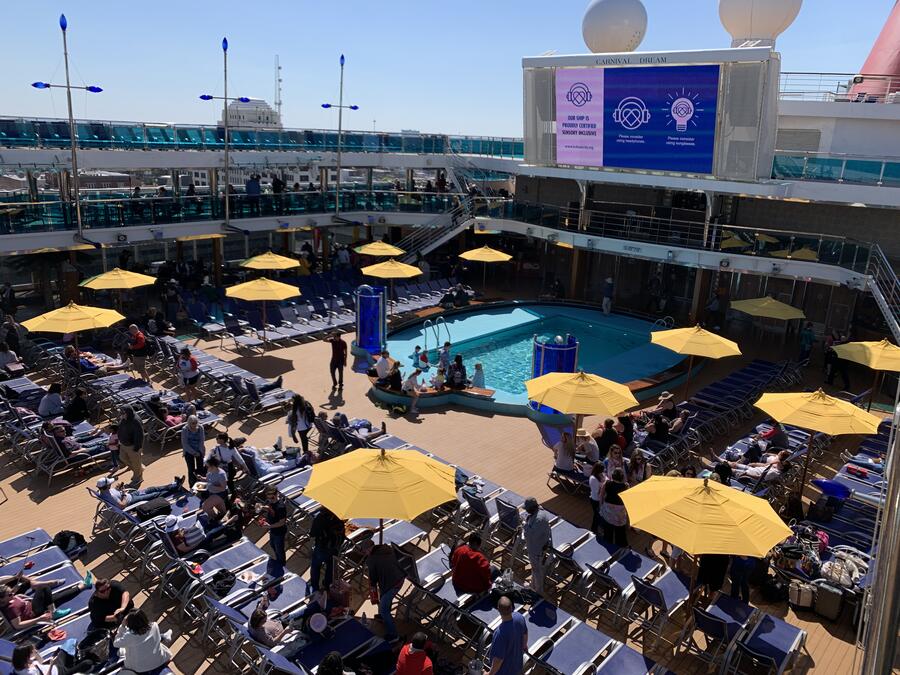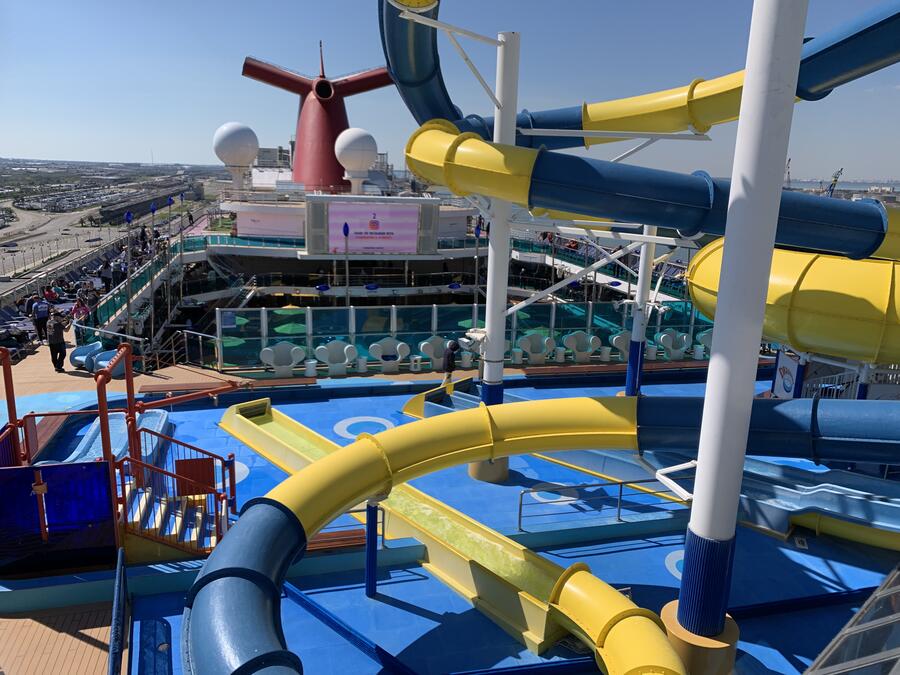 Pros:
The entertainment is above average
RAS and I sat in on two of the three shows presented on Carnival Dream.  One was called "80's Pop to the Max" and the other was "America Rocks." Both had great singing and dancing, but it wasn't quite up to the spectacle of the Princess shows we saw a few months ago.  We enjoyed the live music performances from duos and trios of different music genres.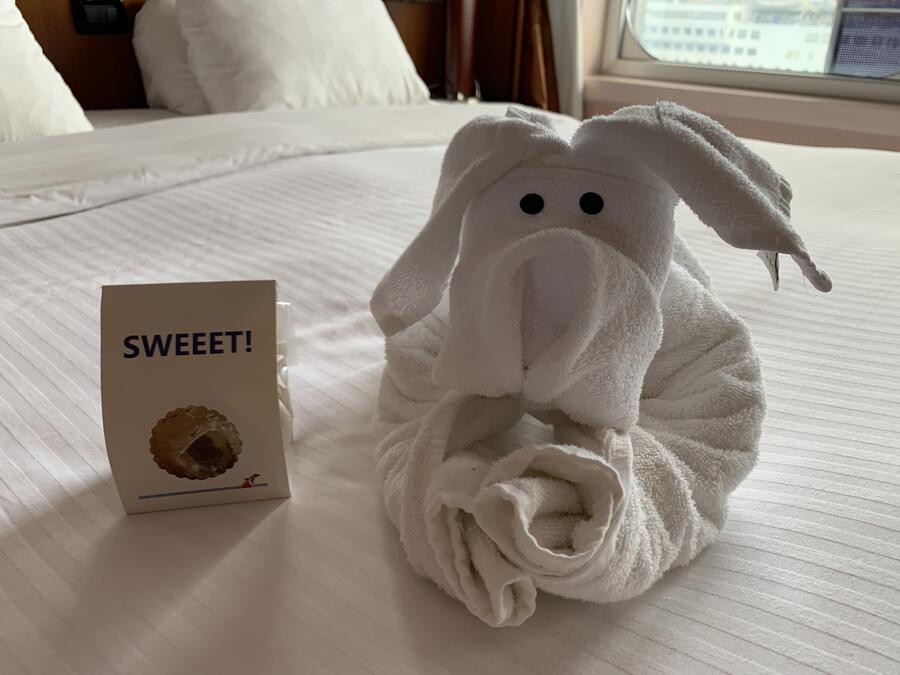 The crew is helpful and friendly
Because we chose anytime dining where you simply request a table on the downloaded CarnivalHub app, we didn't have the same server at every dinner.  But those who did wait on us were positive and friendly, as was our room steward who made cute towel animals each day.  Just about all the staff we encountered demonstrated great service.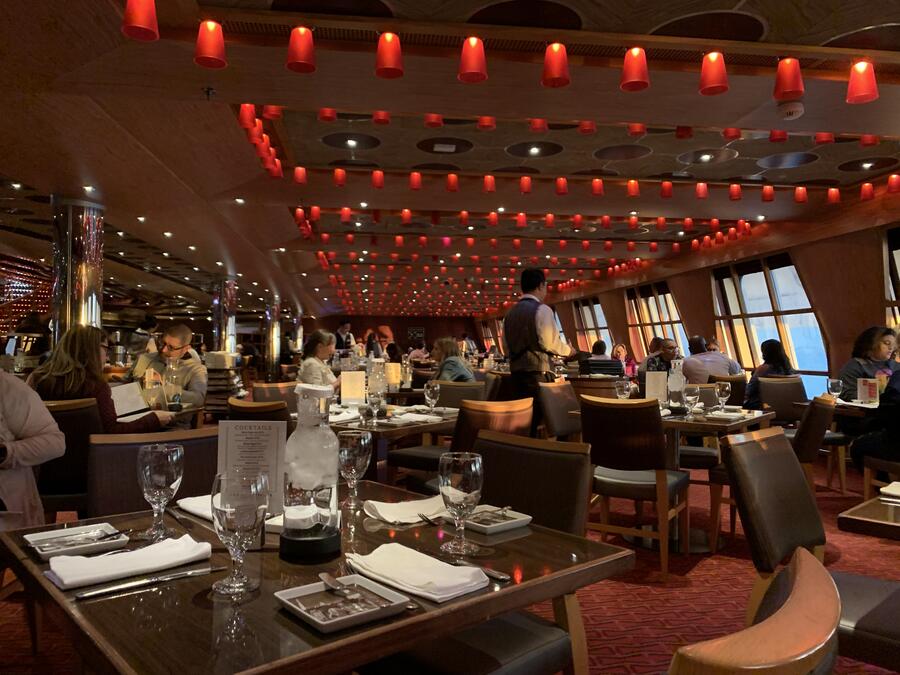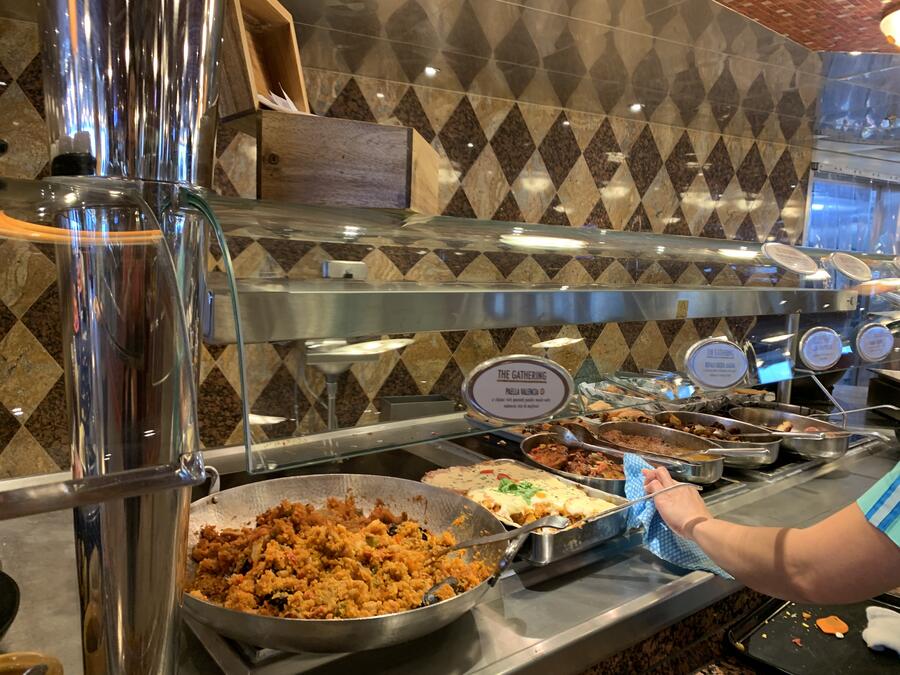 The specialty food is tasty
I'll write in greater detail about this next week, but most of the food on Carnival Dream was about as good as the food on the two Royal Caribbean cruises we've been on – simply average, and slightly below.  The three specialty places we tried – Guy Fieri's barbecue and burgers stands, and a Japanese sushi bar - went a little above the regular food offerings.
Cons:
Some housekeeping would help
While we had a spacious and almost indulgent suite on Carnival Dream, with as much room as any hotel we've stayed in, some of the décor looked a little worn.  The door frame in the bathroom sported chipped paint and there was a noticeable tear in the bed skirt.  Perhaps the most common problem was the dirty windows all around the ship.  I don't think it would have taken much effort to clean them.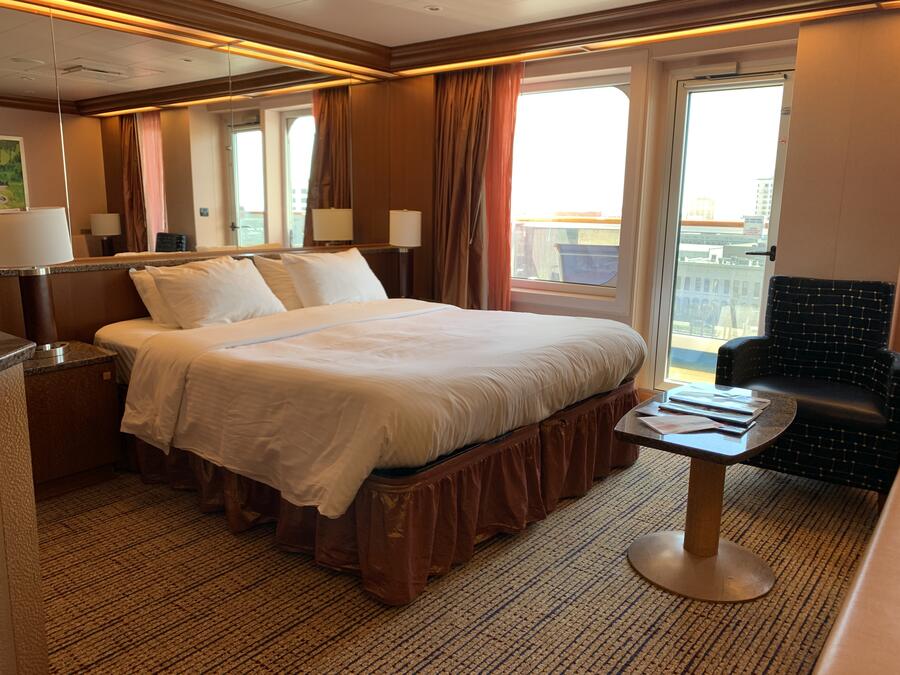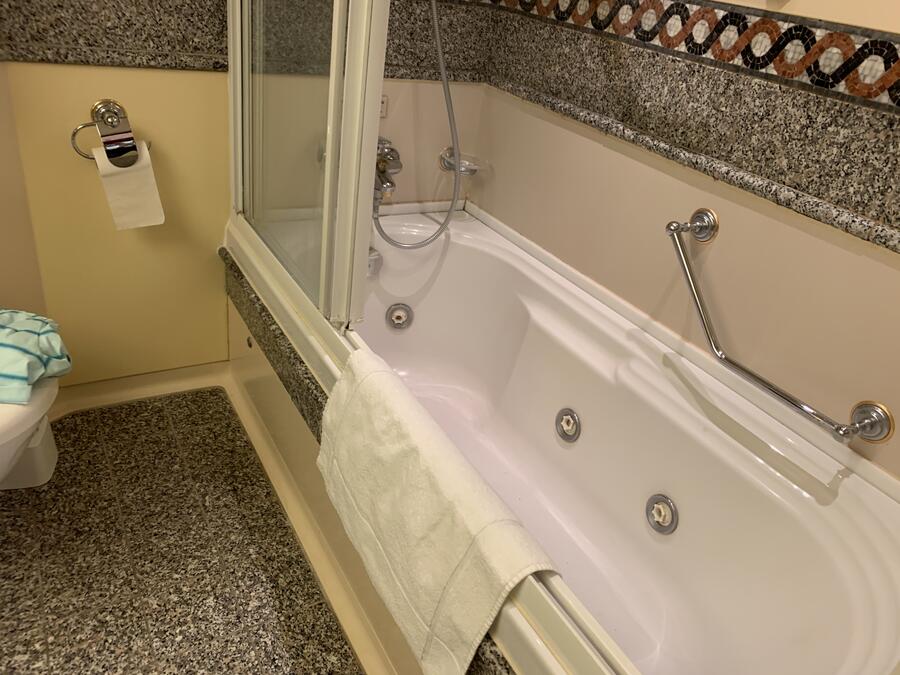 If you don't like to drink and party a lot…
Carnival does have that die-hard reputation for being a party cruise ship, and most passengers on this sailing didn't disprove that assumption.  With a Cheers drink package at $60 a day per person, most people took advantage of having unlimited cocktails, beer, wine, bottled water and soft drinks, and stayed overly celebratory all day and all night long.
Onboard activities need improvement
I think the biggest issue that RAS and I had about Carnival Dream is that there wasn't a lot to do on the so-called Fun Days at Sea.  There were certainly silly contests (think hairy chest), dance-offs and bingo and trivia tournaments.  But we spent a lot of time trying to keep ourselves busy or just being lazy.  Well, maybe that's what you're really supposed to do on a cruise.