Here is one of two final posts on my Viking River Cruise, last heard from in Strasbourg, heading to the Black Forest and southwestern Germany.
How the Black Forest and a silly song tie together
Long ago, he owned these records from trumpeter Herb Alpert and the Tijuana Brass Band. Some of you would have no clue who this man was.  But if you're old enough, you probably remember some of his album covers (quite sexist, but expected for that time).
As you can see from this crummy picture, Alpert is flying a plane, a French maid model looks at him adoringly. One of these was called "Going Places," and it included a song that's stuck in my head since I first heard it.
German musician Horst Jankowski recorded  "A Walk through the Black Forest" in 1965.  It's a jaunty piece of pop, kitsch and elevator music that most would scoff at today.  I actually liked Alpert's version better.  But with either one, I often wondered what a walk through this area of southern Germany would be like.
Maybe I imagine being in Hansel and Gretel scenario, where the further I go, the darker and scarier things get. I would see a life-size gingerbread house and believe it's totally normal. Or it would just be a stroll through the woods, like I have back home in Colorado.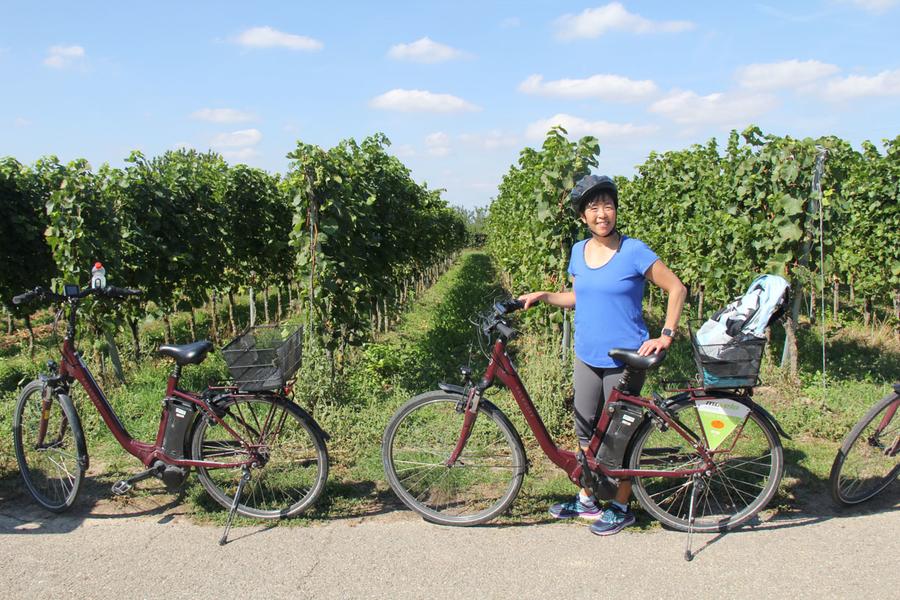 Only one person experienced mechanical issues, which caused part of our group to fall behind with a 10 minute wait. But after an instant repair, he was rolling along, and there were no problems after that.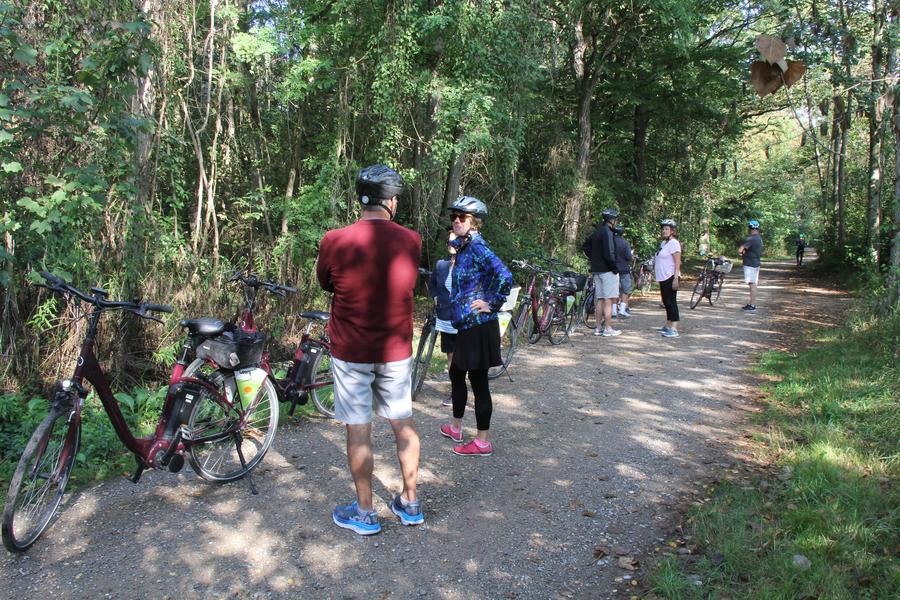 It's the Great Pumpkins!
Leaving that open space area, we biked through Hartheim, about 10 miles from start of the Black Forest.  We pedaled through vast plowed fields that reminded me of the acres of farmland in central California. Much of it was harvested, with dried stalks and roots only showing. Once we arrived at the edge of town, an archway with the name "Bohrehof" greeted us. Beyond that was a pumpkin wonderland.
Southern Germany's decadent dessert
Black Forest cake, as made here in its homeland, was actually more like pie. On the bottom was a buttery crust which held up the three kirsch-soaked layers of spongy chocolate cake, sandwiching layers of sweetened, cherry-filled whipped cream. To top it all off was more whipped cream and chocolate shavings.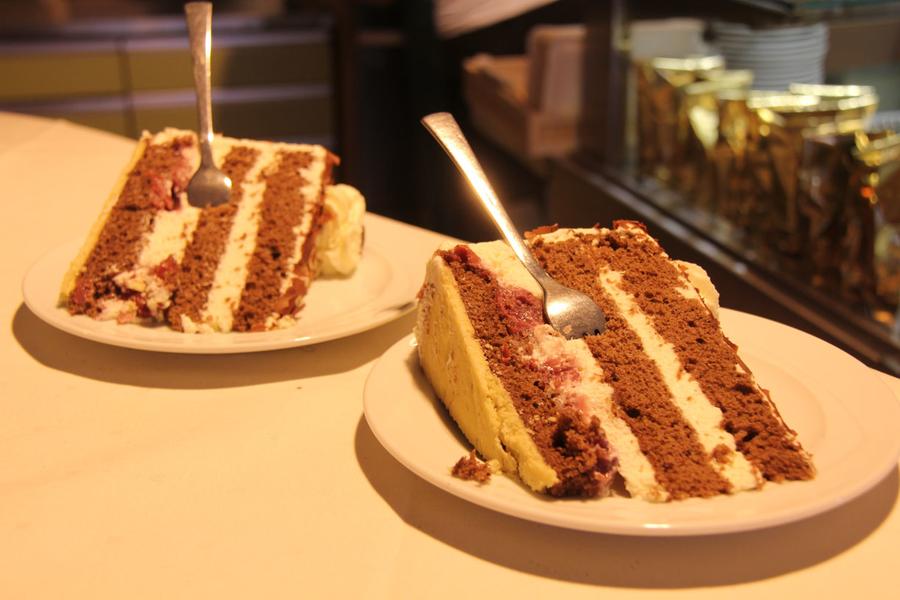 It was a nice mid-morning coffee break, although it completely ruined whatever exertion I managed on the bike. Even then, because it was an e-bike, I probably didn't burn as many calories as I normally would cycling.
Next up...vineyards, castles and my continued ride on the Black Forest.