Ice Cream = Summertime
Even if you're not mathematically inclined, that's an equation everyone can understand and appreciate.
My adopted hometown of Denver doesn't get as scorching as some infamous cities like Miami, Atlanta or Phoenix. A combination of elevated altitude (y'know, the Mile High thing) and low humidity create a pleasant overall summer climate.
We're literally closer to the sun here than most Americans, so we have more reason to consume indulgent frozen treats, like ice cream.
(Not really of course…it's just a silly justification I like to use every now and then to explain why weird things happen here).
Now you won't find Denver or Colorado on any top lists of states or cities eating the most ice cream. Locals are pretty healthy, as any related survey will tell you, so they're probably not going to have highly developed sweet teeth. But if we locals are going to sacrifice calories, we're going to do it right.
At the risk of sounding snobbish, I've purposely avoided any national ice cream chains. That means no Baskin-Robbins or Cold Stone. I've also included ones that make their ice cream on site and have a constantly changing menu.  If you should come visit this summer and you need your frozen dairy fix, try one of these beyond awesome places that won't fail to satisfy (listed in alphabetical order).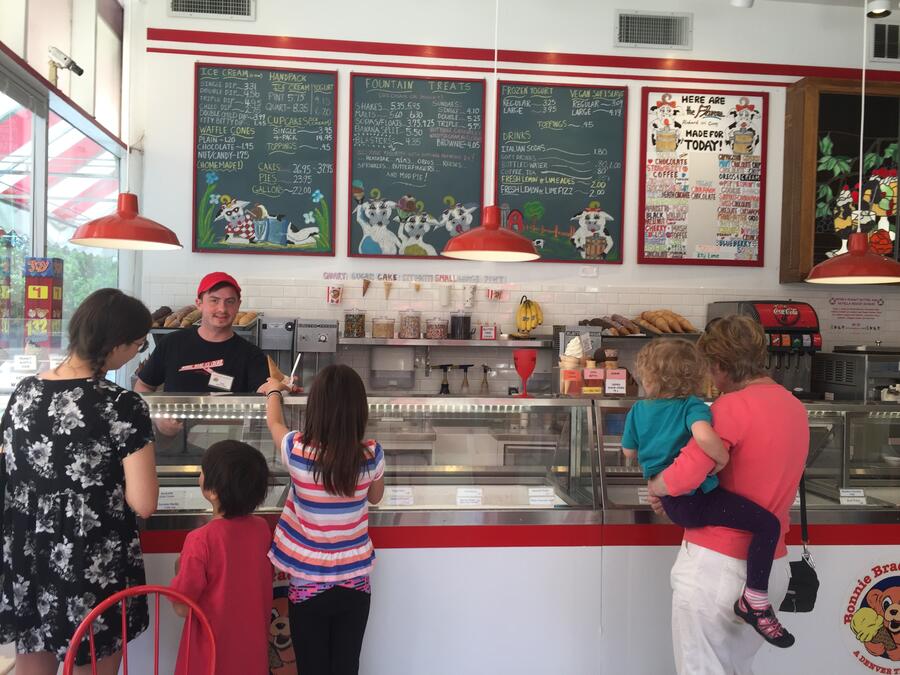 Bonnie Brae Ice Cream
One of the oldest in town is a recent "best ice cream shop" winner in Colorado Parent magazine. It's an old-fashioned parlor in an upscale Denver neighborhood that has a rotating selection of regular varieties. That number was well over 100 at last count.
Frozen Matter
Tucked into a newly revitalized block of condo buildings in Uptown, this geek-themed open-air establishment offers sixteen flavors. Several of these are regulars (including milk + cookies and knotty salted caramel), and special vegan choices.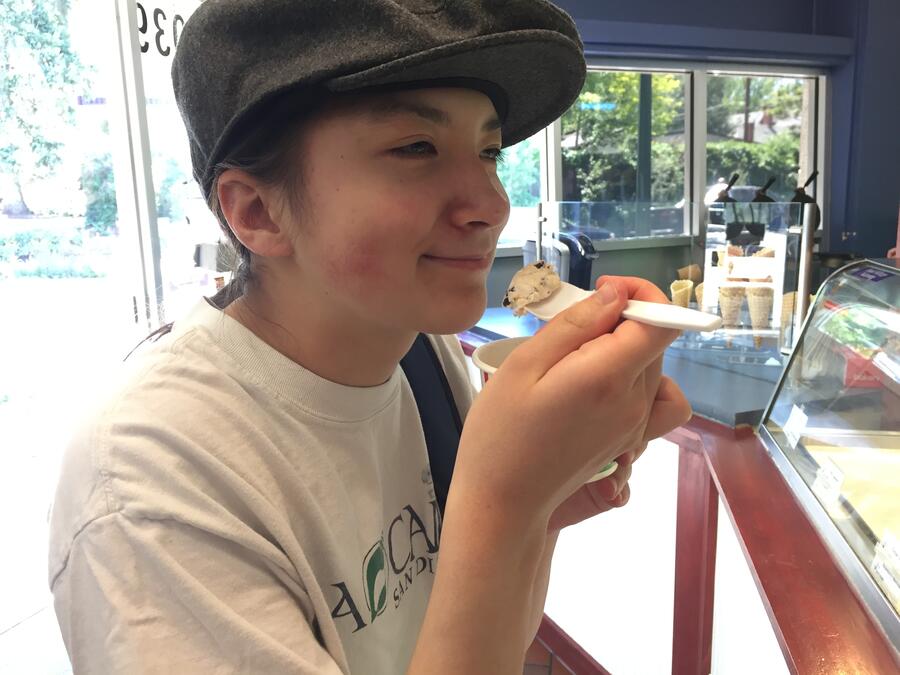 Liks
Like Bonnie Brae, this store has seemingly been around forever, since 1976, and has a satellite shop in Conifer. That qualifies for legacy status in Denver. Yet for a longtime parlor, they get surprisingly creative with their flavors. One creation: Avery Iceland, a chocolate fudge with pecans and hot sauce.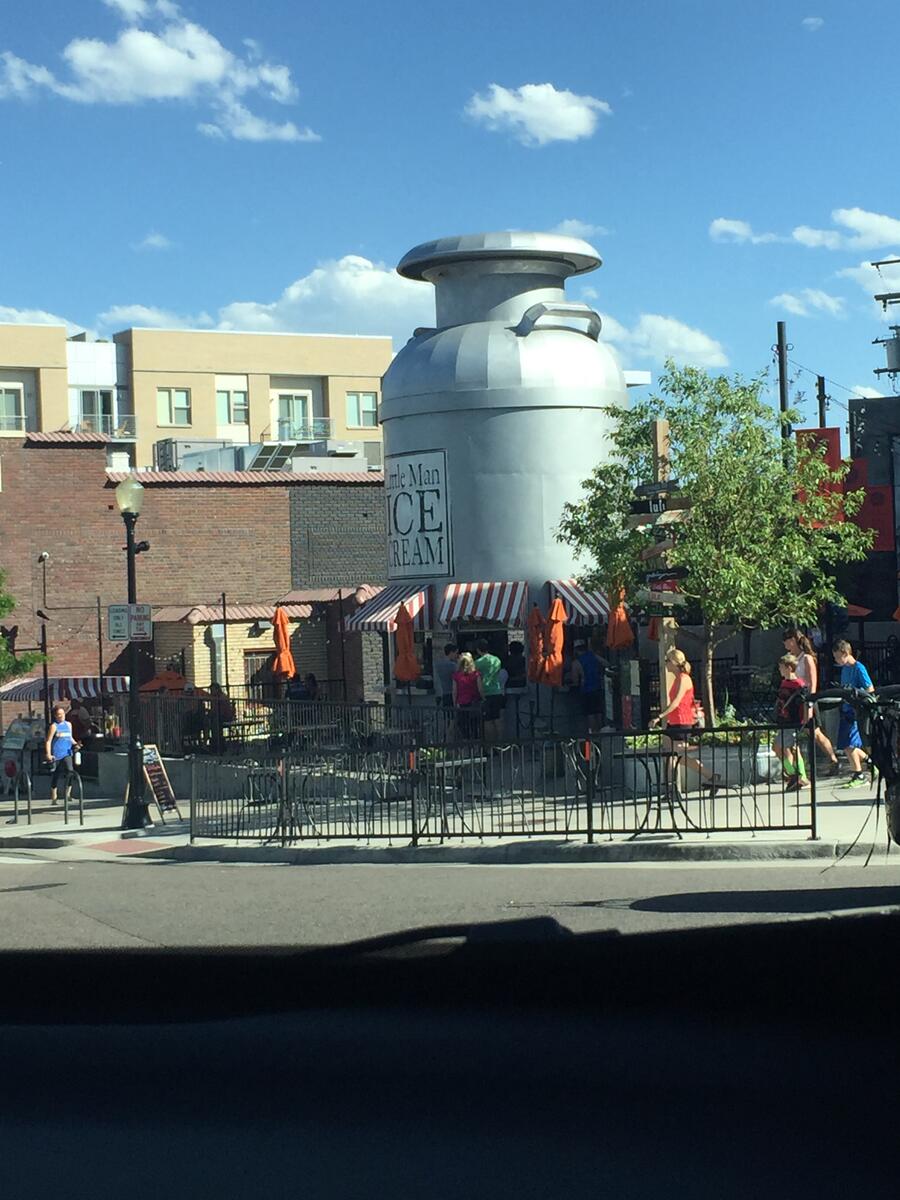 Little Man
You'll remember this stand in the Lo-Hi neighborhood for its very distinctive architecture – a nearly 30-foot tall cream can. It's a great post-dinner dessert for any of the neighboring restaurants. Don't miss getting a fresh waffle-cone, made right on the tiny premises.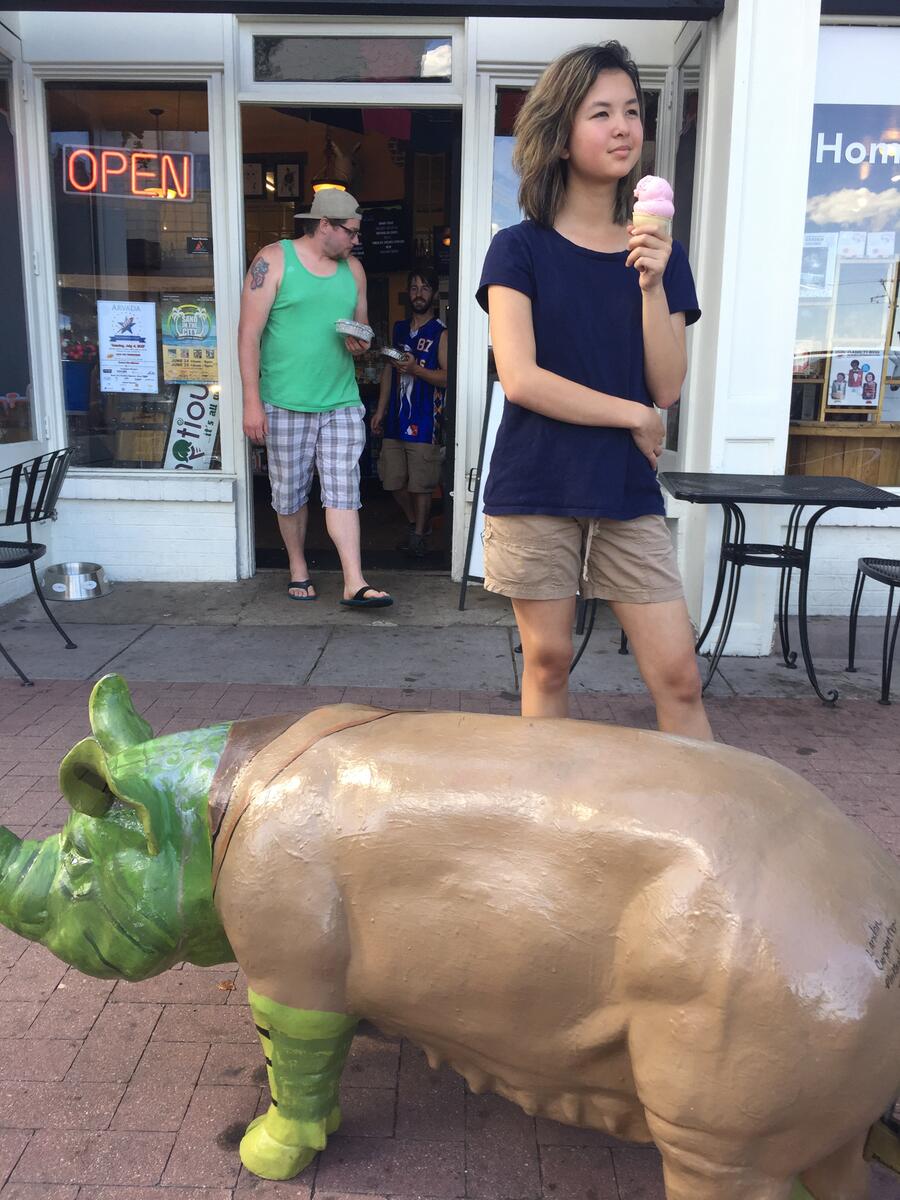 Scrumptious
This combination ice cream and sweet shop involves a 'burbs drive, but it's well worth the effort. We love this place because they have a ceramic pig outside that changes colors every few months…and their yummy ice cream servings are beyond generous.
Sweet Action
Located in a semi-hipster area of Broadway, this open-air shop has them lining up on most summer evenings. They've garned plenty of national-level kudos for flavors that include locally made Stranahan's whiskey and vegan flavors.
Sweet Cow
This store with an awesome bovine logo is a chain with three area locations. But I included it my list because this is my kids' personal favorite. Many of the flavors are kid-friendly, yet they'll have some grownup options like Irish cream with Bailey's.
Of course, this isn't an exhaustive list. I may even include a part two to this post for later on in the summer, because there's only so much ice cream that my weight-conscious teen girls and I can eat.
But this is a good list to get you started, should you come to the Mile High City and seek some cool sweetness.