Like many Front Range residents, my family and I like going to Summit County to make an escape from city living.  It's just about 75 minutes from our exit on I-70 to the first towns, Dillon and Silverthorne, on a good day. 
We used to go there more often, as well as Winter Park and Steamboat Springs, when all of us enjoyed skiing.  But two are more indifferent about it now, so we don't go as much, especially in the wintertime when weekend traffic can be the most brutal.  It's almost better to go any other time of the year when it's not snowing.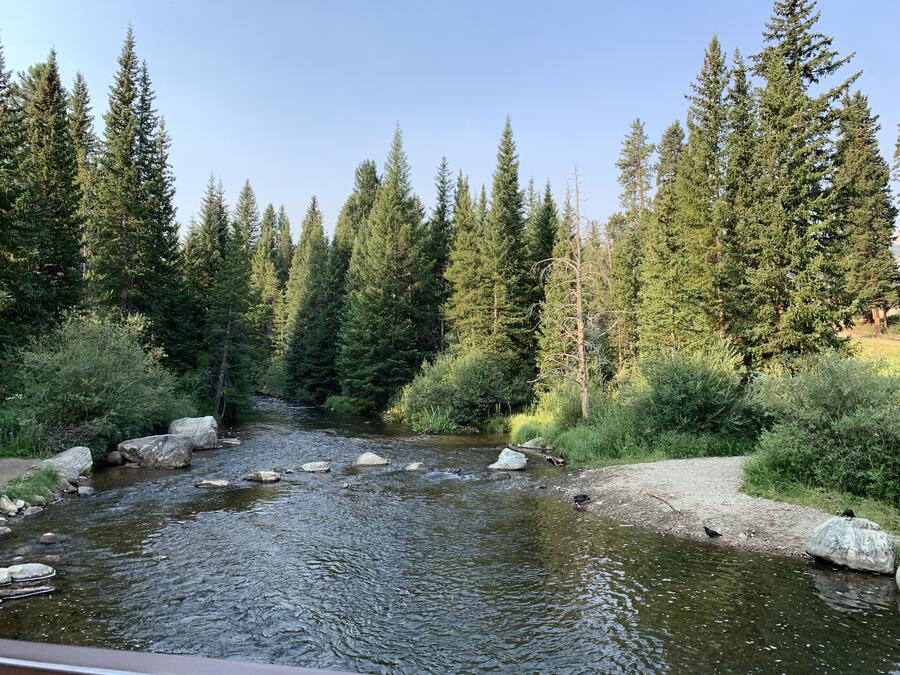 Our summertime getaway 2020
That's exactly what we did this past weekend by going up to Summit County for just a weekend overnight stay.  Heading up to the mountains is our annual summer's end getaway, right before the girls return to school.  The COVID pandemic hasn't stopped that tradition.  Naturally, we just had to practice safety and health precautions, which is becoming second nature to all of us.
Driving up on Saturday morning, we stayed in a VRBO rental with two bedrooms and two baths, just on the south end of town in Breckenridge.  This ski town is now our preferred Summit County destination.  We hardly ever book hotel rooms now, because we all value and appreciate having the space that a condo or townhouse provides.  I also like the option of eating a few meals in, rather than going out for all of them.
But since this is travel during coronavirus, I obviously had to observe how safe things are in the mountains.  I would have thought that because Summit County depends on tourism, they would take precautions as seriously as we have.  Here are my observations:
Crowds
Here's how things looked near Breck's Main Street on a Saturday afternoon: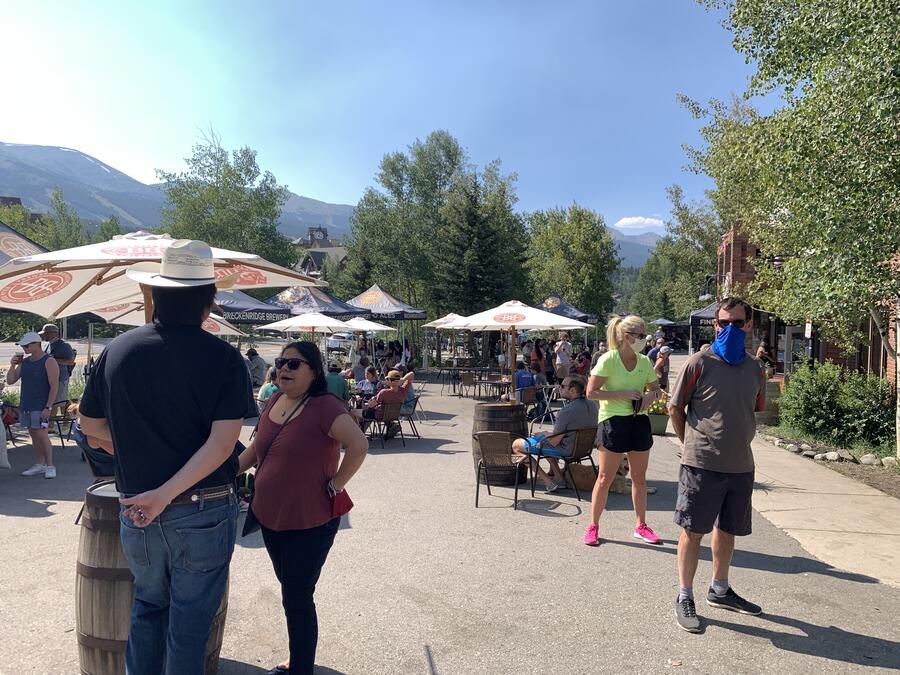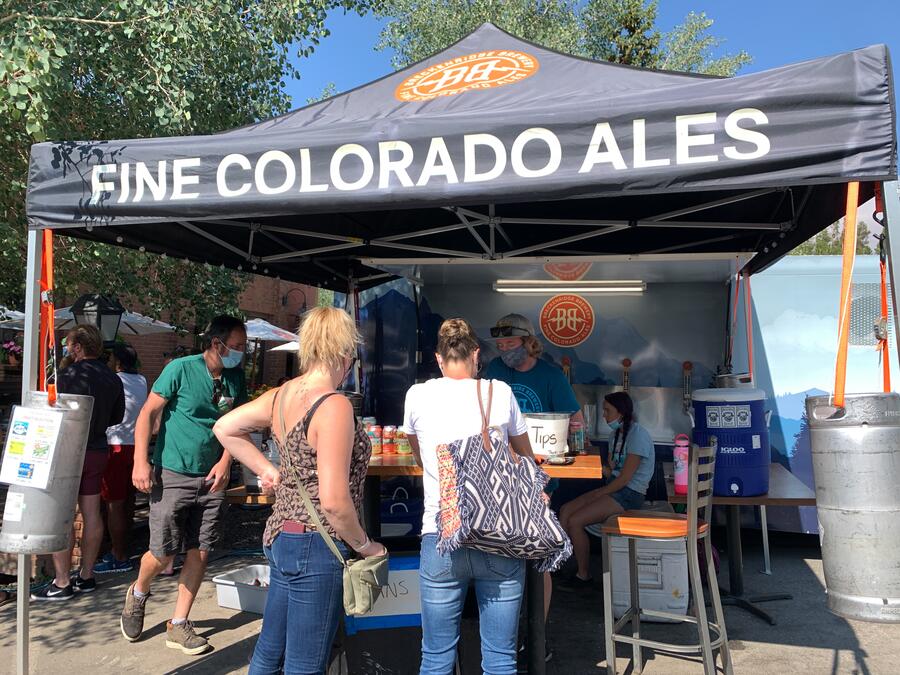 I can't say that I was surprised. We Coloradans are eager to get out, and Summit County is one of the prime destinations for that purpose.  Normally, we would do a trail hike if we're in the mountains, but RAS has an injury now.  We just settled on a walk from our rental to Main Street and back, with a stop at Breckenridge Brewery.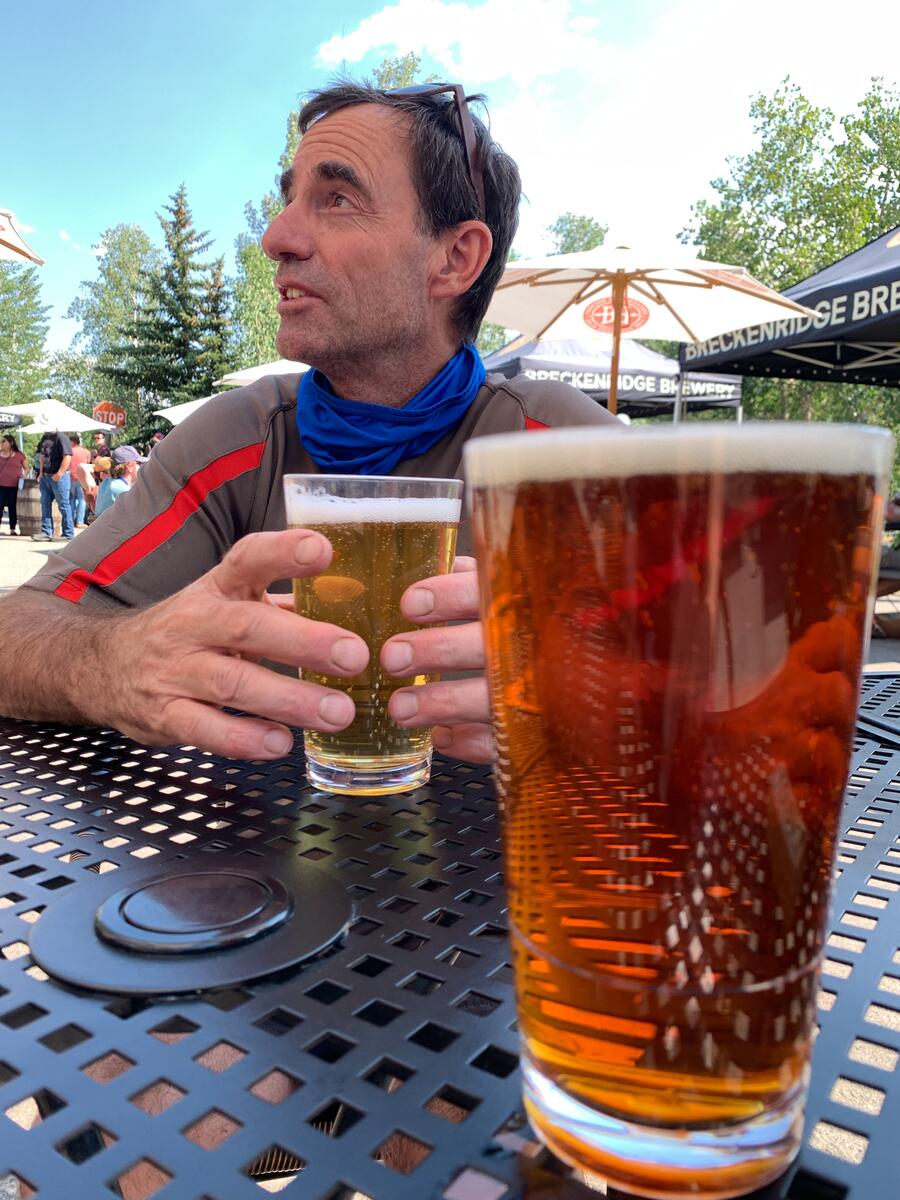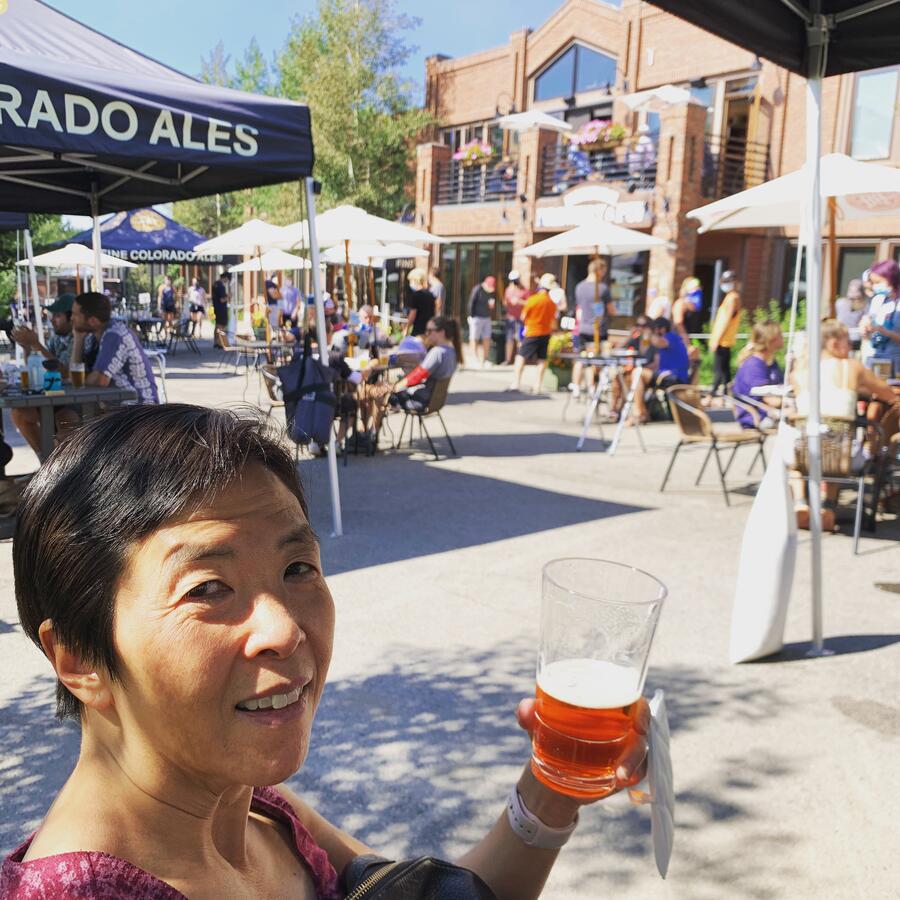 Personal protection
Unlike Denver, not as many people wore masks and distanced like we're used to.  Still, with the number of visitors likely being from the Front Range, people followed these practices than most would in a non-urban area.  Also, Summit County was one of the hardest hit areas of the state, so I'm sure locals were doing their part as well.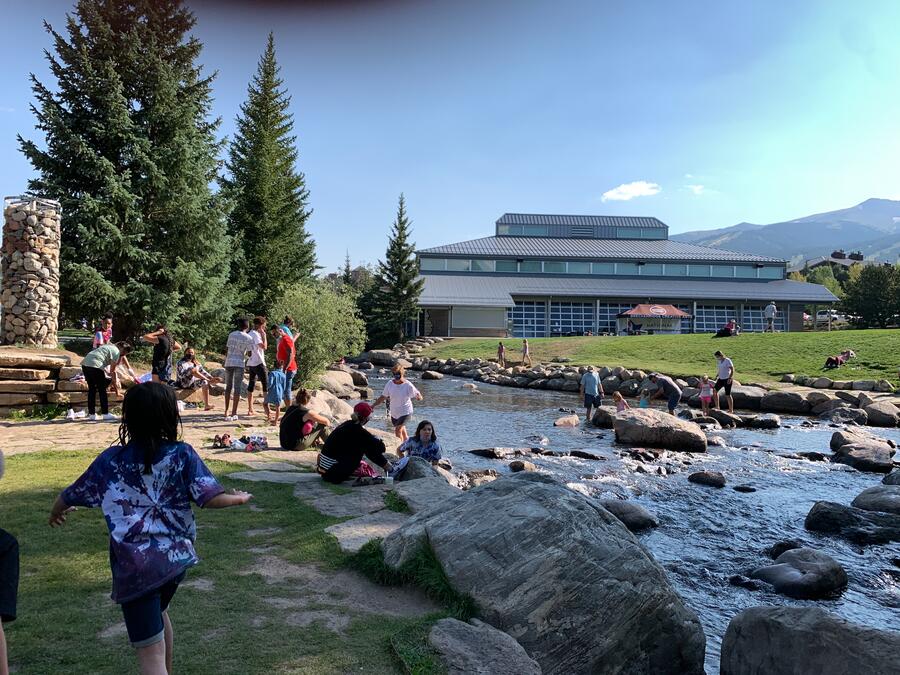 Dining out
We loosened our Chicago practice a bit and went out to dinner, to the Blue Stag.  It's a bar and restaurant that we've visited before, where I clearly remember a guy sobbing because he broke up with his girlfriend, and his buddies were trying to make him forget with endless whiskey shots.  This time, we ate on their front patio, with plenty of social distancing.  All of Breck's Main Street was closed off for restaurant dining.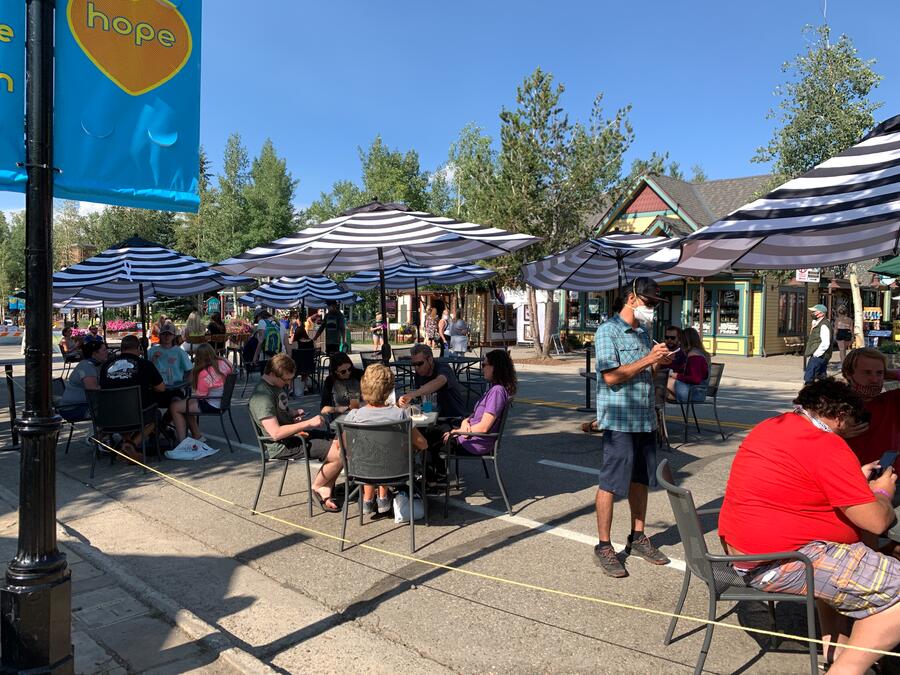 A word of warning: if you are planning to go to Breckenridge or Summit Count, always make sure if reservations are necessary. We tried to show up at two Mexican restaurants, but both had hour-plus wait times because of distancing restrictions – and lots of people.
Hopefully if you go to Summit County, you'll encounter a moderate level of crowds, like we did here: