Last week I described my experience on the new Sky Princess.  This week, I'll look at whether Princess Cruises is a right travel option for you.
As much as I've sold cruises as a travel advisor, I haven't been on many of them – four over the past 10 years, three ocean and one river.  Experience isn't always a guarantee for sales success, either.  If my former colleague at AAA is any indication, she was our top travel seller in our office, and I think she went on a total of two cruises in her life.
What I do know is there are three distinctive categories of cruises, each with their own benefits and drawbacks.  Essentially, fares determine what kind you may choose.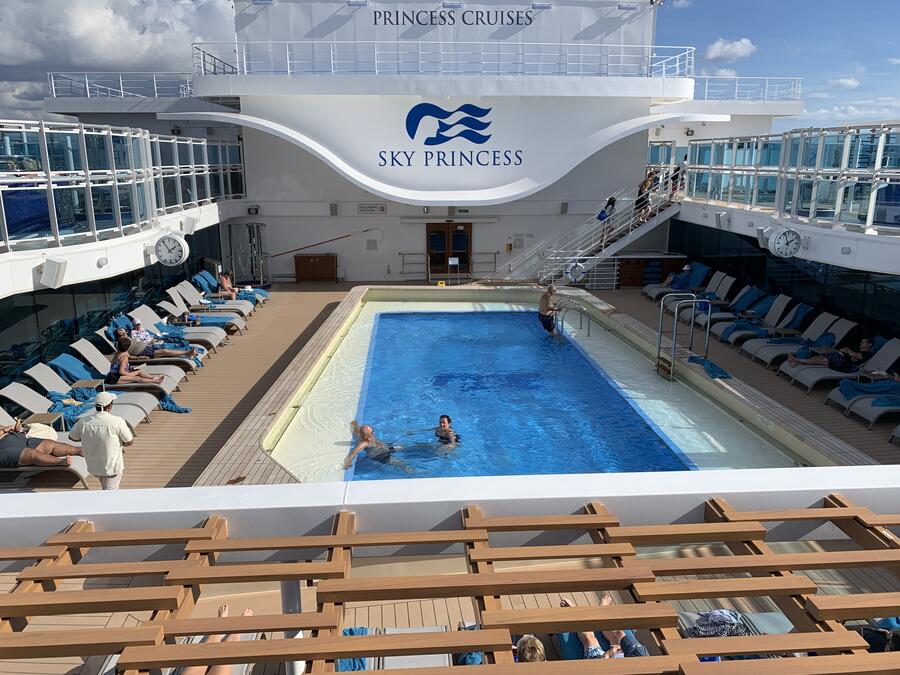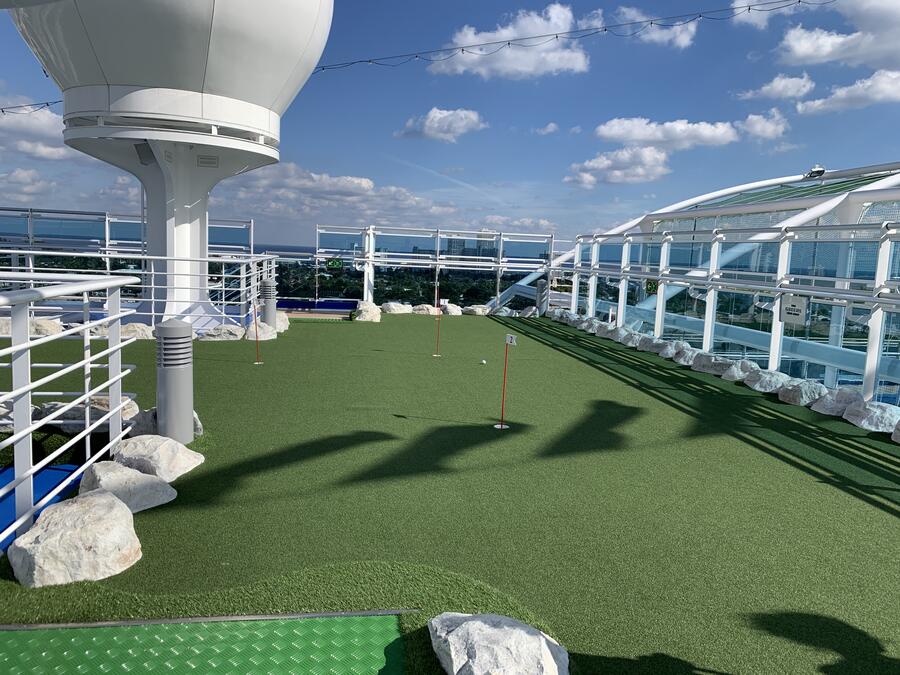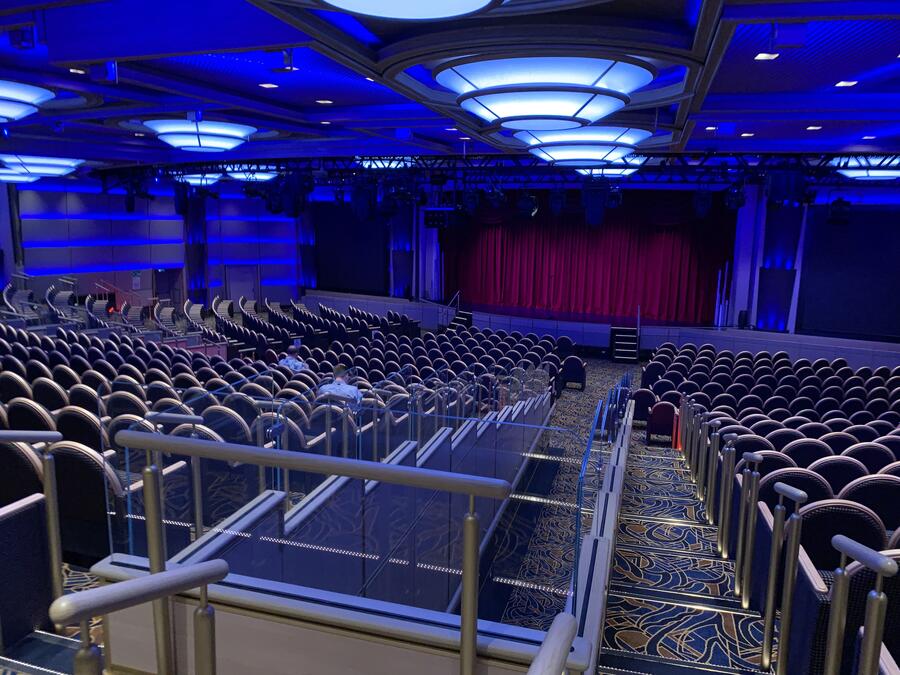 Different cruises for different people
The first type is contemporary or mass-market, and they include Carnival, Royal Caribbean and Norwegian.  They are those notoriously city-size ships that have everything from neon-lit slides to go-cart racetracks to rollercoasters.  On the opposite end are luxury cruises, with not exactly household names: Seabourn, Regent Seven Seas, Azamara and Oceania.  Their ships are all smaller, with no more than 1200 passengers, and their sailings have more or all inclusions.
In the middle are premium lines, which are Holland America, Celebrity and Princess, the line I just went on.  Since my only other cruise experience are two Royal Caribbean trips, it was quite different from those.  So here's a quick snapshot of the ideal Princess cruiser: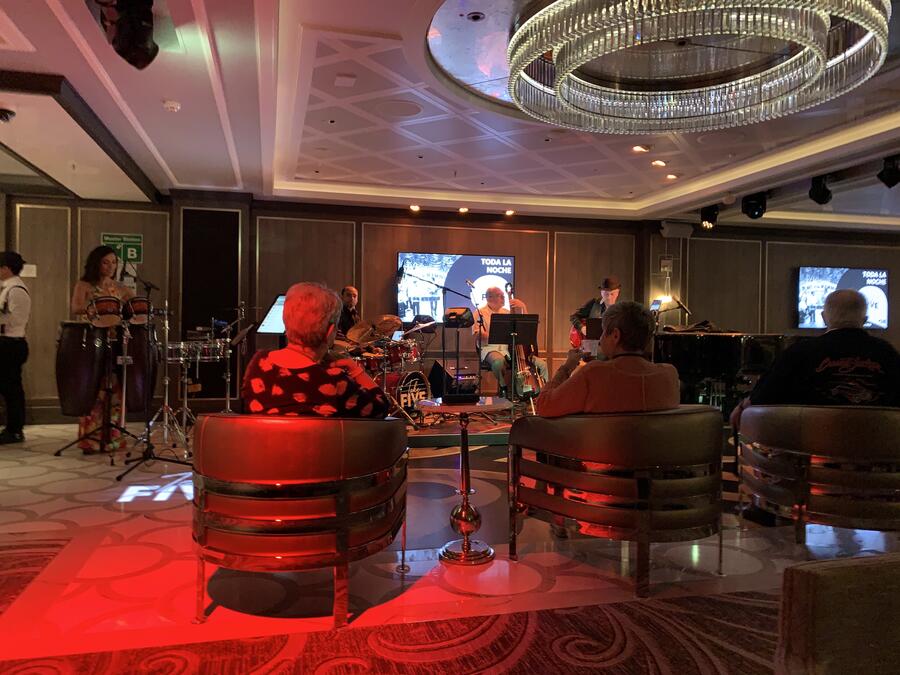 1.) You just want to relax and chill
If you've been on bigger cruise lines and are tired to of the crowds, lines and noise, then Princess is an ideal for just some laid-back peace and quiet.  There aren't any crazy bells and whistles on this ship. You'll find some old fashioned entertaining music programs, productions, activities, workshops and games.
2.) You want to try out a cool new tech toy
The Sky Princess is the first ship in cruise line that's fully outfitted with their exclusive Medallion class technology. Essentially, it's a little token that allows you to unlock your stateroom, order drinks and shopping items, and pass through security seamlessly and more.  A handful of other Princess ships have the Medallion system as well.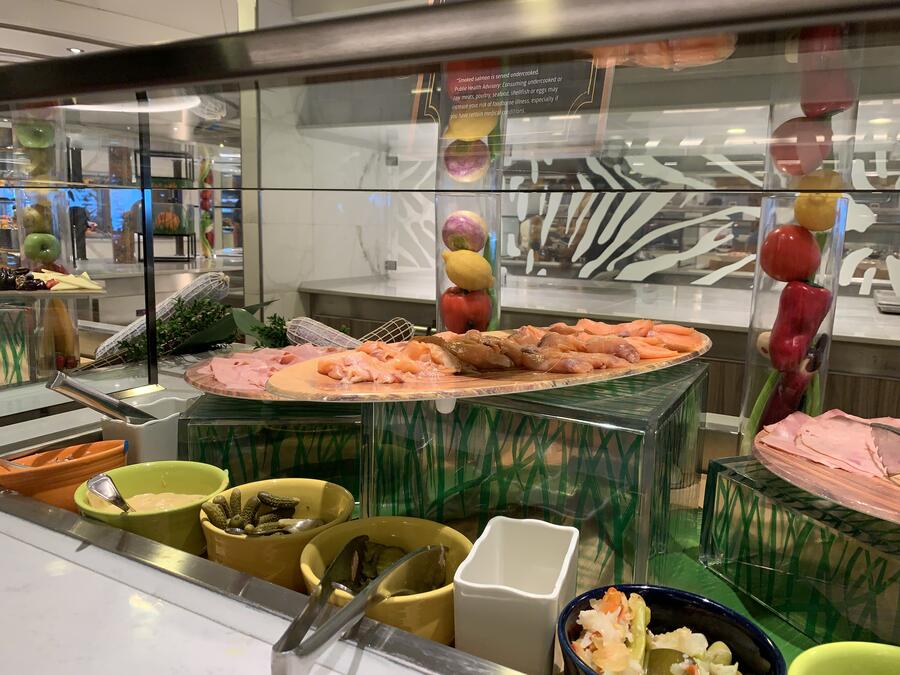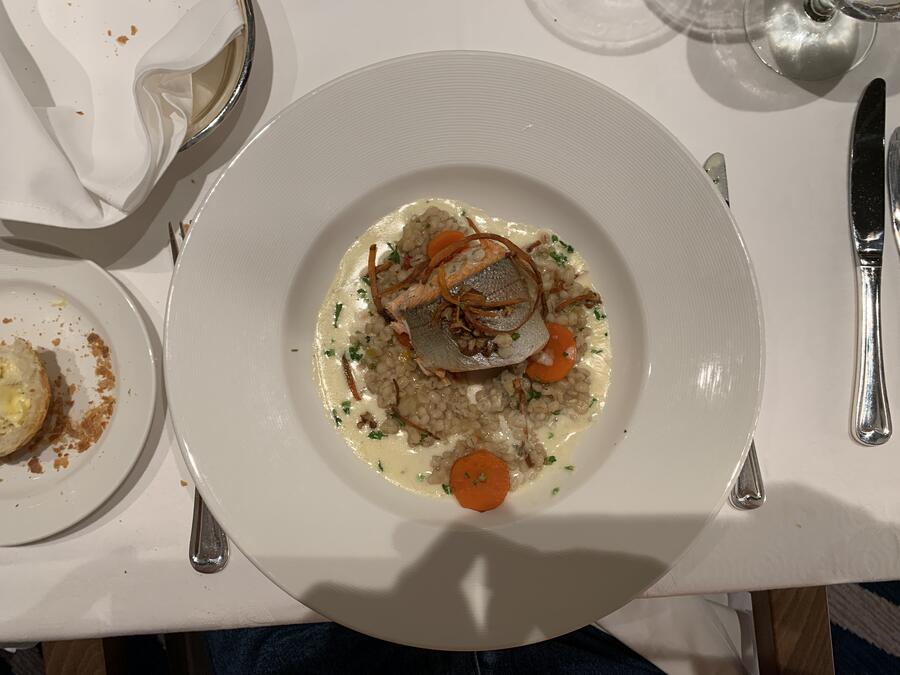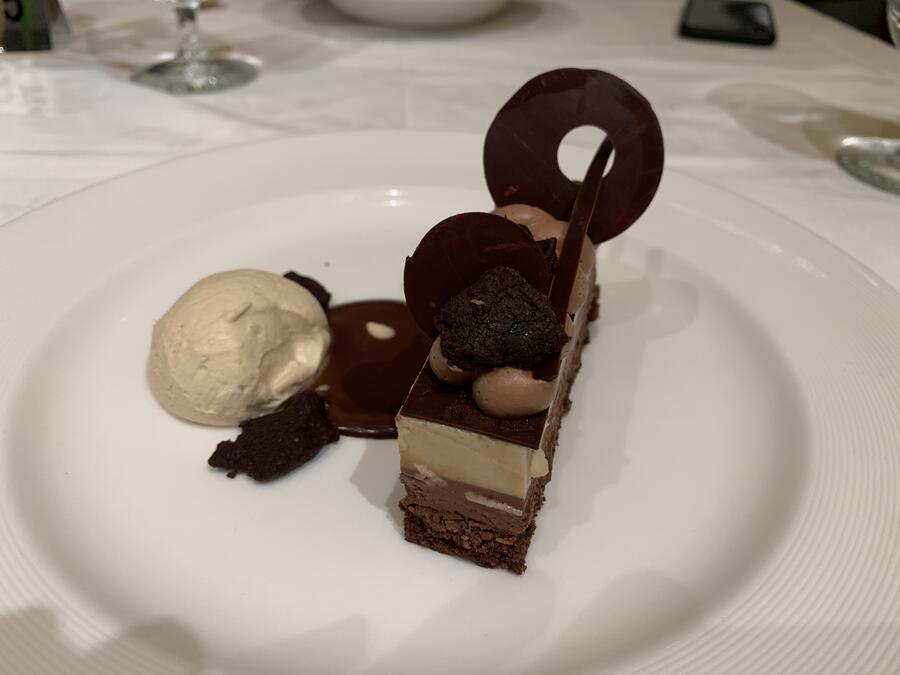 3.) You appreciate above-average culinary offerings
Princess's buffet is just adequate to satiate your hunger.  But we did enjoy a darn good Naples-style pizza at Alfredo's and tasty dishes in main dining room, some from celebrity chef Curtis Stone.  We weren't able to dine at any of the three specialty dining venues – Crown Grille, Sabatini's or Bistro La Mer – but I heard they were excellent.
4.) You want to learn more about a destination's culture
If there's one thing that Princess touts more than anything, it's their dedication to curating experiences in the places they dock.  This is especially true for Alaska, and many cruisers return to them for this reason.  We really didn't get that opportunity with just one port (Princess Cays, their private beach on Eleuthera) but clients have reported it's the highlight of their trip.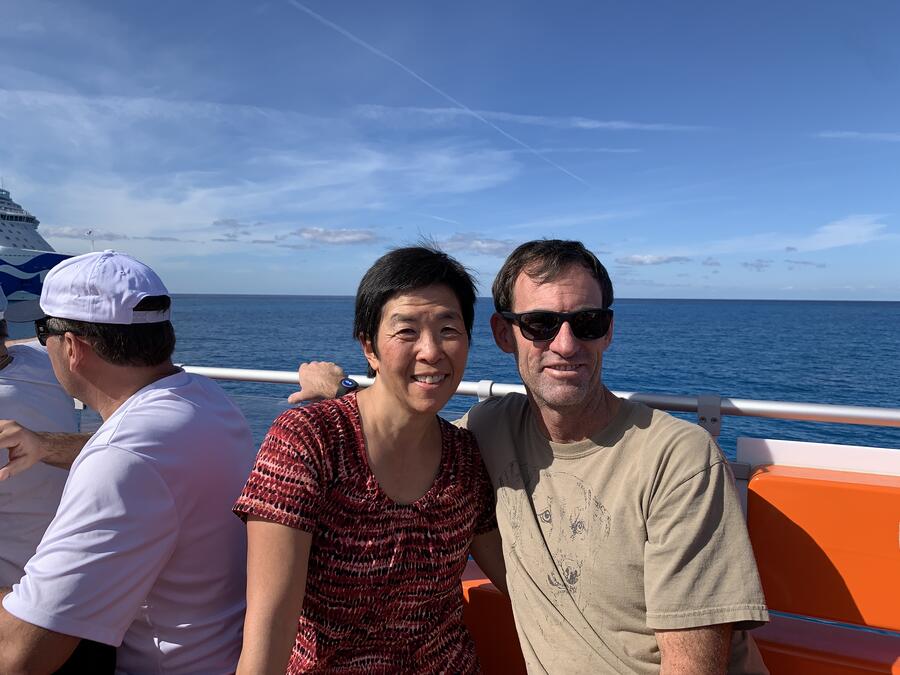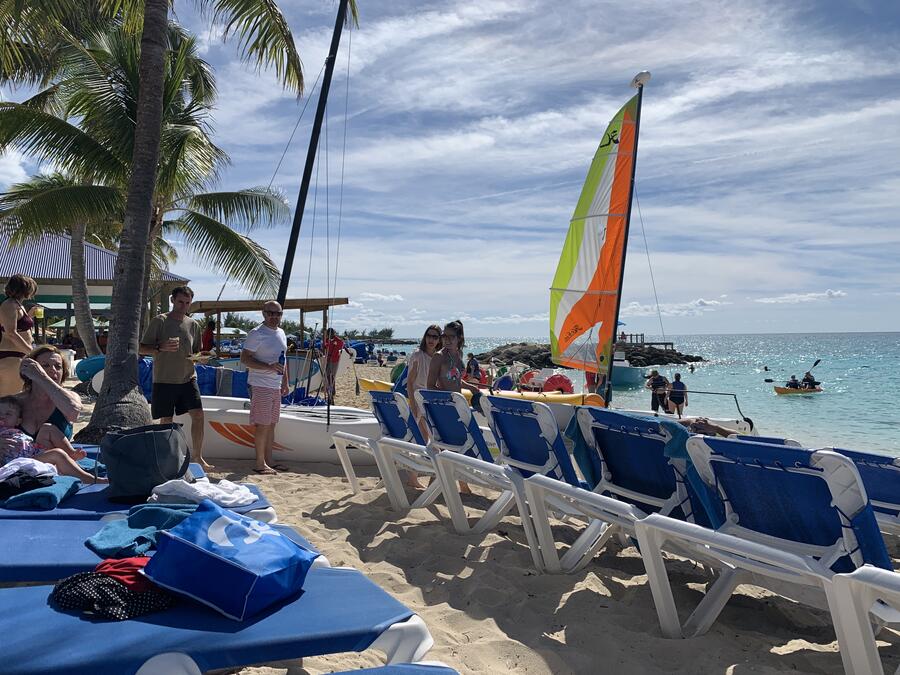 5.) You want to re-live "The Love Boat"
At some point on a Princess cruise, you'll hear the ship's horn bellow the theme song from the cheesy but popular 1970's sitcom.  As if that weren't enough, we also heard a version of it during the muster drill.  You just can't get away from it.