An upfront confession here: I don't really like Las Vegas.  I've never been someone who likes to gamble, I'm not an avid stage show fan, and I don't particularly care for humongous buffets.  Even in its current iteration as a more luxury-oriented destination and not the capital of $1.99 prime rib dinner, it's still not something I'm on board with.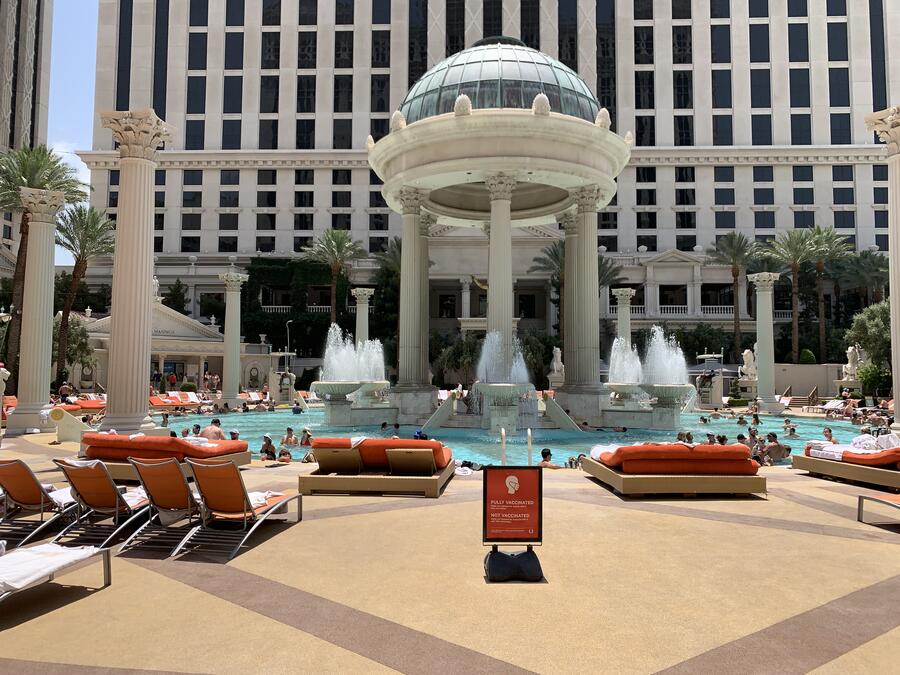 Vegas' varied history
If there's something I can appreciate about Vegas, it's the city's history.  I know that's kind of absurd, given that history doesn't seem to be a feature heavily promoted in its current lore or tourist information.  But it's what interests me most about the place.  
Starting out as a Native American site, waystation for pioneers heading west, then a settlement for followers of the LDS (Mormon) church, it officially became a city just over a hundred years ago.  Predictably, the legalization of gaming and the construction of the nearby Hoover Dam contributed to its growth in the 1930s, and nuclear weapons testing gave Vegas the temporary nickname of "Atomic City."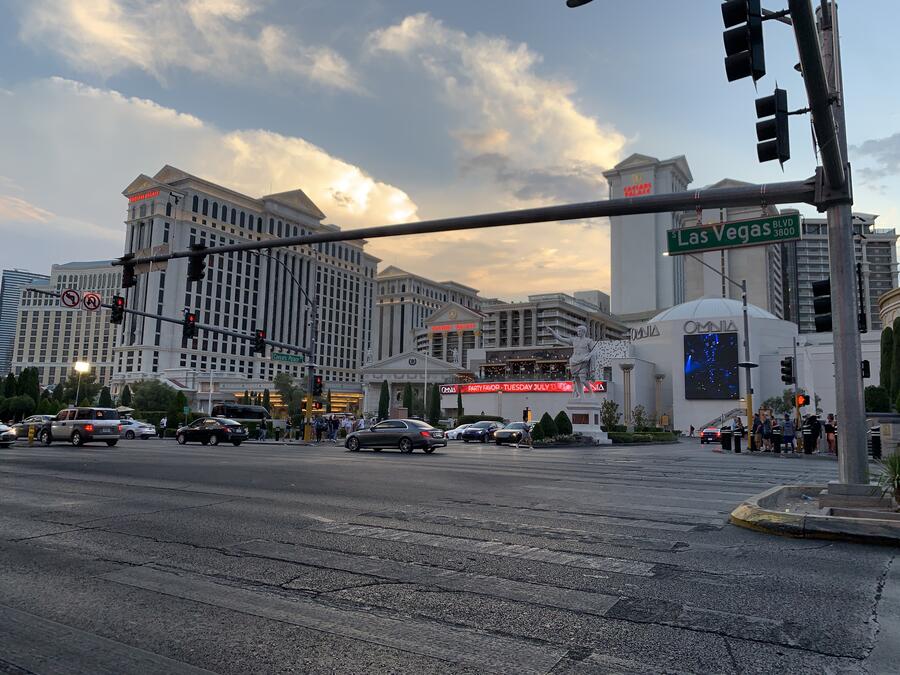 Las Vegas in 2021
When I first visited Las Vegas in 1993, I went to the both the glitzier Strip area and the older Fremont Street downtown.  I discovered that winning at your chosen game came easier in the latter, but the sights were more fun in the former.  When I returned nearly 20 years later, downtown had become as technically dazzling as the Strip, and it didn't seem to matter where you went to gamble - it wasn't easy to win anywhere.  And yes, the history just seems to fade further into a debris cloud of the next demolished building.
Now I've returned here and almost another ten years has gone by, and I've come back to Vegas to see how much more different it is.  Cruise Planners had a sales workshop at Caesar's Palace, which seemed to clearly separate those with a seven-figure net worth (about 5% of its visitors) and everyone else.
I won't say much about Caesar's, because there was more to criticize than to praise about it.  My fellow travel advisors would definitely agree with me on this count.  Rather, I will list how you can enjoy Las Vegas when you don't have to money to shell out or if you do, don't want to.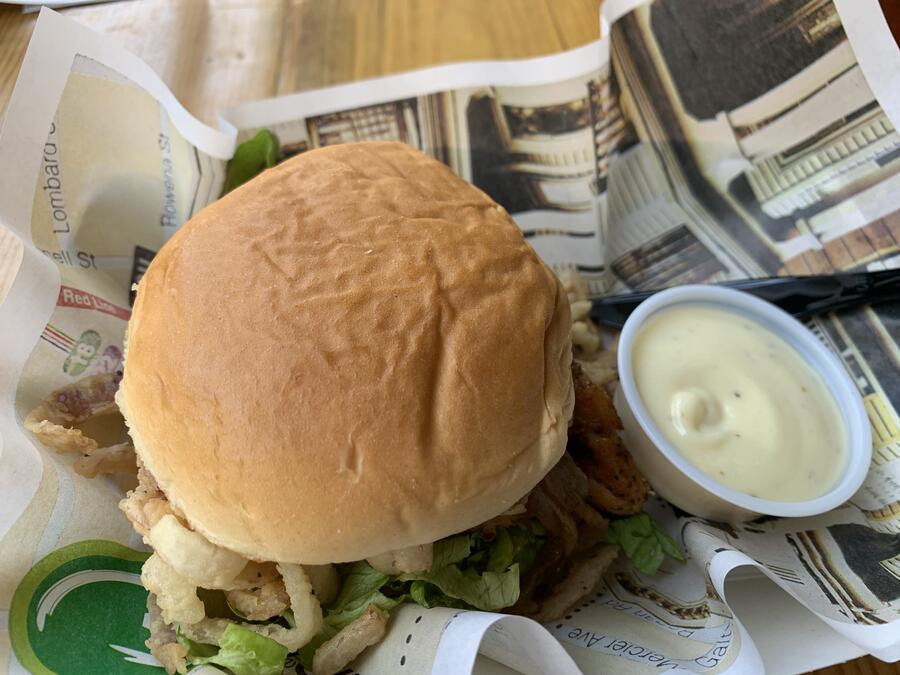 1.     Find the best cheap eats 
Yes, you can easily find any celebrity chef's newest eatery at just about any of the Strip's mega-resorts.  Of course, the only problem is you'll need to make room on your account if you have a spending limit.  Several that I checked has prix-fixe tasting menus for about $150 per person, which naturally didn't include wine (that's an additional $80-100). 
If you'd rather just eat well but not blow a hole in your wallet, there are plenty of options.  I went to the Miracle Mile Shops, located in Planet Hollywood, where I found La Salsa Cantina and nearby Wahlburgers (like I did above).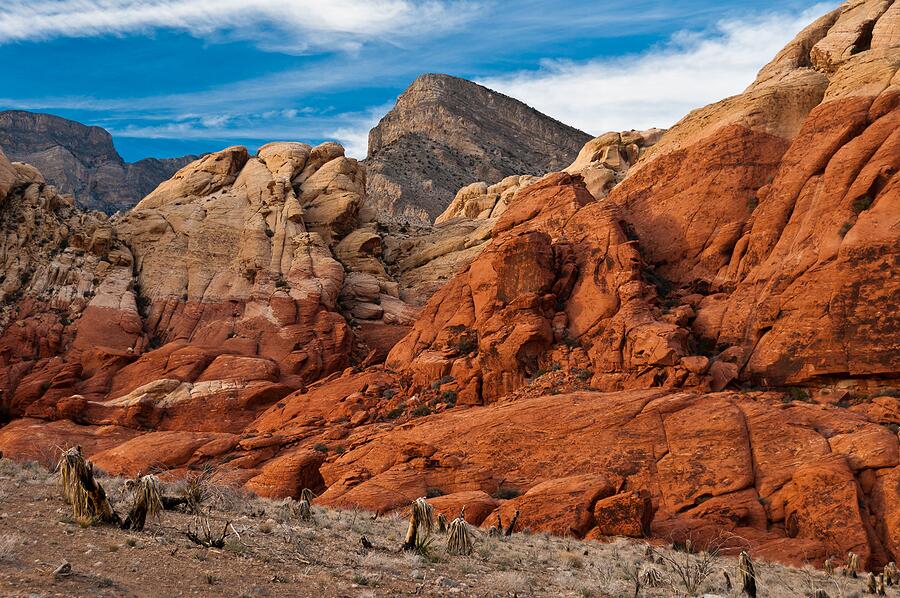 2.     Choose to do things other than gamble
About 90% of visitors to Vegas come to throw money on the table or in a machine to exponentially grow their initial investment.  It's not something I can easily do, and I get a mild panic attack of just losing $5 to $10, even if I win a little something along the way.  Any time that I'm in a casino, I pretty much resist the allure of the colorful lights and constant bell ringing and beeline out of there to where I need to go.
One thing that the city has lately done is create options for the non-gamblers like me.  Yes, you can do the common (and expensive) helicopter trip to the Grand Canyon.  But there's also professional sports teams to watch (the NHL Golden Knights and the NFL Raiders), history to learn from (the Neon Museum and Mob Museum) and active adventures (hiking at Red Rock Canyon, see above).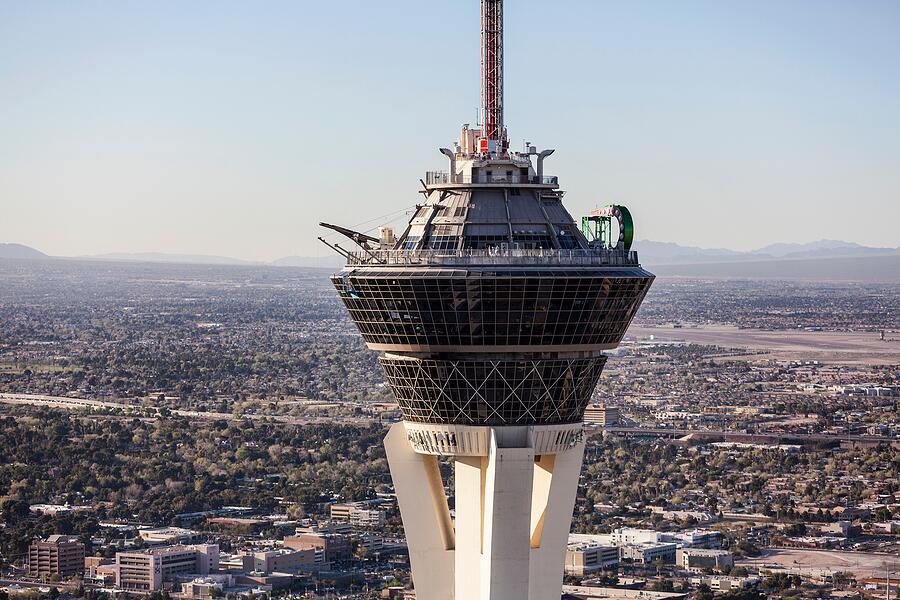 3.     Enjoy entertainment that won't break the bank
There are many options for top-level shows ranging from several Cirque du Soleil productions to residency runs with popular recording artists.  While I was there last week, Shania Twain and Usher were scheduled to perform at Planet Hollywood and Caesar's Palace respectively.  But these tickets naturally aren't cheap.  To see Usher from pit seating at the Colosseum at Caesar's, it costs $617 for two seats.
If you'd rather do something that you won't have to save up for, you can instead go to amusement park style rides at New York New York, the Strat (previously called the Stratosphere) or the Adventuredome at Circus Circus.  The new Area 15 is an interactive technology wonderland with free admission, but you'll still have to pay for special events and rides.  If you're not afraid of heights, you can zipline on both the Strip and downtown.