Japantown in San Francisco is small but enduring.  It's a lot like the Japanese-American community itself, which happens to be mine.
My humble Japanese beginnings
Growing up on the central coast of California, an agricultural mecca but a cultural desert, I always considered the most exotic food to be Mexican.  I think there were just as many of those restaurants as pizza parlors in Watsonville.
The second most prevalent ethnic restaurant was Chinese. We had three of those in town, but we only went one of them – Bamboo Garden. Since I am Japanese American, that was the food closest to home and often on our table.  But the closest restaurant offering those familiar dishes was 20-plus miles away in Monterey.  If my family wanted really good food, we'd go to San Jose or to San Francisco, both a considerable drive away.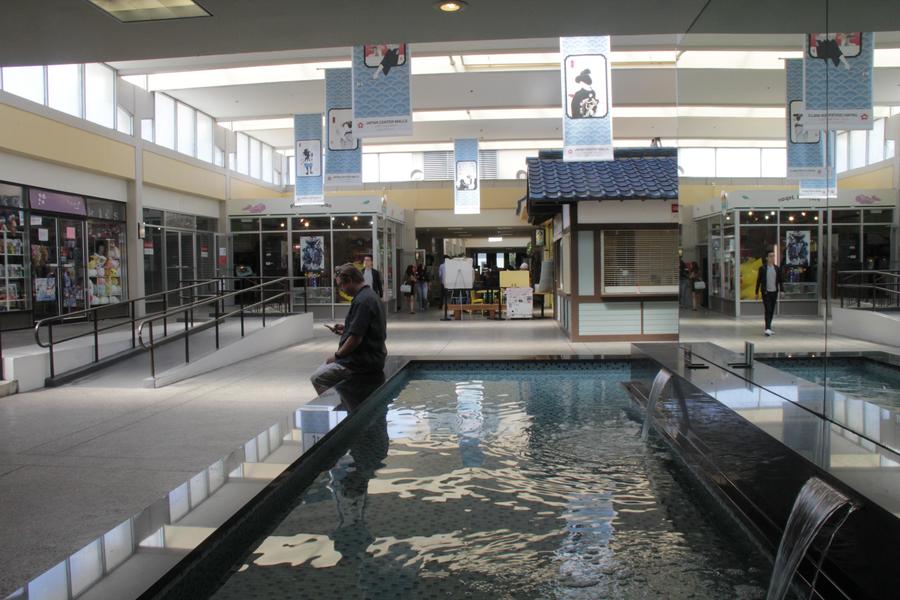 The City (as we called the latter) was always the preferred destination, mostly because there was so much more to do there. Also, as far as my dad was concerned, there was really only one place to go – Sanppo in Japantown.
I think his draw to the place simple and straightforward, much like the man himself.  It was home cooking, no different than what he would get from the kitchen of my oba-san (grandma).  Nothing spectacular, just comforting and familiar.
Even after all this time, a good forty-plus years, I am surprised that Sanppo remains at nearly the same location on Post Street.  They've actually moved just a few doors from its original unit.  I also like to think of this old standby as symbolic of Nihonmachi itself – something of a relic, but still remaining relevant to a contemporary population.
We actually did not make it to Sanppo this time around.  I decided to try something new.  Besides, it's not going anywhere.
A lasting legacy
How does Japantown endure, even in the face of encroaching high-priced real estate and an ever-shrinking Japanese-descent population? Simply put, it's the popularity of this culture and all that comes from it: food (especially), anime and manga, fashion and décor esthetics, among other things.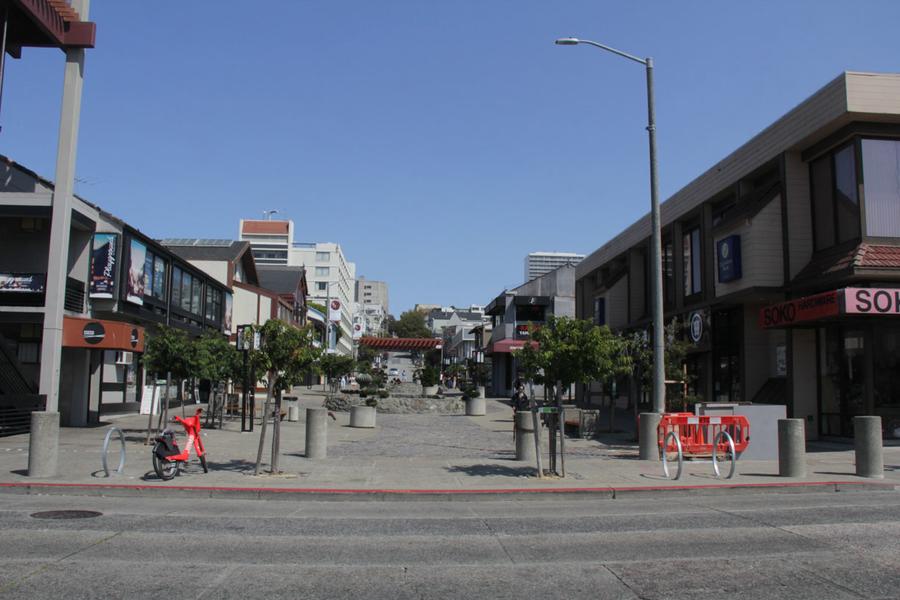 The center of all things J-pop, at least in Japantown, is Japan Center.  You can't miss it - just look for the dramatic 100-foot Peace Pagoda.  Nearby is the three-paneled visual story of Japanese Americans.
Just going there with my own kids, who are absolutely more interested than I am in our shared heritage, provides sufficient proof.
Their primary aim is to go to one of several stores featuring anime and manga books and magazines.  JRS likes to browse the different manga and anime books at Kinokuniya, a Japan-based bookstore that has several locations all around the U.S and around the world.  My younger one, NLS, also likes to browse the brightly illuminated aisles of the Asian beauty product shops.  They mostly featuring inexpensive Korean imports.
Let's eat in Japantown
But one area we can all agree on is food, specifically ramen.  This is what we all chose when we took a lunch break at Izumiya, one of the many restaurants in the Japan Center.
I love the kitschy atmosphere of this place, especially with the plastic food that often looks like the real thing: