With all the cruises I've taken over the past year, starting with the Celebrity Apex and now ending with next week's NCL Prima, I've been going to Florida quite often.  I've also attended several conferences, so all told that's been about a half-dozen times in that span.  And the city I've visited the most is Miami.
Anyone who knows me understands I have a love-hate relationship with this area. On the surface, it's a subtropical postcard with palm trees, water everywhere, shiny high rises, mega-yachts and cruise ships, great Latin American food and Spanish spoken as often as English.  
But it's also Florida, and while I love sunny weather, I detest humidity. Just a few days ago, I walked around Miami Beach and literally felt like I was melting into the pavement. The roads are perpetually jammed with traffic, like so many other American cities.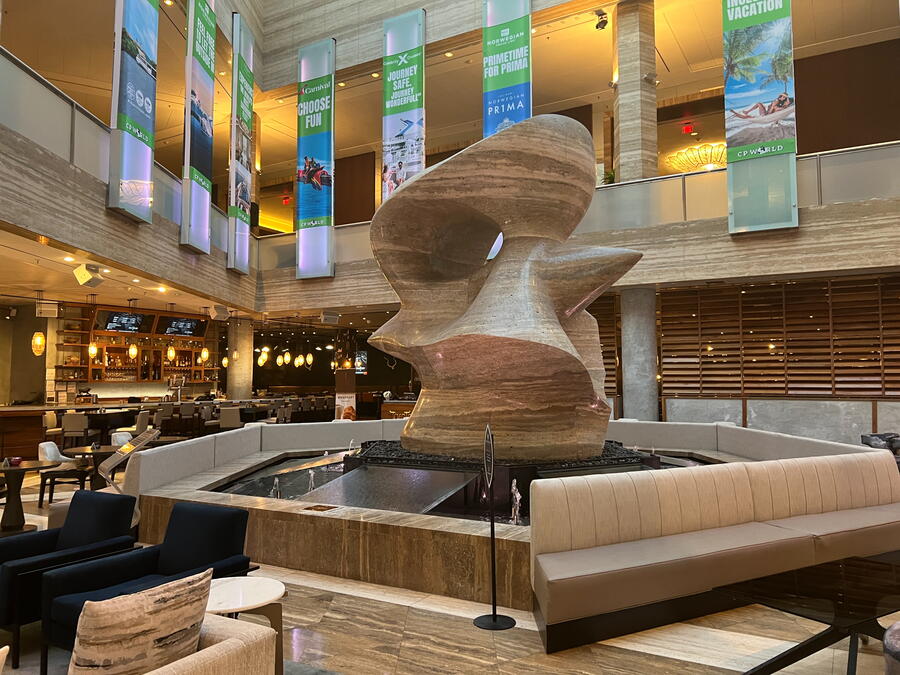 Despite these issues, I don't mind coming here for the short term, especially when I'm going on a cruise.  One of the best places to stay pre- or post-cruise is the Intercontinental Miami
I spent the last few days here for Cruise Planners' annual convention, and it's probably in one of the most glam places in Miami. North of the fashionable Brickell district and within view of the cruise terminal PortMiami, it's a fantastic place to stay pre- or post-cruise.  Here are five reasons why you might want to consider staying here should your travels bring you here.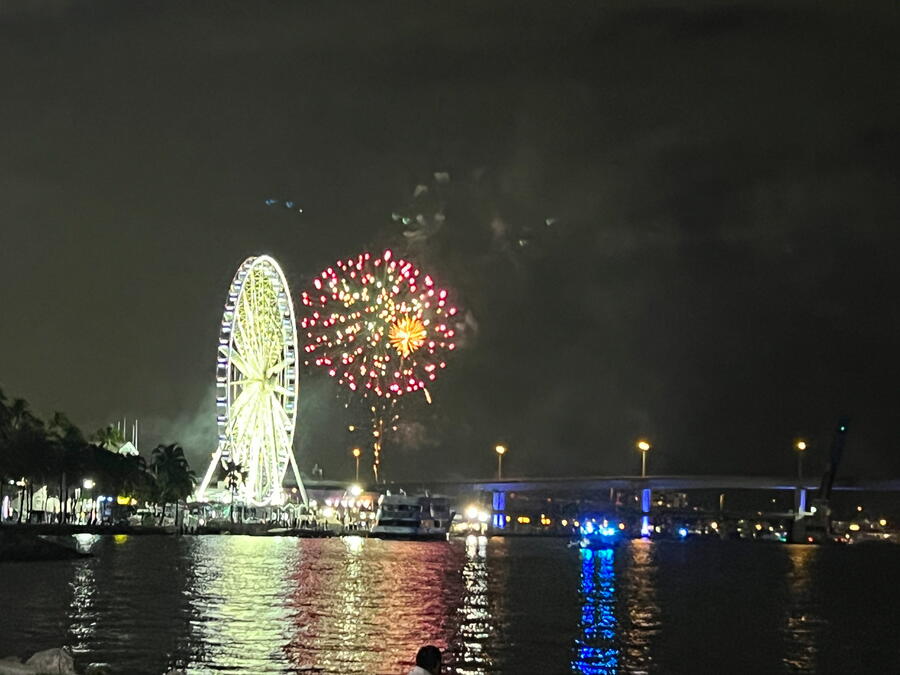 1.  Location, location, location
The Intercontinental couldn't be much closer to the PortMiami, so if you are going on a cruise, it's one of the most convenient places to stay. Also, it's within walking distance from the former FTX Arena, where the NBA Heat play and the lively Bayside Market with the Skyviews Miami Observation Wheel.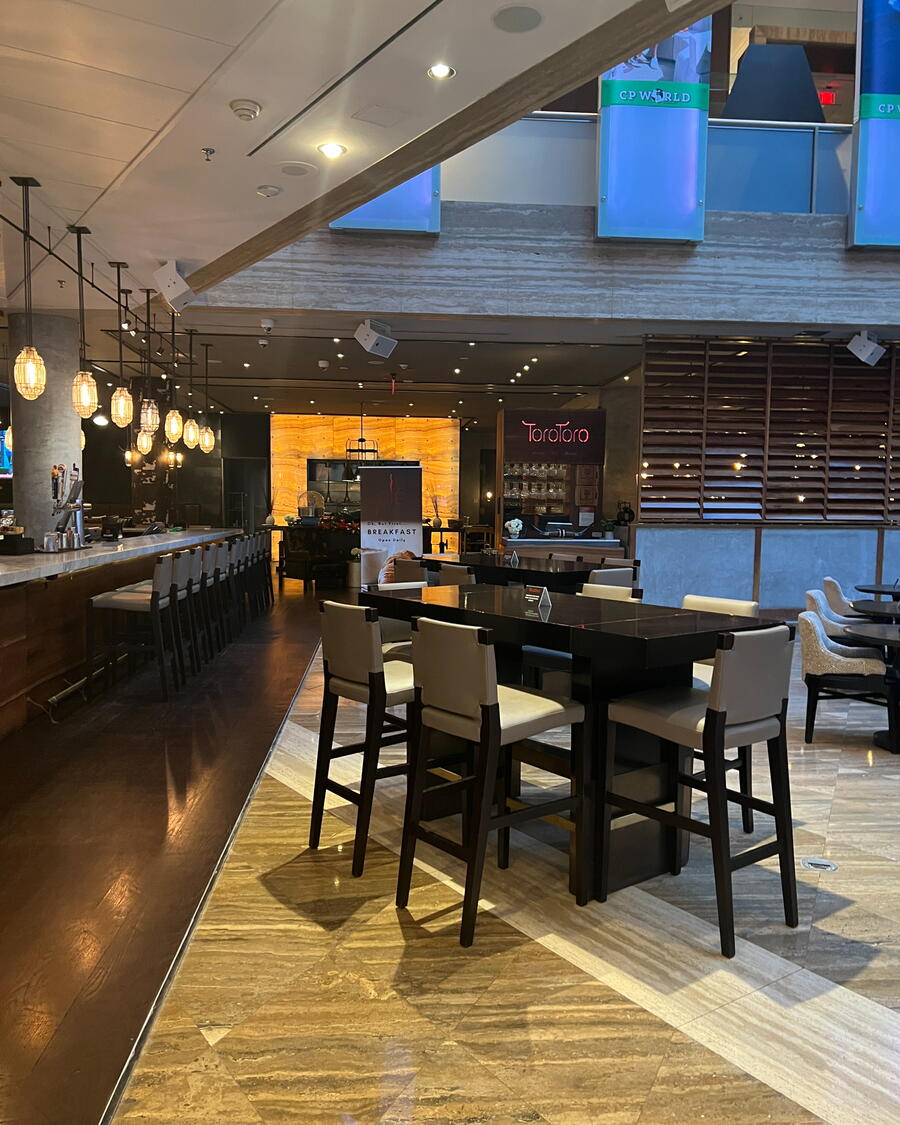 2. Latin culinary inspiration
Toro Toro is the hotel's main dining venue, and it offers Latin cuisine from various countries. While somewhat on the pricey side, the small plates for lunch provided just enough in portion size. Try either kind of ceviche, Amarillo or Peruvian.
3. Fitness priorities
Many hotel gyms are often lacking in equipment or updated equipment or both. The Intercontinental's bucks that expectation with plenty of cardio machines, free weights and machines. The treadmills, however, could be upgraded a bit.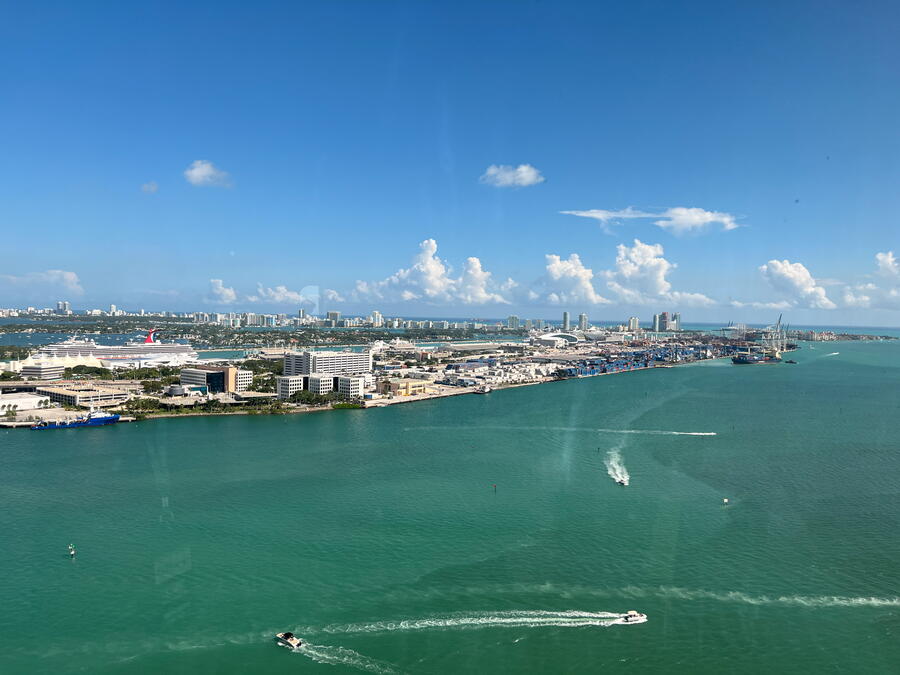 4. Room to relax
While I didn't see every room that the hotel offered, I noticed that those that I did see had plenty of space in the sleeping and bathroom areas. There were also great views of the city or the cruise port, exclusive island neighborhoods and Miami Beach
5. It's Miami
If you must visit in this sub-tropical metropolis, the Intercontinental truly takes advantage of its surroundings. Want to know more about it? Comment in the section below and ask me