In the heart of downtown Los Angeles is an extensive food court that's drawn foodies from all around the world since 1917, the Grand Central Market.  
The first time I knew about it was in the 1980s movie "Midnight Run," when Robert DeNiro meets up with his shady bail bonds boss before taking on a job.  It's been in other movies and TV shows, of which the last time I saw was "Food Network Star."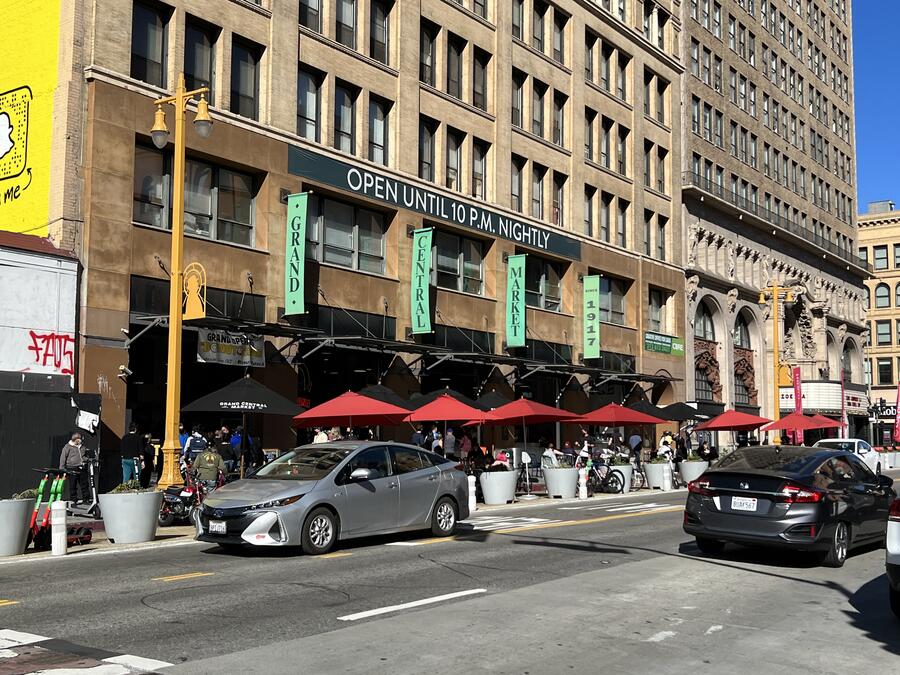 First visit to an LA foodie haven
Since I make half of this blog all about food and go to LA at least once a year, I had never managed to visit.  Maybe I was a little afraid to go because of where it was, a sketchy part of town.  But since I've been to nearby Little Tokyo countless times, stayed hyper-aware of my surroundings and never encountered trouble, I could do the same here.  I finally found the time to go to the Market this past week.
The best way to get there is either a ride-share or driving.  The Market has parking on South Hill Street, which is $4 for the first 90 minutes and $2 for each additional 15 minutes.  Most people can probably finish their meal within that hour and a half time, but should you stay longer, the max you'll be charged is $25.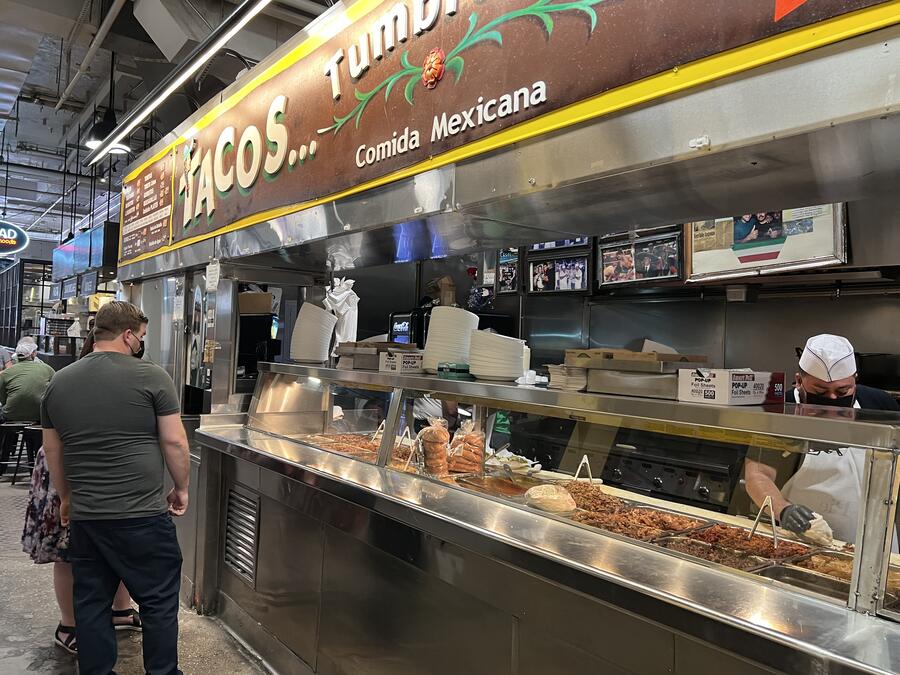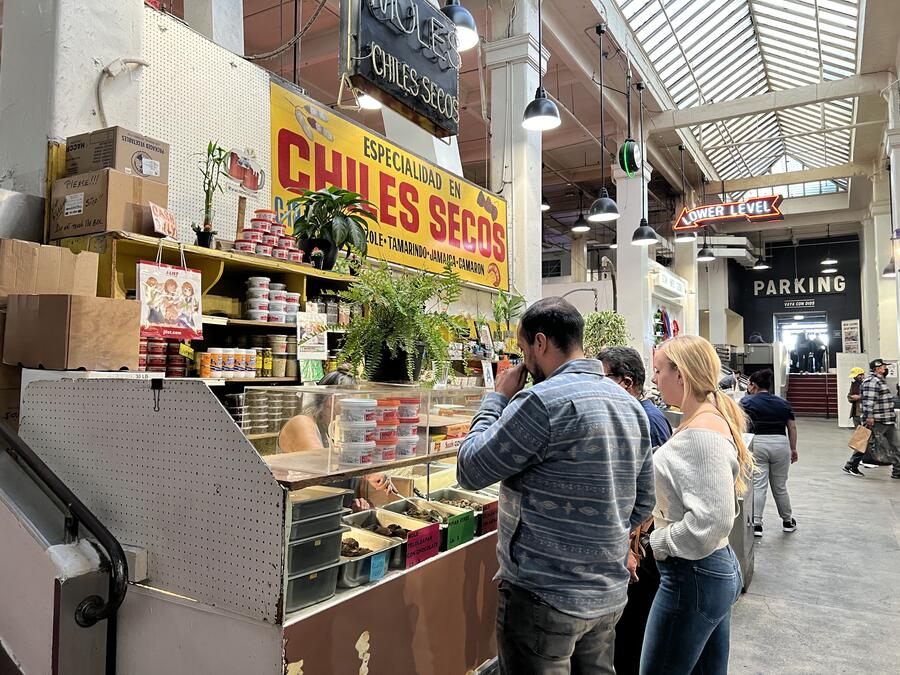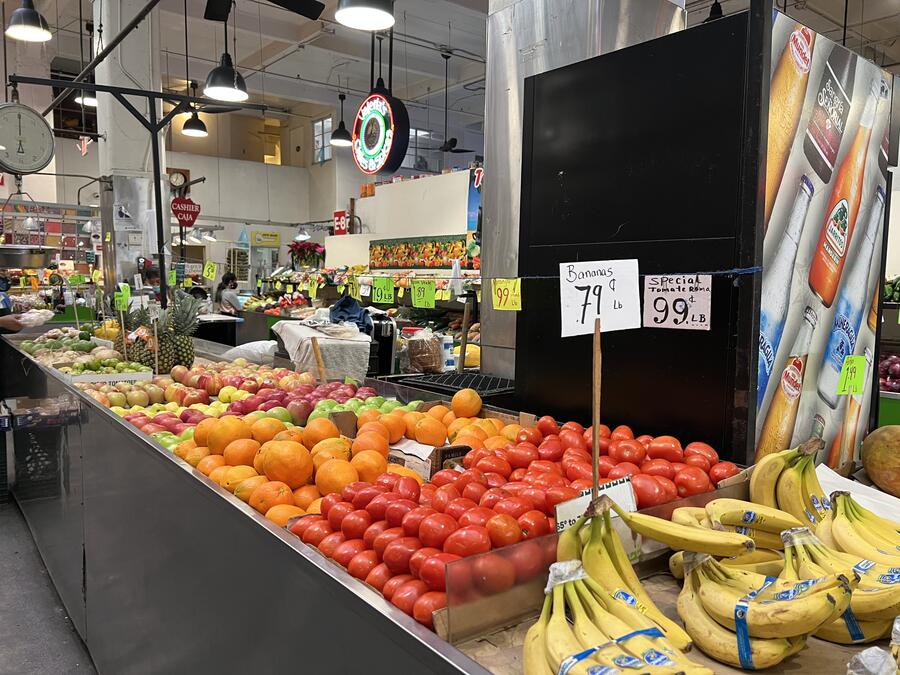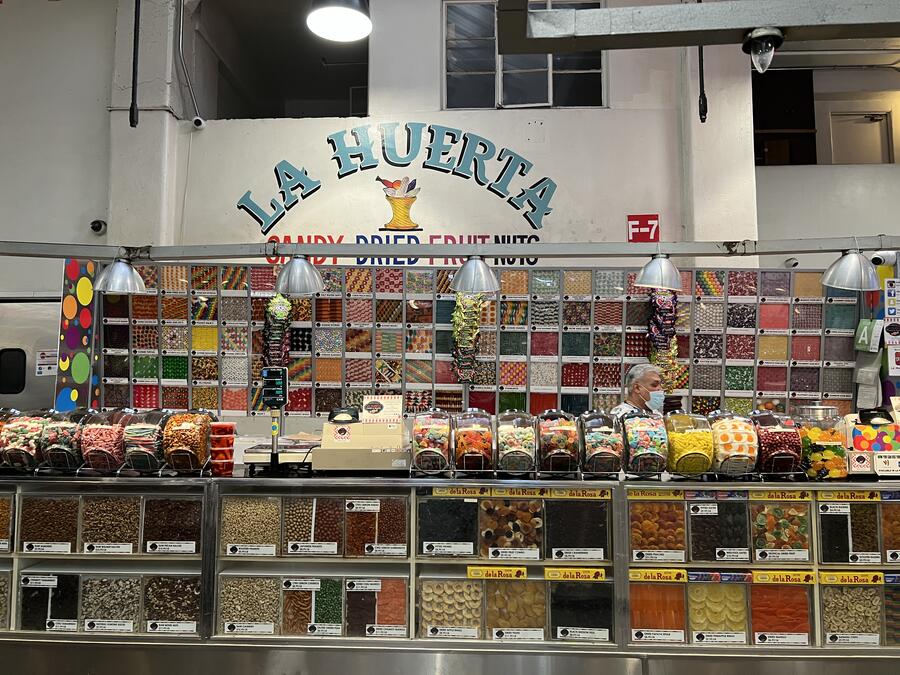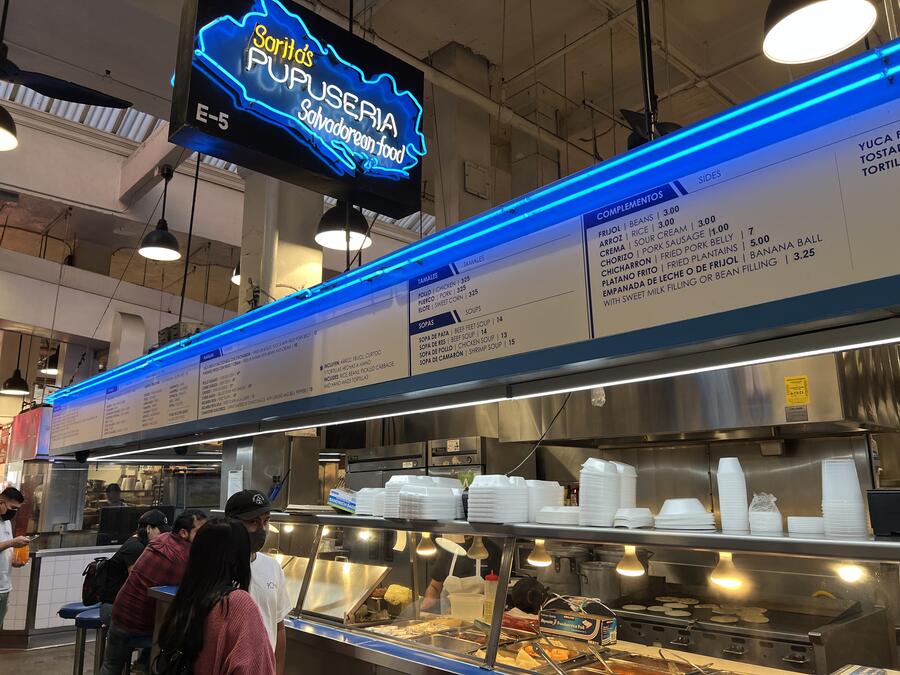 Too much of a good thing
When you walk into the Market, you'll probably overwhelmed as I was.  Depending on which side you enter, you'll either come to a donut shop, an authentic Michoacan-style pork taco stand (and by that, I mean using ALL parts of the pig), and Eggslut, which was the most popular place, or a Filipino stand, a Chinese counter and bar. 
Everything in between represents all that's wonderful about being in Los Angeles and its culinary diversity.  There do seem to be more Mexican food stands than anything else.  I counted six, including the candy and herb vendors.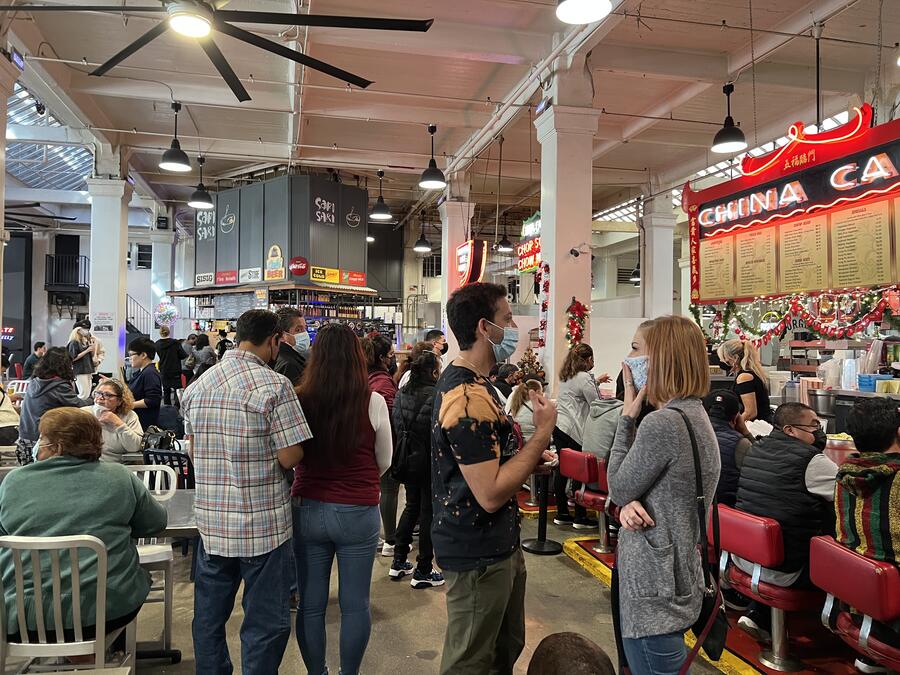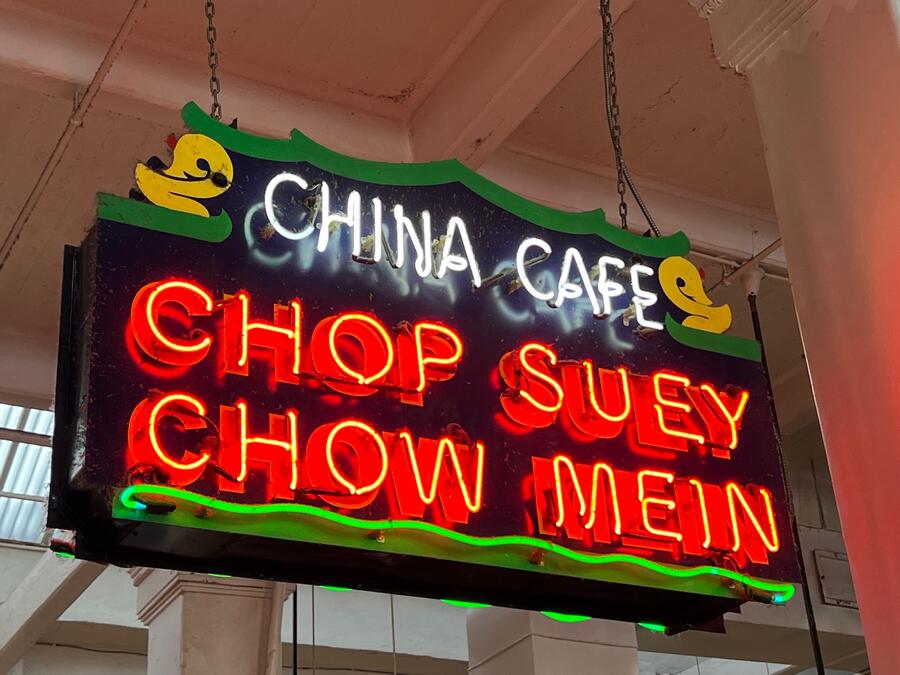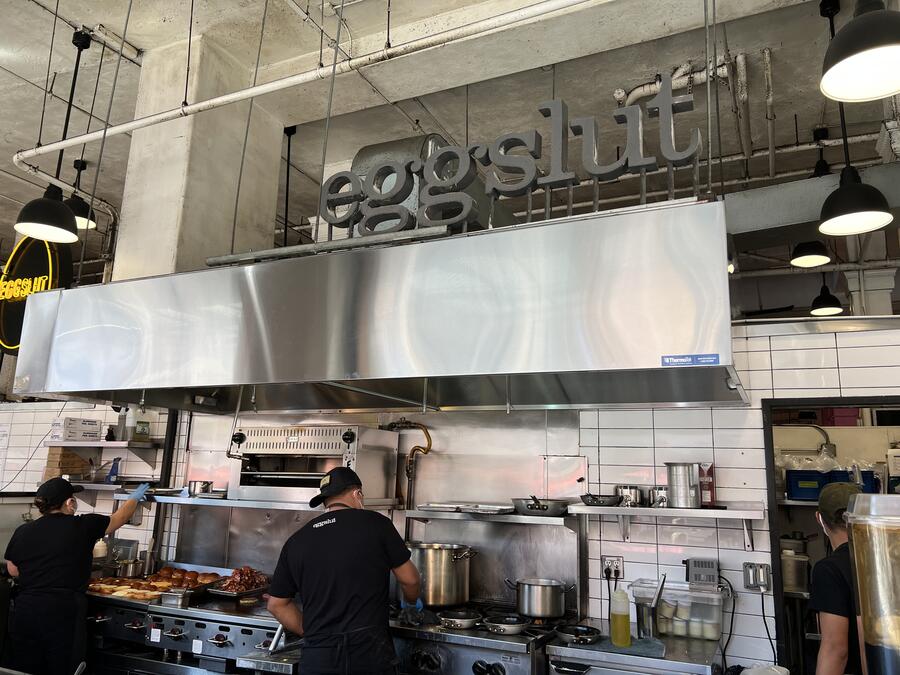 A donut for lunch??
Because of this variety, I spent half an hour just walking up and down the even grid of market stands, trying to see what would appeal most to me.  Street tacos? Lumpia? Chow mein? Salvadorean pupusas? A breakfast sandwich that I'd have to wait 45 minutes for (that's why Eggslut – name for someone who really loves eggs – had such a long line).
Finally, I ended up at Mr. Donut, because I wanted to eat something from the Market, but I just couldn't choose.  While I enjoyed the old-fashioned chocolate glazed treat – soft and pillowy on the inside, just the right amount of crustiness on the outside – it obviously wasn't enough for lunch.
So, I walked around the market again.  I nearly decided on three things: Filipino food from Sari Sari Store, Chinese from China Café or a breakfast sandwich from Eggslut.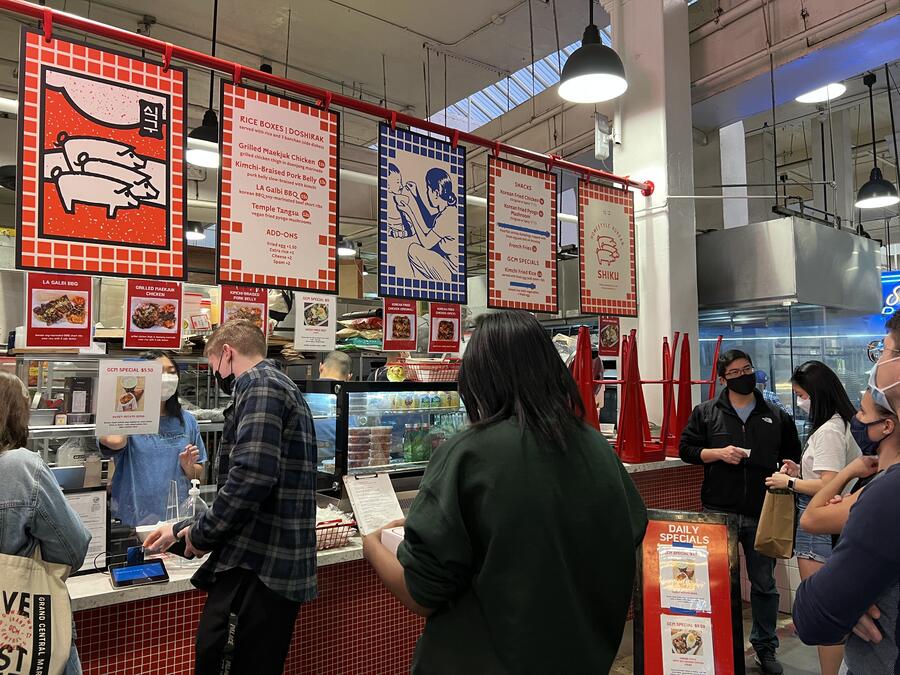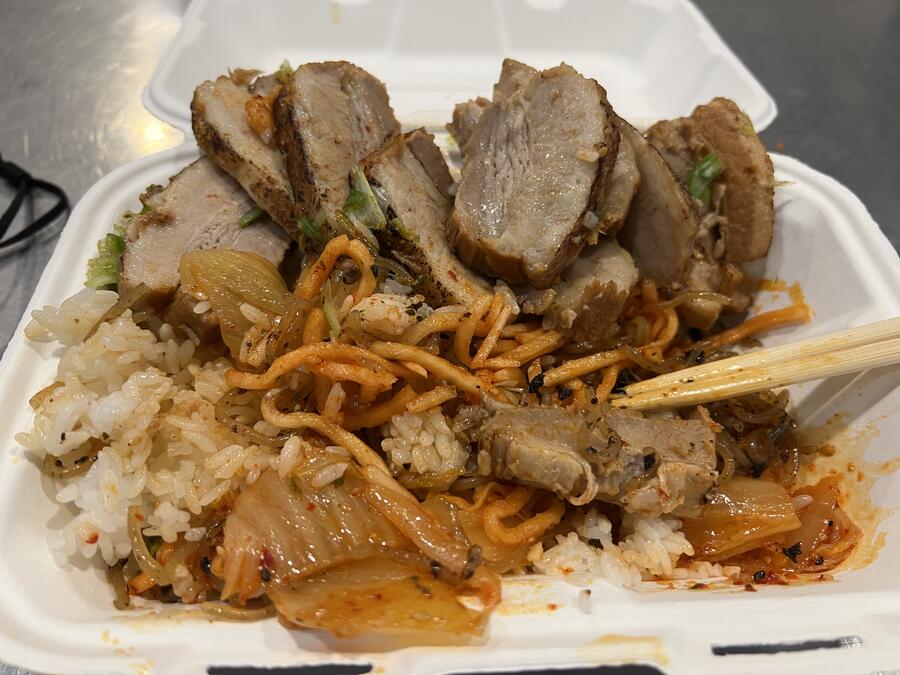 An authentic Korean lunch
But the first did not have pancit, which is one of my favorite Filipino dishes, and both other options sported long lines that would've tested my patience. I then came across Shiku, a Korean stand, specializing in doshirak, or lunch box-style rice bowls.
Korean is now becoming my new favorite cuisine, and this place didn't disappoint with the special pork belly bowl I enjoyed for lunch.  Problem is…I ordered kimchi fried rice.  But I was so hungry, and the staff seemed a little overwhelmed, that I just accepted it. Luckily it was quite good. The pork belly was both tender but not too fatty (as it often is), and the pickled vegetables, called banchan.
Now that I've been to the Grand Central Market once, I'm definitely going back the next time I'm in Los Angeles…which should be soon enough.