The Lower Downtown area of Denver has played many roles in the city's history.  It's essentially where it began, when General Larimer built near the South Platte River in the 1850's.  LoDo has also been where saloons and brothels proliferated, Denver's Chinatown was established and gone from race riots, the dodgy skid row turned into a uber hip enclave, the home of the Colorado Rockies at Coors Field…and where the all-important railroad started from Union Station.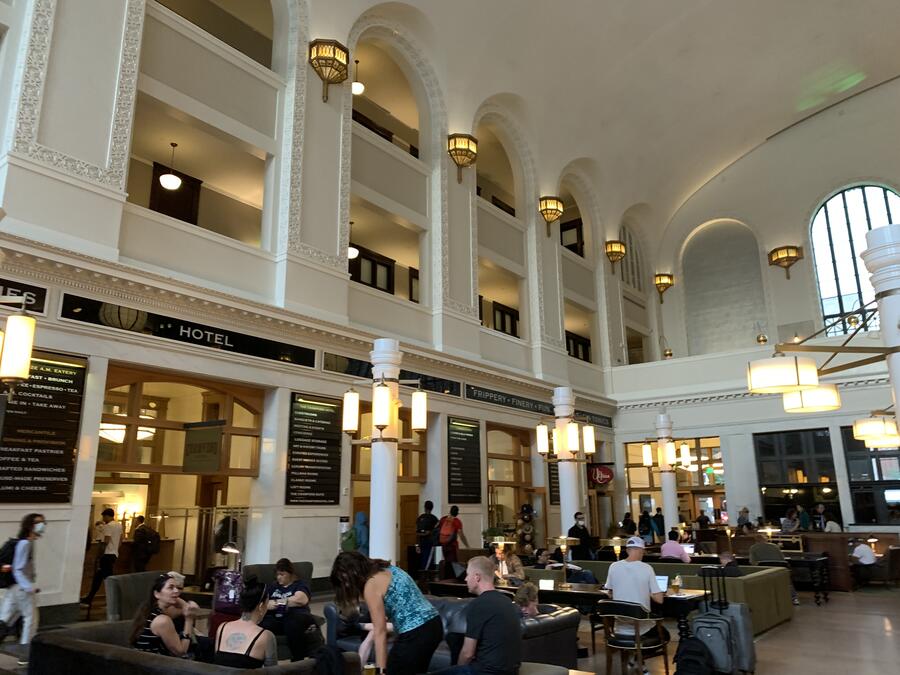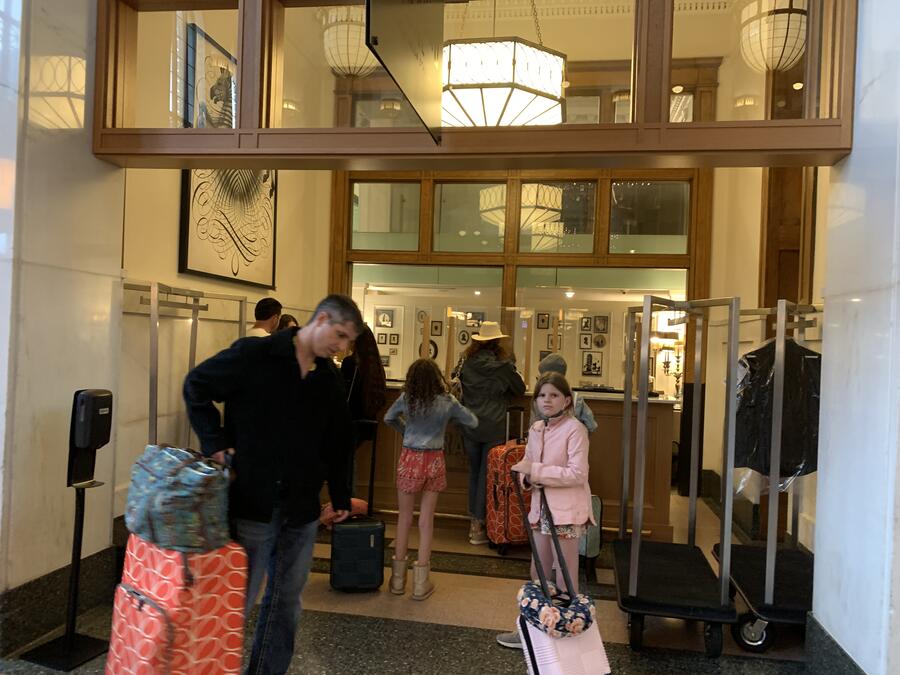 Union Station: its latest version
A historic Beaux Arts structure built from concrete and brick, it wasn't much when I first moved here in 2002, even though the surrounding LoDo neighborhood was Denver's main nightlife hub.  One of Amtrak's east-west routes, the California Zephyr, comes through here, as does the Winter Park Ski Train.  But the building itself was a darkened nondescript transportation hub.
But that all changed in the early 2010's, when the cities around the metro area decided to significantly upgrade the Rapid Transit District's light rail system.  Once just a few trolley lines crisscrossing downtown Denver and a few to the suburbs, there are now six lines that connect Union Station to the surrounding cities.  With all these new residents coming into the city, that meant the station needed an overhaul as well…and it's now quite impressive.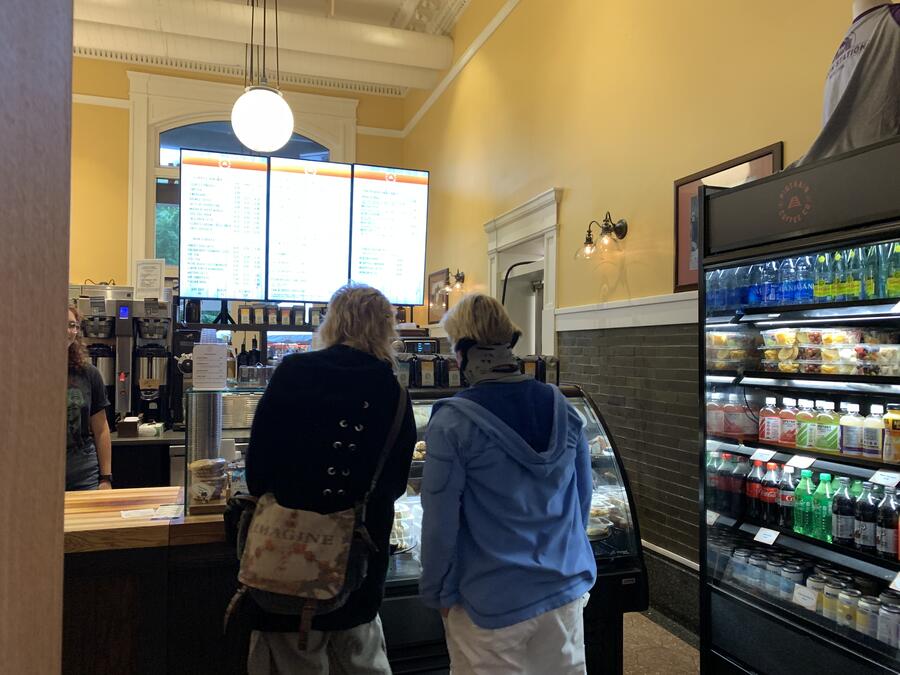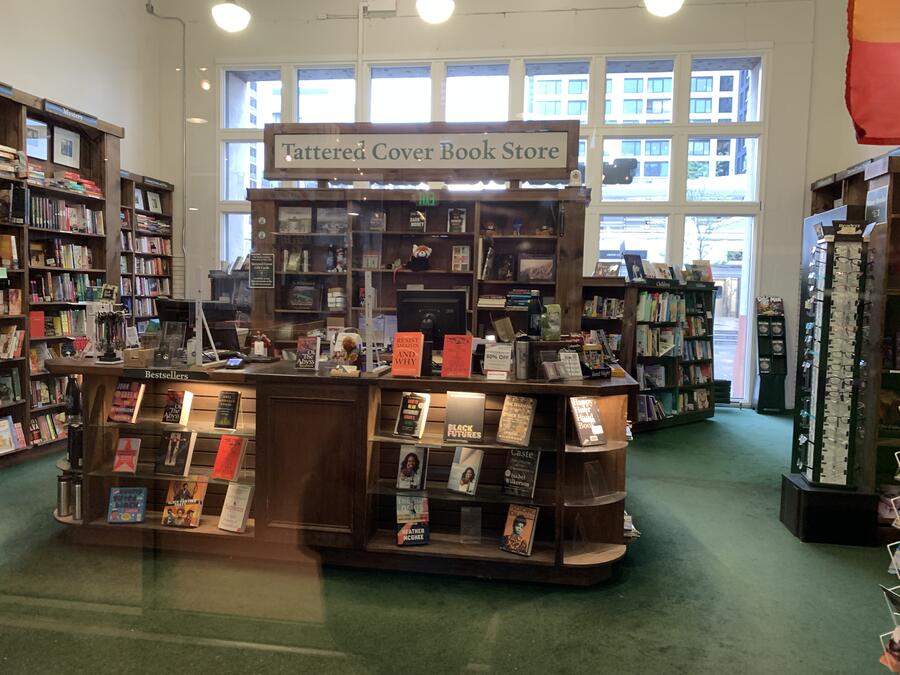 Because we've taken one of those light rail lines a few times to go to Coors Field, I've passed through Union Station often.  We've even eaten at Hopdoddy, a gourmet burger restaurant just outside the station.  Until now, I've never really noticed all that it had to offer.  But RAS and I went to one of its dining establishments, Mercantile Dining and Provision, for our fifteenth anniversary this weekend, so this time I observed more carefully (more about that in a few).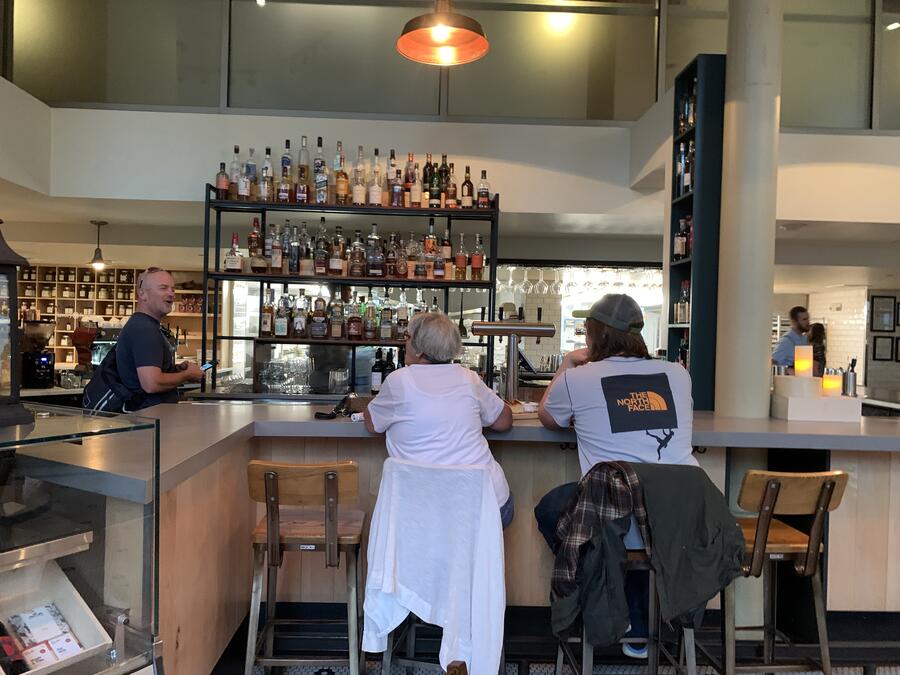 A place to stay and a little more to shop
The luxe Crawford Hotel is located right inside the station and is modeled after the golden age of train travel.  With 112 rooms, it's intimate enough for highly personalized service and in one of the best locations for all the Denver has to offer.  Because of this locale, it's ideal for business travel, a fact that wasn't lost on CNN when it named the Crawford one of the top business hotels in the US.  The only thing that could be a drawback is the potential noise that comes from being so close to a working travel hub.  Naturally, I will have to see if this is the case when I'm lucky enough to stay here someday.
The shopping at Union Station is limited, with two boutique stores offering gifts and home décor items and the local bookstore favorite, Tattered Cover.  I am not certain if Union Station has any additional room to expand and include other shops, which would attract more visitors and generate more revenue.  But this isn't likely to happen, given that LoDo is one expensive place to do business.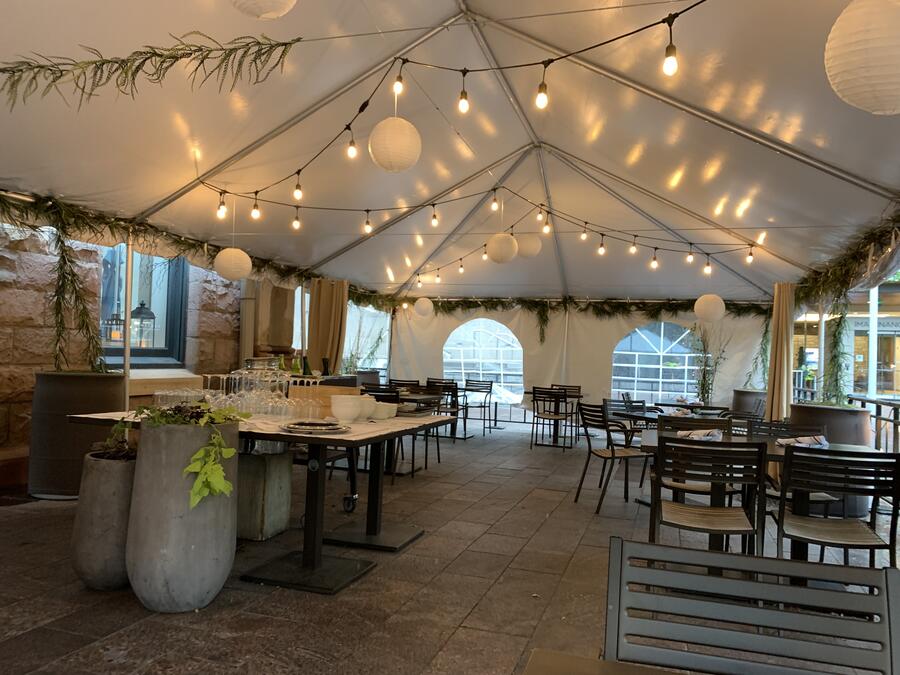 You come here for the trains…and the food
More than anything, Union Station has plenty of places to eat and drink.  If you're going on a Amtrak train trip or coming into or leaving town on the light rail, you have nearly a dozen options, everything from breakfast to coffee and pizza, grab-and-go to fine dining and libations.
Because RAS and I were celebrating our 15th anniversary and didn't want to go somewhere too pretentious, we chose Mercantile Dining and Provision.  Resembling an old-fashioned general store, the restaurant has casual vibe that we most enjoy when we go out.  But it was still special enough for our personal milestone.  Letting the restaurant know ahead of time about our anniversary gave us a little surprise of some sparkling wine for a toast.  This was in addition to the cocktails we started with – a rum and fruit mixture and a seasonal gin and tonic.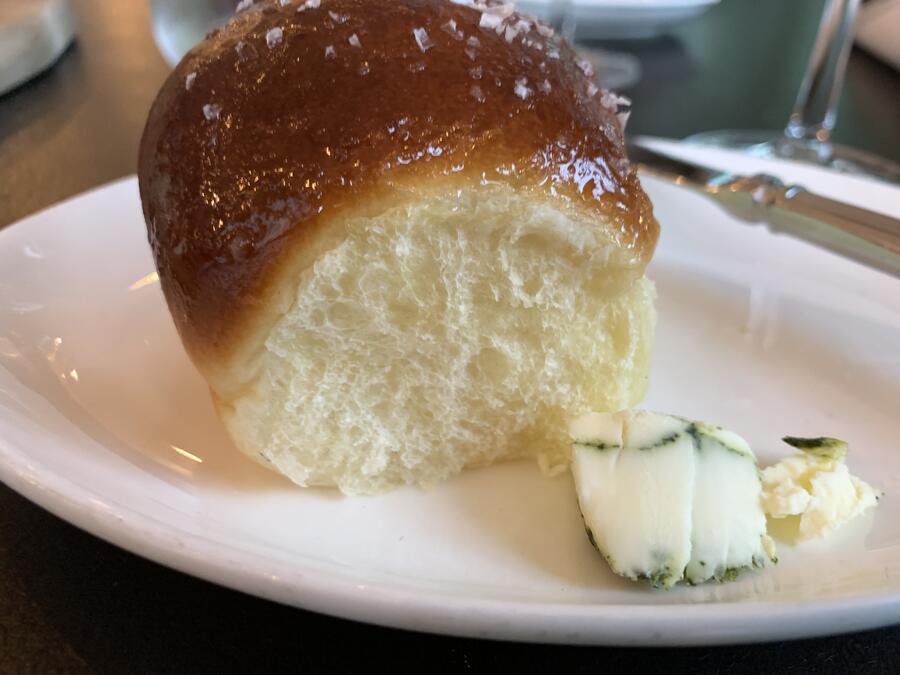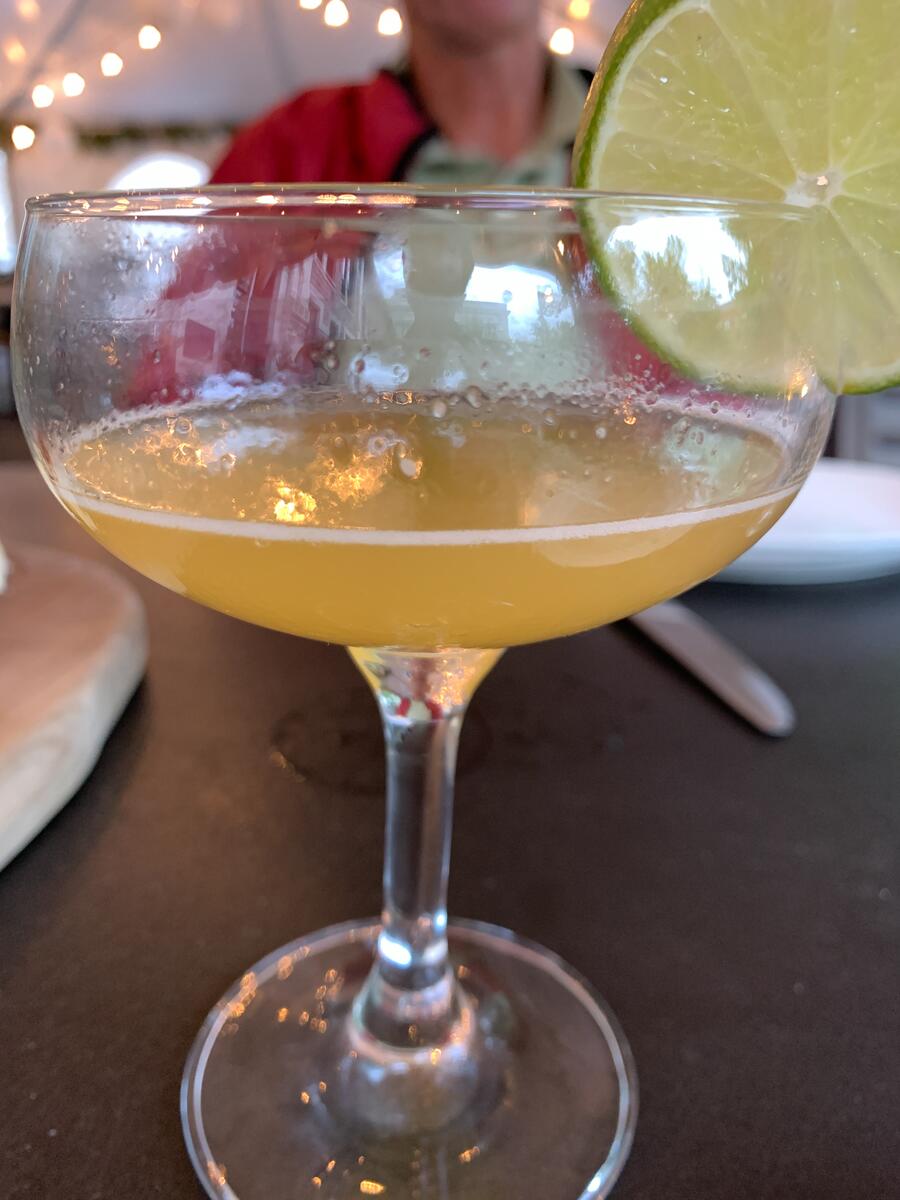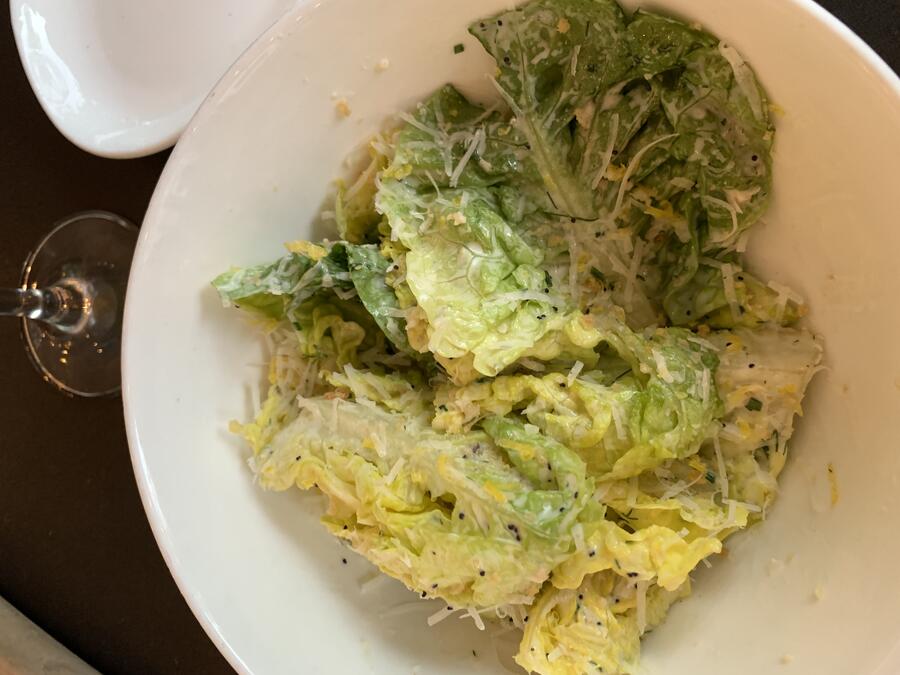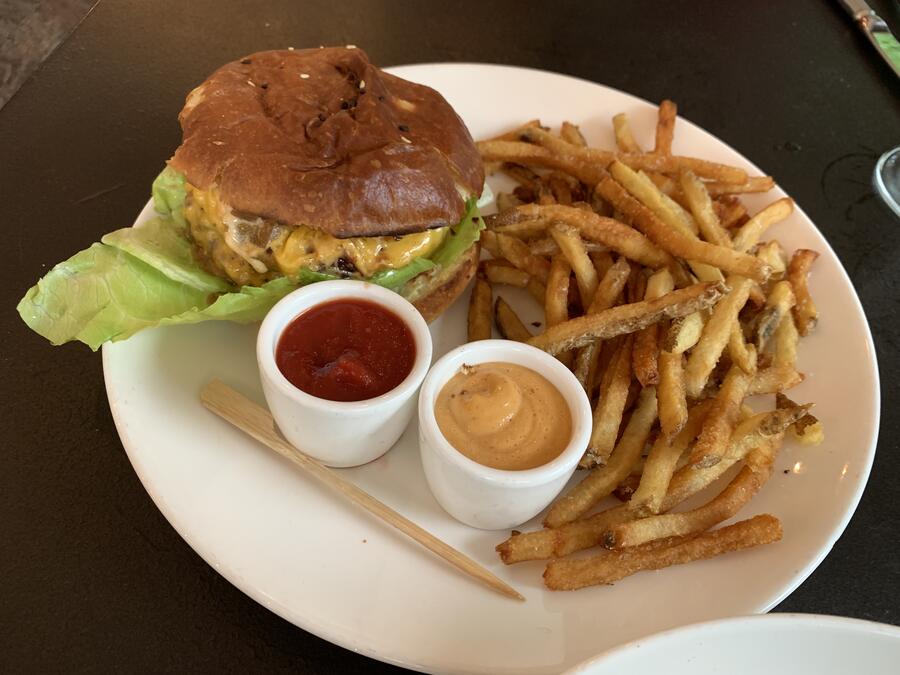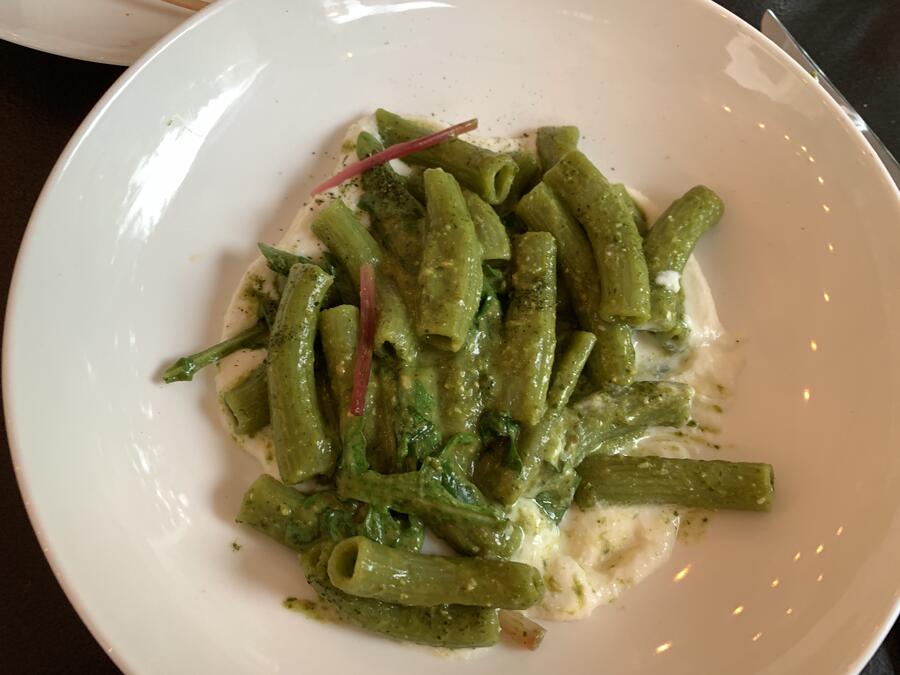 Along with the food we enjoyed, our service was attentive and personable.  One of these servers, after bringing our two drinks and rolls, said "I'll stop stalking you now."  That is humor I can appreciate.
RAS ordered a cheeseburger with crispy shoestring fries, while I chose ramp rigatoni. It was pasta dish so summery and light, I finished the whole thing.  And also for that reason, we couldn't have dessert.
But I would love to come back to Union Station and try some of the other places to dine, whether I'm taking a train or not.