One of the most intriguing buildings in Denver houses its primary art museum. It might resemble a foil sculpture to some and a metal cacophony to others. But, like with people, it's what's on the inside that counts.
First established in 1893, the Denver Art Museum started as a club for artists. It eventually grew into one of the largest art museums in the American West. After several temporary venues, the angled titanium main building opened in 2006, while the old primary Martin Building, encased in reflective glass and designed by Italian architect Gio Ponti, became the educational center. It received a renovation and additional new building in late 2021.  Architect Daniel Libeskind designed the more contemporary Hamilton Building, drawing inspiration from the nearby Rocky Mountains.
It's hard to believe I've lived in the area for over 20 years, but I haven't been to this place. But I am so glad I have now. Here are four highlights of a visit to the Denver Art Museum.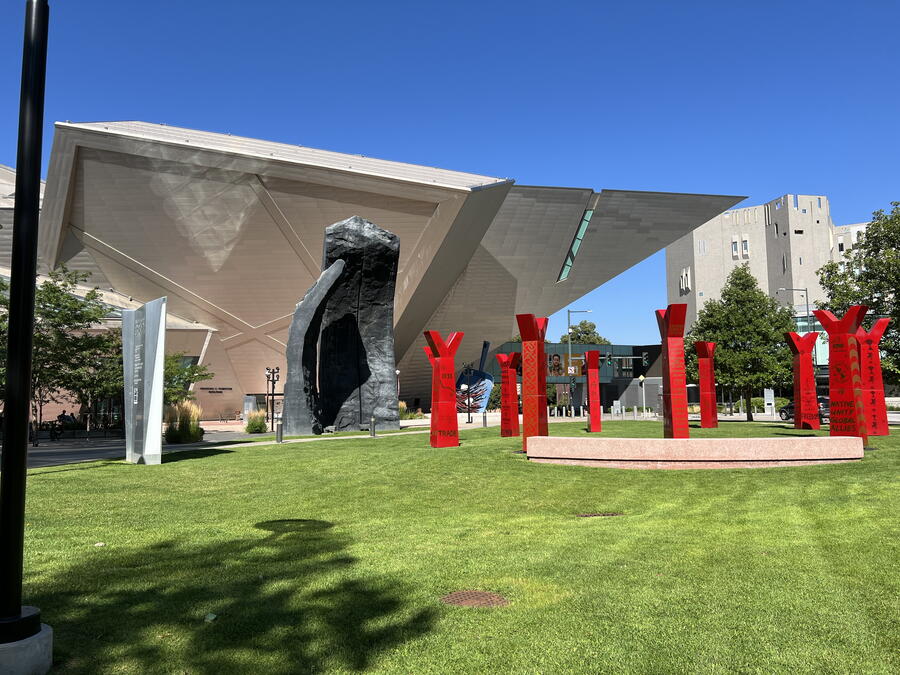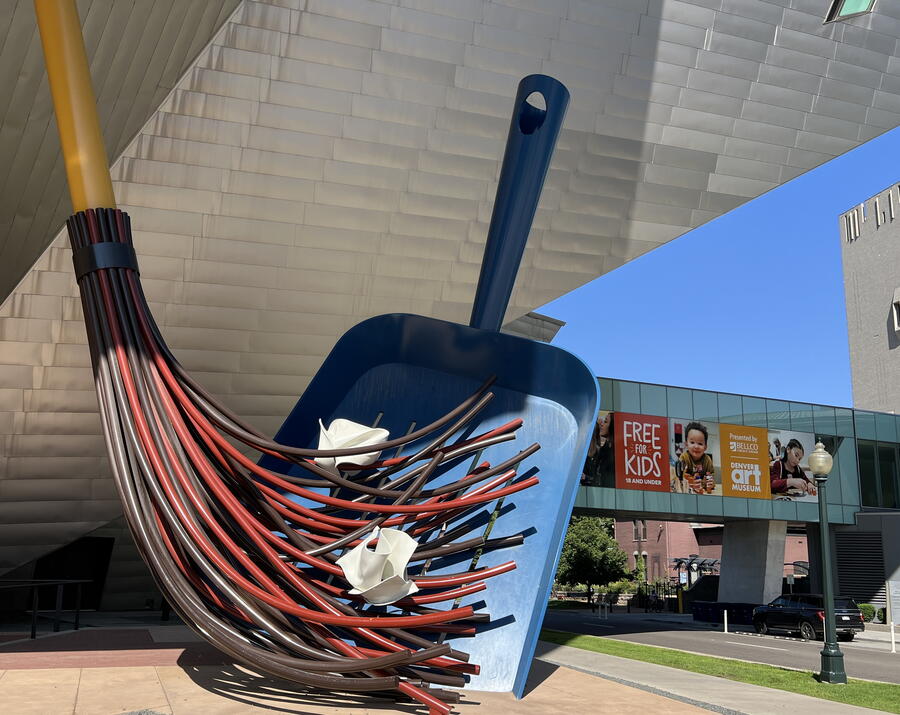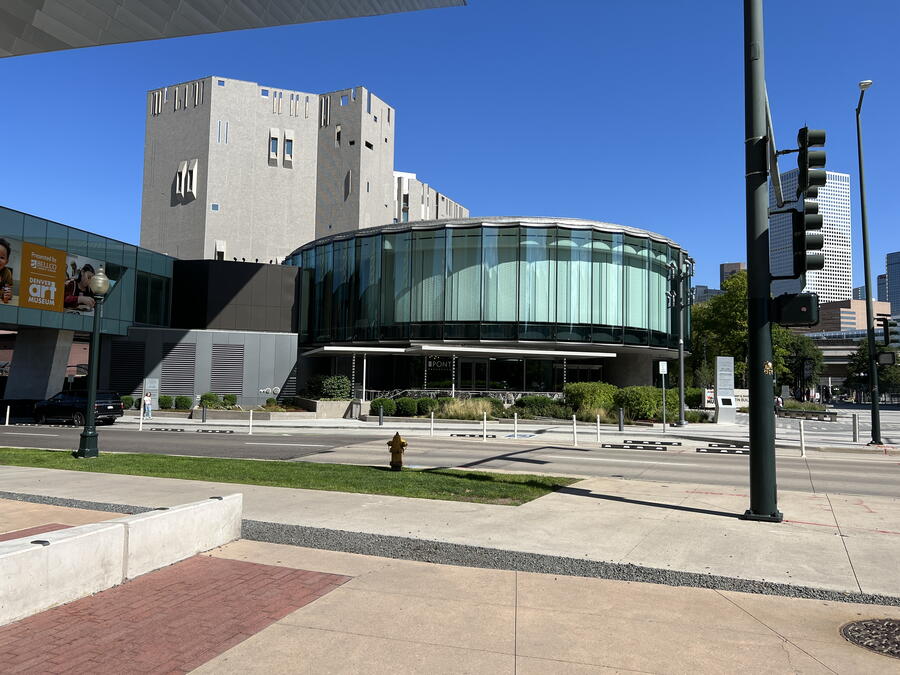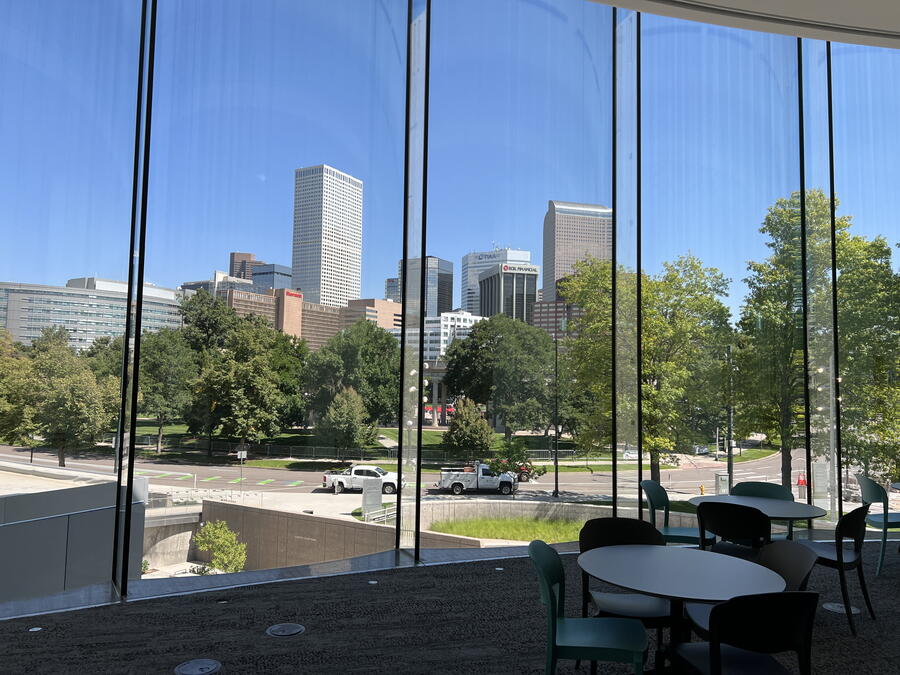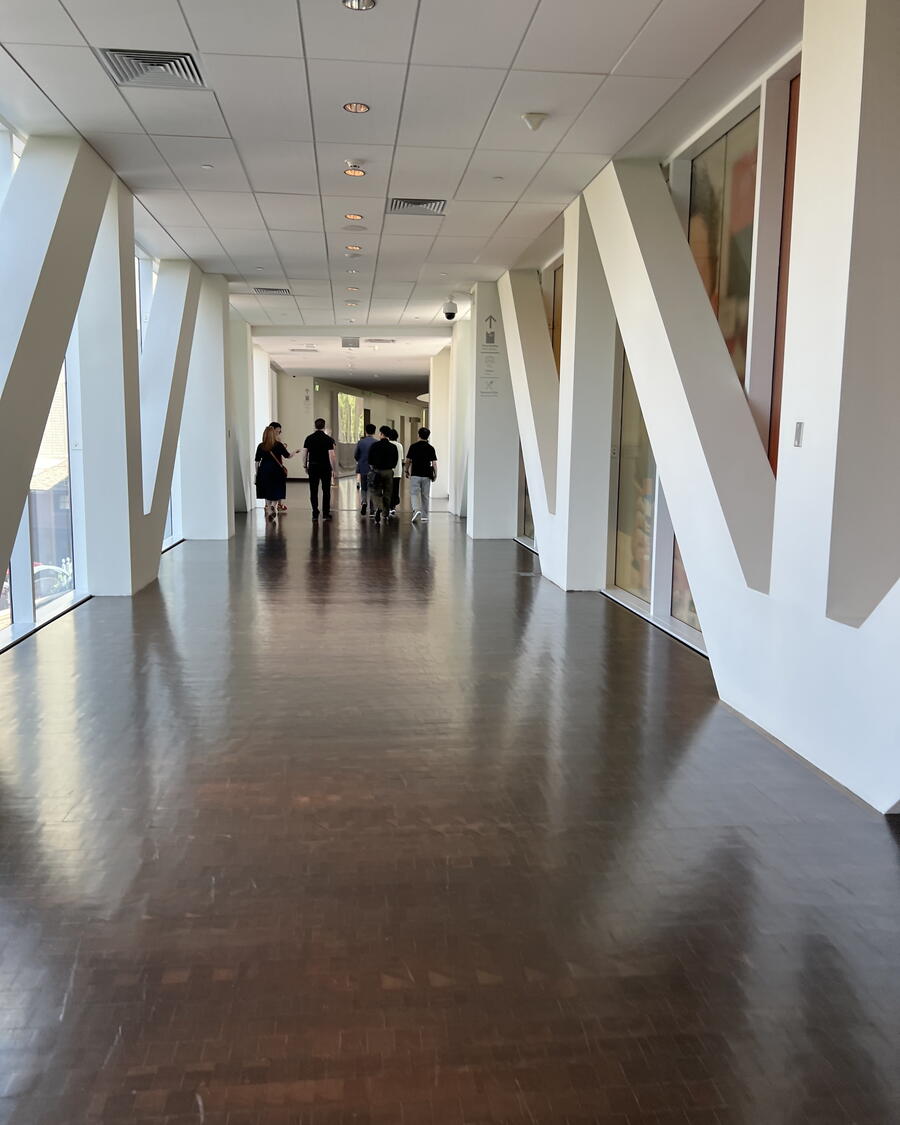 The exhibitions
DAM has several temporary exhibitions and others that are highlighted without set dates for show. Within each of the gallery collections are other featured displays. Most of these exhibitions are included in the regular admission price, so you won't have to pay an extra fee.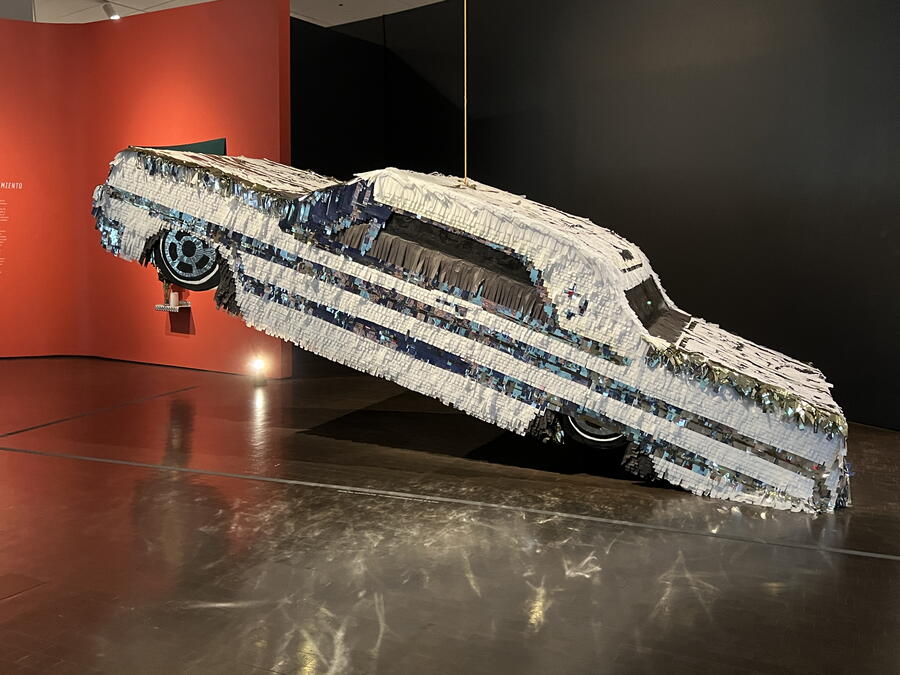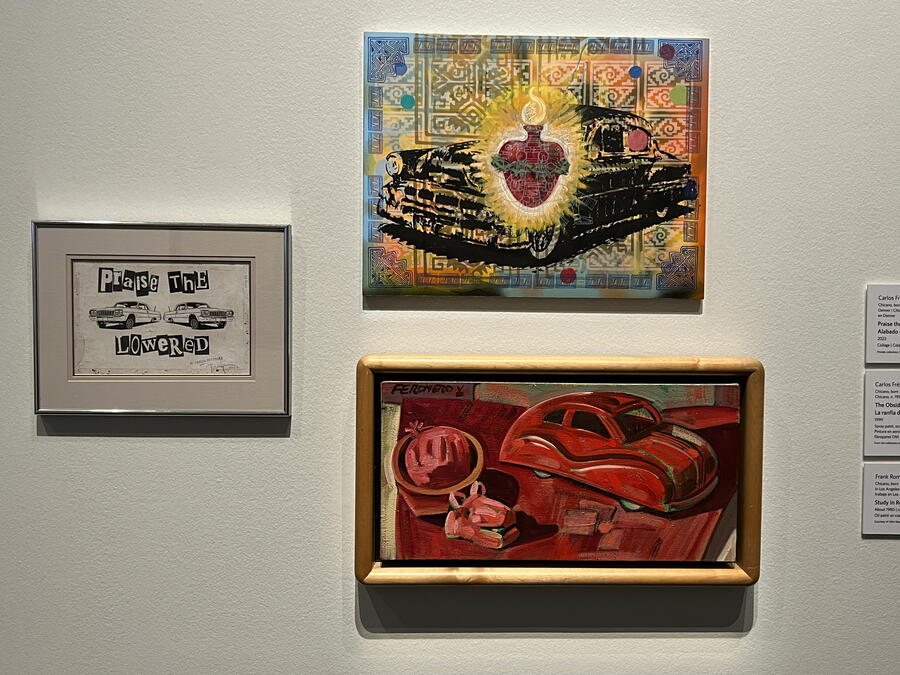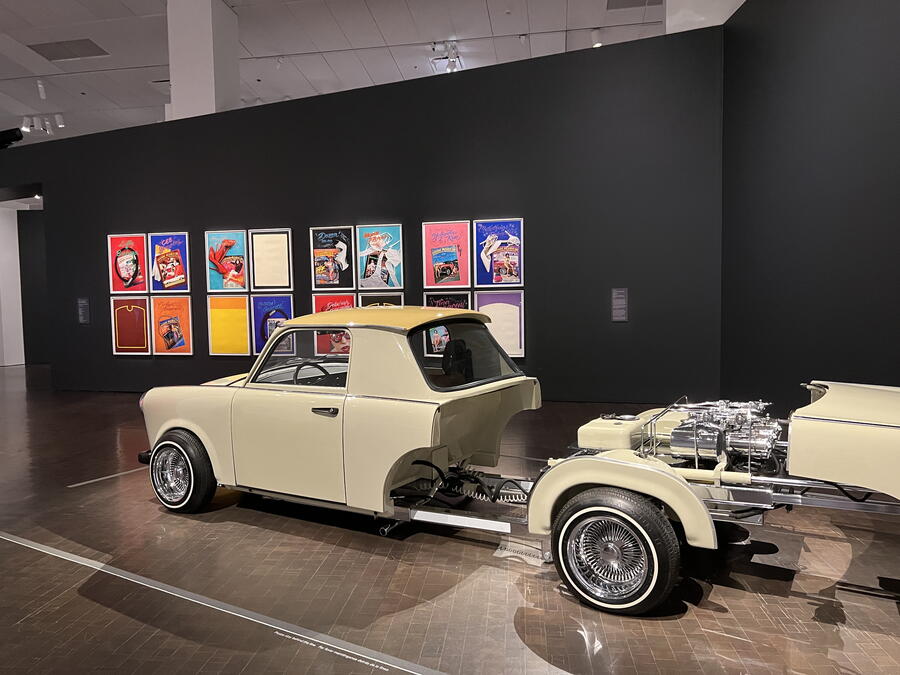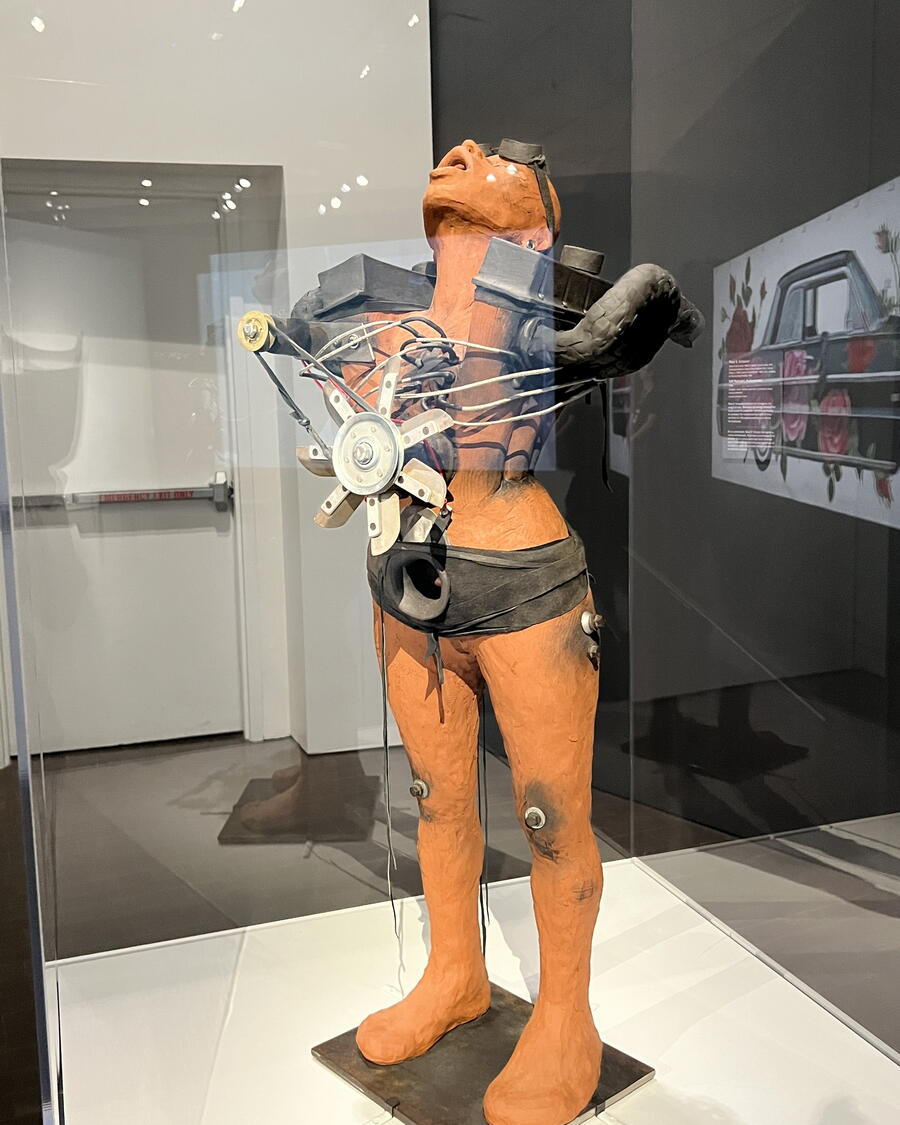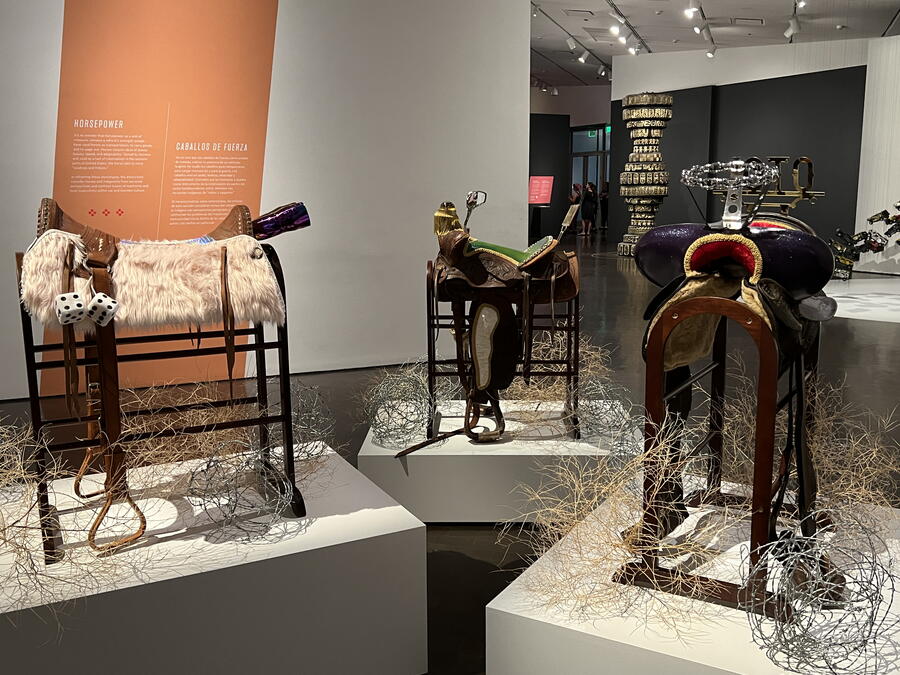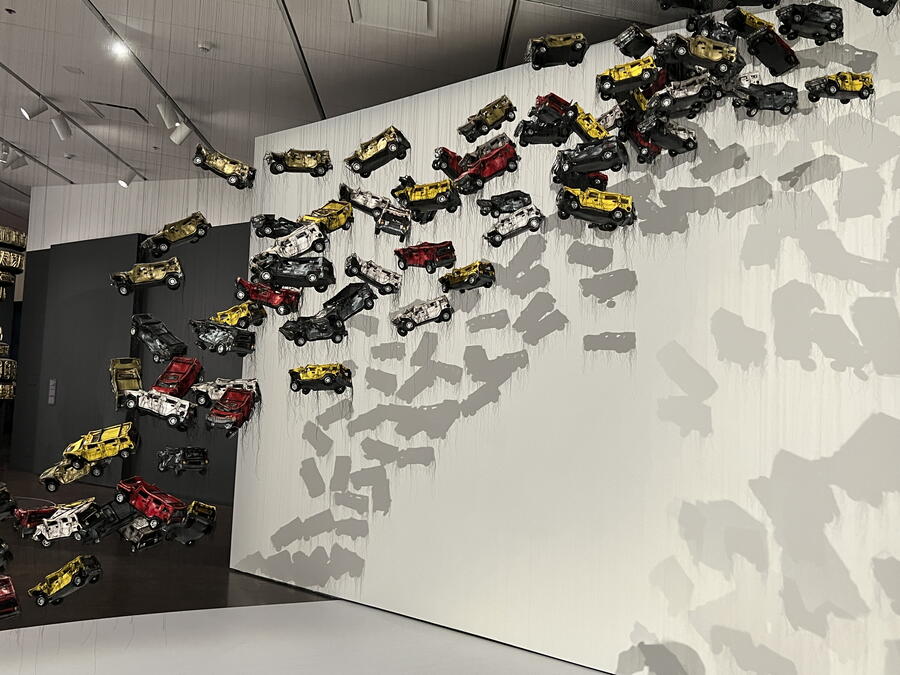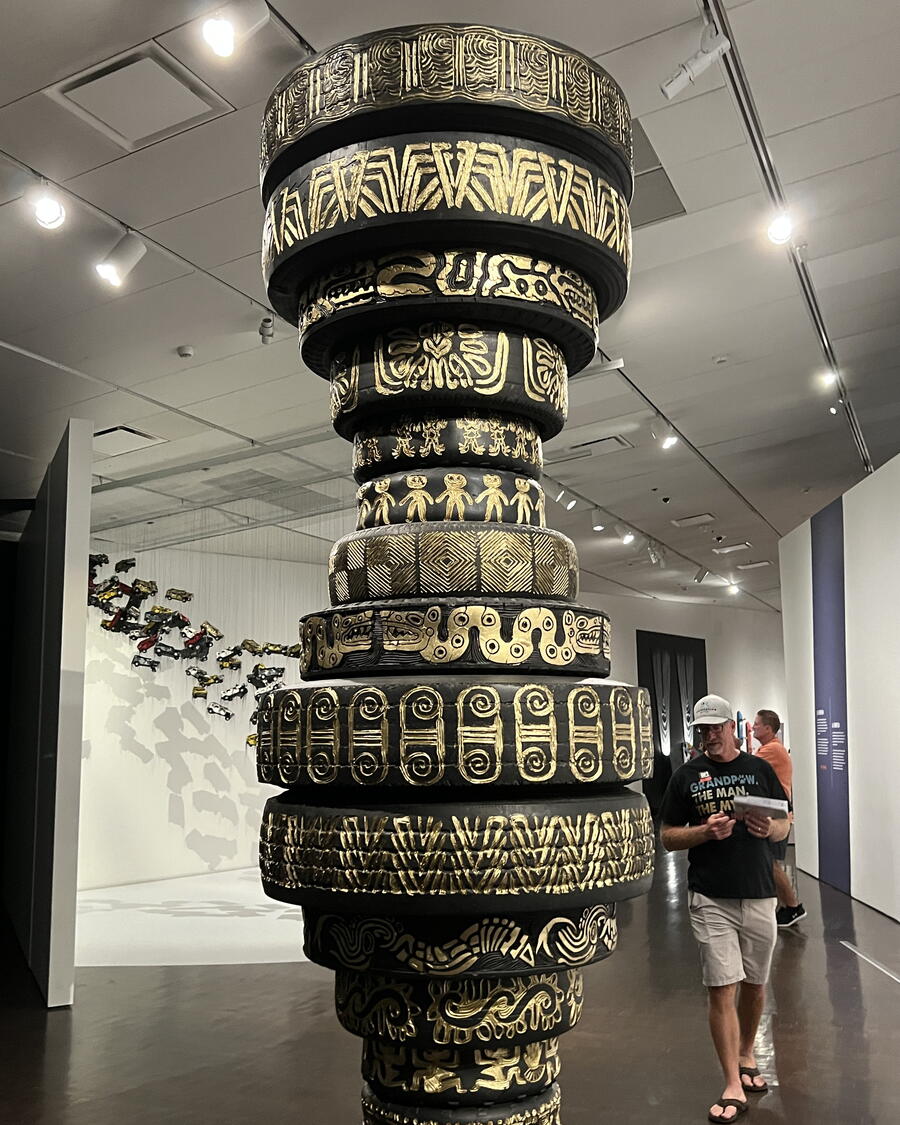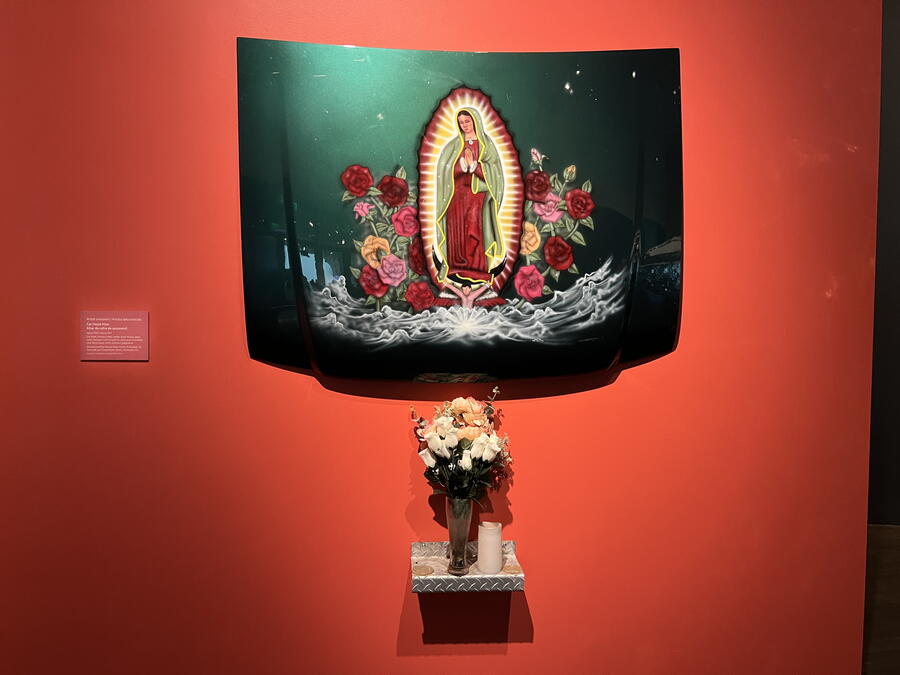 There were several limited-time exhibitions during my visit – Desert Rider, Personal Geographies, Islands Beyond Blue, By Design, Space Command and Gio Ponti. The largest of these was Desert Rider, with paintings, photography and other multimedia displays centered on motor transportation in the Latinx and Indigenous communities of the West.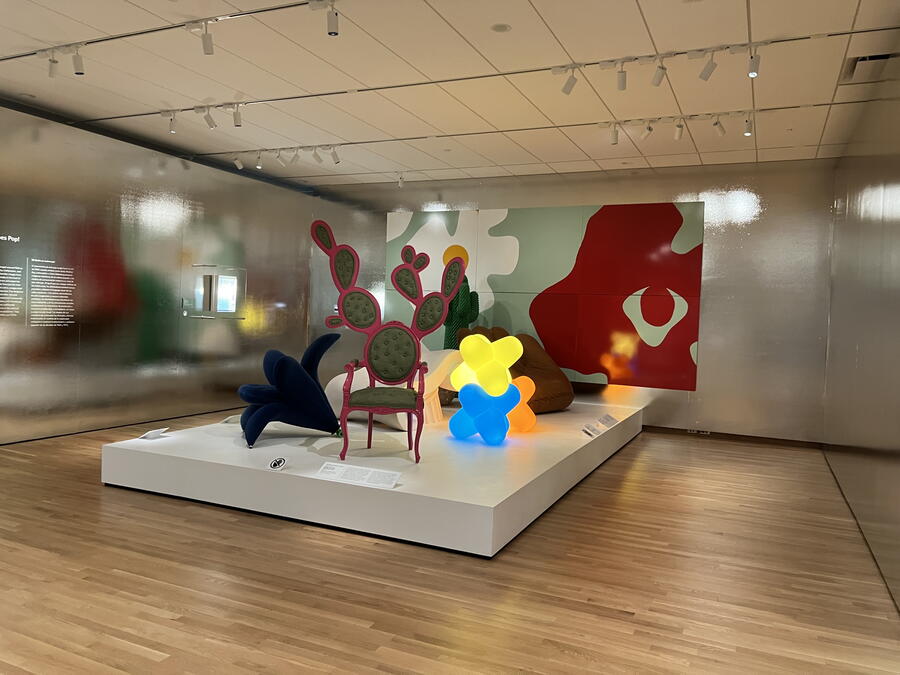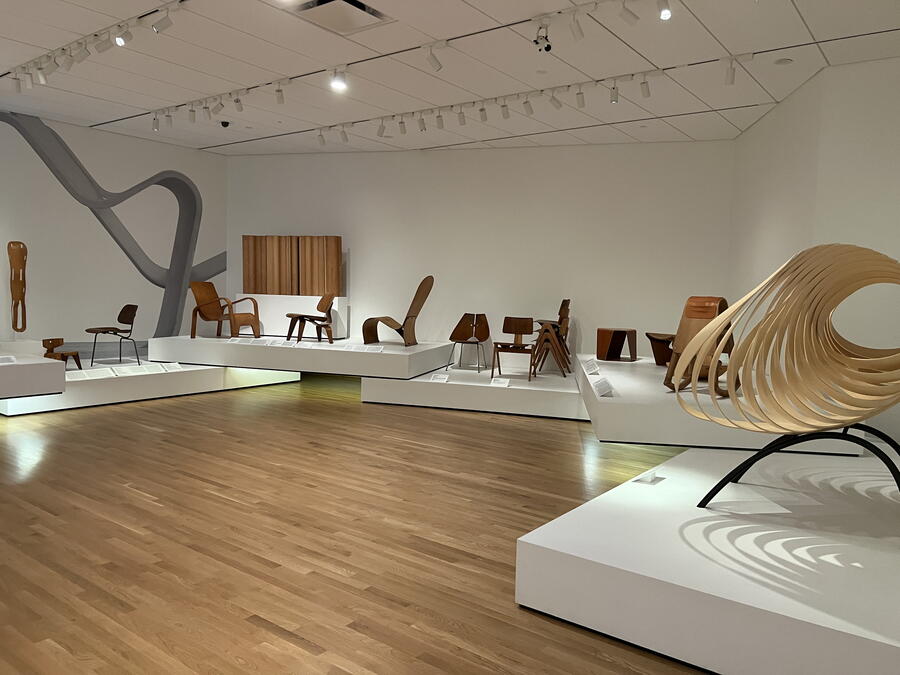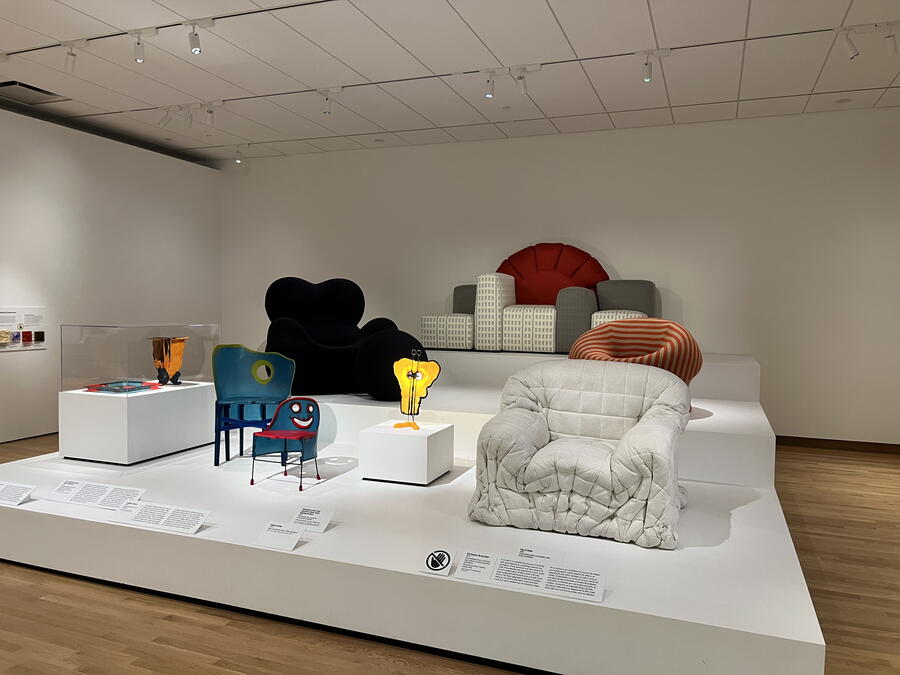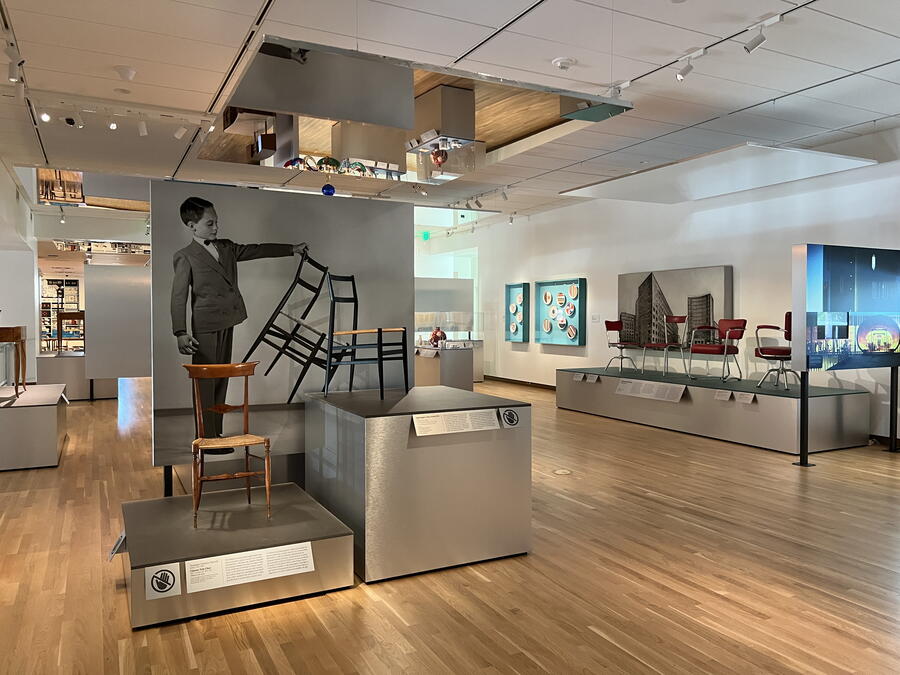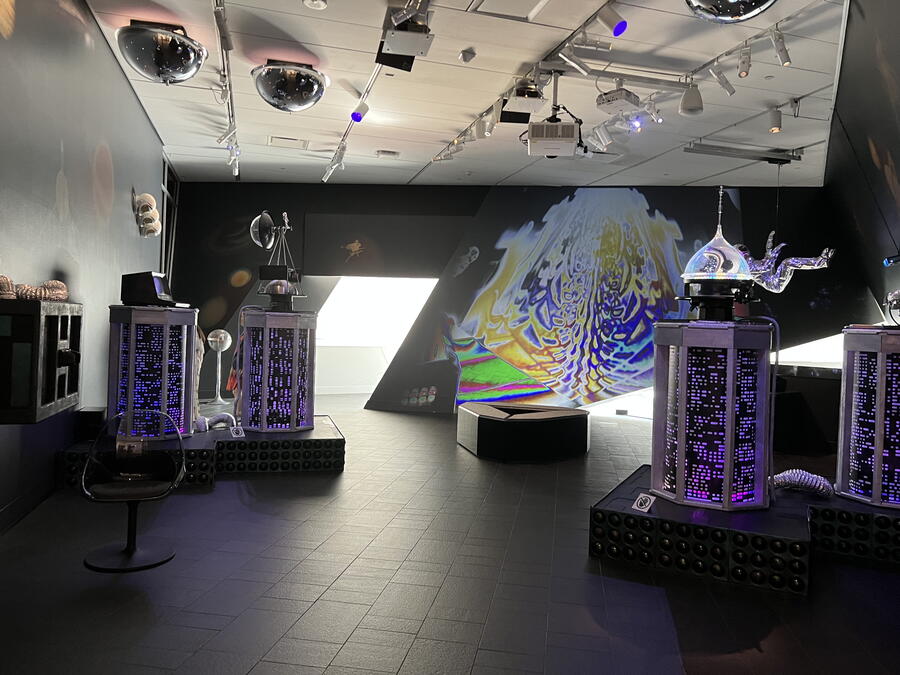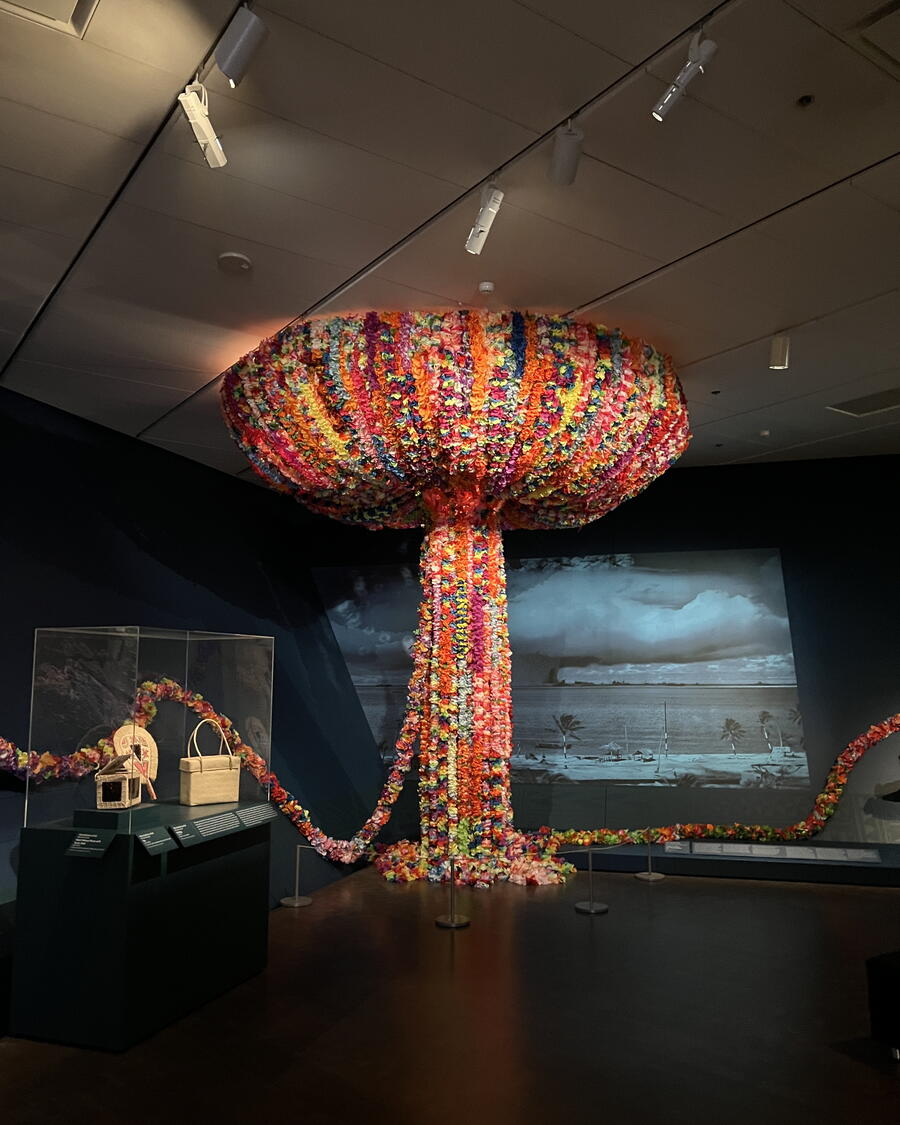 The collections
Along with the exhibitions, the art museum has eleven permanent collections, primarily housed in the Martin Building on seven floors. These include the arts of Indigenous North America, Africa, Asia, Latin America, Ancient Americas, Oceania, pre-19th century American and European, Western American, modern and contemporary, photography and textiles (which was temporarily closed).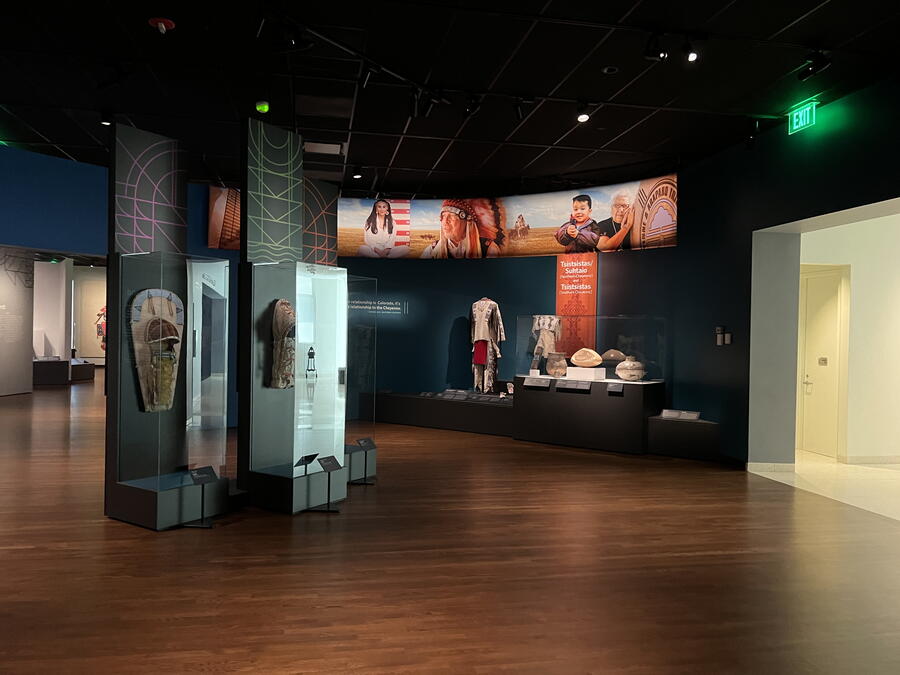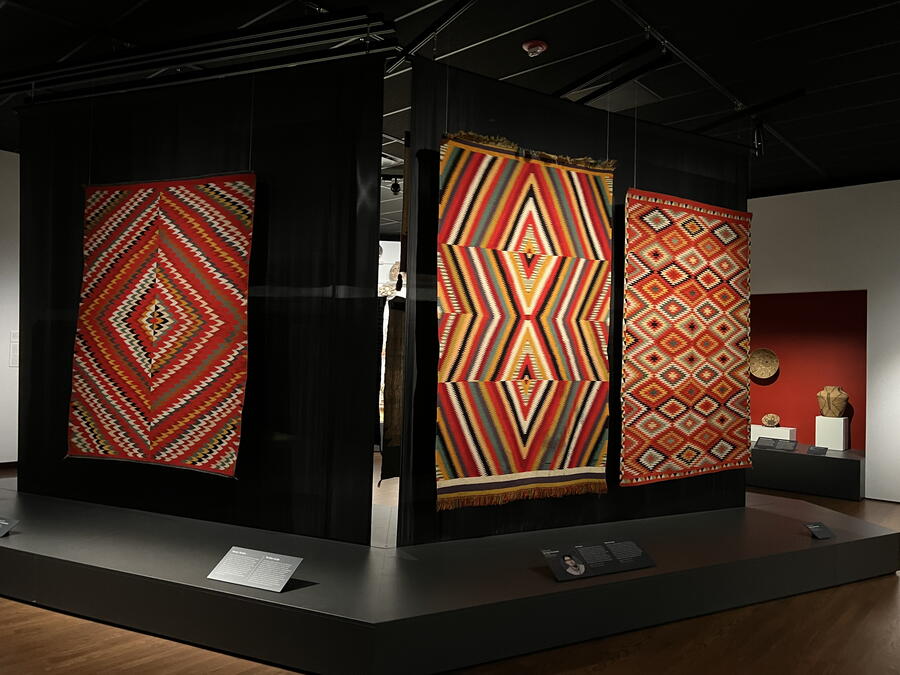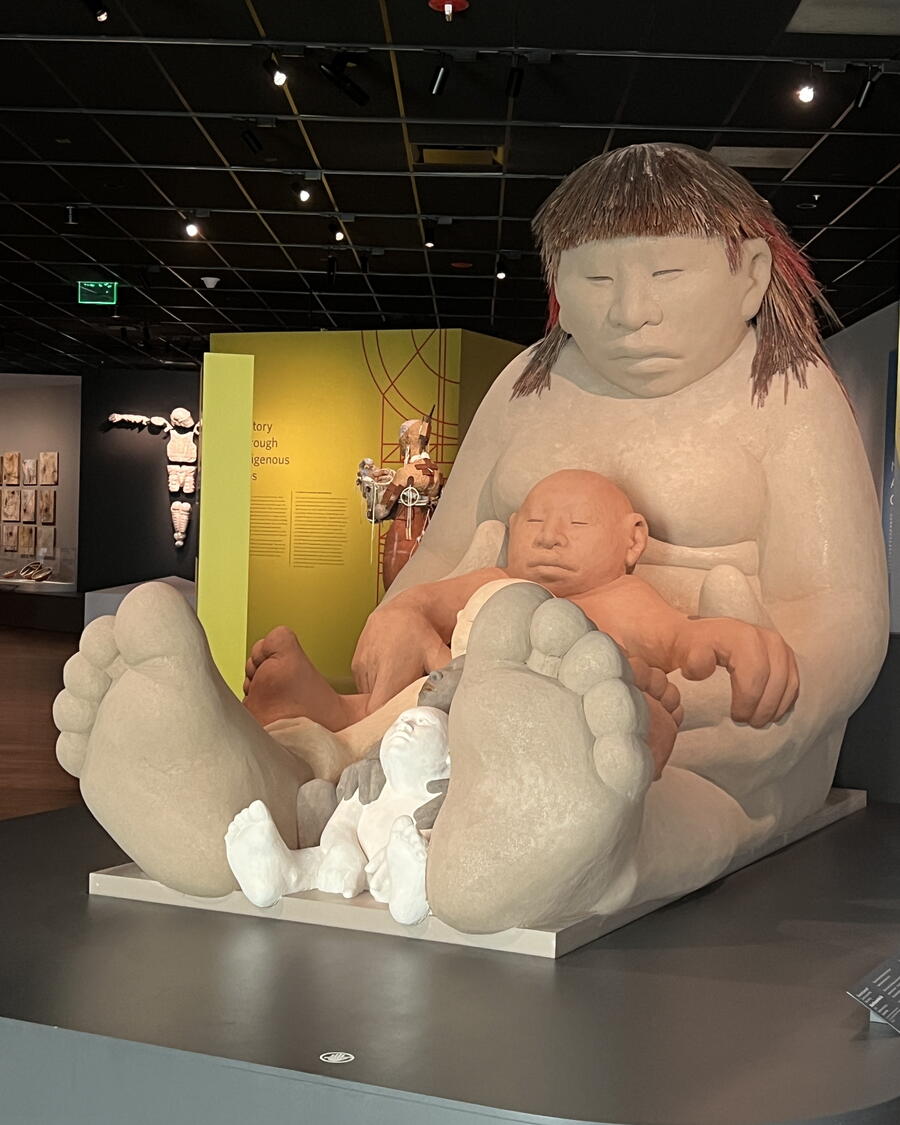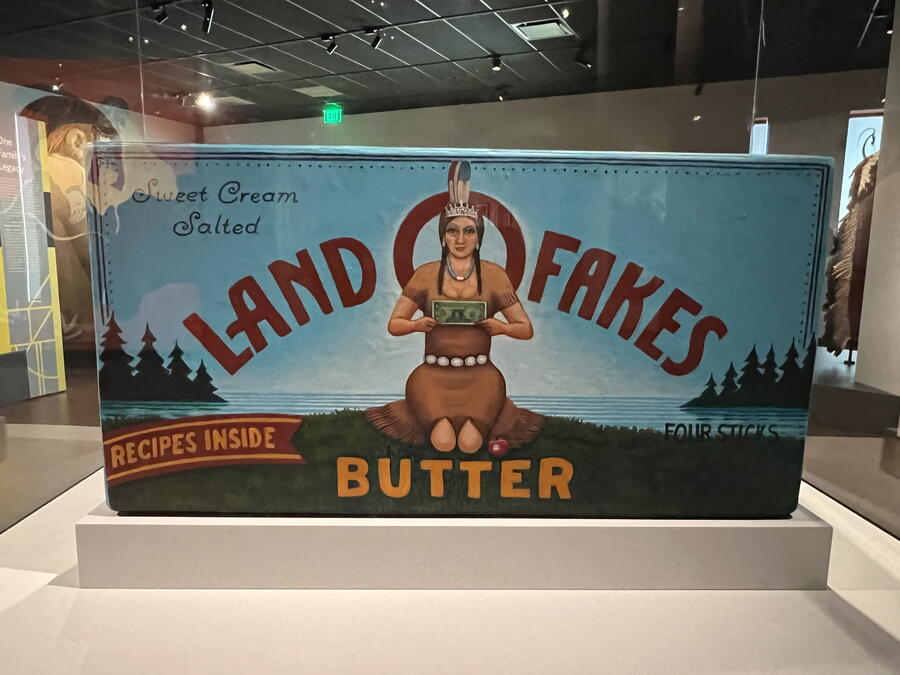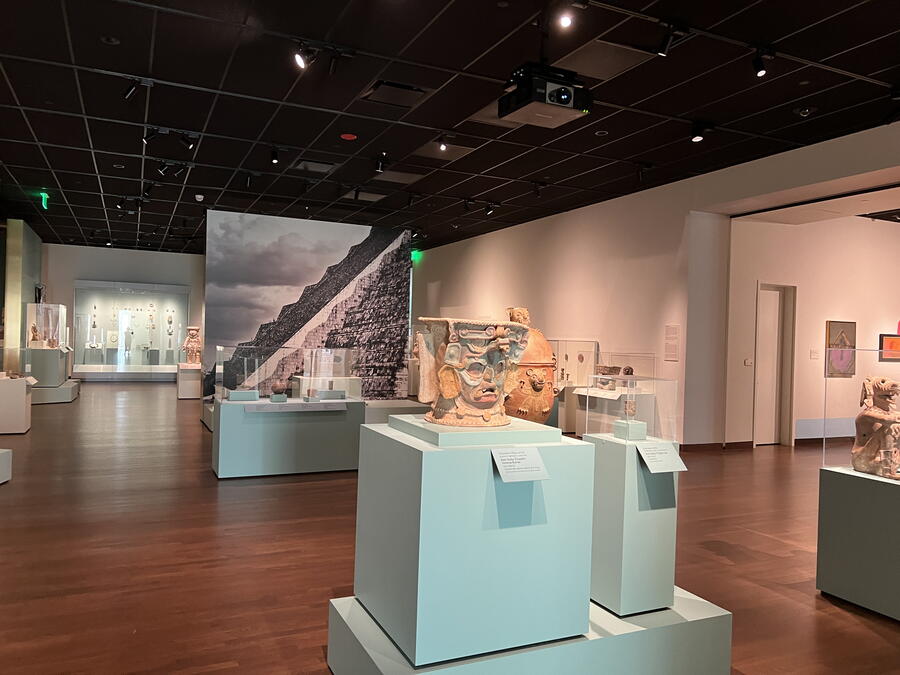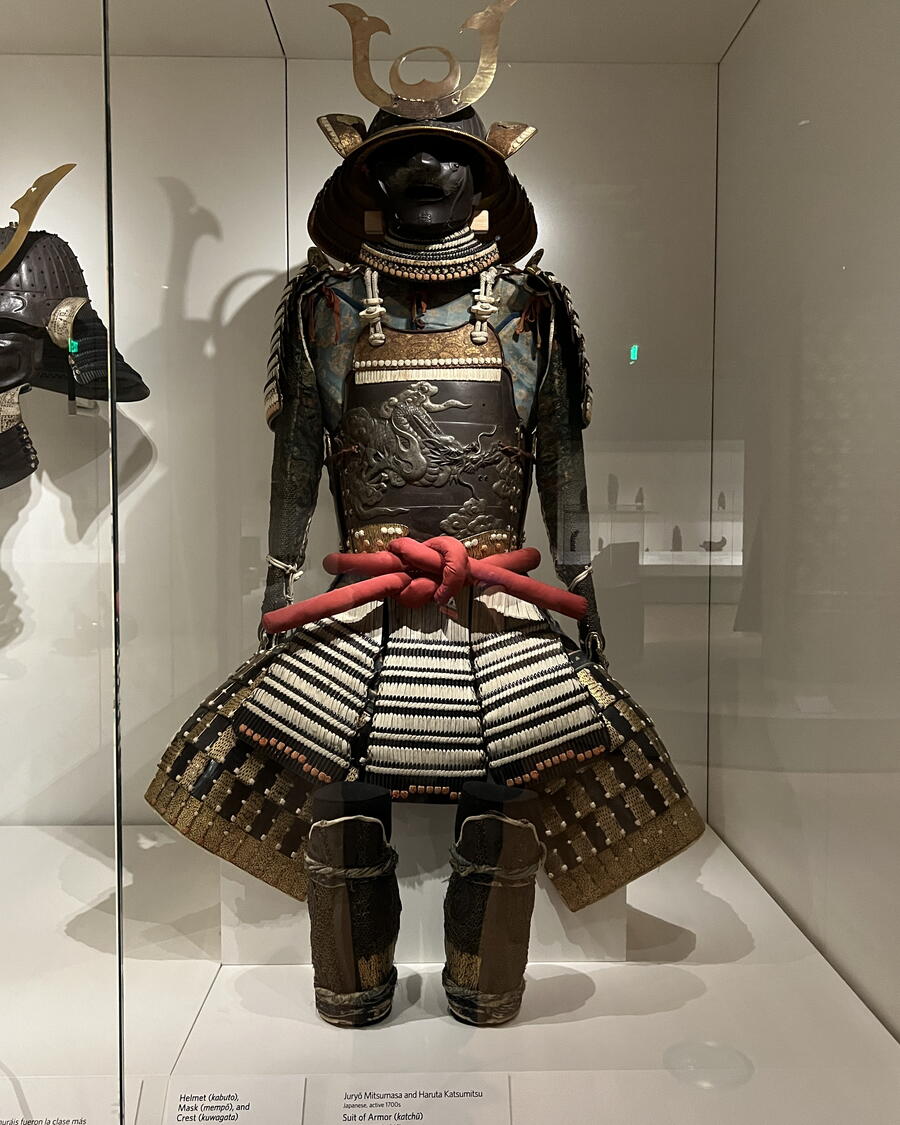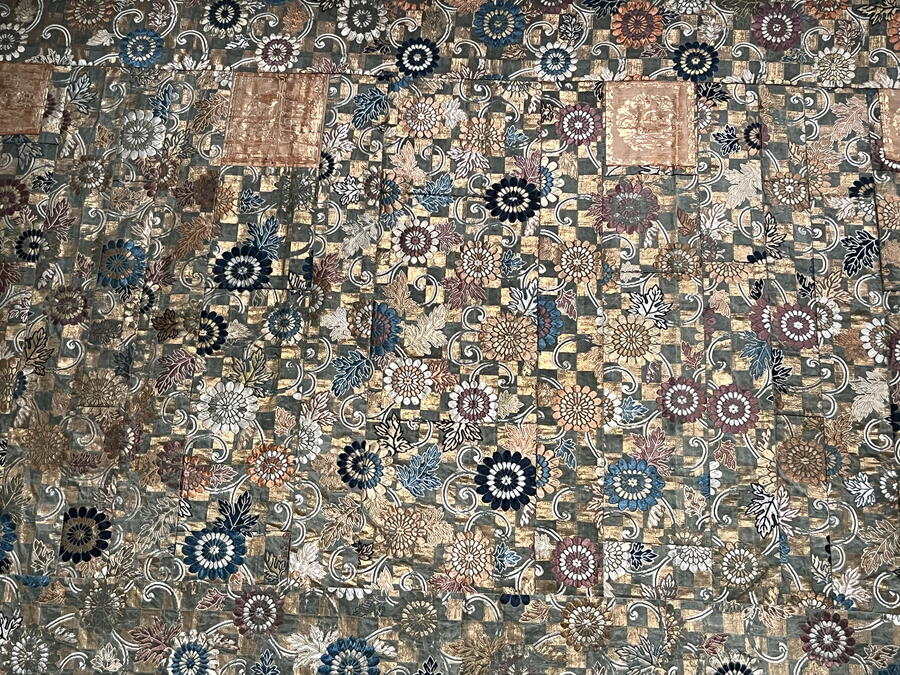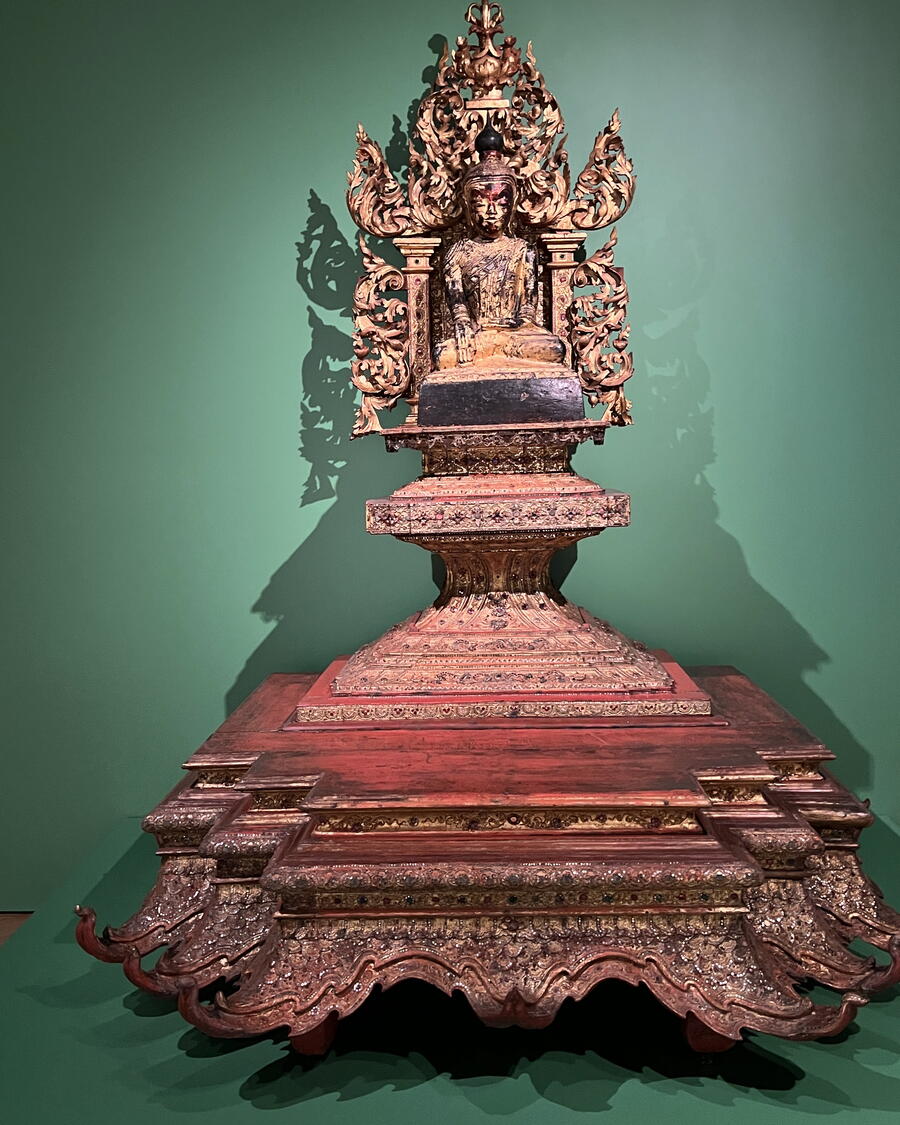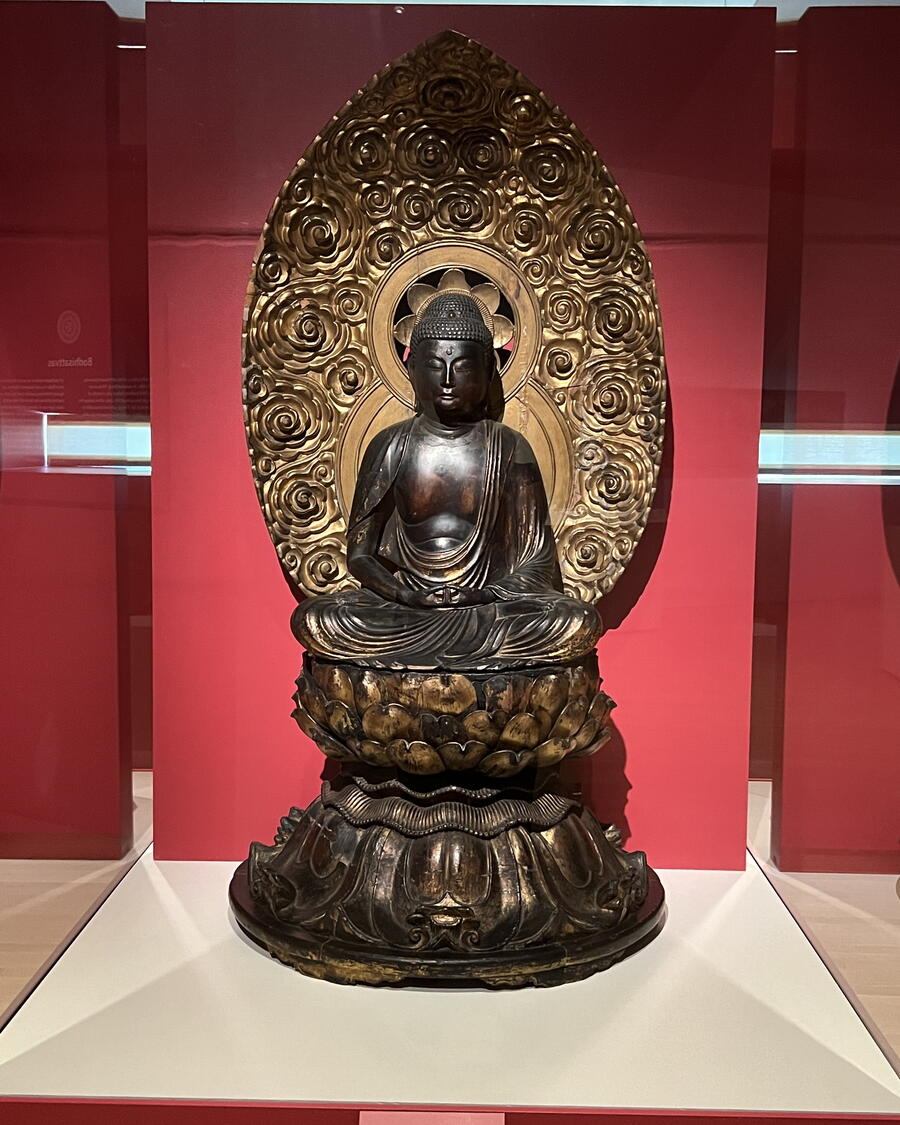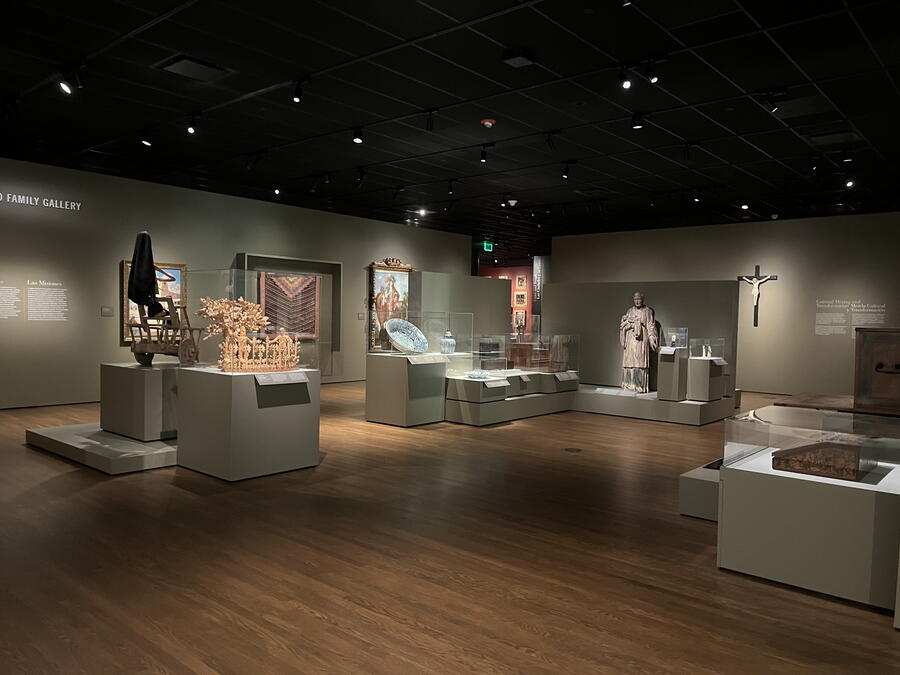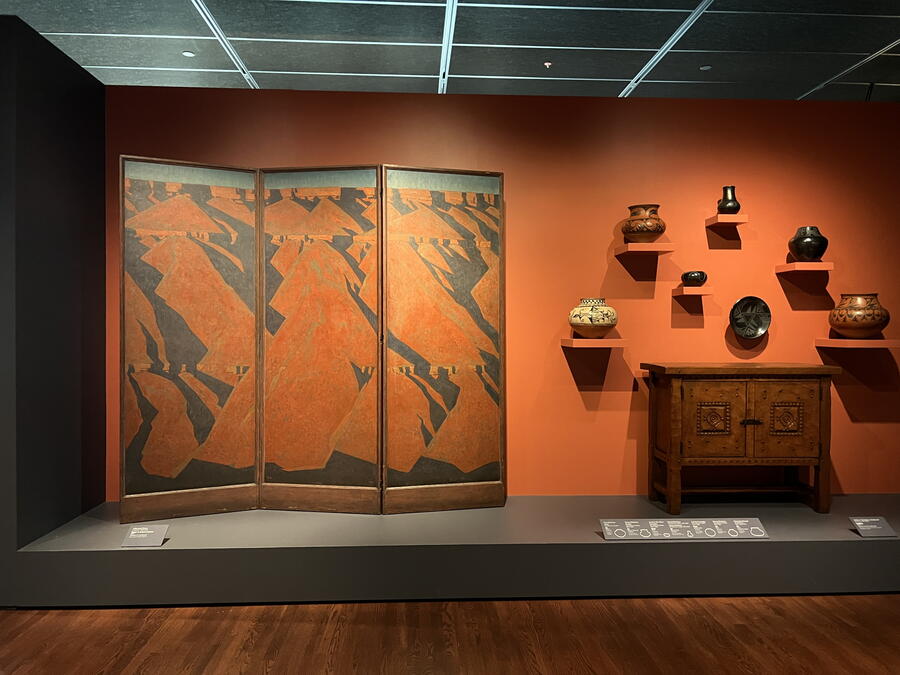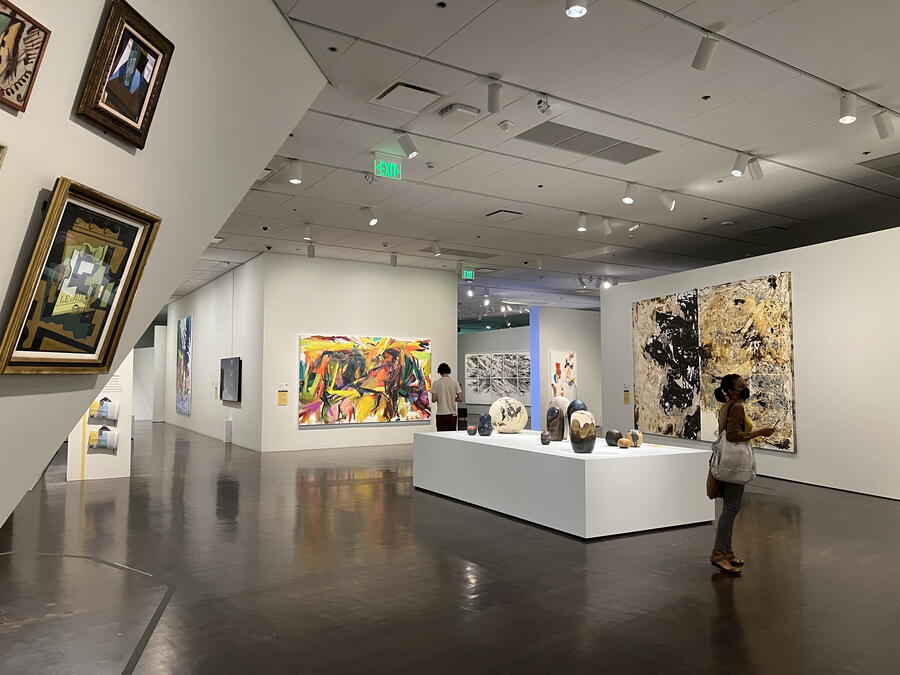 The flow through each department is tricky. Once you are on the floor with the first collection, the Indigenous Arts, only one staircase goes to the next floor. After that, you must go through the second floor of the collection, where you finally encounter either the elevators or outside stairs to the other collections. But each of these collections is worth the effort. I especially appreciated the Indigenous arts section, one of the largest in the U.S. It is something to be aware of should you visit.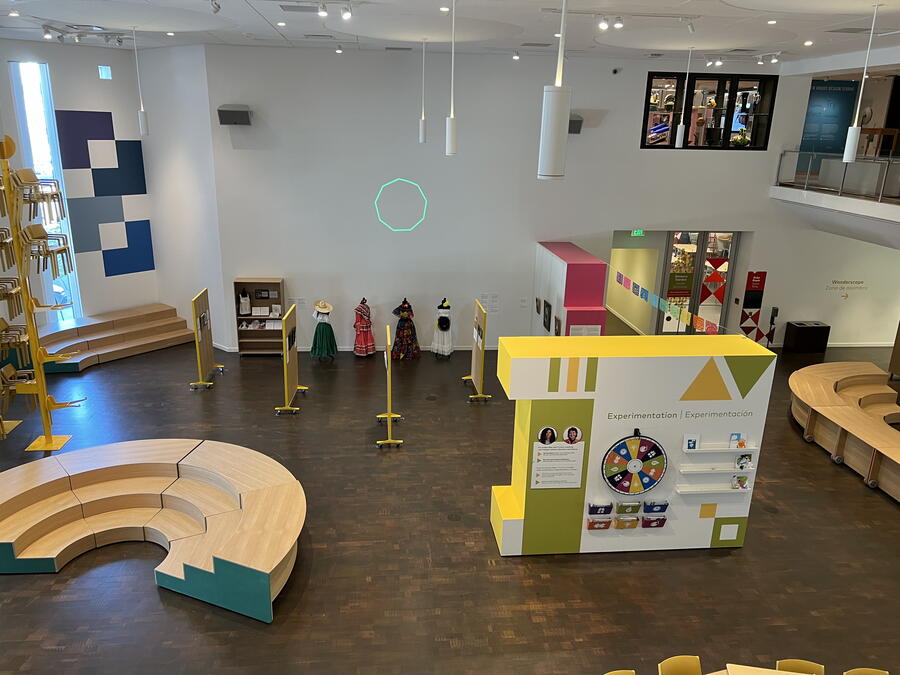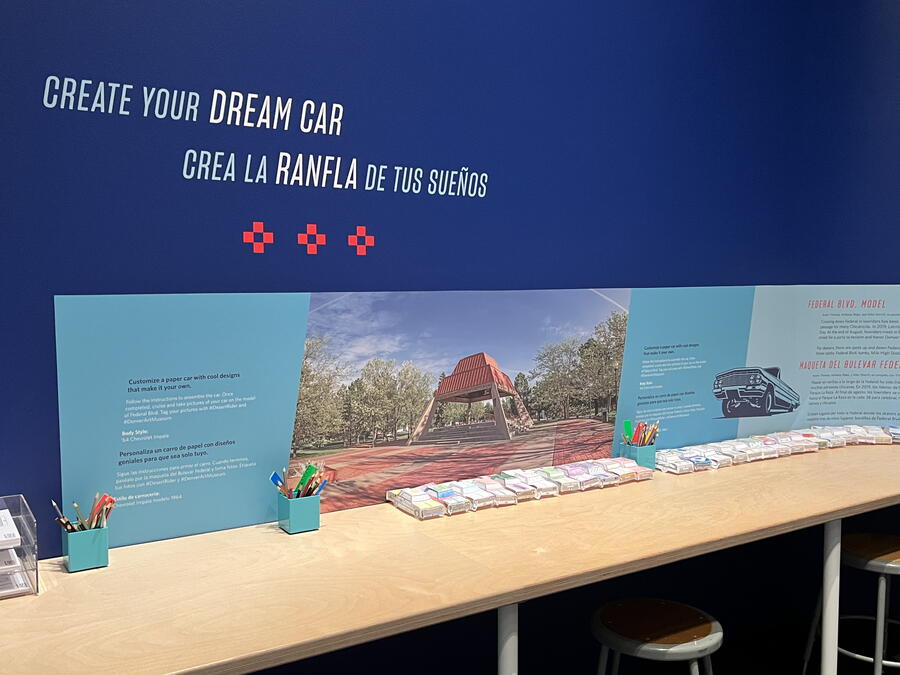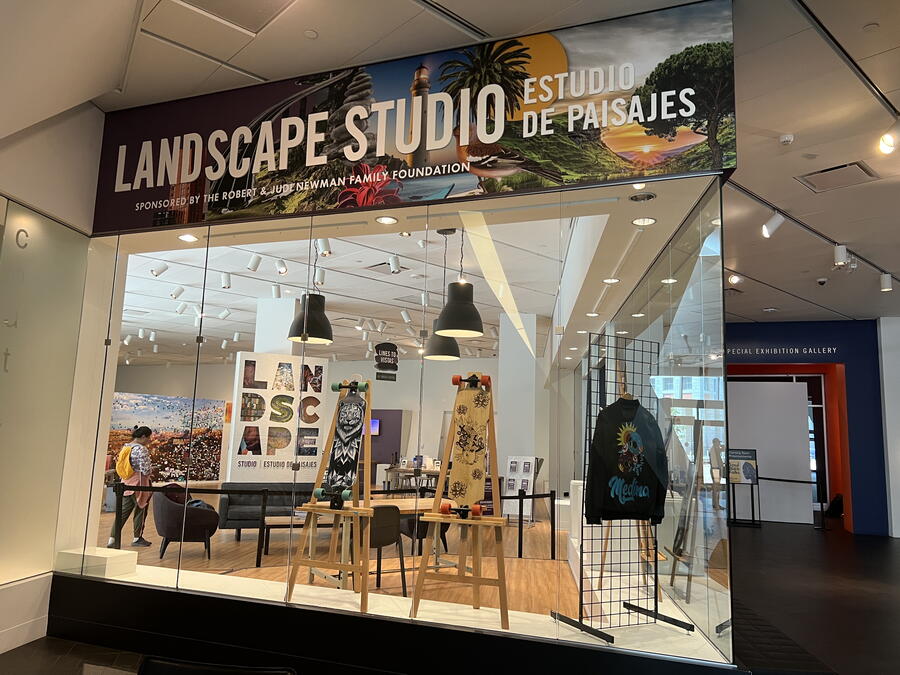 Programs
Do you want to channel your inner artist? Then the DAM has a program for you. With scheduled and drop-in classes, interactive studios, lectures, tours and a unique evening event called Untitled: Artist Takeover, there are many ways to be creative during your visit, open to adults, children and families.
During the Artist Takeover, which happens every quarter, local artists demonstrate their creative processes and lead activities and experiences in which visitors can participate. Another activity, Spotlight Talks, occurs daily. A museum docent focuses on a single piece of art for ten minutes, providing a deep dive into the artist's inspiration, technique and creativity.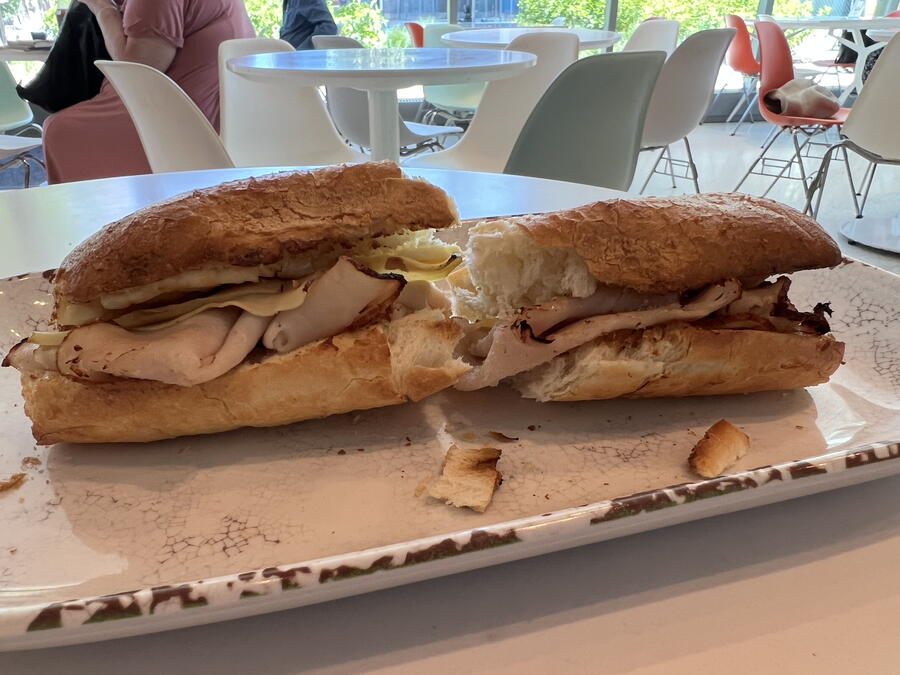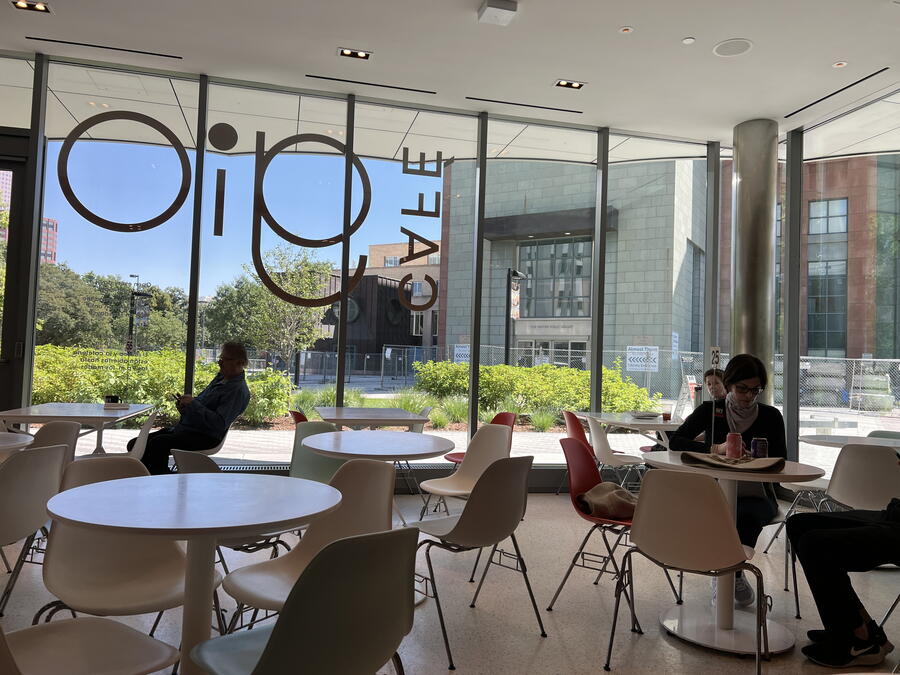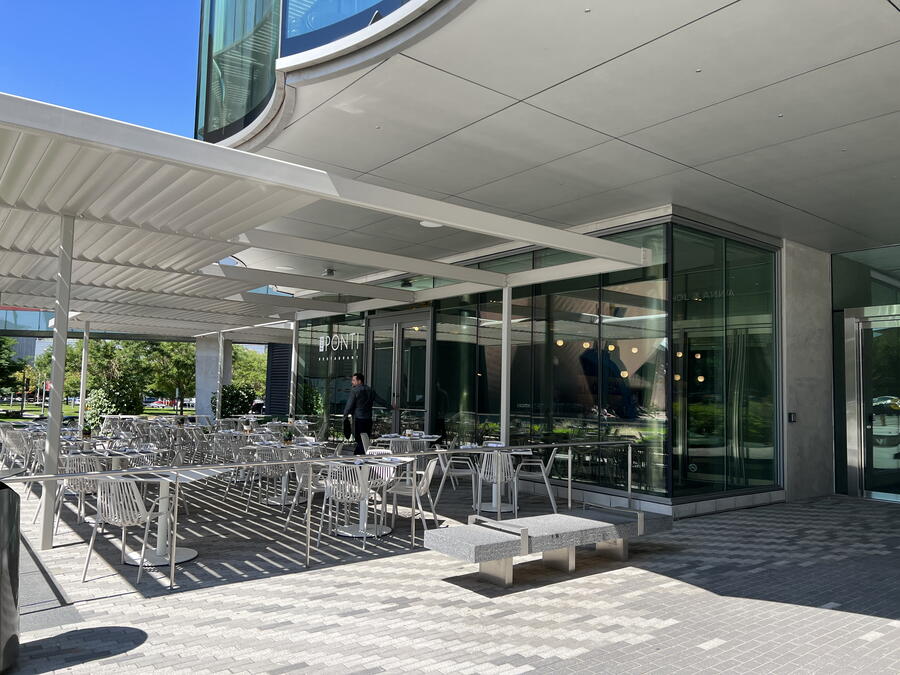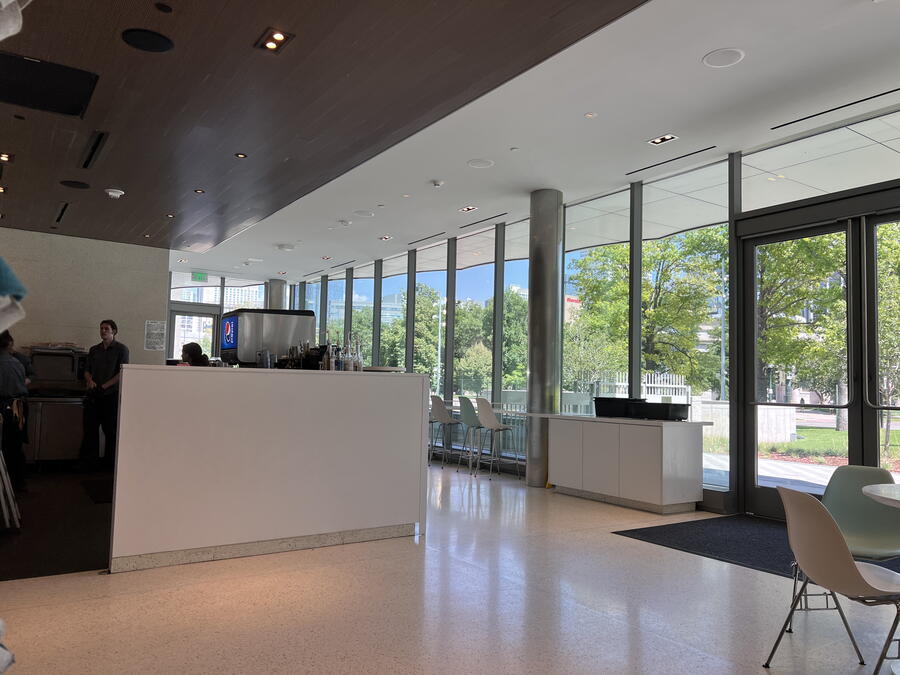 Dining
If you get hungry or need a break, DAM has two eateries – The Ponti and Café Gio. The first is a more elevated venue with a menu curated by renowned local chef Jennifer Jasinski.  As much as I wanted to try this place, it was too fancy for a solo lunch. Maybe I can try to go there on another day with RAS or a friend, perhaps trying their happy hour.
Instead, I had lunch at Café Gio, the more casual place across the way, and chose a turkey brie sandwich with apples and mango chutney. It was adequate but quite dry - I expected more flavor for a $12 item. The café serves other sandwiches, salads, light items, and kids' meals.