Back in 2002, when I first moved to Golden, long known as the home of Coors, there was only one other beer brewer in town.  Golden City called itself "the second largest brewery in Golden," and it was essentially true.  Even with its humble setting – a residential backyard with a warehouse for brewing – Golden City was a welcome alternative to the mass-produced corporate beer from the massive factory half a mile away.
Now, there are nearly a dozen micro-breweries in the Golden area, thanks to the growing popularity of such places around Colorado.  Nearly any town of noticeable size around the state has at least one craft brewery.  But I believe that Golden has more of them per capita than any other place, simply because of the Coors legacy.  I also think that most of these places can easily create a superior brew.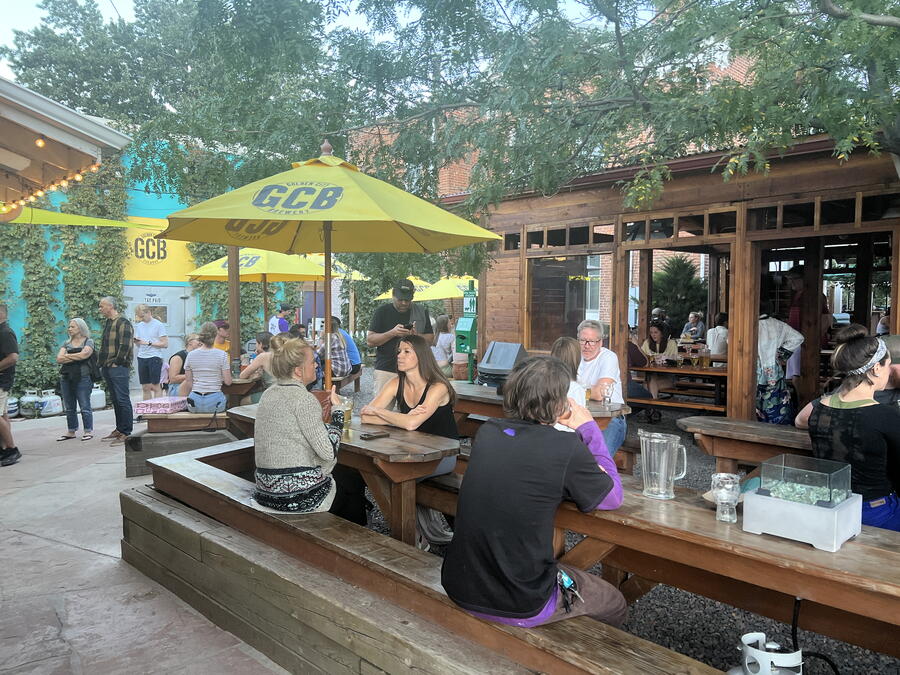 Coors will always have a presence here, just because of its popularity and its legend. I heard that in the 1960s and 1970s, people would travel here or another state, just so they could get a six-pack of the original banquet beer. When visitors come to Golden, they'll likely take the Coors tour. So, their popularity won't fade anytime soon.
But allow me to introduce you to seven fantastic craft breweries around my town. I won't mention the beer selections because they change often. But I will simply list my standing favorites at each one.  Even if you love Coors and enjoy the tour, you just might find a new favorite in one of these.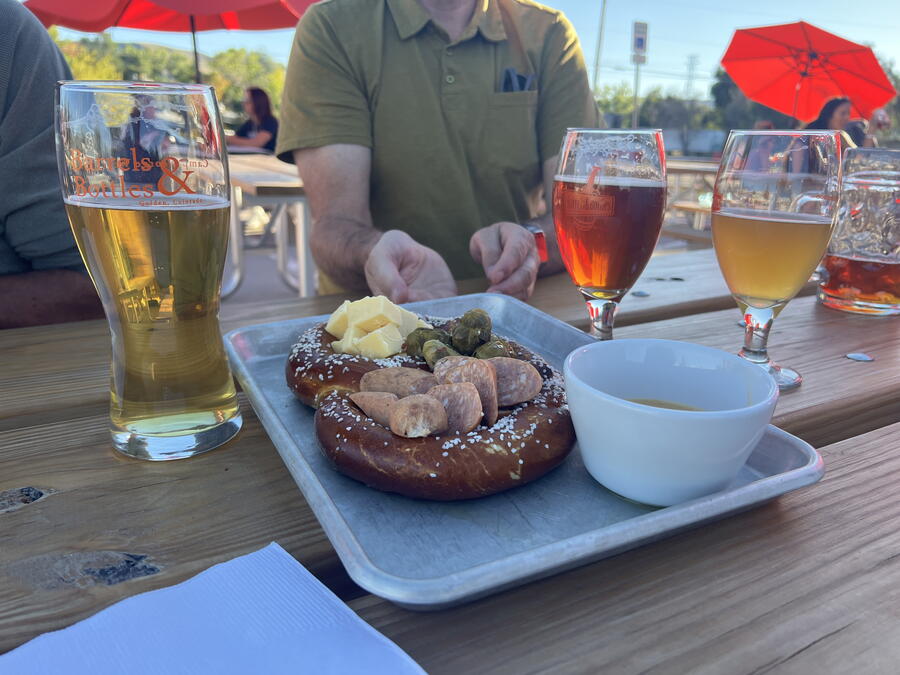 Barrels & Bottles
This is the only microbrewery that has two locations in Golden, and one is much easier to park at (the Camp George West location) than the other (downtown).  But it's one of the few that prepares its own food, which I can appreciate when I'm having a second pint and need something to feel less tipsy.  The downtown location has a greater selection, but both serve dough nips, which is rolled stuffed pizza dough.
Favorite brew: Marzen. I always choose a beer with a little more body, and this flavor has a great caramel and bread-like profile. It's perfect for fall.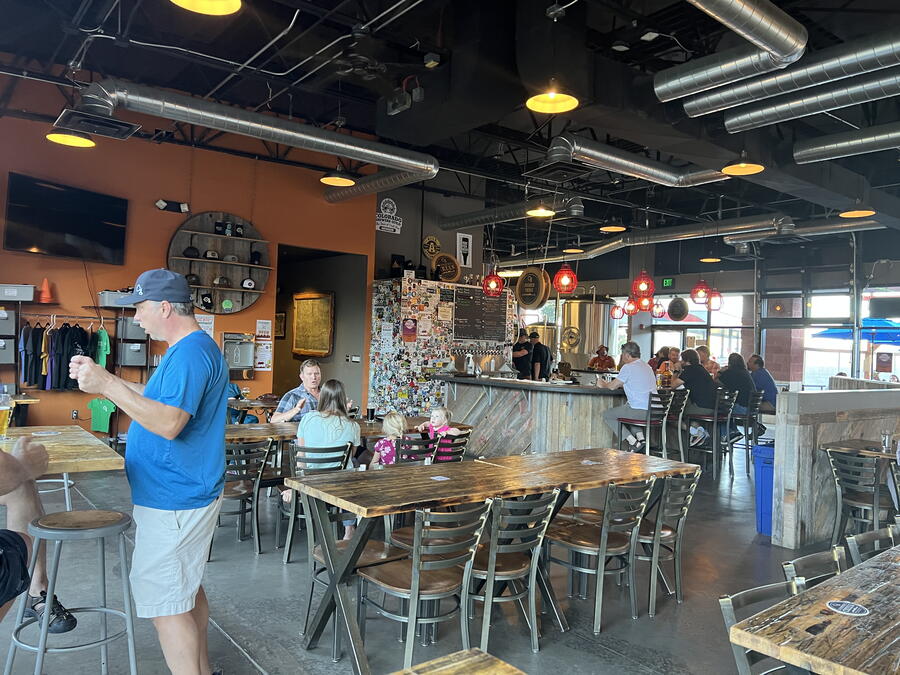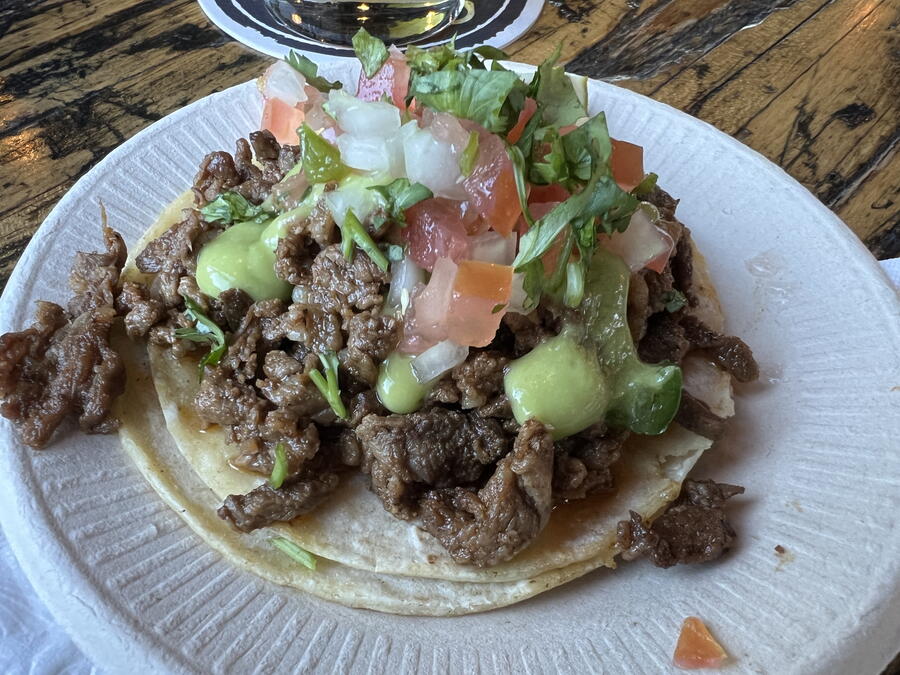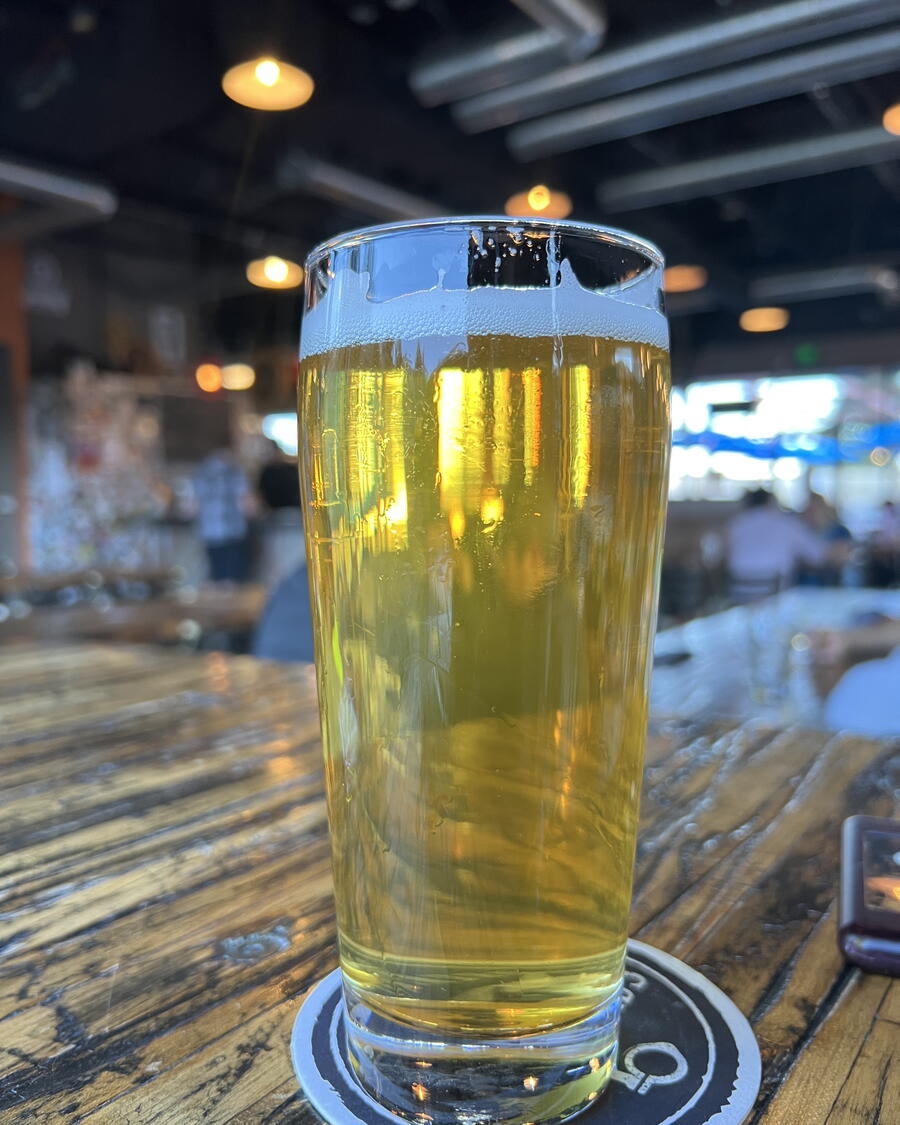 Cannonball Creek
On the north end of town is this brewery that's located in a small strip mall. But don't let that deter you from stopping here. Both indoor and outdoor seating are inviting, depending on the weather, and the variety of food trucks is slightly better than the other craft breweries.  Incidentally, the name Cannonball comes from the original of the creek that runs through Golden, which is now Clear Creek.
Favorite brew: the Featherweight. An American-style pale ale, which is lighter than most in the category but still has the hoppy taste that I love in a beer.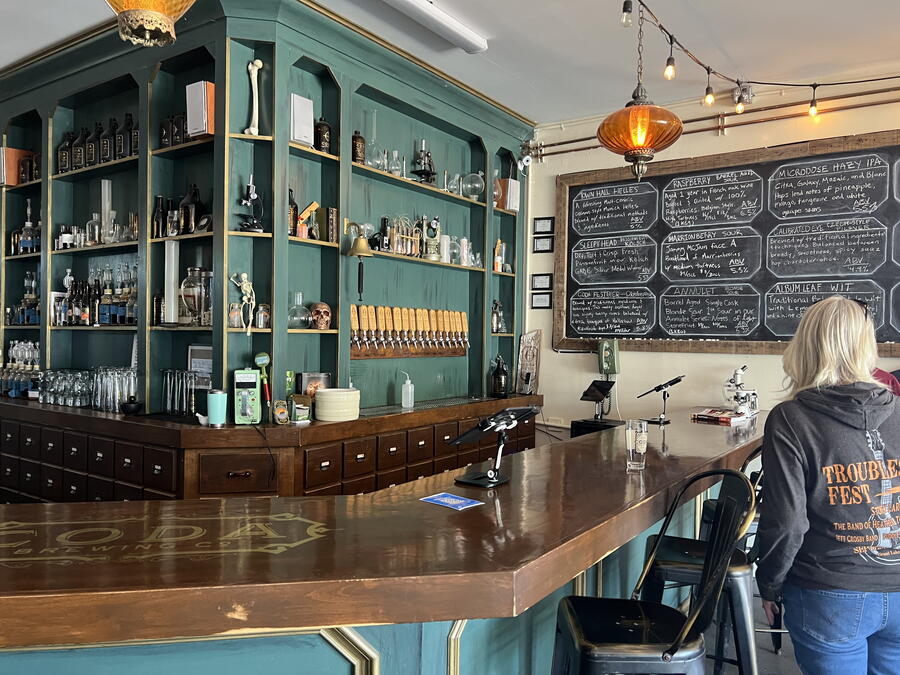 Coda Brewing
What makes Coda both fun and geeky is the scientific motif that infuses their brew offerings and their setting. They even serve flight samples in actual experimental beakers. Tucked away in residential neighborhood that was once a service garage, the craft brewery serves up nine different beers called elixirs, plus limited editions. They're called experimental pilot batches and "scientific fermentation research." How can you not love that?
Favorite brew: Origin IPA. Sometimes with an IPA, I get bitter hops that overpower the whole brew. With this "Colorado IPA," it's much smoother and drinkable, so it's good to thirst quenching on a warm day.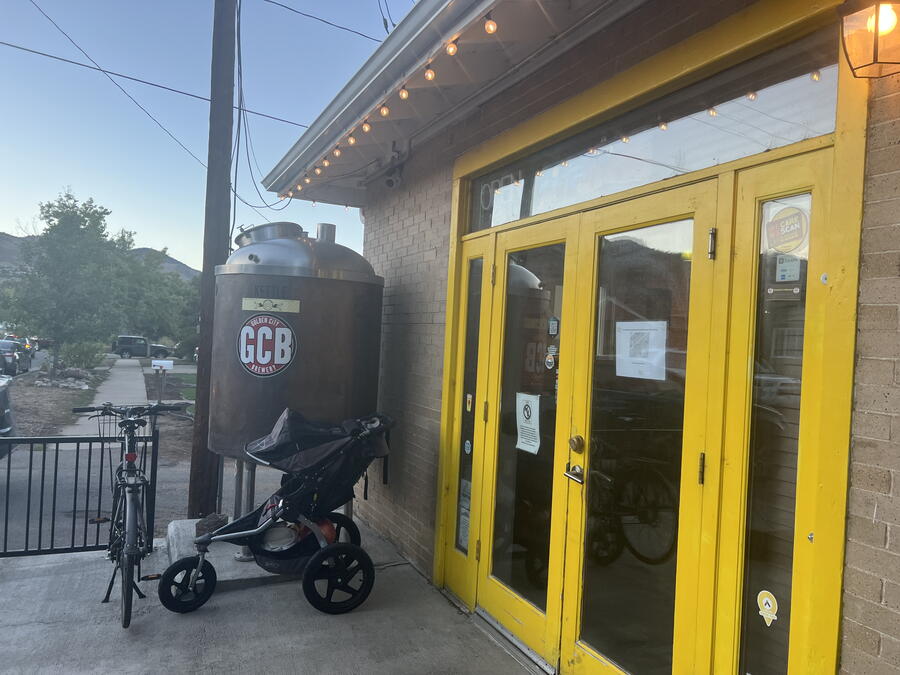 Golden City
The original microbrewery in Golden (and still the second largest in town) has expanded both its premises and its menu since I first went there. While there's limited indoor seating, a much larger outdoor area with picnic benches, a wooden shelter and gas fire tables is available for everyone year-round.  If you're hungry or need something to snack on while you drink, one food truck is nearly always just on the street outside.
Favorite brew: Evolution IPA. This is an American India Pale Ale, which is much stronger in alcohol content than most beers. But it has more body and flavor than others.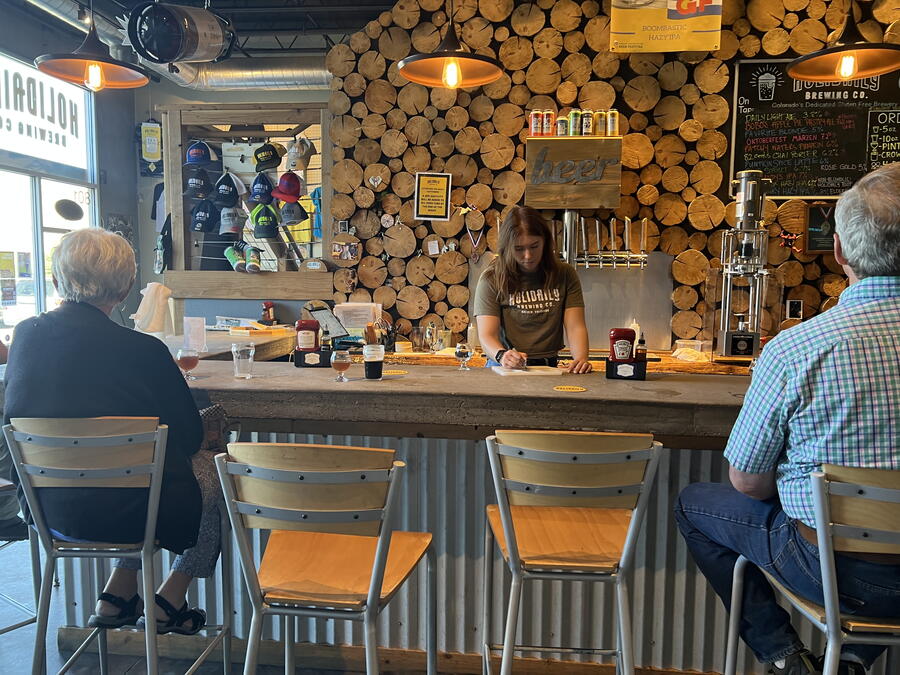 Holidaily
Started by Karen Hertz, a cancer survivor who turned to a gluten-free diet as part of her treatment, Holidaily is the only local brewery that subscribes to this concept. The beers are still made with different types of hops, but the grain profile consists of millet and buckwheat malt instead of wheat.  There are currently seven brews offered at both the Golden and Denver Tech Center locations.
Favorite brew: Fat Randy's IPA. Another IPA that has hints of tropical fruit and citrus, which makes this India Pale Ale refreshing and light, even with the hefty 7% alcohol by volume content.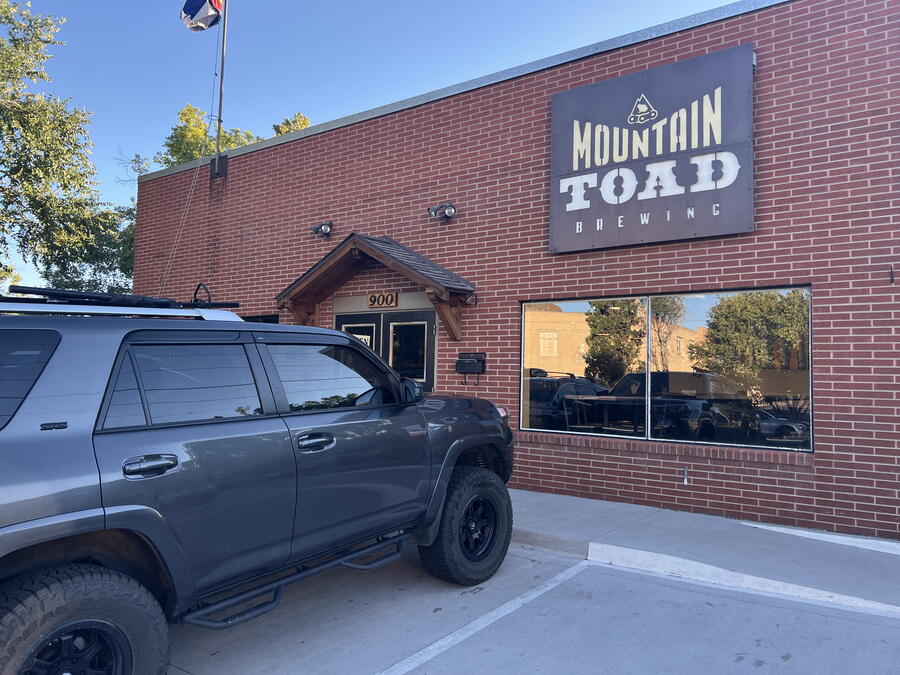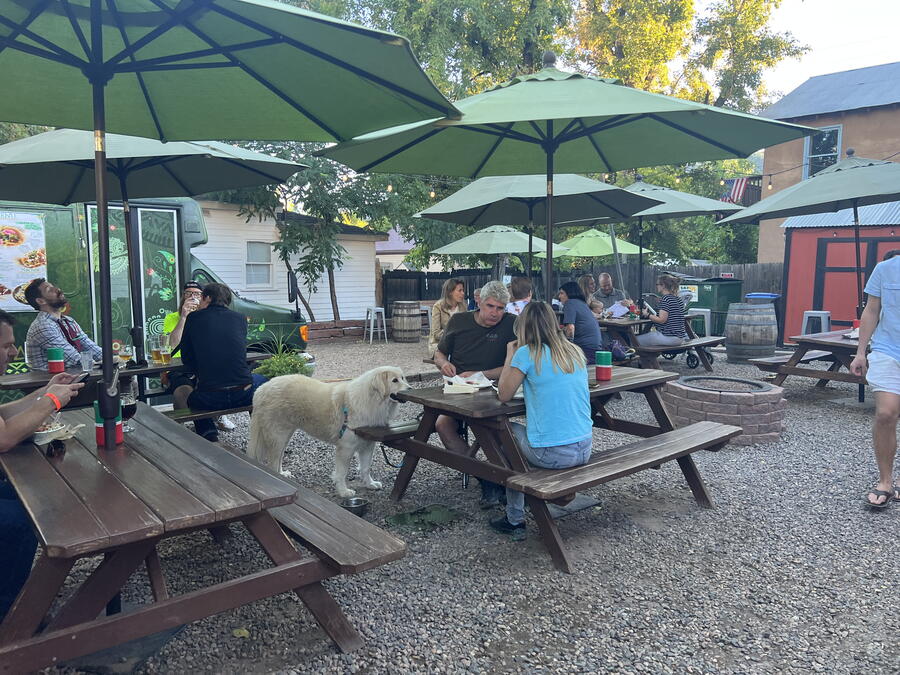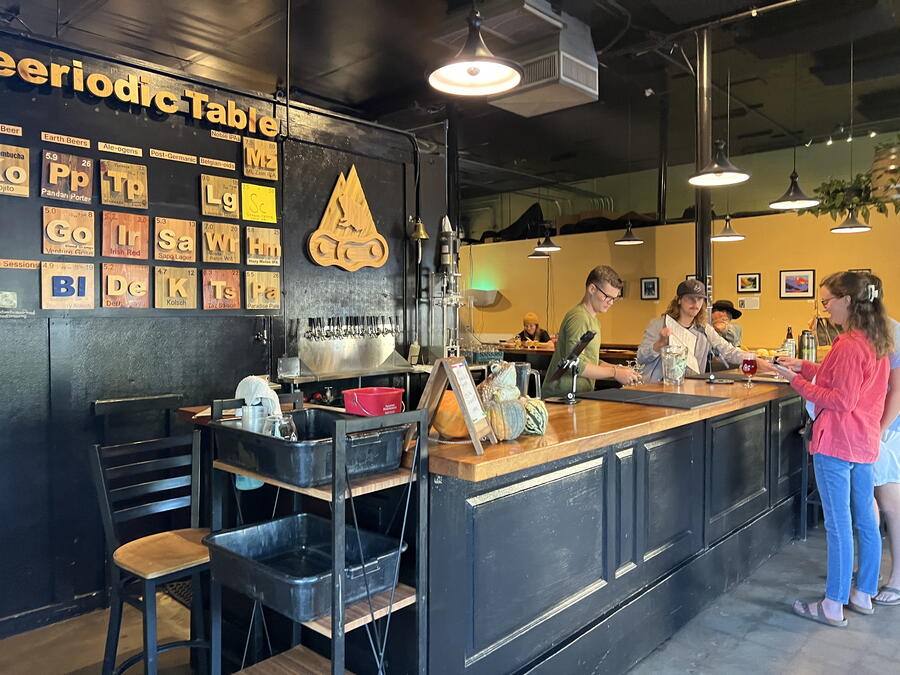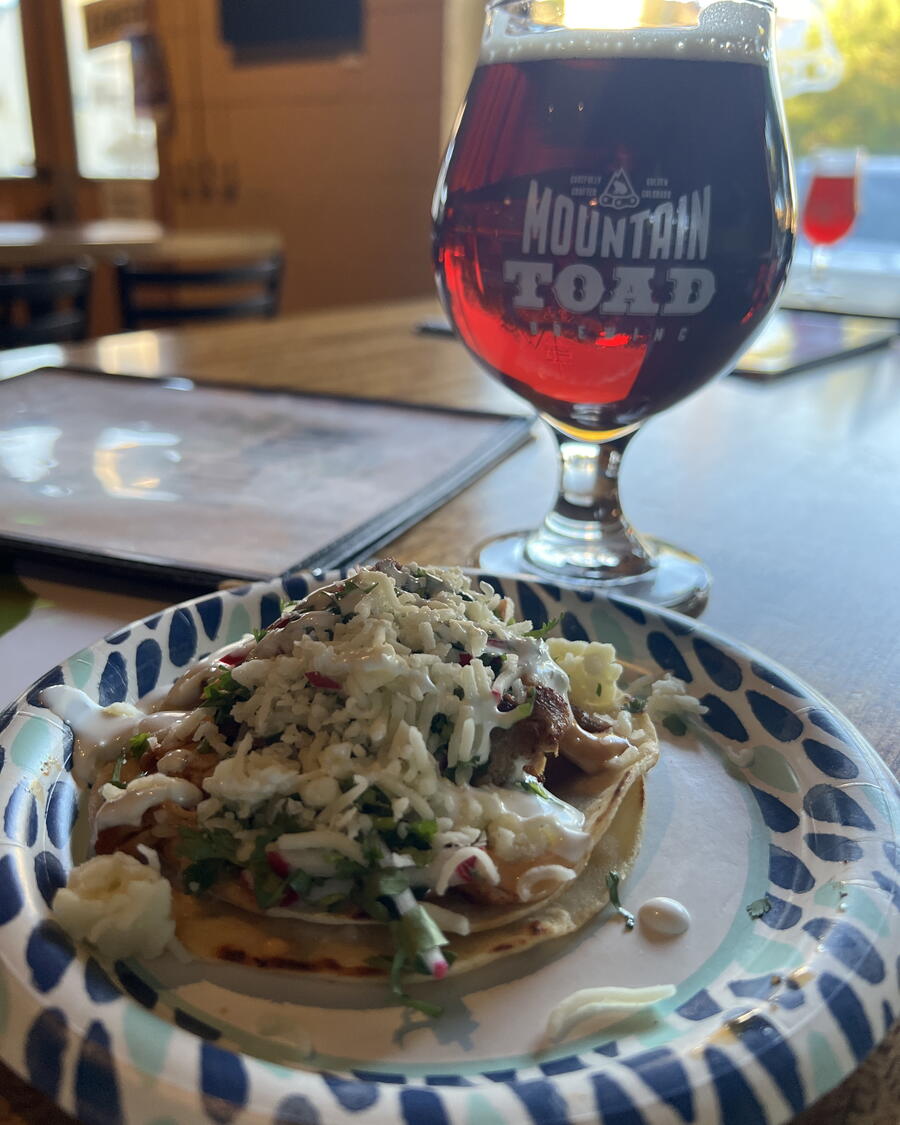 Mountain Toad
Truthfully, this craft brewery doesn't look like much from the outside. It was probably an office building or warehouse at one point.  But with fourteen different beers to try, a great outdoor seating area like Golden City's and a wide selection of rotating food trucks, you won't mind the lack of atmosphere. And if you love dogs, you'll always find at least a half dozen of them hanging around the patio tables.
Favorite brew: Irish red. By roasting the barley to a deep russet, brewers will get the characteristic red color of this darker beer. I love the caramel taste that comes with the finish on this one.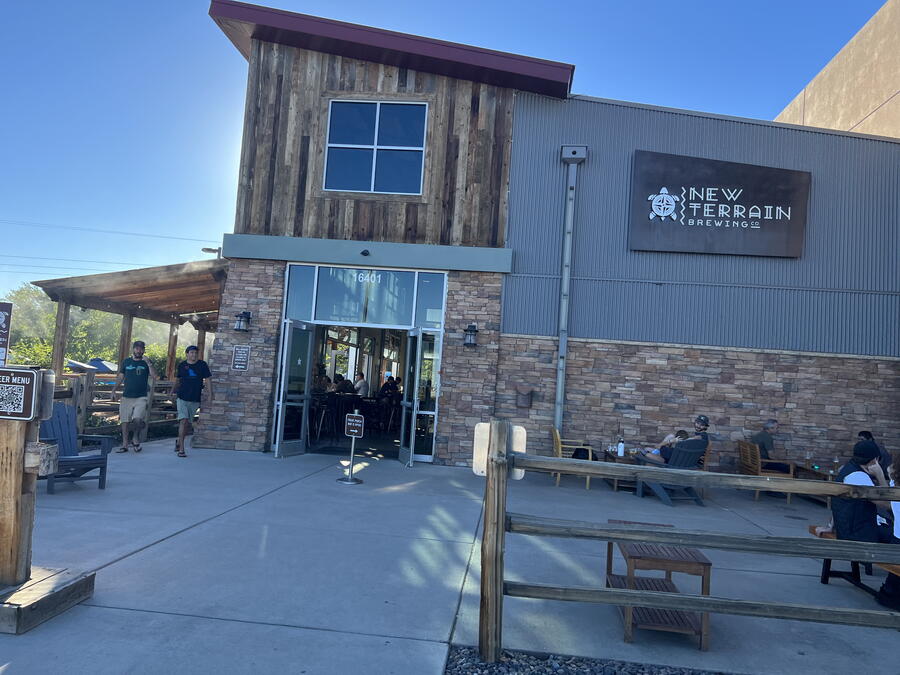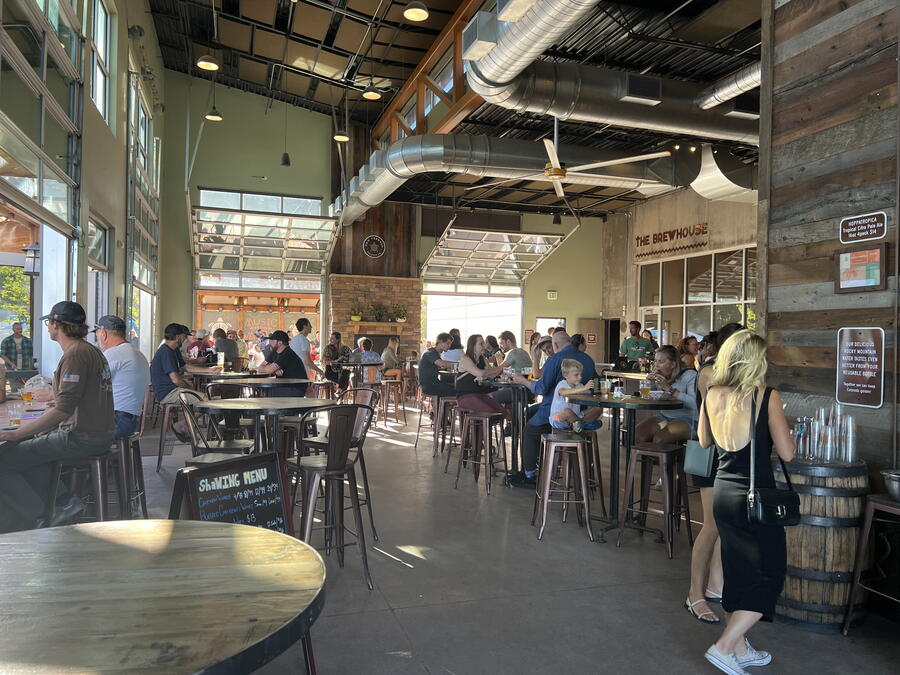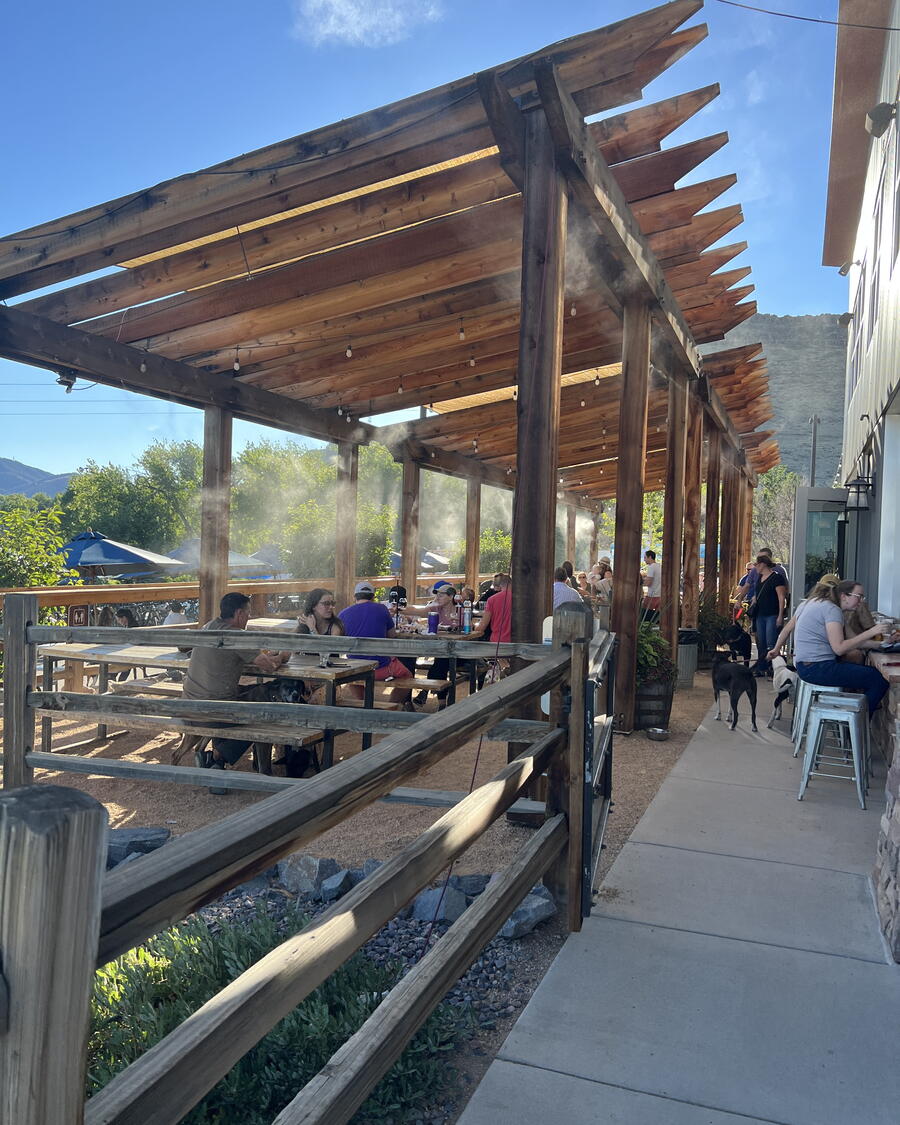 New Terrain
You would only know about this place if someone told you about it or somehow discovered it accidentally. Situated in an office park away from downtown, New Terrain classifies its brews as light and refreshing, malty and roasty or bitter and bright so you can have a good idea of what to expect with your beer.  If you're not drinking, you can also choose non-alcoholic drinks including kombucha.
Favorite brew: A confession. I was only able to take pictures of New Terrain and not try their beers. So, once I do, I will update this entry and let you know which one I like. But I've heard nothing but good things about them.